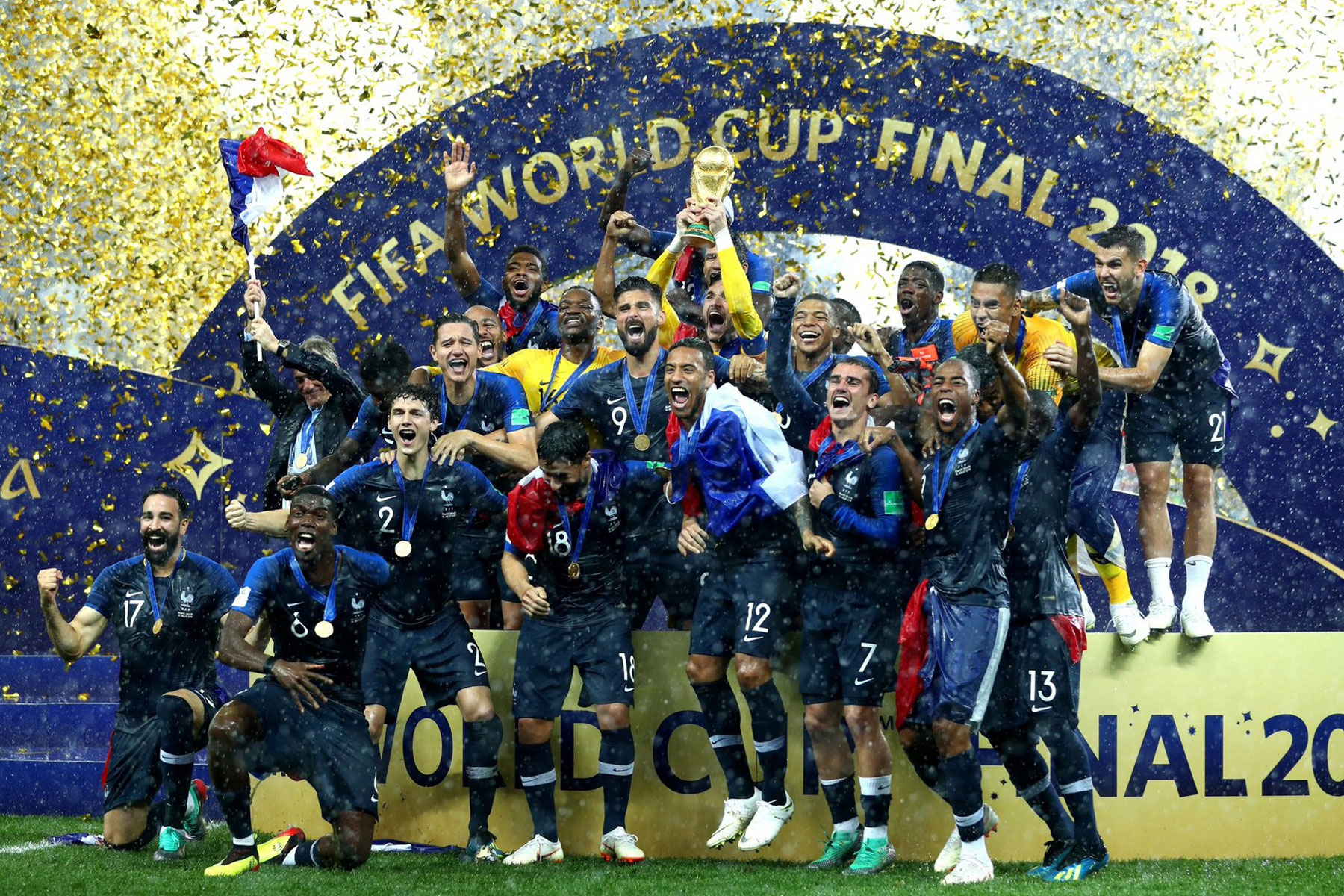 The French national team was named world champion after defeating the Croatian team 4-2 in the 2018 FIFA World Cup Final in Moscow on Sunday. France won its second World Cup title since it first hosted the 1998 tournament 20 years ago.
"We are world champions and France are going to be on top of the world for next four years," French coach Didier Deschamps said following the game.

He called the tournament a "beautiful celebration of football."
With one of the most diverse teams in the league, France's win in the 2018 Fédération Internationale de Football Association (FIFA), or International Federation of Association Football- as they say in English -was a win for immigrants all over the world.
The French team has a total of seven Muslim players, including: Adil Rami (of Moroccan descent), Djibril Sidibé (of Malian descent), Benjamin Mendy (of Senegalese descent), Paul Pogba (of Guinean descent), N'Golo Kanté (of Malian descent), Nabil Fekir (of Algerian descent) and Ousmane Dembélé (of Malian descent).
Of the above Muslim players, Pogba made headlines when he traveled to Makkah, Saudi Arabic to perform Ummrah before the start of the World Cup.
This isn't the first time the French team showcased diversity. In the past many other Muslim players played for the national team. Prominent players include Zinedine Zidane, Karim Benzema, Hatem Ben Arfa, Franck Ribéry and Samir Nasri. Zidane and Benzema made history as some of the top goal scorers for the French national team.
The team's diversity and success were of particular importance for immigrants because of the country's well known anti-immigrant sentiment. France's colonial past has impacted immigration policy and ideology for decades, particularly against the African rooted community.
In the early 2000s, racial injustice and police brutality were at an extreme high causing many to speak up against injustice after the tragic death of two teenagers who were electrocuted in a substation after being chased by police.
Even last month, riots took place in the city of Nantes, close to Paris, after a Guinean immigrant was shot and killed by police.
The French team may contain only seven Muslims but it has more than 15 players with African roots. This inclusion of talent despite immigrant speculation showcasing the change the country may be having. This is definitely a step forward and celebration for immigrants everywhere despite what country they supported in the World Cup.