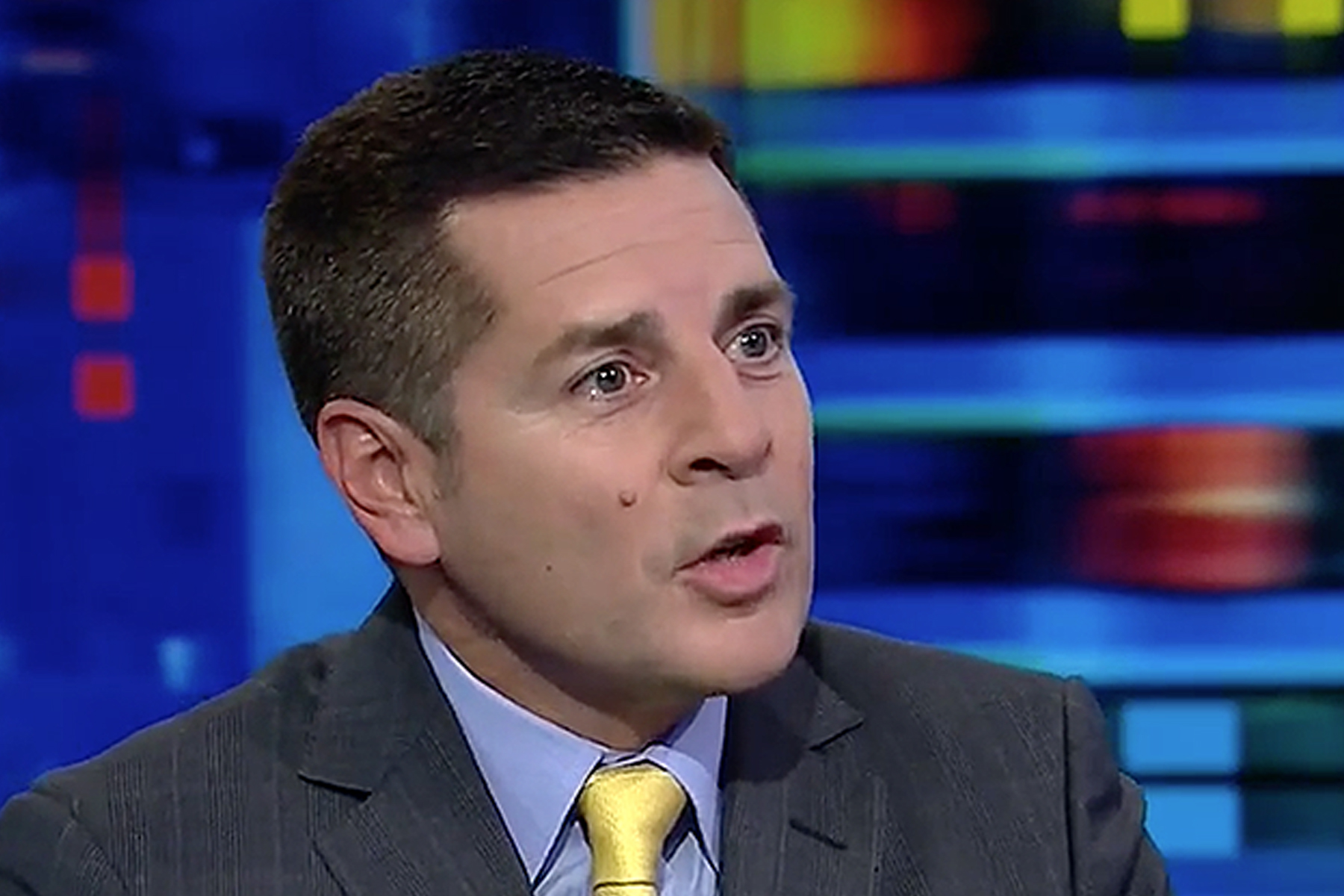 Editor's Note: Dean Obeidallah, a former attorney, is the host of SiriusXM radio's daily program "The Dean Obeidallah Show" and a columnist for The Daily Beast. Follow him @DeanObeidallah. The opinions expressed in this commentary are his own and do not reflect the views of the Wisconsin Muslim Journal.
There was something surreal about reading an article that stated in black and white that I was an "ISIS terrorist" — the "mastermind" of a May 2017 terrorist attack in Manchester, England, at an Ariana Grande concert that left 22 innocent people dead. Adding to the dreamlike sense was when I next read tweets embedded in that article that appeared to have been written by me, and where I was made to look as though I claimed responsibility for this terrorist attack — and was even gleeful at the death toll.
But it wasn't a dream. It was a nightmare that started when Andrew Anglin, the founder of the neo-Nazi website The Daily Stormer, wrote and published that article on his website on June 1, 2017.
The Daily Stormer was named after a Nazi publication Adolf Hitler used to help get his message out to the masses, titled Der Stürmer. Anglin's website, like the original, is filled with vile anti-Semitic and racist articles that are popular with white supremacists. And even more alarming, some Daily Stormer readers have committed acts of violence in furtherance of their despicable ideology. Dylann Roof, who in 2015 murdered nine African Americans at Emanuel African Methodist Episcopal Church in South Carolina in the hopes of starting a race war, appeared to post on the site.
What led to Anglin smearing me as a terrorist? Simple: I had written an article a day before that was critical of Donald Trump titled, "Will Donald Trump Ever Say the Words 'White Supremacist Terrorism?'" My article was published May 31, 2017, months before the infamous white supremacist rally in Charlottesville, and detailed a spike in violence in the early part of 2017 by self-avowed white supremacists.
As I wrote, Trump demanded that we use the words "radical Islamic terrorism" in order to combat ISIS, so I wanted to know why Trump refused to say the words, "white supremacist terrorism?" (A question I still ask today.)
Well, my attack on Trump was apparently too much for Anglin, an outspoken Trump supporter who during the 2016 campaign — according to the Southern Poverty Law Center — had "posted hundreds of articles in support of Trump" on The Daily Stormer. (After Trump won, Anglin wrote, "We Won… Our Glorious Leader has ascended to God Emperor. Make no mistake about it: we did this. If it were not for us, it wouldn't have been possible.")
Anglin not only smeared me as a terrorist, he called on his readers to "confront me." Consequently, it was no surprise when Daily Stormer readers directed comments at me like, "Dean better pray that he dies of natural causes before we get there," "The dude just earned himself a spot at the gallows," and a photo of a person holding a gun directed at the reader, captioned, "Hey Dean, look down this barrel and verify if my gun is clear like a good terrorist, would ya?"
Anglin's false claim that I was a terrorist was especially painful, given that I have long used my platform — first as a comedian and then in the media as a writer and host on SiriusXM radio — to dispel negative stereotypes about Muslims. Anglin's smear went to the very heart of all I had worked to dispel as an activist.
I had no option but to file a lawsuit to clear my name, even if it meant stirring up more anger from Anglin's white supremacist followers. Thankfully, Muslim Advocates, a civil rights organization, signed on to help me and soon they enlisted the national law firm Latham & Watkins and The Chandra Law Firm in Ohio, where we sued Anglin and his Ohio-based company.
After nearly two years litigating this case, there I was Wednesday in a federal court in Ohio testifying under oath. What followed next was remarkable. The federal judge found in my favor and entered judgment against Anglin and his company in the amount of $4.1 million dollars — representing a combination of compensatory and punitive damages.
How much of this money will we collect is up in the air. Anglin, an Ohio native, reportedly no longer lives in the United States.
But this lawsuit was never about money. It was about sending a message to these vile white supremacists and their ilk that they will not silence me or members of the other groups they despise, be they blacks, Jews, LGBT people, immigrants, etc. We will neither cower in fear nor stop calling out their hate. And more than that, we will take them to court and we will win.
If I end up collecting any money from these neo-Nazis, I'm not going to keep it. I'm going to donate it to organizations that fight hate and bigotry, the very groups these Nazis despise. To me, the best way to use these white supremacists' money is to invest it in organizations and projects dedicated to countering and eradicating their hateful ideology.