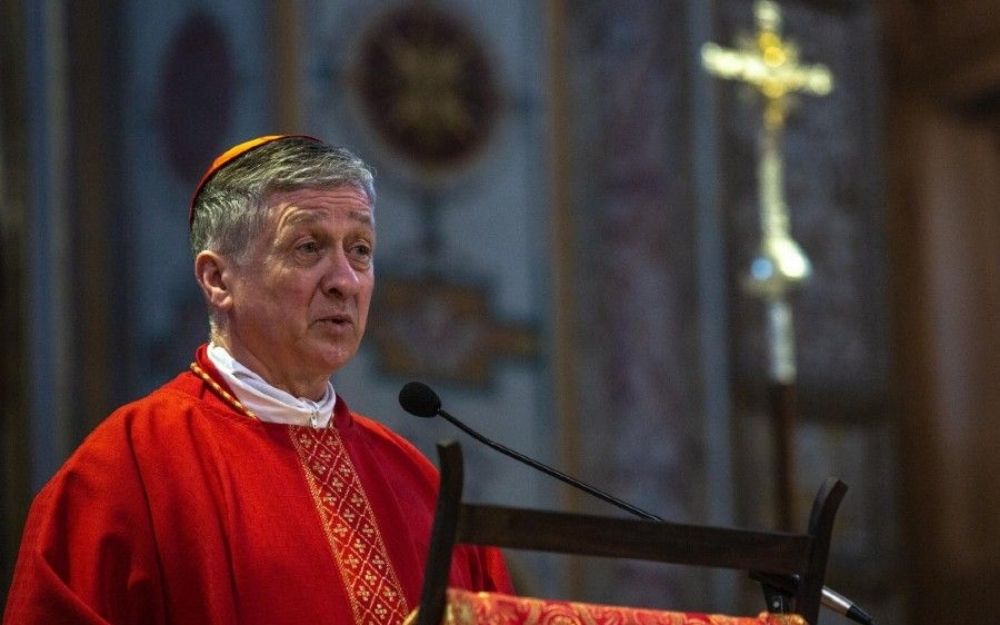 Representing the region's Catholic church, Cardinal Blase Cupich, once again attended the Iftar, the meal used to break a daily fast during Ramadan. This year it took place at the Islamic Foundation North in Libertyville, Ill.
"For over two decades, the annual Iftar gathering has been a wonderful opportunity for Catholics to join in friendship with our Muslim partners as you break your fast with this evening meal," said the Cardinal.
The in-person meal is a time-honored tradition between the CIOGC and the Archdiocese of Chicago that began in 1999. The CIOGC serves more than 400,000 members in the greater Chicago area. Recently, the Council celebrated its 30-year anniversary. The milestone was marked with a luncheon intended "to celebrate not only our longevity but to acknowledge our achievements and to express our gratitude for the people and organizations both within and outside the Muslim community, that have helped [them]," according to CIOGC.
The Archdiocese of Chicago and the CIOGC have partnered for several events over the years.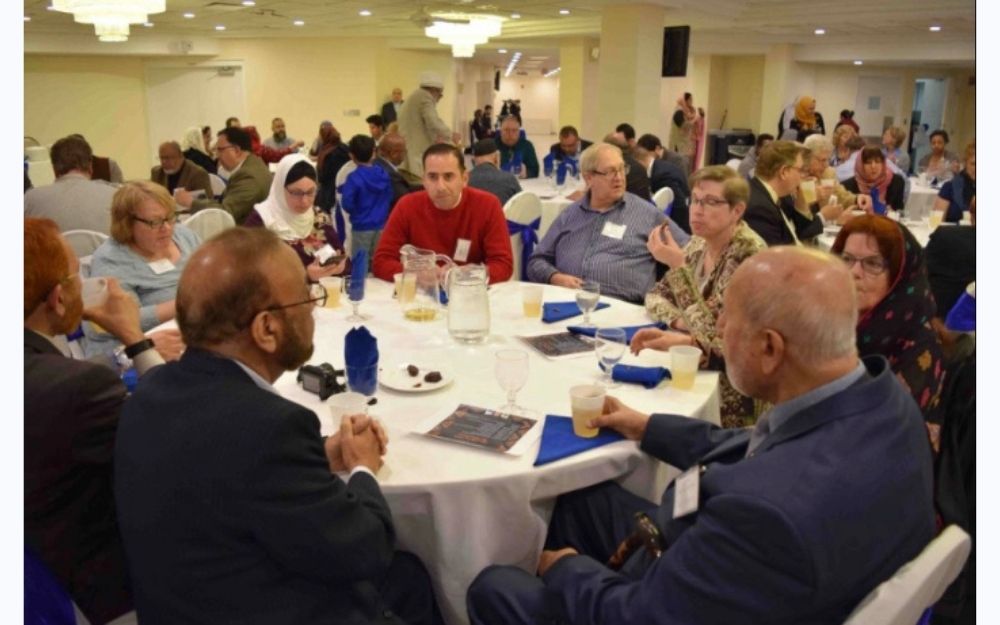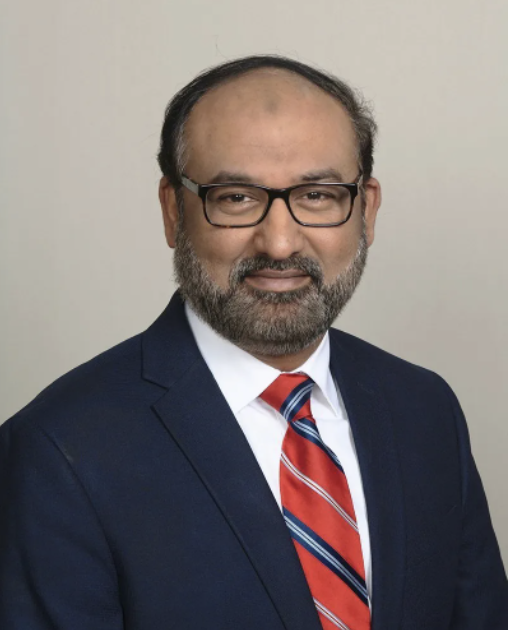 "It's a blessing to have [the iftars] back and it was totally unimaginable the last couple of years," Irshad Khan, the President of Islamic Foundation North and Chairman of CIOGC, said. 
The theme of this year's iftar was "Kindness and its Practice: Being a Welcoming Community." Each year, organizers set a theme to generate conversations around what people as individuals can do for their communities. By having these conversations, people are able to communicate their perspectives more effectively to others who may not have understood prior to it. 
"For Catholics and Muslims, kindness is not random," Cardinal Cupich said. "Rather it is a response to a loving, merciful God. We are kind, we are generous, we are loving because God has called us to be kind, generous, and loving. Kindness seeks expression in community."
"Collectively, we can do more to bring about change for the good than any one of us can do alone. I encourage local parishes, mosques, and prayer centers to reach out to one another in a gesture of welcome, friendship, kindness, and collaboration."
 The purpose of the annual iftar is to bring the interfaith communities together and encourage growth and education according to Khan. Ramadan brings opportunities for families and friends to spend time with one another and meet new people through their religious organizations. Cardinal Cupich said that believers of both faiths are encouraged to celebrate the differences instead of allowing them to divide and drive a wedge between them.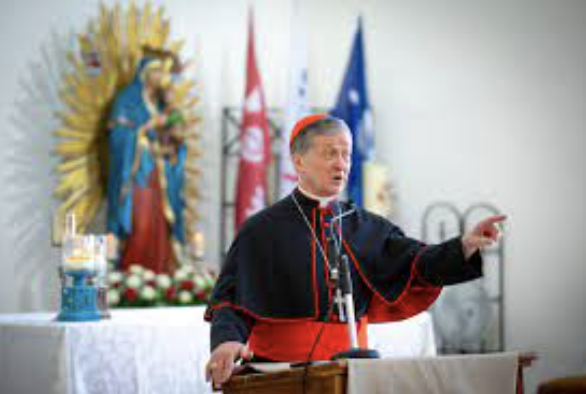 Pictured: Cardinal Blase Cupich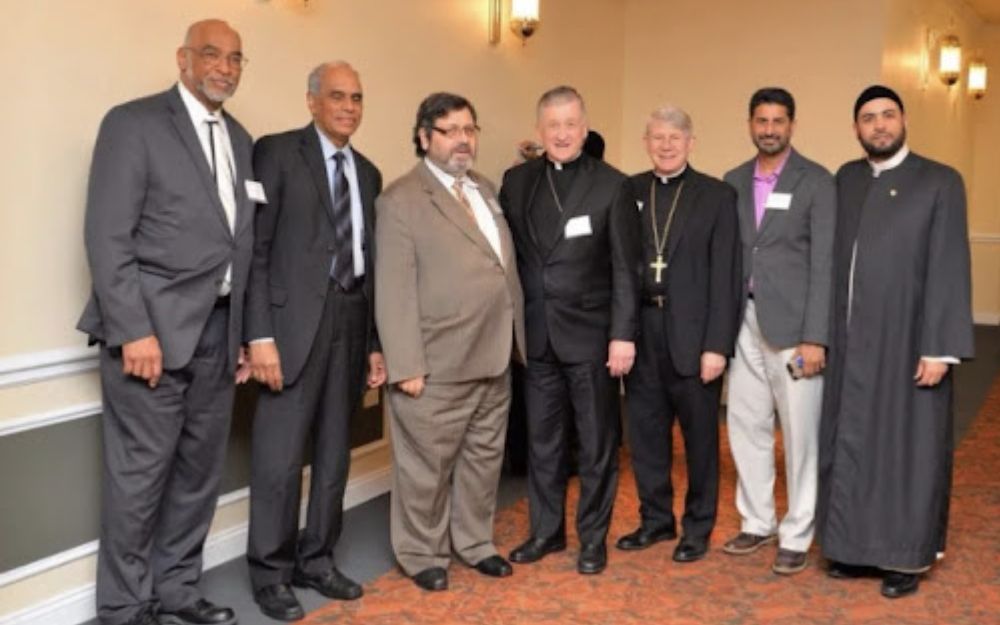 The Islamic Foundation North hosts a potluck iftar, where members of the community cook and cater, and Taraweeh, the optional prayer conducted only during Ramadan after iftar, every single night. This year, the attendance at both iftars and Taraweeh has been exponentially higher than in previous years, according to Khan.
He believes the reason for this is because the last few years have been incredibly challenging and hard on believers who wish to physically partake in these events. 
"Ramadan is a month of spirituality, a month of giving, a month of getting together with the families," Khan said. 
Hedija Spahalic, AMT Reporter