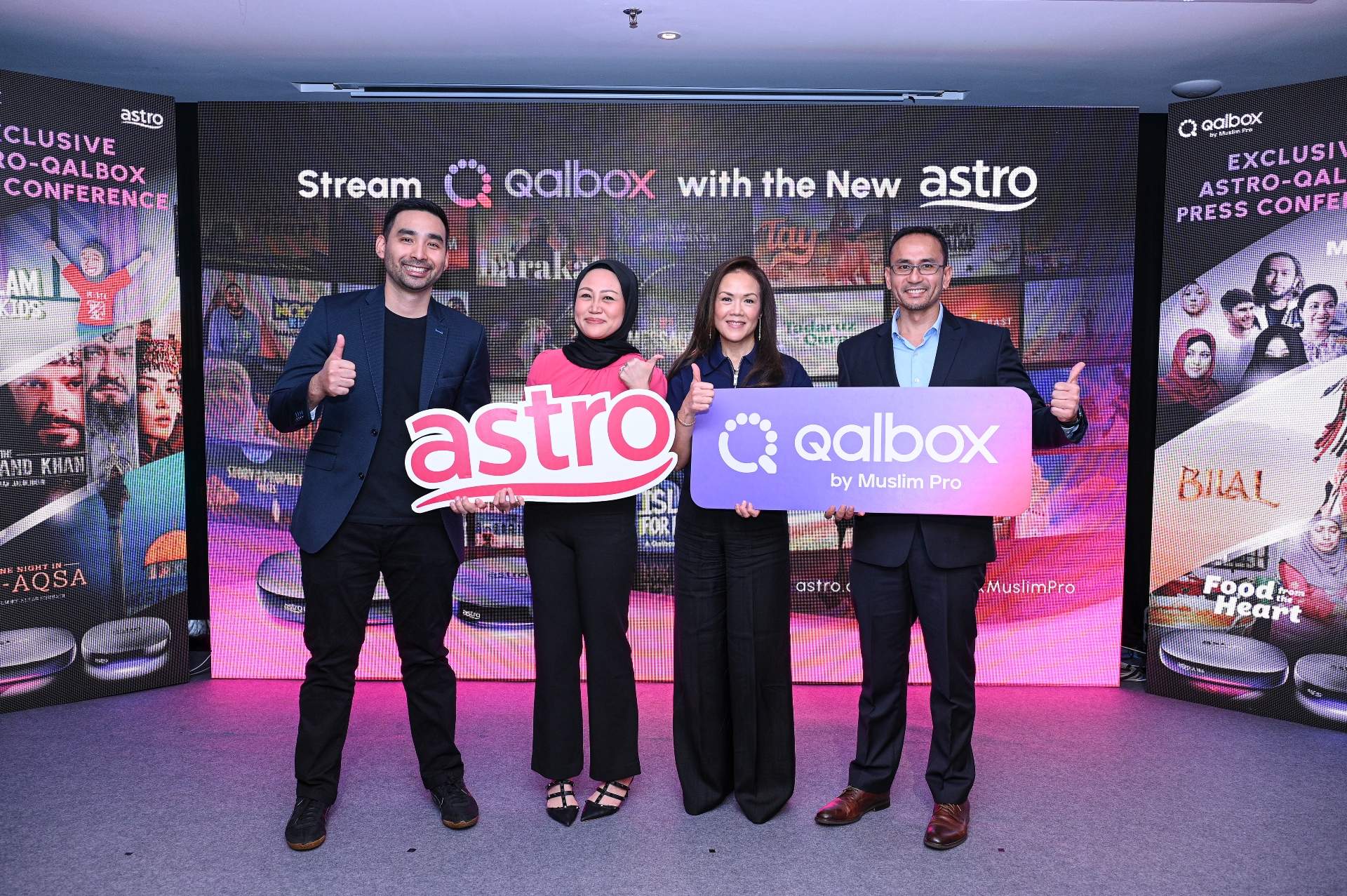 [From the left] Host Munaa Bella, Bitsmedia's Co-CEOs Nik Emir Din and Fara Abdullah, Qalbox Original stars including Mat Dan and Dr. Syazwan Basil, along with Mr. and Mrs. Saidi, accompanied by Astro's  Director of Content, Agnes Rozario and Group Chief Financial Officer, Shafiq Abdul Jabbar. 
In a groundbreaking move that aims to enhance the digital landscape, Qalbox, a subsidiary of prayer app, Muslim Pro, has announced a strategic partnership with Astro, a leading global entertainment and content company. Contrary to the prevailing trend of fierce competition, this collaboration seeks to enrich the streaming and broadcast space by offering exclusive culturally enriching content to audiences spread across the world.  
The partnership's ethos was outlined during a press conference where Qalbox and Astro's representatives highlighted the joint venture's intention to complement existing platforms rather than compete with them. This approach will provide a fresh perspective on content consumption while catering to diverse cultural sensibilities.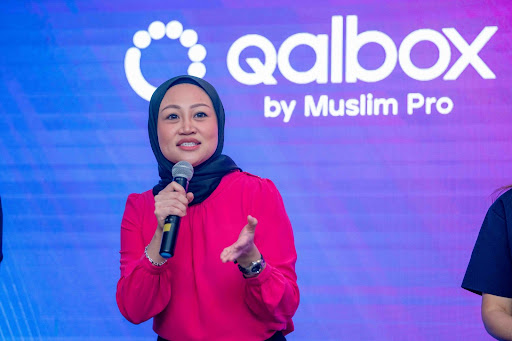 Fara Abdullah, co-CEO of Bitsmedia  
"We are thrilled to collaborate with Astro, Malaysia's leading entertainment provider, to expand Qalbox's reach and impact within the Malaysian audience,"?said Fara Abdullah, co-CEO of Bitsmedia, publisher of the Muslim Pro app and Qalbox.?
"Through this partnership, our vision of establishing ourselves as a global Muslim content and entertainment hub and providing a platform for Muslim creatives and filmmakers becomes more concrete. With our diverse content offerings, we are confident that Qalbox will deeply resonate with the Malaysian audience, delivering an unparalleled entertainment experience." 
By combining the technical prowess of Qalbox with Astro's extensive reach and entertainment expertise, both companies aspire to curate and deliver content that bridges cultures, educates, and engages global audiences in a meaningful manner. This partnership is expected to lay the foundation for a new era of collaboration within the media industry. 
As the companies take this initial step toward realizing their joint mission, audiences can expect a mix of original programming, cross-cultural insights, and a renewed emphasis on content diversity. The alliance strives to encourage togetherness by celebrating many cultures and perspectives in the media domain. 
Shafiq Abdul Jabbar, Astro's group chief financial officer, added, "We are excited to announce Muslim Pro's Qalbox on our platform, further enriching our suite of the best global streaming apps. Our Muslim viewers can enjoy Muslim-centric content with the addition of over 1,000 hours of Qalbox's SVOD content available for streaming on our Ultra and Ulti Boxes. We now have compelling content from 12 streaming apps, including our own Astro GO app, which is complimentary to all customers.
We are delighted to have this venture with Muslim Pro, the world's most popular Muslim lifestyle app, and believe this will further complement Astro's robust content offering, from Astro Signatures and Astro Originals to the best in live sport and news, to children's animation and now the rich diversity of Muslim cultures globally, all within a simple touch of a button." 
With the combined efforts of Qalbox and Astro, viewers can look forward to an era of programming that not only entertains but also educates, uniting various audiences under the banner of shared experiences. This strategic cooperation could pave the way for a more inclusive and culturally diverse media landscape in the coming years. 
This collaboration is a significant step toward the long-overdue inclusion of Muslim talent in the global mainstream. It is poised to disrupt the status quo and breathe life into an otherwise neglected stream of creativity. 
Muslim talent has been conspicuously lacking in popular culture. But with this bold alliance between Qalbox and Astro, a new era of inclusive entertainment is dawning.