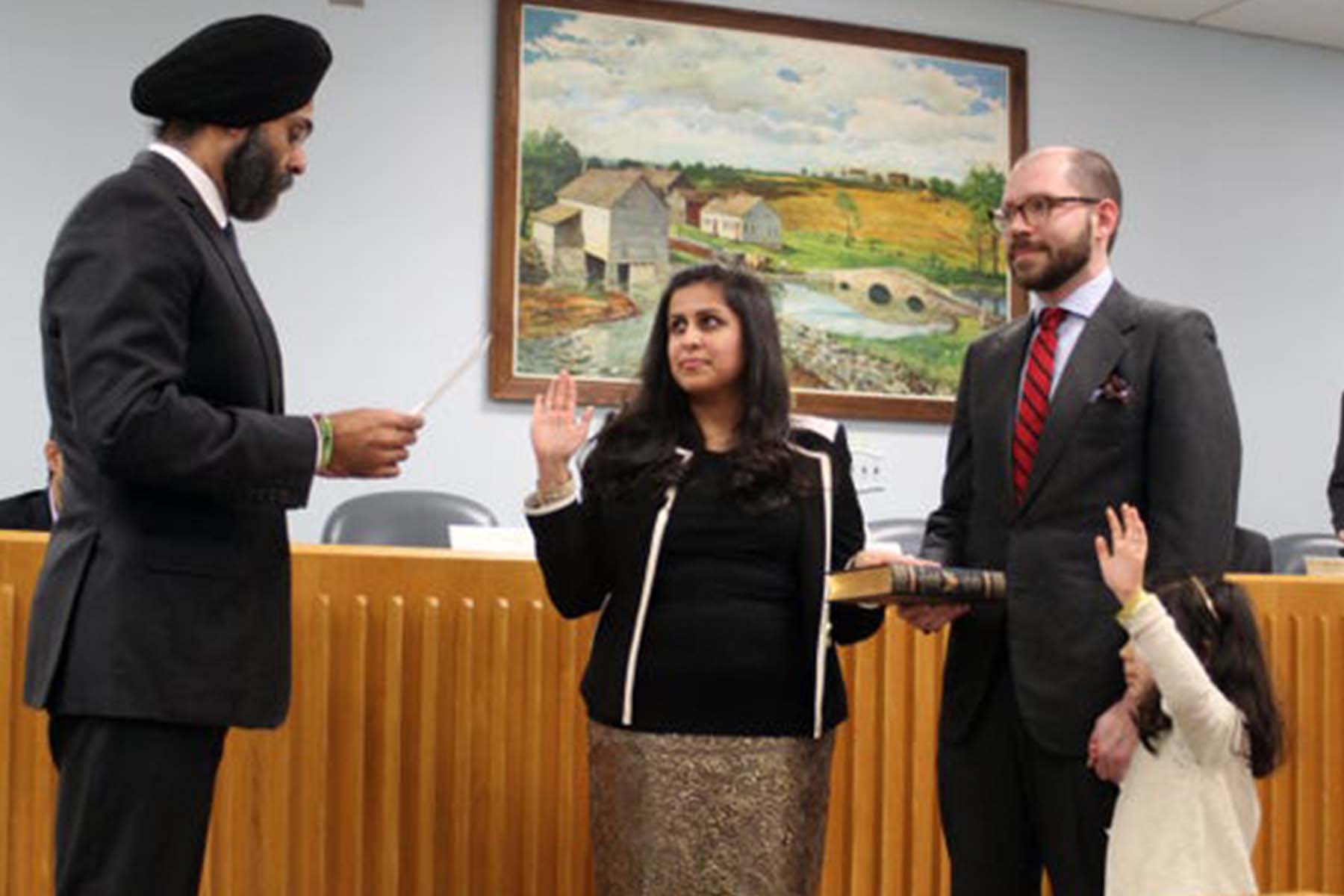 Sadaf Jaffer made headlines after she became the first female Muslim mayor in New Jersey, and possibly in the nation, in January. Then came the hate.
Hundreds of tweets poured in saying that the new mayor of Montgomery would implement sharia law and warning of a Muslim "invasion" and "jihadist takeover."
"It was exhausting. How much of this can you take in?" said Jaffer, noting that she spent days going through messages and reporting them to Twitter. "There are some really very dark corners out there and unfortunately our president is really stoking the hatred."
The bigoted comments directed at Jaffer lay bare the incredible contradiction of public expectations for Muslim women in America. Muslim women are stereotyped as oppressed, silent and failing to assimilate. But when these women take leadership positions in community and government, proving their critics wrong, they are still maligned for being involved while Muslim. 
It's a pattern that has spanned from a mayor's office in a New Jersey township up to Congress, where two Muslim congresswomen, Ilhan Omar and Rashida Tlaib, have been called pro-terrorist and un-American, where they've had to hire extra security because of death threats, where their every word is scrutinized and, sometimes, distorted. 
Still, female Muslim leaders and organizers said in interviews they would not back down because of the backlash they or others have faced.
SadafChanging minds at the local level Jaffer, who has degrees from Harvard and Georgetown University School of Foreign Service and is a postdoctoral researcher a Princeton University, envisioned a career in diplomacy.
When she grew unhappy with her local representation in Congress, she became involved in local politics. She saw it an effective way to make a difference by interacting with residents and building bridges among communities. 
"People are so focused on state and national and international issues that they neglect the local," said Jaffer, 36. "A lot of our problems are at the local level where you meet face to face." 
In her community, she heard a handful of negative comments alluding to her faith and saw fliers calling her ideas "extreme" and "dangerous." But she said it was mostly outsiders, people who did not know her, who sent her messages of hate.
"I think locally my being Muslim is not really very relevant," she said. "It's just incidental."
Jaffer helped start a New Jersey-based group, called Inspiring South Asian American Women, that promotes civic involvement and public service. She's glad to serve as an example to others.