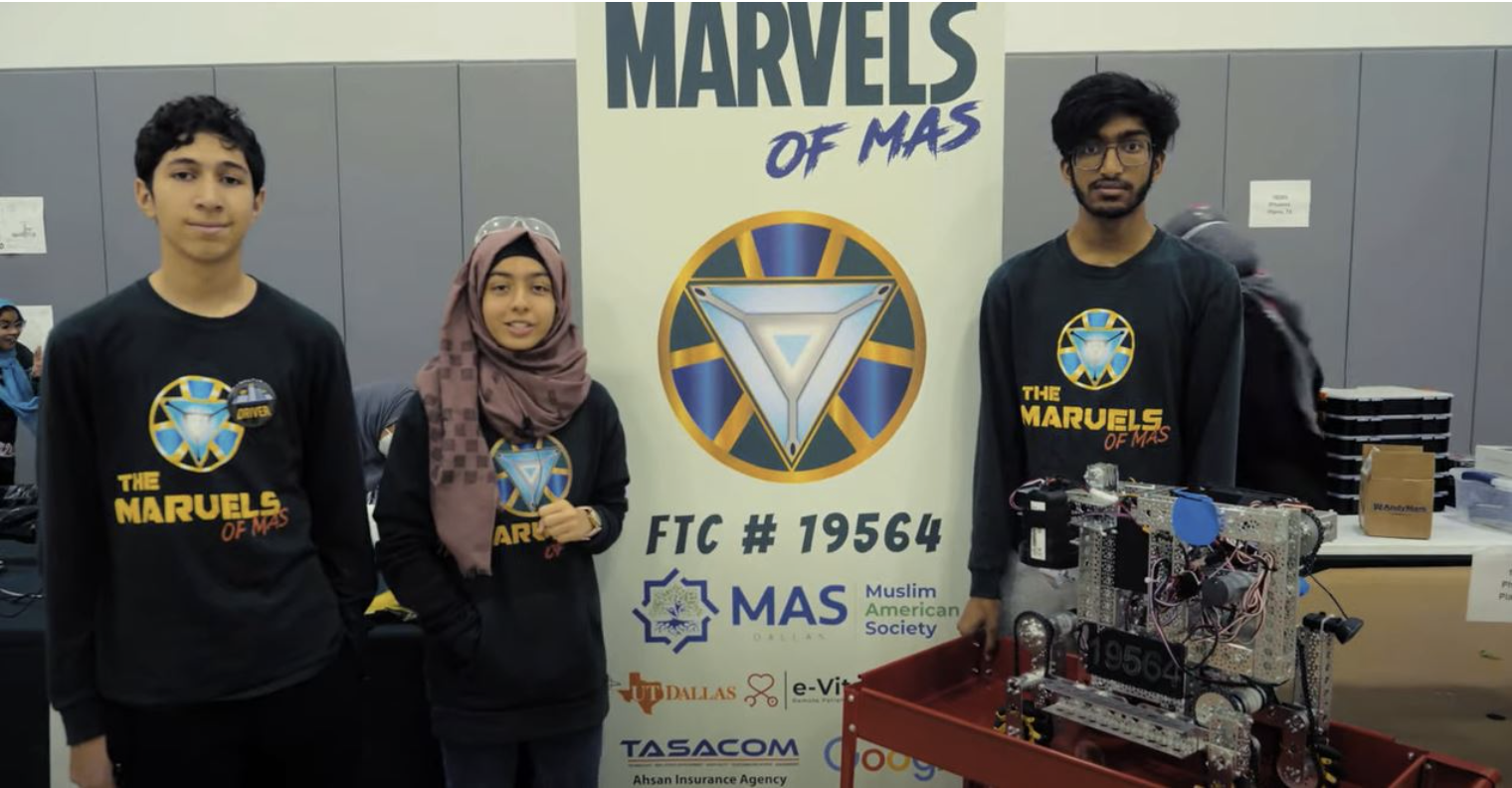 All-Muslim teen teams are being mentored by scientist Dr. Mohamed Ebeida, who wants to reshape the narrative of American Muslims through STEM excellence.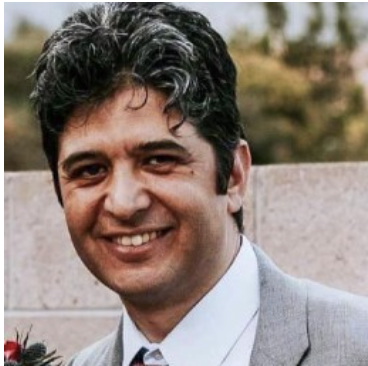 The young Muslim robotics team called the Marvels of MAS hosted a regional STEM event at the MAS Islamic Center of Dallas this weekend, part of a drive to encourage STEM achievements among young Muslim students.
Dr. Mohamed Ebeida, a research scientist at Sandia National Laboratories, coaches the Marvels of MAS, who were formed last July and are based at the Dallas chapter of the national organization, Muslim American Society (MAS).
"The goal is to engage our Muslim youth in technology from a young age and ensure that they understand that Islam is a religion that encourages them to explore and excel in the different aspects in this life," he said.
The event was part of a national competition held by FIRST Tech Challenge (FTC), a robotics competition where middle and high school students compete head-to-head by creating and programming their own robots. The MAS Islamic Center of Dallas is believed to be the first mosque to take part in the competition. 
Dr. Ebeida, who works for Sandia National Laboratories, a science and engineering lab for national security and technology innovation, said the event is part of the East Plano (EP) League, which is currently the only in-person league in North Texas.
"[This league] is hosted by the Muslim community with a combined effort between MAS and EPIC," he said. "This is the first time our Muslim community invited non-Muslim teams aged 12 to 18 to compete inside our Islamic Centers. Events like this promote inclusion and diversity, break stereotypes and create great connections between Muslims and non-Muslims."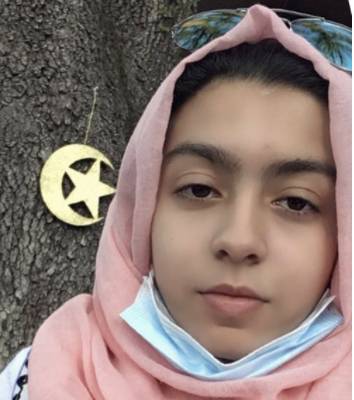 Eisha Alam, 15, one of the Team Captains of the Marvels, said she came into the program thinking it would be like a school workshop class but was pleasantly surprised.
"This program has allowed my team and I to have a glimpse into all the innovative aspects of the future such as programming with artificial intelligence, 3D-modeling custom parts and even marketing to professional companies in the field of technology and medicine," she said. "Overall, the best part of being a part of this team is the legitimate sense of unity among my fellow Muslim youth. The family-like environment of this team lifts every one of us up and helps us believe in our ability to inspire and motivate Muslim youth and adults alike to take part in unifying and strengthening the Muslim ummah."
Rumana Saiyed, who is part of the Marvels PTO, said the event is important from a community standpoint as it's being hosted at the masjid.
"People of all faiths are getting an opportunity to experience a day in the life of a Muslim with our hospitality, prayer breaks and such," she said.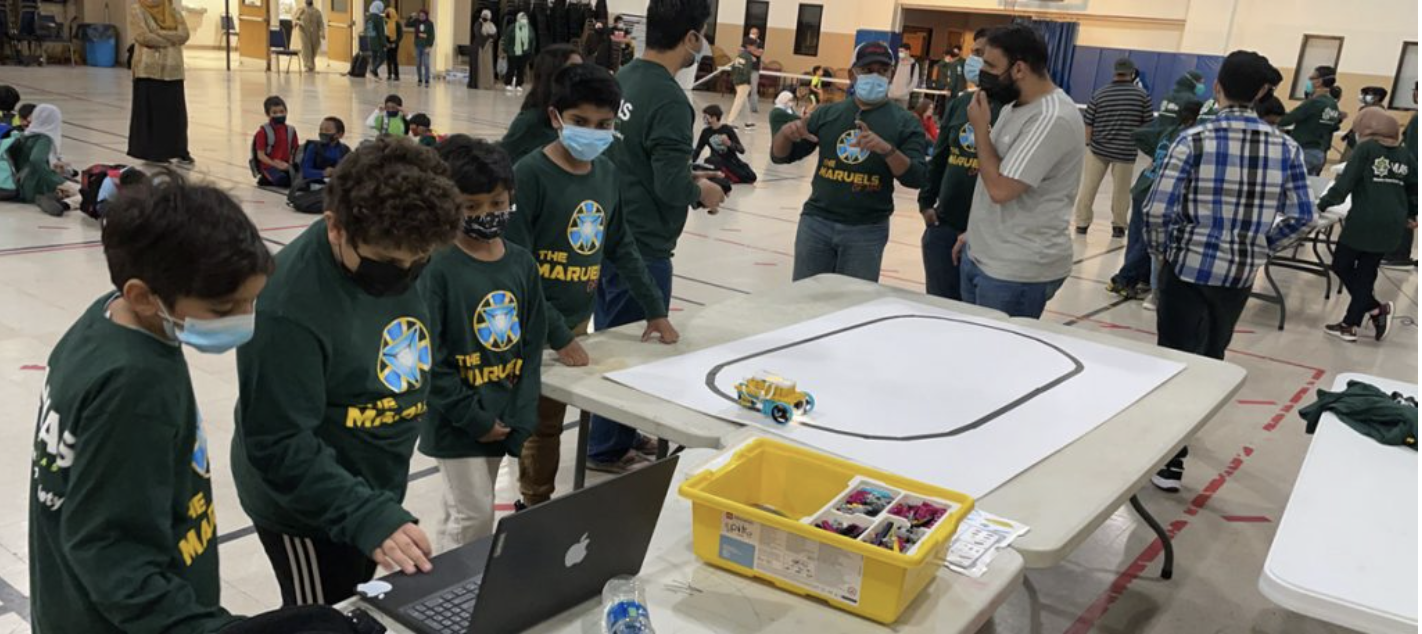 Image courtesy of Marvels of MAS
As a parent, she also said it's important for kids to learn science and technology at their place of worship.
"Our kids are going to their places of worship and learning science and technology and also incorporating their daily prayers and tarbiyah," she said. "Kids are growing up the image that Islamic centers are not just for listening to lectures about Islam, but in the true sense, living by the first word Allah revealed — which is IQRA, meaning 'read' — which incorporates getting knowledge of deen and duniya."
Dr. Ebeida mirrored this statement, saying events like this "enforce" the Islamic identity of Muslim youths.
"When our kids compete as a Muslim team in an international competition like FIRST Technical Challenge and excel in it, they are more comfortable using that identity in other setups," he said. "We are trying to show them the great contributions Muslims are making in American society and how they should be proud of their identity despite false propaganda spread by the media in many cases. I think we are making great progress on that front."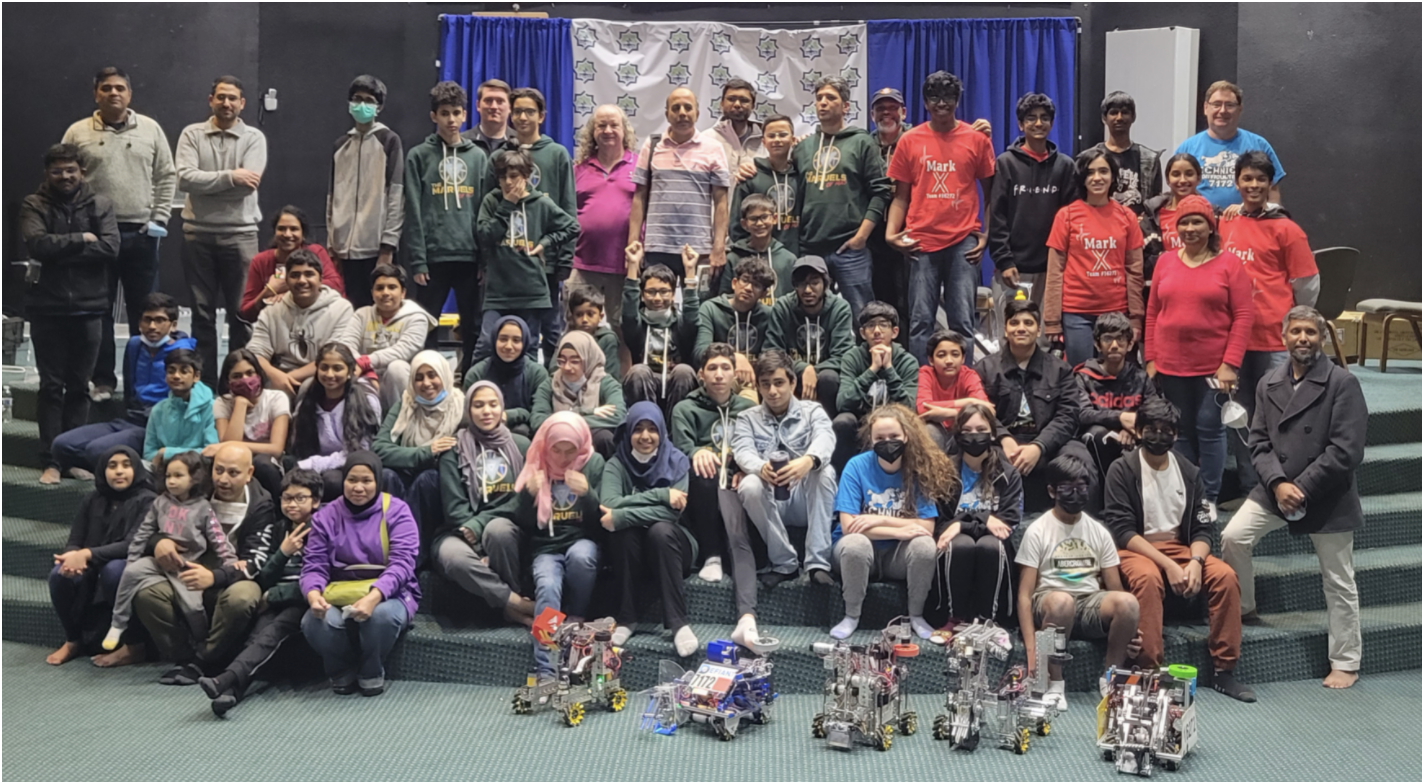 MAS Dallas released a promotional video previewing the activities. At the end of the video, the group emphasized its mission "beyond robotics."
"We want to spread STEM to Muslim youth and transform the perspective of Islam into a positive light," it read. "We plan on growing and creating similar robotics teams in many Masajid all over the country in a matter of years. We have already reached a group of Masajid in Sacramento and the UK."
Dallas-Fort Worth youths will have more opportunities to engage with the Marvels of MAS on Jan. 8 and on Jan. 15 for the next league tournament.