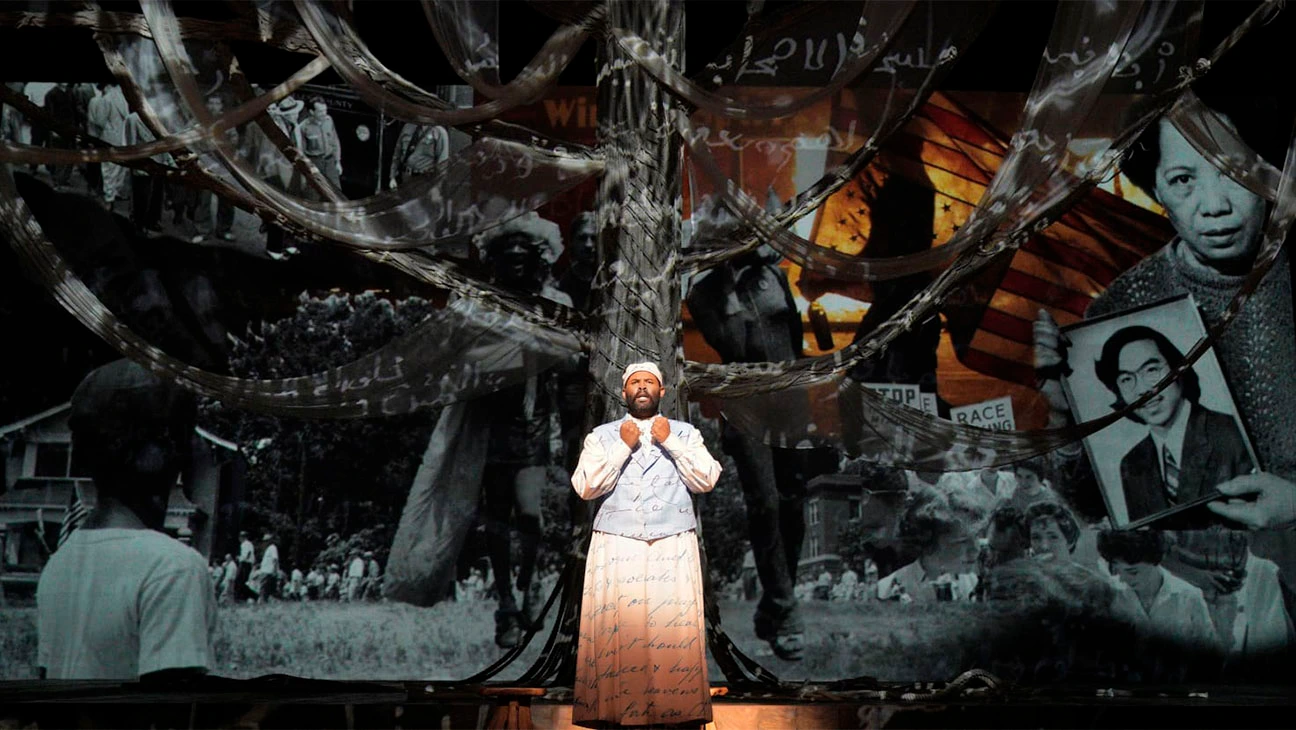 OMAR courtesy of LA Opera/Cory Weaver 
Grammy-winning singer-songwriter-multi-instrumentalist Rhiannon Giddens was taking a walk after having dinner with her children and saw a tweet.
She had won the Pulitzer Prize for music. "It was literally a total shock," she tells The Hollywood Reporter from Ireland, where she currently lives.
The work that won her the prestigious prize alongside composer Michael Abels is Omar, the opera about Muslim American slave Omar ibn Said. It is based on his autobiography A Muslim American Slave: The Life of Omar ibn Said, which was written in 1831 and is the only known memoir written by a slave in America in Arabic.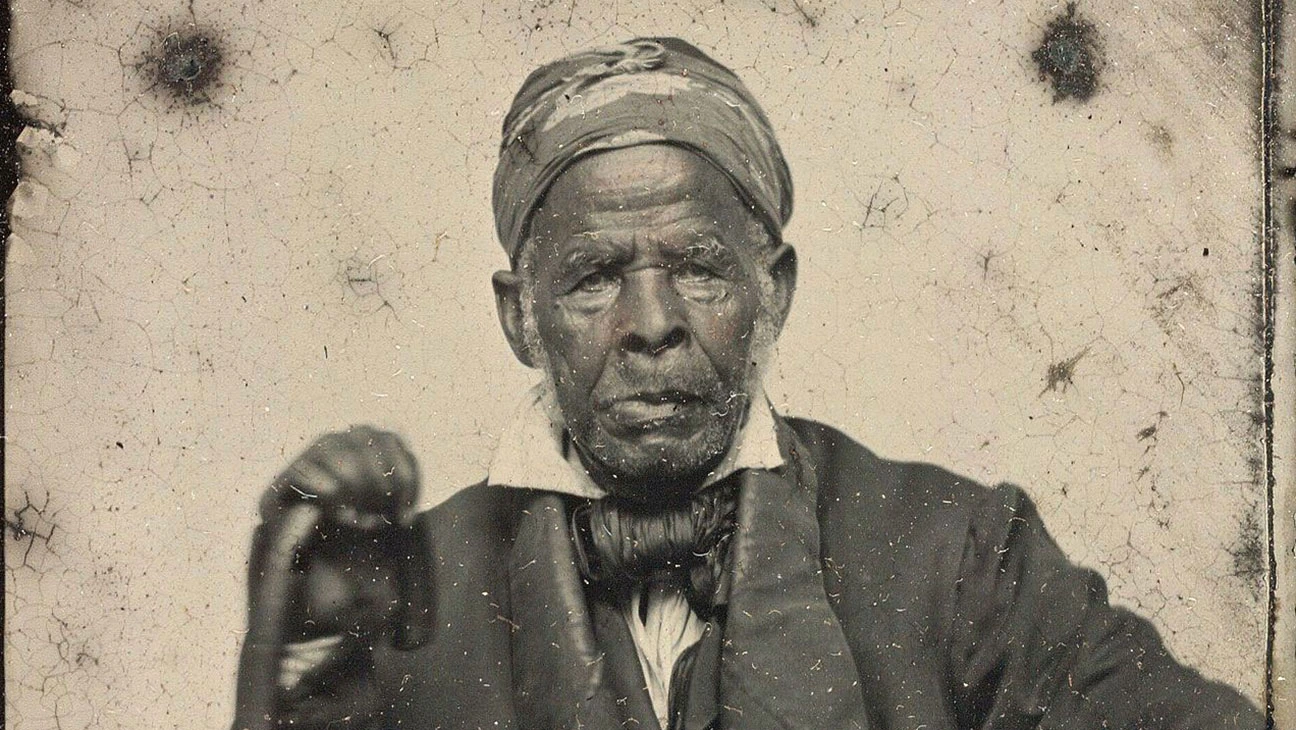 Omar ibn Said Courtesy of  LA OPERA/Rhiannon and Michael Abels
"I was minding my own business in my studio trying to be creative and my lawyer called me and said without any hello, 'You just won the Pulitzer Prize!' And it took me the rest of the call to be convinced that he wasn't lying," says Abels, who has scored films like Get Out, Us and Nope. "My texts started to blow up, and I knew that something was happening."
Giddens and Abels started composing Omar before the pandemic. Giddens also wrote the libretto. Abels calls the collaboration "a relationship of deep trust" and describes winning the Prize — which was announced last week — like "having a dream where you're flying."
Omar was commissioned by the Spoleto Festival U.S. in Charleston, South Carolina, and premiered in 2022. It had its West Coast premiere at LA Opera and also visited University of Chapel Hill at North Carolina and Boston Lyric Opera, where performances wrapped this month.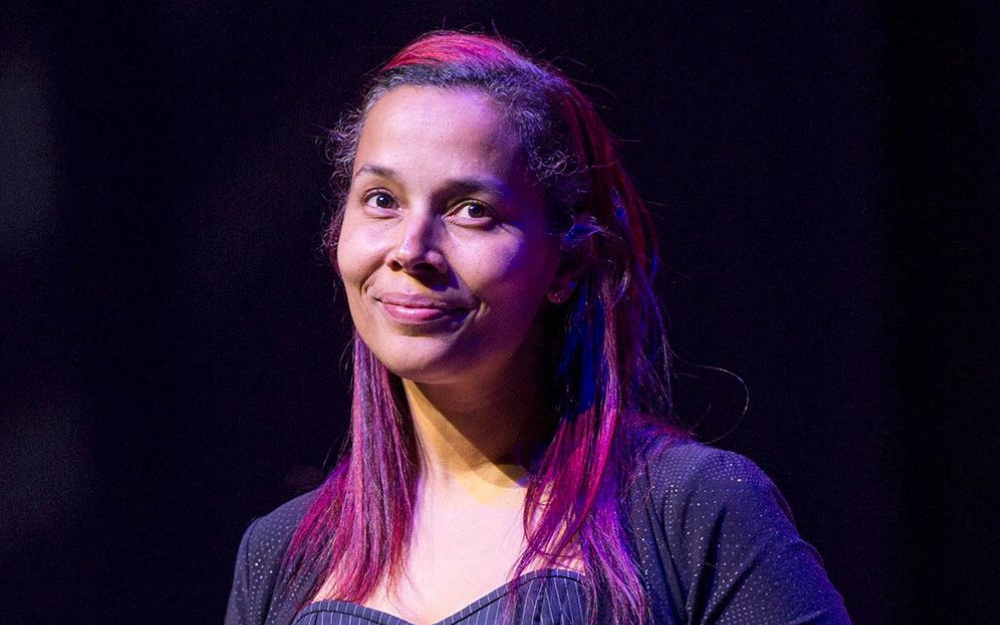 Rhiannon Giddens STEVE THORNE/REDFERNS
"I think people are ready for these stories," Giddens says of Omar Ibn Said, who in 1807 was captured and forced to leave his home in West Africa on a ship bound for Charleston, where he was sold into slavery. "We've had this very simplified version of what is the American story and who represents the American story. People who were brought to the States during the time of slavery — there's never this idea that they were all different people from different places with different religions and different languages, and that they all had these lives before they came to the States."
"I think people are ready for that narrative that we've been given for so long to be gone," she continues. "There are a million and one stories of what it means to be in the United States, whether through immigration, through slavery, through being there as an Indigenous person. We really need to start telling many more of them rather than the same ones over and over again."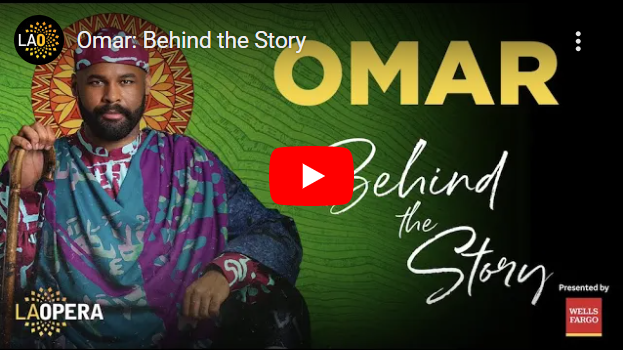 Omar is the first opera both Giddens and Abels were fully immersed in. "When I was singing operas, if you'd have said, 'One day, you're going to write one,' I'd be like, 'Yeah, you're crazy,'" Giddens explains.
They say the opera space is diversifying, and Omar is changing the landscape.
"Omar really invites people into the opera house who have never been there before. There are a lot of people who see Omar who have never experienced any opera, even La bohème or The Marriage of Figaro," says Abels. "And I think it also genuinely works as a first opera for people in spite of the fact that it is, in some ways, completely unique in the opera world. Opera's been one of the most exclusive spaces that we have artistically, and that is changing. And Omar is a prime example."
Giddens is hoping to shift minds in the world of opera as she did in music. The performer, who has been told "different was her genre," emerged as a member of the old-time string band The Carolina Chocolate Drops, where she sang and played banjo and fiddle. The group's 2010 project, Genuine Negro Jig, won the Grammy for best traditional folk album. "The idea of Black people playing this music that it turns out we actually co-created — I know there's a whole generation now of young Black people, young people of color who saw us onstage, and they were like, 'I can do that.'"
"That's why we wrote this opera," she adds. "You can only change things by making new things. It's not enough to be like, 'Oh, let's make sure we have a Black Figaro and an actual Japanese butterfly.' It really is important to start putting our stories onstage because that's the only way we're going to get the next generation in any kind of numbers that make sense."