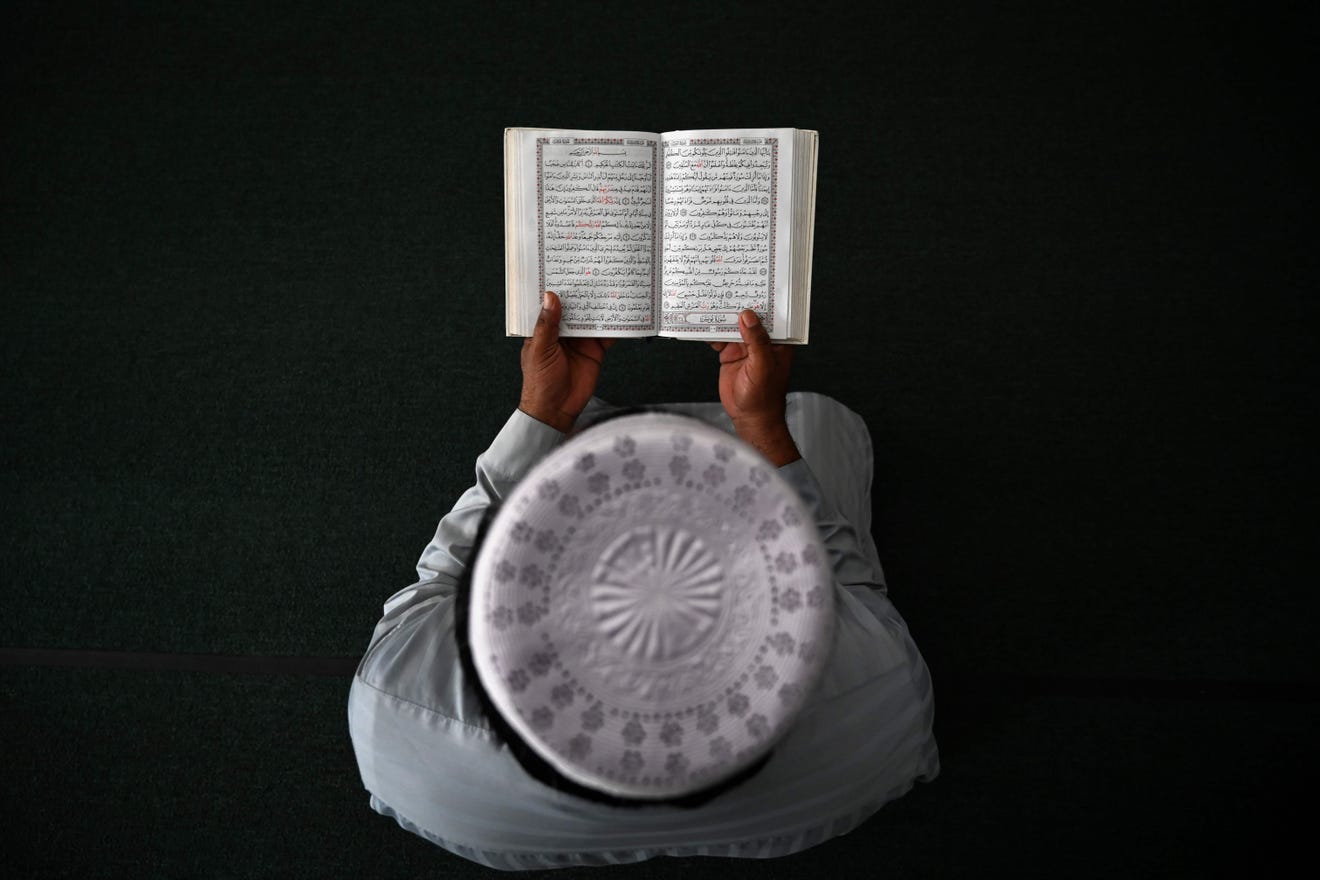 Several recent tragedies were the catalyst for Maristan to launch its 500 imam Campaign with a goal to train at least 500 Muslim leaders across the country in 2022 in suicide prevention, intervention and post intervention.  Maristan's five-year goal is to train leaders in all 3,000 mosques across the U.S. ISHARA S. KODIKARA, AFP Via Getty Images.
If you or someone you know is having serious thoughts of suicide, please call 911 or the National Suicide Prevention Lifeline at 1-800-273-TALK (8255).
Sana was gripped with fear. Her mind raced as she debated whether Allah would forgive her for being so ungrateful. She became certain that her newborn and toddler would be better off without her, a mother who couldn't bond with her children.
The thoughts surprised her. Sana considered herself religious and was aware that suicide is forbidden in Islam. But it seemed like the only solution.
Her characteristically joyful personality had given way to uncontrollable feelings of guilt, despair and hypocrisy. Here she was, a lawyer and teacher of the Islamic sciences, considering suicide.
Seeking help from friends was futile, as they told her what she already felt – she was suffering from weak iman (faith). They encouraged her to read more of the Quran and pray to restore her faith and gratitude.
On the day Sana had planned to die by suicide, a concerned friend called to check in. She had just completed a suicide response training developed by the Stanford Muslim Mental Health & Islamic Psychology (MMHIP) Lab and offered by Maristan, a community partner with the lab.
Sana's friend recognized red flags that she had learned about, explained to Sana that her symptoms were the result of postpartum depression, and insisted that she take her to an emergency room for a psychiatric evaluation.
Learning about her symptoms and that they were unrelated to her level of education or religiosity helped to comfort Sana and ultimately saved her life.
Mental illness is still highly stigmatized around the world, but its stigma in Muslim communities is especially strong. Instead of seeing mental health challenges as medical problems requiring (in part) medical solutions, many Muslims view such challenges as purely spiritual ones that can be prayed away or addressed with similar spiritual solutions.
Suicide, in particular, is a taboo within a taboo not only because of its connection to a mental health vocabulary, but also because it is morally forbidden in Islam.