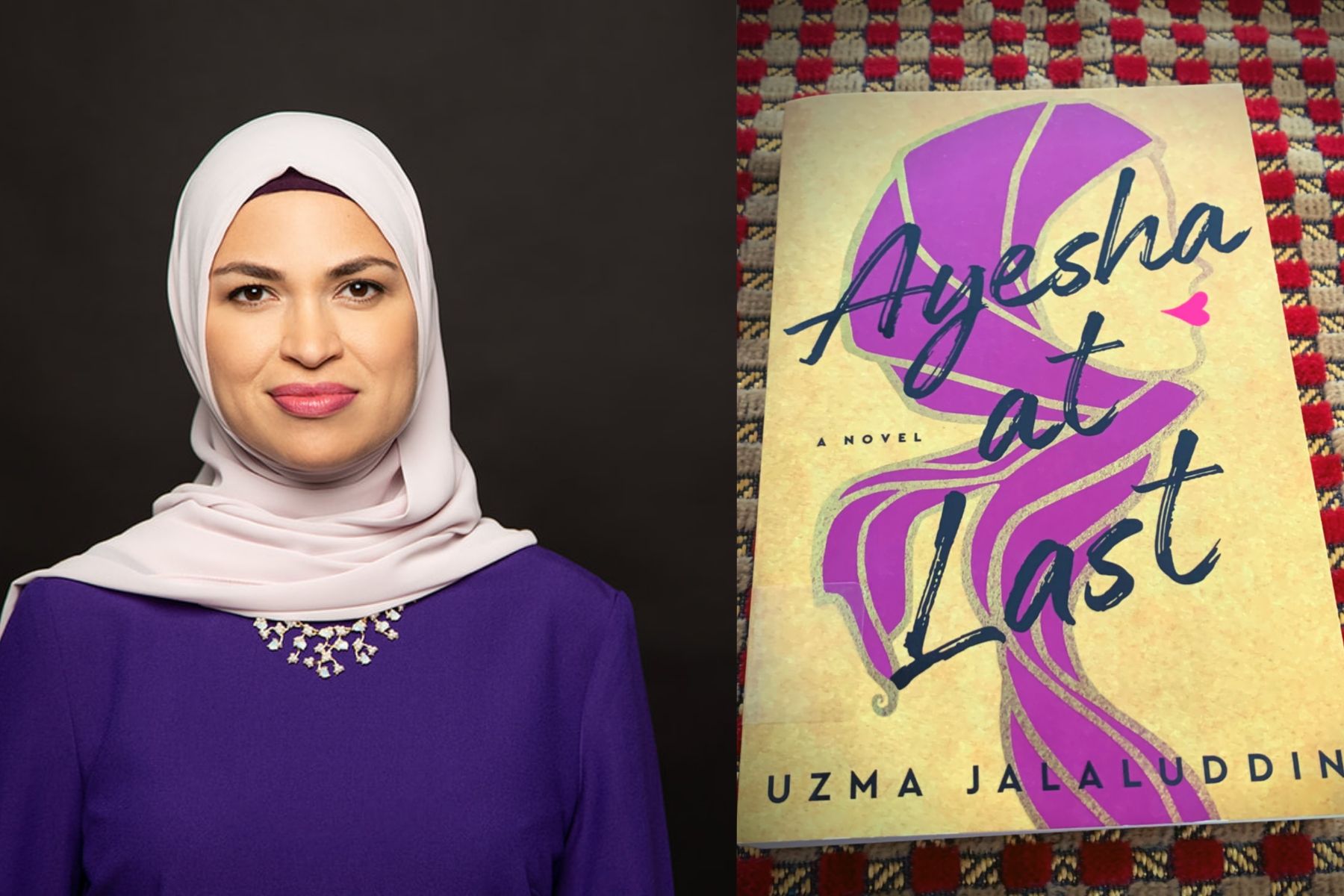 Elise Bellin, Librarian of the Islamic Resource Center, wrote this book review as part of an ongoing series that focuses on a range of books within the IRC collection as a service to the community.
Ayesha At Last by Uzma Jalaluddin
ISBN: 9781984802798
We all have witnessed the resurgence in popularity of Jane Austen books and those books and movies based on them in recent years. The last decade alone has seen about twenty major movie and television adaptations and four or five times that many major books. These range in topic from the original tales such as Emma (2020) modern reincarnations such as Austenland (2013) which fits a modern Pride and Prejudice into a recreation experience of the same novel to zombie apocalypse such as Pride and Prejudice and Zombies (2016) to murder mysteries like Death Comes to Pemberley (2013). There has also been an uptick in Asian and Middle Eastern inspired versions, particularly on the printed page. Of these, Ayesha At Last is more than just the latest in a series of Jane Austen remakes or modernizations. It is a fresh breath in an increasingly crowded room.
Ayesha is a poet on the rise with a liberal and modern view of her religion and an understanding that marriage isn't the end goal of her life. She is so much more than a potential wife. Khalid is a wealthy conservative, content to allow his mother to arrange his happily ever after because "love comes after marriage." He is hesitant to trust anything that smacks of "Western ideas of romantic love." Jalaluddin sets her two seemingly-star-crossed young contenders, Ayesha and Khalid, amidst modern Canadian Muslim society, forces them to work together on the same religious conference and sets their sparks ablaze.
Jalaluddin has proven herself an expert when it comes to combining wit, humor, and modern societal norms and practices with the story aesthetics of the most famous of Jane Austen's novels. She paints a picture of a thriving community in Toronto filled with both the newly arrived and the old guard, with expectations and misunderstandings and all together a complex way of life. Nothing only exists on the surface and as we watch the two protagonists dance around each other (verbally in a modest Muslim fashion), we catch glimpses of the truly masterful layering that Jalaluddin has created in her modern retelling. Even for those too proud to read a Jane Austen book or prejudiced against older stories retold in new ways will find value in the pages of Ayesha At Last.
Founded in 2010, the Islamic Resource Center (IRC) is the first Islamic public lending library in Wisconsin. The IRC aims to provide resources to educators, students, health professionals, interfaith groups, and any members of the Milwaukee community that want an accurate understanding of the Islamic faith, its practices, and its people.