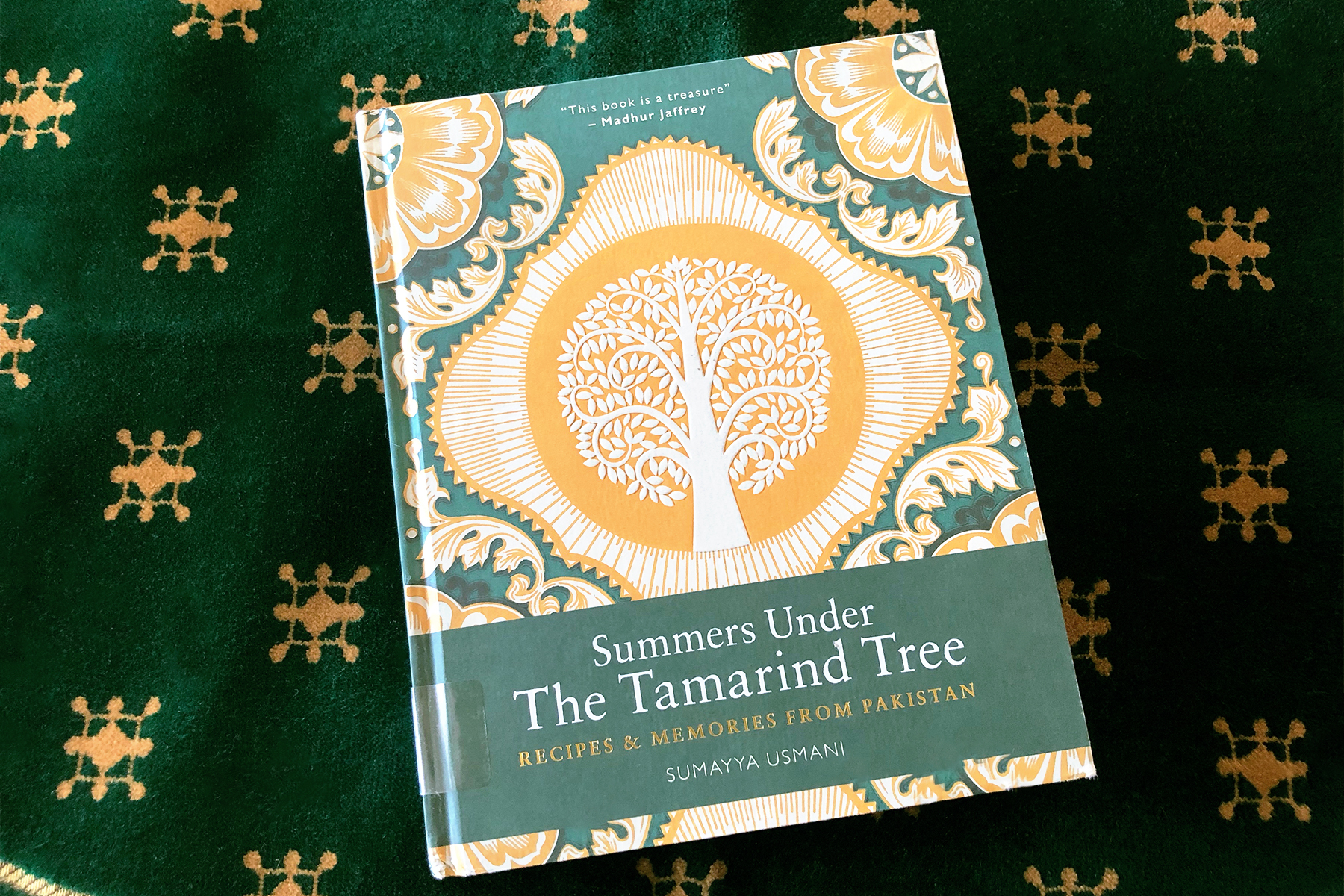 Elise Bellin, Librarian of the Islamic Resource Center, wrote this book review as part of an ongoing series that focuses on a range of books within the IRC collection as a service to the community.
Summers Under the Tamarind Tree
by Sumayya Usmani © 2016 –ISBN:9780711236783
With Ramadan fast approaching, for those in the Muslim community it's getting to be the time of year for family, friends, communities coming together and breaking fasts with good food with ready recipies, and the appreciation of what we already have. It is about remembering that there is so much more we share than that divides us. That's what makes the next cookbook so unique.
While not a book about Ramadan, or Ramadan cooking, Summers Under the Tamarind Tree is a book about family and cooking in general. Equal parts gorgeous color photographs of halal (Muslim equivalent of kosher) food, family, and everyday Pakistani life, easy to understand recipes, personal remembrances of life in Pakistan and her family there. Needless to say, this book reads like a cross between a memoir and a recipe book.
It is a look at the author's history, a celebration of the familial bonds that made her who she is today. It is a look at the culture surrounding food, a look at the dishes themselves, and a celebration of Pakistani culture. In a month-long celebration and reflection on the values of one's religious and familial roots, a book that gives homage to the family that taught her the values she cherishes in every dish that she presents is indeed a book that is worthy of reading, whether during this month or a more secular- focused one, this book is worth the look.
Founded in 2010, the Islamic Resource Center (IRC) is the first Islamic public lending library in Wisconsin. The IRC aims to provide resources to educators, students, health professionals, interfaith groups, and any members of the Milwaukee community that want an accurate understanding of the Islamic faith, its practices, and its people.