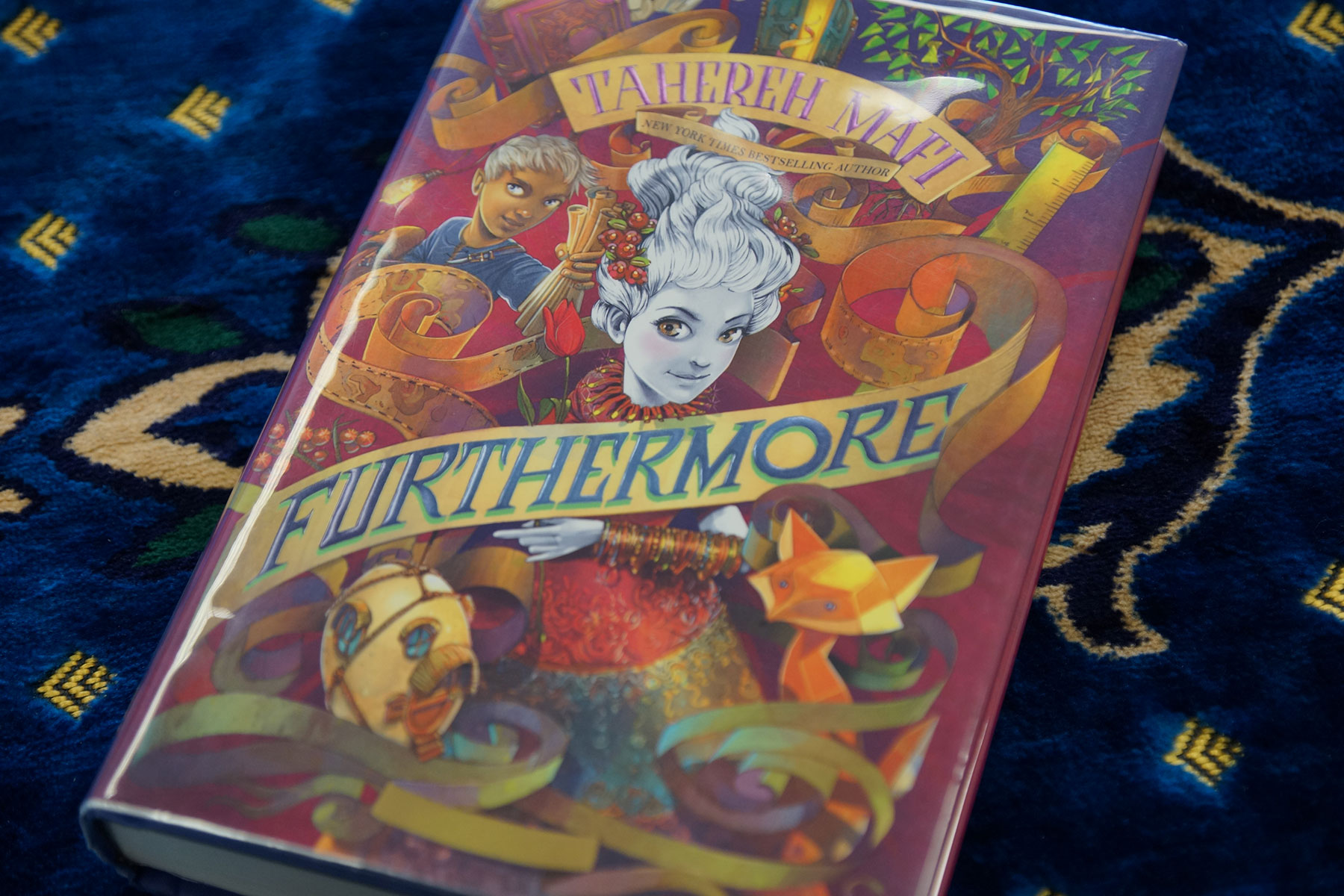 This review was produced by Marina Zouaghi, as part of an ongoing series that focuses on a range of books within the IRC collection as a service to the community.
by Tahereh Mafi, © 2016 – ISBN: 9781101994764
A fascinating book of fiction by a Muslim author, "Furthermore" invites you into a world with sturdy eggshell homes, where paper foxes skip about, and children enjoy spirals of fried dough soaked in honey and covered in sugared rose petals. Alice Alexis Queensmeadow, a twelve-year-old fair-skinned girl with white hair, lives in an enchanted land called Ferenwood where color is a measure of one's magical ability and she has none. An outcast, she lives far from the city and is homeschooled by her mother who doesn't much care for her. Seemingly, the only person who loves colorless Alice for who she is, her father, disappeared three years ago; seen leaving town with nothing but a ruler in hand.
Alice is faced with countless obstacles throughout the book. She must prepare for the largest test of her life, the Surrender, which is the ultimate show of one's magical ability that every twelve-year-old in Ferenwood must perform in, and she must do so without a mentor. She lives in poverty, battles loneliness and always seems to upset her mother.
Life takes an exciting turn when she's given the chance to find her father. But to do so she must travel with Oliver, a cruel boy from her past who speaks only lies and deceit, through a dangerous mythical land called Furthermore where the sun is lazy, people are treacherous, Time is human, and falling doesn't kiII.
This spellbinding novel is a thrilling read for children and adults alike. New York Times bestseller author Marie Lu best sums it up when she says, "Tahereh Mafi is a maestro of words, and Furthermore the most magical painting that ever existed, bursting with color and heart and humanity. I wanted to stay inside this masterpiece forever."
Founded in 2010, the Islamic Resource Center (IRC) is the first Islamic public lending library in Wisconsin. The IRC aims to provide resources to educators, students, health professionals, interfaith groups, and any members of the Milwaukee community that want an accurate understanding of the Islamic faith, its practices, and its people.