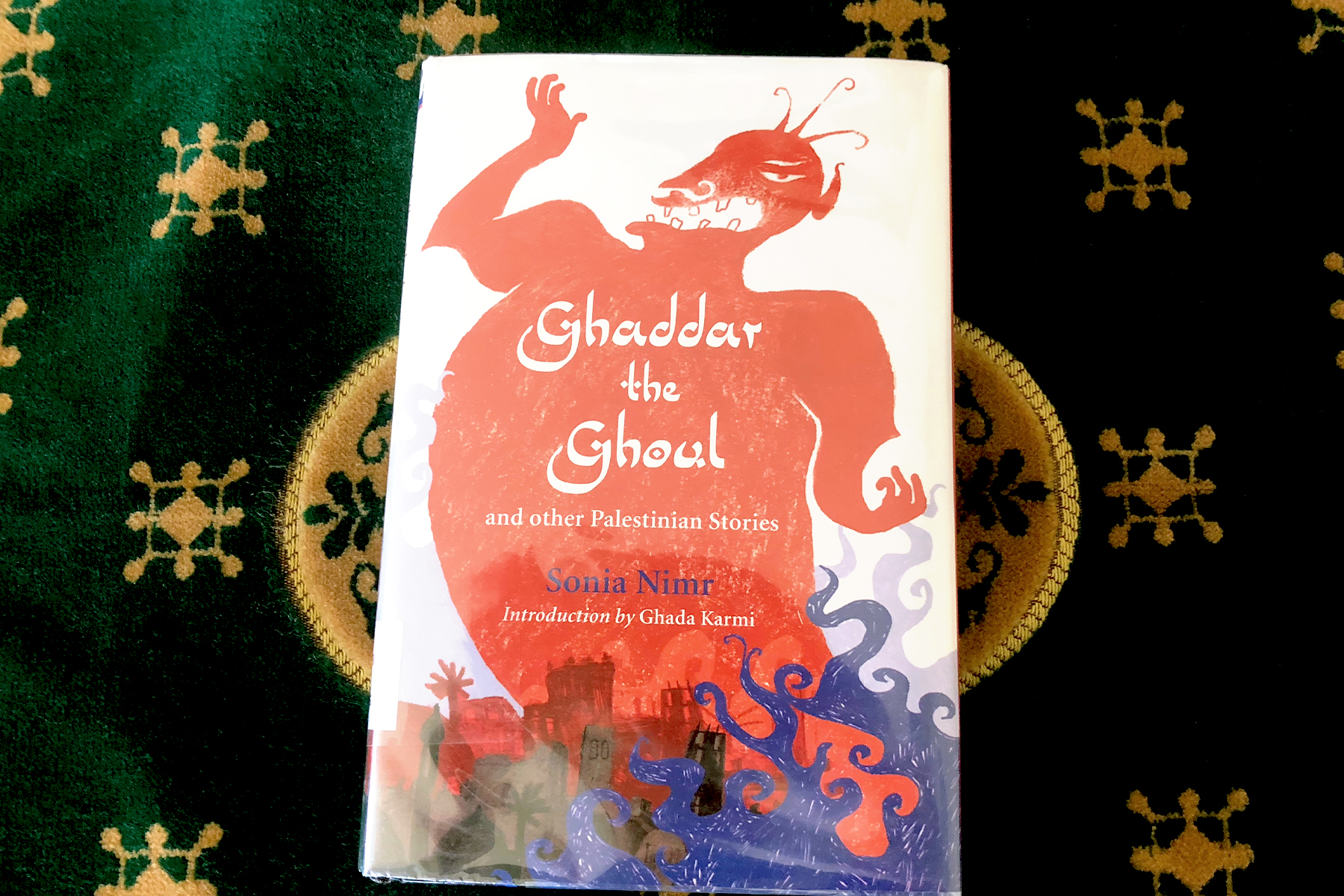 Elise Bellin, Librarian of the Islamic Resource Center, wrote this book review as part of an ongoing series that focuses on a range of books within the IRC collection as a service to the community.
Ghaddar the Ghoul and Other Palestinian Stories
by Sonia Nimr, Introduction by Ghada Karmi © 2008 –ISBN: 9781845077716
Folktales are the stories of a people. I know that sounds obvious, but think about the real meaning there. They are the ins and outs, ups and downs, beliefs, hopes, dreams, aspirations, and rejections a given people have. They inform us about who these people are, and I mean who they really are. The morals they elicit and the values they uphold tell us about what is important to that particular group. In a sense, they help to define a people. That is why preserving the folktales of a people is so important. Stories are lost every day. Whole worlds are reimagined or forgotten, transformed by the current era into starlight or dust on the wind. Those people that help to preserve folktales, especially when done really well, capture that starlight in amber, preserving it for those who are yet to come and sharing their reflection with a world thirsty for story.
Sonia Nimr is just such a storyteller. Her book, Ghaddar the Ghoul, is just a small collection of Palestinian and Arabian folktales, but told with such sparkle and flare, such innate humor and wisdom, that you can't help but come away wiser and with a smile on your face.  Illustrated in simple black and white in a style, these stories draw on the same archetypes of most of the world's classic folk stories; Ghadar the Ghoul is much like Jack and the Beanstalk, for instance. Others in the collection read like an anecdote of a Nasredine Hoja story. All of them have a wonderful light that brings illumination to us all.
Founded in 2010, the Islamic Resource Center (IRC) is the first Islamic public lending library in Wisconsin. The IRC aims to provide resources to educators, students, health professionals, interfaith groups, and any members of the Milwaukee community that want an accurate understanding of the Islamic faith, its practices, and its people.