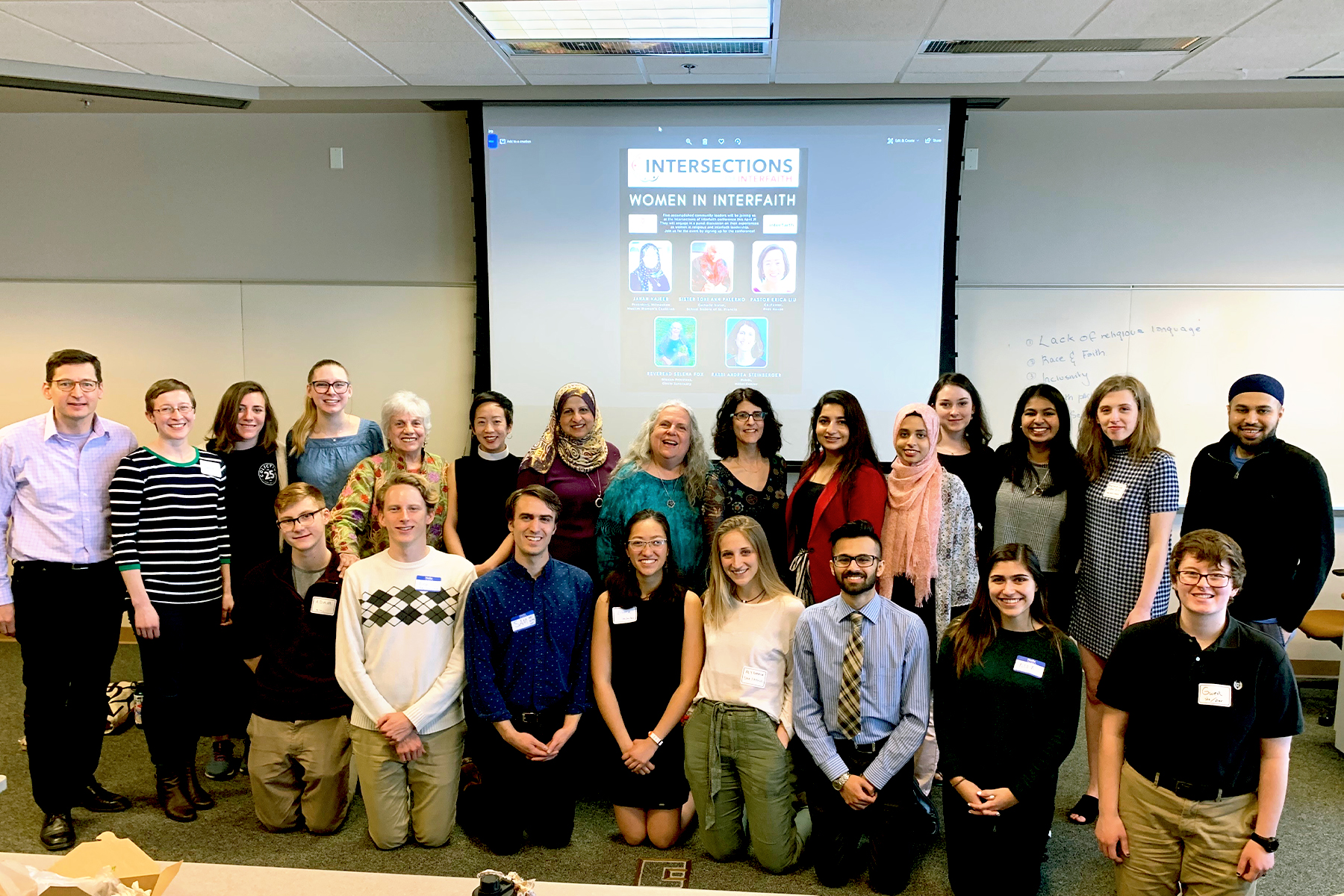 The Center for Religion and Global Citizenry at the University of Wisconsin-Madison, held its inaugural interfaith conference on April 6th and 7th, the event was entirely student organized and lead.
The fifteen fellows involved in the CRGC represent various faith backgrounds, including Mishal Shah and Ufaira Shaik from the Muslim community. The last session of the two day conference invited a panel of women leaders and clergy to share their experiences in interfaith work. Questions revolved around how the women came to be seen as leaders within their tradition, what type of discrimination they faced as a result of their gender both outside of their tradition as well as within the tradition, what benefit came as a result of those relations and what advice they had for young women that wanted to become interfaith leaders. The female leaders represented the Catholic, Protestant, Jewish, Muslim and Wiccan traditions.
Director of the CRGC, Ulrich Rosenhagen, expressed his deep appreciation for the incredible work that went into putting on a conference of this type and the attention to detail, in spite of the very busy student schedules. The hope was that the students would take the skills acquired at the conference and use them to better the society we live in.