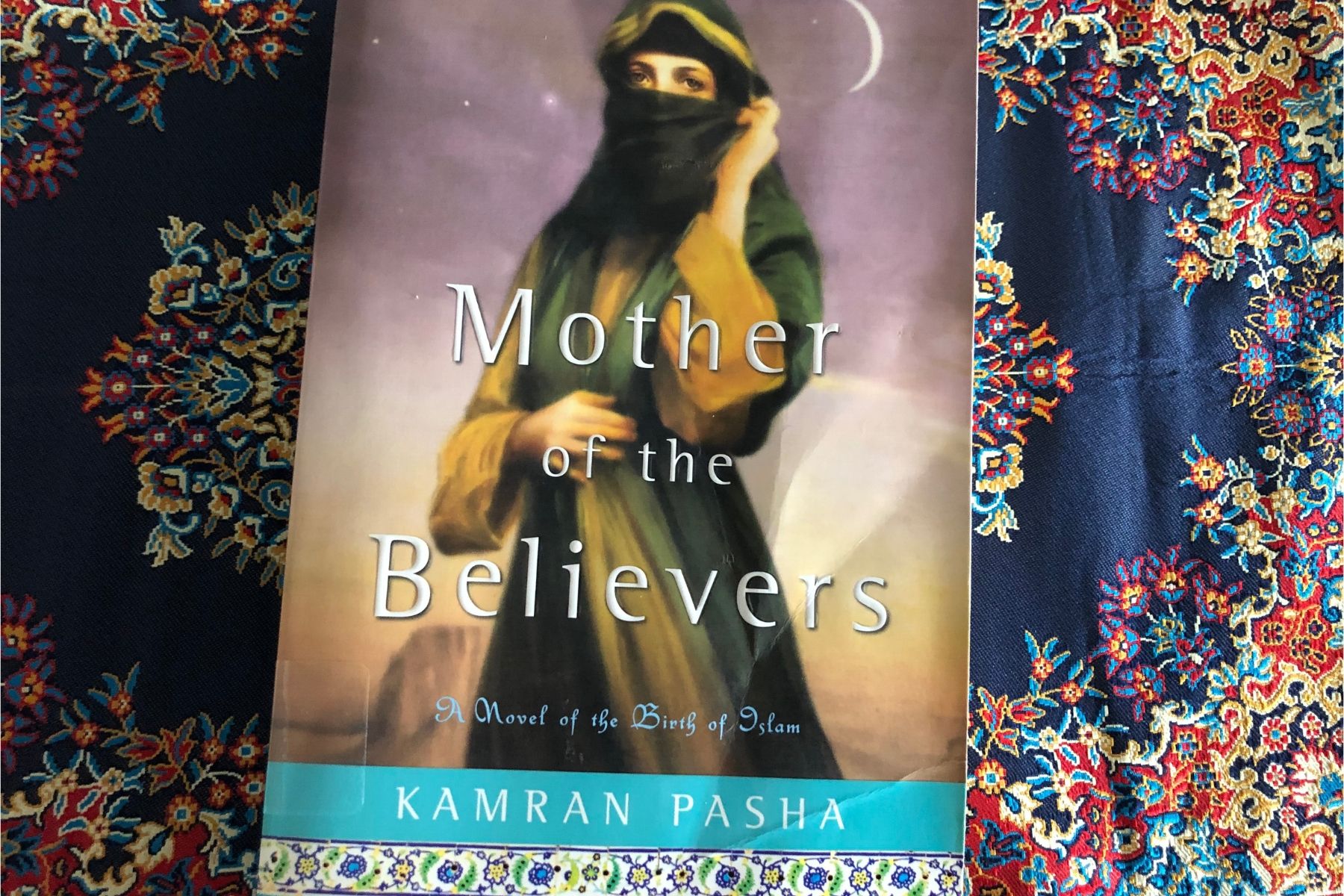 Elise Bellin, Librarian of the Islamic Resource Center, wrote this book review as part of an ongoing series that focuses on a range of books within the IRC collection as a service to the community.
Mother of Believers: A Novel of the Birth of Islam
Mother of Believers: A Novel of the Birth of Islam by Kamran Pasha
ISBN: 9781416579915
I ran across this little (or not so little – 525 p. plus a Q&A section is a mite bigger than 'little') gem a number of years ago and actually set a Muslim coworker and I on a casual book-club-like journey of reading and discussing with one another. It is full of early seventh century Arab history, the birth of a religion as told through the eyes of one of the most famous young women of Islamic history, Aisha, the woman most often referred to as "the mother of believers." This is her story.
It has been remarked that it is incredibly rare and difficult for a writer to write across gender. Pasha does this remarkably well. This story of the birth of Islam is told from Aisha's voice and what a warm, poised, and intelligent voice she has. Controversy surrounding various aspects of her life including what young age she was when she married the Prophet Muhammad (pbuh) are not shied away from, and in fact are discussed. It is an older Aisha that tells the tale but the younger that steals the show. Prior to reading this, I was not aware of the Muslim controversy over when she married Prophet Muhammad (pbuh), whether she was truly a child bride or a young woman, but now I know a little more.
Despite this controversy, her wisdom and maturity shine through. We get to see a brilliant, courageous, complex, and contradictory woman of incredible strength as she sees a nascent religion into what would become one of the world's fastest growing faiths. She was the first to be born into the faith and made sure that she would not be the last. And it isn't just about the faith, nor am I and my coworker the only ones to enjoy this book. Many around the web have described it as a real page turner (and that's saying something, considering the size).
Kamran Pasha truly has a gift both for words and the research to back them. This isn't his only Islamic historical novel and I can only hope that more will come.
Founded in 2010, the Islamic Resource Center (IRC) is the first Islamic public lending library in Wisconsin. The IRC aims to provide resources to educators, students, health professionals, interfaith groups, and any members of the Milwaukee community that want an accurate understanding of the Islamic faith, its practices, and its people.