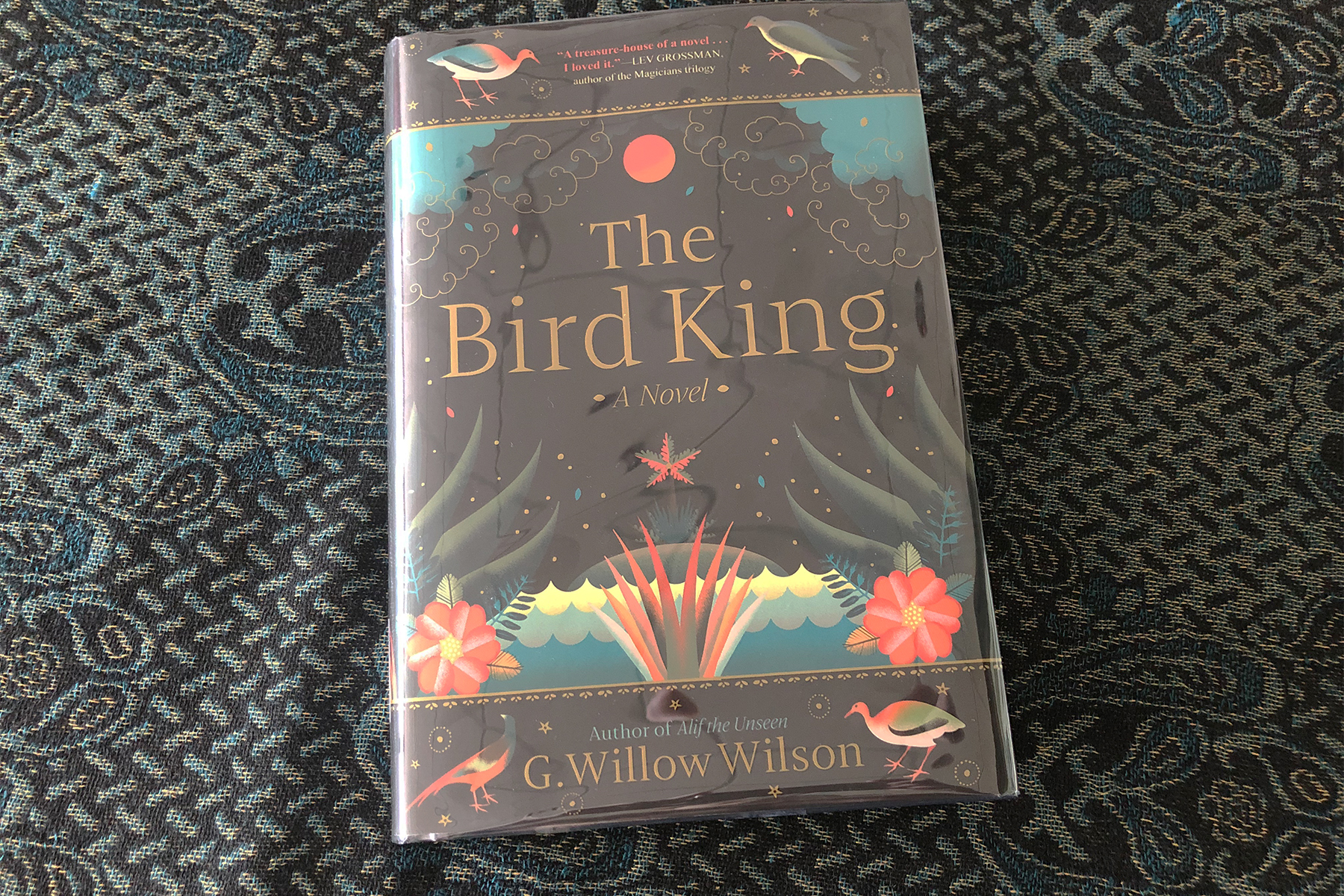 Elise Bellin, Librarian of the Islamic Resource Center, wrote this book review as part of an ongoing series that focuses on a range of books within the IRC collection as a service to the community.
by G. Willow Wilson © 2019 – ISBN: 9780802129031
Truth be told, prior to The Bird King, I didn't know too much about Moorish Spain other than what was covered briefly in a class or two of the history of books (yes, there are classes on the technology of the printed page), several book jackets of titles taking place in that time period, and the context surrounding the play Othello. I had only a little more knowledge of the Spanish Inquisition and its effect on the population. I'm pretty sure that most people in the US are in a similar boat. But that is part of what made The Bird King such an interesting read. Many people have had virtually no contact with Andalusian Spain during this period making it a veritable playground to those who know the right way to wield a pen and if anyone is capable, it is G Willow Wilson.
Wilson is an American Muslim convert who has written such brilliant pieces such as The Butterfly Mosque (her personal conversion story), the new Ms Marvel series, and Alif the Unseen (a fantastical novel blending modern science and technology with the ancient world of the jinn). She has won over half a dozen awards and helped to bring the discussion of diversity, institutional/systemic biases, and the American Islamic experience to center stage without making it her soap box – and quite possibly making her contribution all the more powerful for it.
In her newest book taking place in the final days of Muslim Granada as the sultan is posed to submit to the Spanish Inquisition and its conquerors, Wilson's main characters, Fatima, a haram girl born into her position and never having traveled outside the palace walls, and her friend Hassan, a mapmaker with a supernatural ability to draw places he has never been before and therein bending space and time to his bidding, are placed in danger by the very ability that places Hassan apart from all others. The Spanish Inquisition would see it as magic, and therefore a threat to their power and seek to snuff out such abilities if they can. Fatima and Hassan soon must attempt escape into the fictional land of their favorite stories: the island of the Bird King or die trying.
Truthfully, there are such wonderfully sad and beautiful layers to this book that it is difficult to do the title justice. If you wish for a brilliant read filled with subtle and fantastical elements, be sure to read The Bird King. It might just be your new favorite read.
Founded in 2010, the Islamic Resource Center (IRC) is the first Islamic public lending library in Wisconsin. The IRC aims to provide resources to educators, students, health professionals, interfaith groups, and any members of the Milwaukee community that want an accurate understanding of the Islamic faith, its practices, and its people.