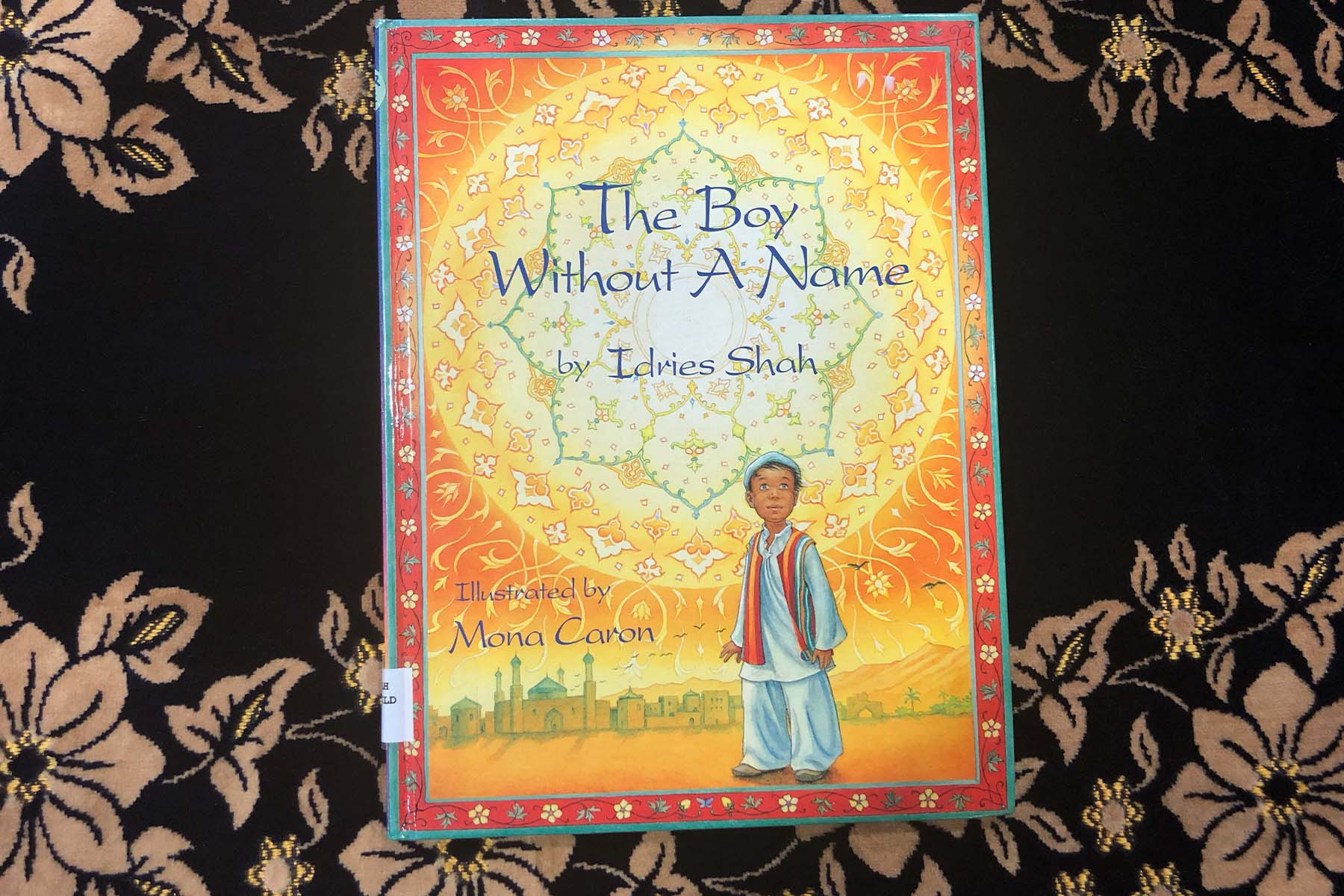 Elise Bellin, Librarian of the Islamic Resource Center, wrote this book review as part of an ongoing series that focuses on a range of books within the IRC collection as a service to the community.
The Boy Without a Name by Idries Shah, illustrated by Mona Caron © 2000 ISBN: 1883536200
What's in a name? Is it what defines us? Is it a dream held in the heart or proffered with a hand? Do you give yourself your own or must it be given to you? Often it seems that names are given nearly supernatural power. Through the giving of a name, we come to understand at least in part that which surrounds us. What would happen if we didn't? Would it limit one's reach or create limitless possibilities?
Certainly that is the case with The Boy Without a Name. Within its pages, a pair of newly minted parents are approached by a wise stranger who tells them their son will be very important, so long as they do not give their son a name. An odd proposition, to be sure, but they follow his directions without question and their son grows up without a name. Eventually the boy goes searching for his name and a dream to hitch his star to.
This book is full of brightly-colored watercolor and pencil drawings with traditional patterns and classic Middle Eastern architecture. Through its pages, many of the patterns seem to float off of the surfaces they inhabited and into the universe in an almost dreamlike fashion. The writing is clear and straightforward. Despite never being given a reason the boy was important or an important reason why not to name him, the story is nonetheless a charming tale about belonging and dreaming.
Founded in 2010, the Islamic Resource Center (IRC) is the first Islamic public lending library in Wisconsin. The IRC aims to provide resources to educators, students, health professionals, interfaith groups, and any members of the Milwaukee community that want an accurate understanding of the Islamic faith, its practices, and its people.