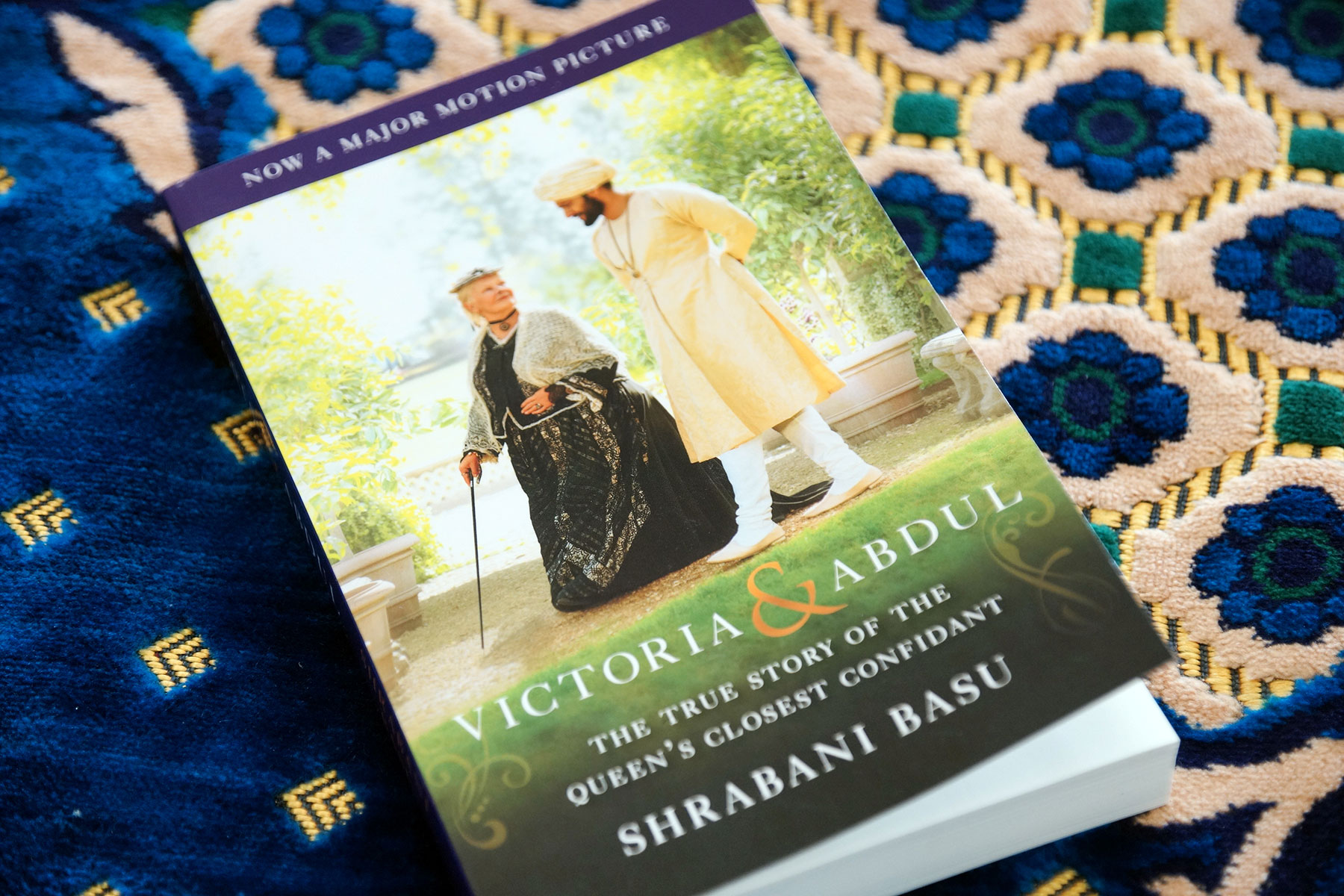 Elise Bellin, MLIS is the IRC Librarian and this book review is part of an ongoing series that focuses on a range of books within the IRC collection as a service to the community.
by Shrabani Basu, © 2010 – ISBN: 9780525434412
Written based largely on the recently rediscovered diaries of Abdul Karim, one of Queen Victoria's servants from India, Victoria and Abdul tells the tale of a friendship that crossed ethnic, religious, social and economic boundaries to enrich the lives of two very different individuals, much to the dismay of many around them.
Victoria and Abdul takes place in the final fifteen years of Queen Victoria's reign. Nearing the time of the Queen's Golden Jubilee in 1887, Queen Victoria sent for two attendants from India to help with the celebration and to help communicate with Indian dignitaries. One of these attendants was Abdul Karim, a poor prison clerk from Agra, India.
Soon after arriving at the palace and catching the Queen's attention, Abdul Karim struck up a friendship with the Queen and soon became what she called her "Munshi," or teacher. Abdul taught the Queen the Urdu language. He also instructed her on Indian culture, cuisine, and the Muslim religion. The Queen insisted that Abdul Karim accompany her everywhere, but much of the royal household greatly resented his presence at her side, they saw him as a lowly subject. This caused much turmoil throughout his tenure.
The reason why not much has previously been written about their relationship is simple. As stated earlier, the royal household greatly resented his influence over the Queen. They resented it so much that after the Queen's death, her son, "Bertie," a.k.a. King Edward VII, as well as other members of the royal family, took pains to eliminate all evidence of the profound friendship between the Queen and Abdul. All letters sent to Karim, all diary entries written by the Queen about her "Munshi," anything related to their connection that could be found were ordered destroyed.
It was only recently that Abdul Karim's diaries and photos that had been hidden were found and made available to the world.
If you are interested in a little known snapshot of history, this book will prove to be everything you hoped for. If you are looking for politics between East and West, maybe you should look elsewhere. The book sticks assiduously to the relationship of the two while ignoring the wider political landscape in which they lived. All in all, a wonderful read, just not a political one.
Founded in 2010, the Islamic Resource Center (IRC) is the first Islamic public lending library in Wisconsin. The IRC aims to provide resources to educators, students, health professionals, interfaith groups, and any members of the Milwaukee community that want an accurate understanding of the Islamic faith, its practices, and its people.