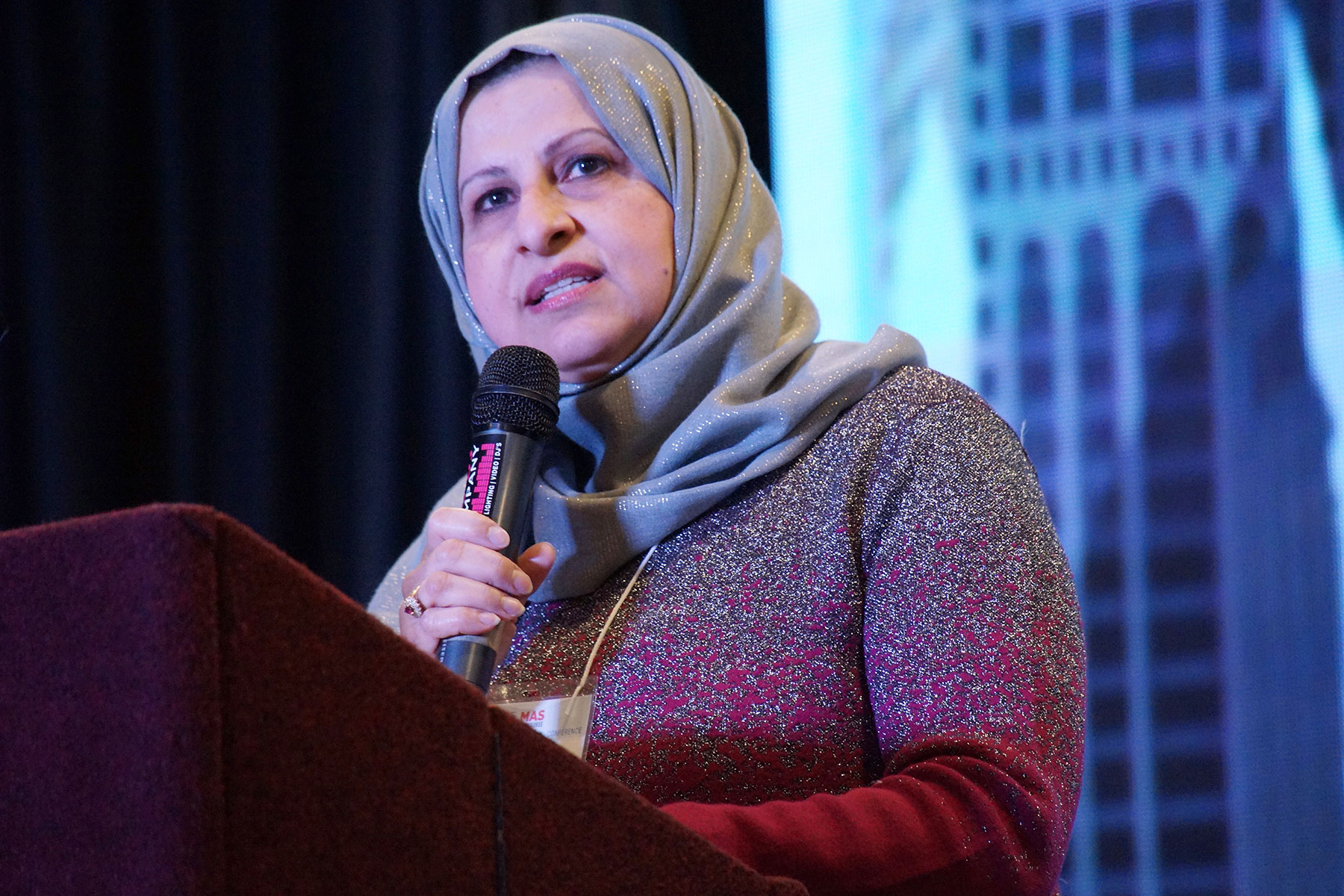 The Muslim American Society (MAS) Milwaukee held its 12th Annual Conference on March 30 and 31 at the Crowne Plaza Milwaukee Airport. The Wisconsin Muslim Journal attended the two-day program, recording keynote speakers and photo documenting the event which also served as a community platform. This feature is part of an editorial series put together to highlight the many important topics that were discussed by national leaders over the weekend.
Janan Najeeb is the founding member and the current President of the Milwaukee Muslim Women's Coalition. She has spent her career as a spokeswoman for Milwaukee's Muslim community to media outlets, government officials, interfaith leaders, academic institutions and a wide range of community groups. In 2015, Najeeb founded the Milwaukee Muslim Film Festival and in 2016 she became the first Muslim in Wisconsin to open the floor of the State Legislature with a prayer.
For her first speech, connected to Linda Sarsour's remarks about what it means to be Unapologetically Muslim, Najeeb talked about who came to mind when she thought about the first and most unapologetic Muslim in America, Muhammad Ali. He was proud of who he was as a Muslim and stood up for what he believed in. Everything he did was to be true to his conscience and to God, and being a true Muslim was more important to him than being black or killing Vietnamese in the name of patriotism.
"Why should they ask me to put on a uniform and go 10,000 miles from home and drop bombs and bullets on brown people in Vietnam while so-called Negro people in Louisville are treated like dogs and denied simple human rights? No, I'm not going 10,000 miles from home to help murder and burn another poor nation simply to continue the domination of white slave masters of the darker people the world over. This is the day when such evils must come to an end."

– Muhammad Ali, 1967