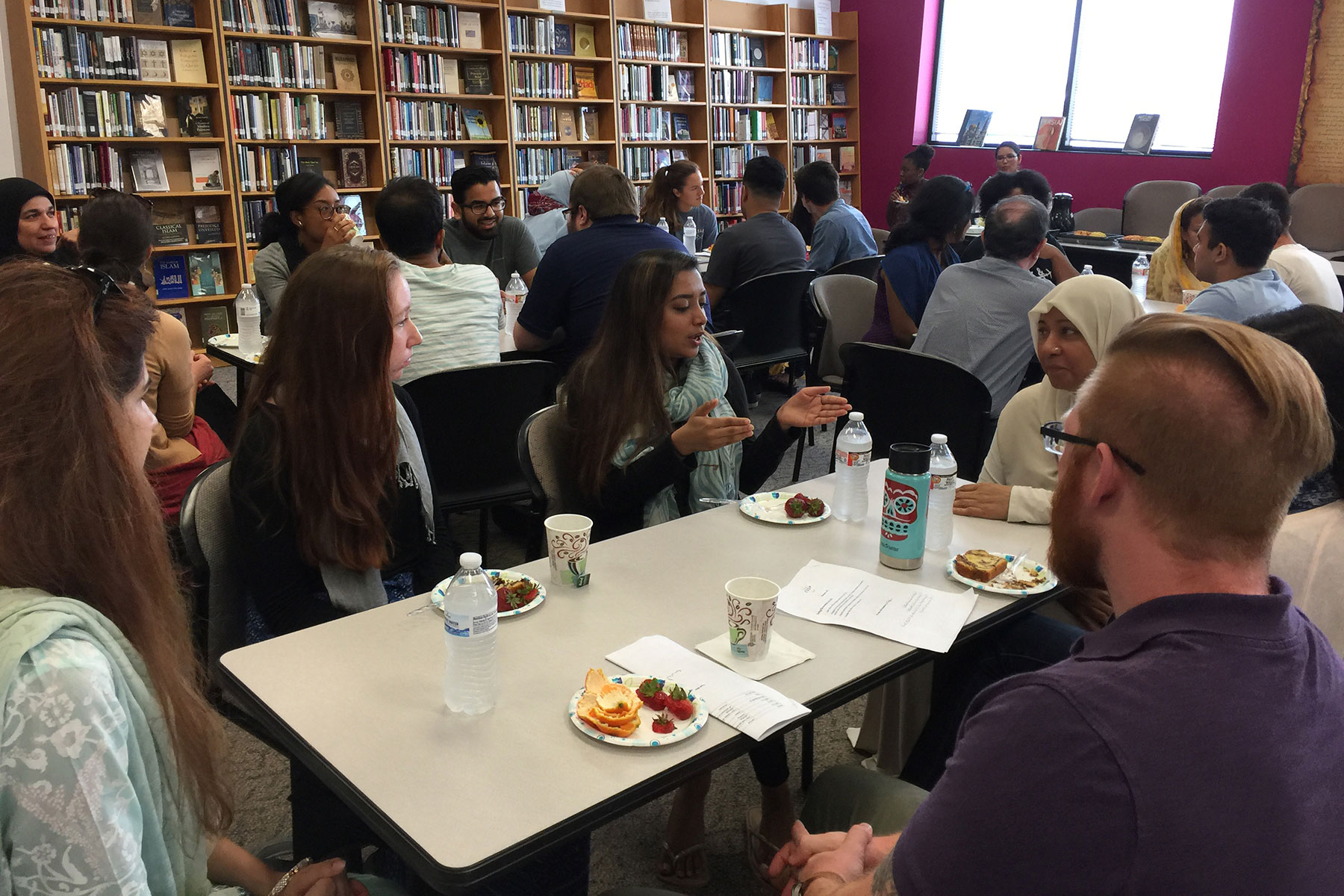 For the fourth summer now, students from the South Asia Flagship Languages Initiative (SAFLI) program through the University of Wisconsin-Madison visited the Islamic Resource Center for a local cultural immersion experience.
The special initiative of the Boren Awards for International Study offers attendees the opportunity for intensive language study of Hindi and Urdu and for cultural immersion by participating in domestic and overseas language programs. SAFLI students participated in a full-time domestic summer program offered at UW-Madison through South Asia Summer Language Institute.
The students that participate in the program come from universities all over the country, specifically for this intensive summer program.
The University of Wisconsin-Madison has been ranked second in the nation, and first among public universities for innovative foreign language learning in 2018. Language and cultural excursions in the local community prepare students to become strong leaders in the communities they enter.
SAFLI students hope to work in various fields once they complete their education and language immersion. Some plan for work in international business, while others hope to work in NGO's and yet others will apply for government jobs.
During their cultural immersion experience, students traveled to the Islamic Resource Center and engaged with a group of local Hindi and Urdu speakers in hopes to build confidence and prepare for their overseas language immersion. They also ate local Pakistani and Indian cuisine catered by the family-owned halal restaurant, Anmol.
Students from the program will travel abroad to Jaipur, India and Lucknow, India for a full time fall semester of language and cultural studies. In addition to full-time language courses, students will have language conversation tables, homestays and excursions to help ensure that language goals are being met.
Of their Milwaukee experience, students said, "the trip to the Muslim Women's Center was very interesting and very good for my language skills because I was able to speak entirely in Hindi or Urdu."
Another student said their visit was "extremely beneficial from a confidence building perspective. The wealth of unfamiliar, native speakers helped me realize that I can function in a new environment with my recently acquired aid."