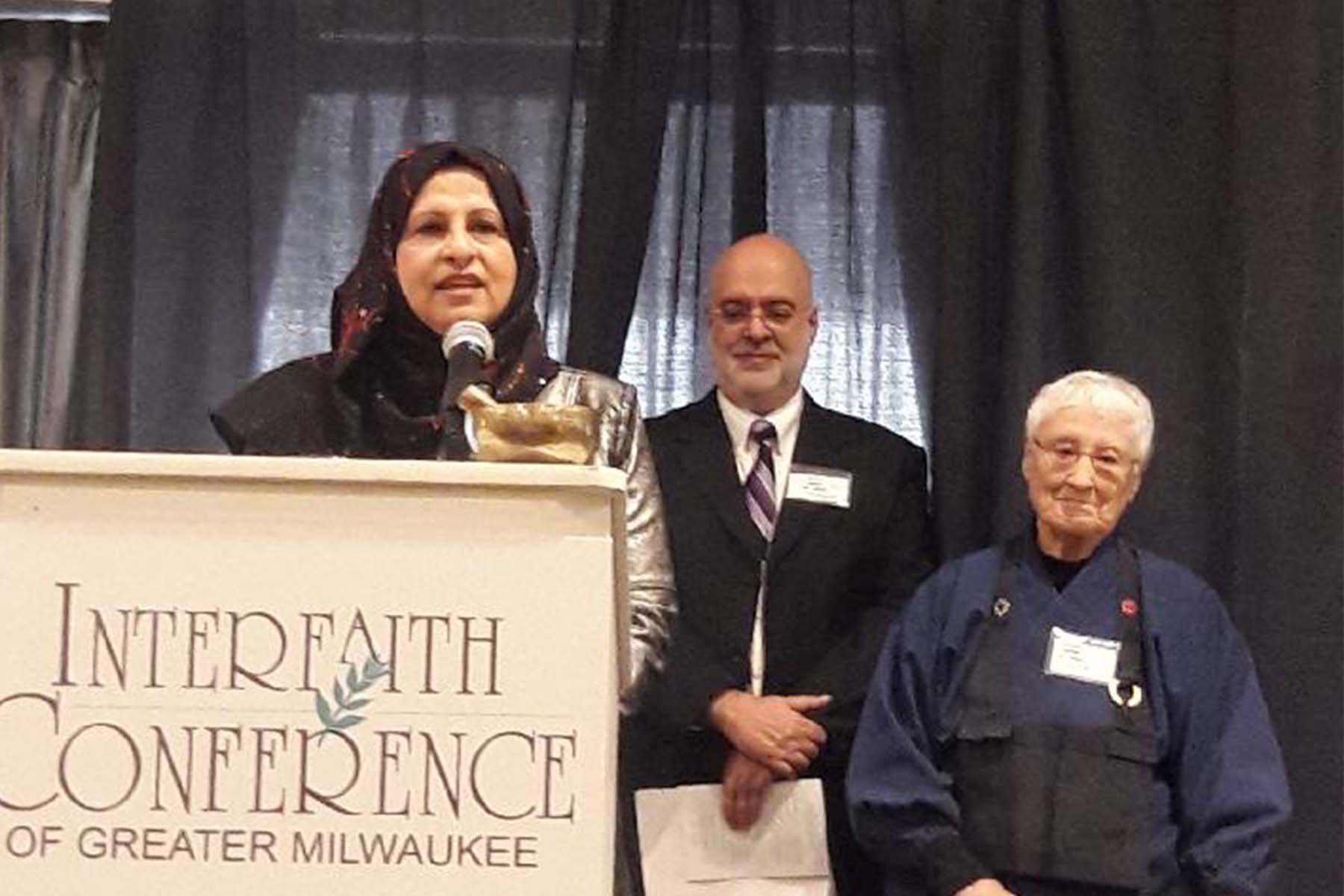 Janan Najeeb, a founder and president of the Milwaukee Muslim Women's Coalition and publisher of the Wisconsin Muslim Journal, was awarded the Frank Zeidler Award on Thursday, December 5th during the 49th annual Interfaith Conference of Greater Milwaukee Luncheon.  Frank Zeidler was a former Milwaukee Mayor, known for his commitment to social justice issues.
The Interfaith Conference noted that "Janan has been one of the best known and most active advocates for interreligious understanding, tolerance, and friendship in Southeast Wisconsin."  Janan also chairs the Committee for Interfaith Understanding, one of the main committees of the Interfaith Conference.
The luncheon, titled Going Beyond Coexist, drew a sold out crowd of more than 350 people to the Italian Community Center.  The Interfaith Conference consists of judicatories representing twenty major faith groups in the area.
During her remarks, Janan noted that her involvement in interfaith work for the past 28 years was because she believed it to be a path for social justice work. She said, "I believe that people who truly lived their faith could come together to be advocates for the voiceless, the homeless, the children who cry out in hunger, the incarcerated in solitary, the immigrants who yearn for freedom and safety, those who are victims of xenophobia, Islamophobia and anti-Semitism, and those who yearn for basic human rights."