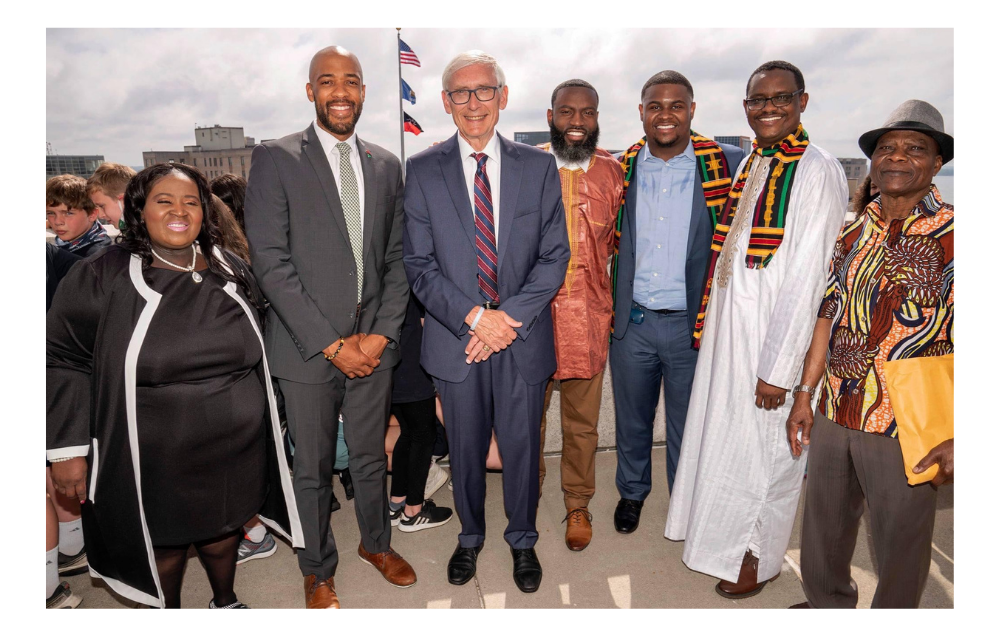 Wisconsin's Lt. Gov. Mandela Barnes and Gov. Tony Evers join in Juneteenth celebrations. Photo – Office of the Governor.
America marked its first official celebration of Juneteenth last Saturday, commemorating the end of slavery in the nation on June 19, 1865.
President Joe Biden signed the Juneteenth National Independence Day Act on Thursday, June 17, making it the 12th federal holiday for all federal employees. (Milwaukee County made Juneteenth an official holiday a year earlier, in 2020.)
Milwaukee and Madison have held Juneteenth parades and festivals for many years. The Milwaukee celebration, one of the oldest in the country, began in 1971. This year marked its 50th anniversary.
At the White House signing ceremony, President Biden said it was not enough to commemorate the holiday, but that it should be used as a day of reflection and action.
Wisconsin Muslim Journal asked three community leaders for their reflections on this auspicious Juneteenth.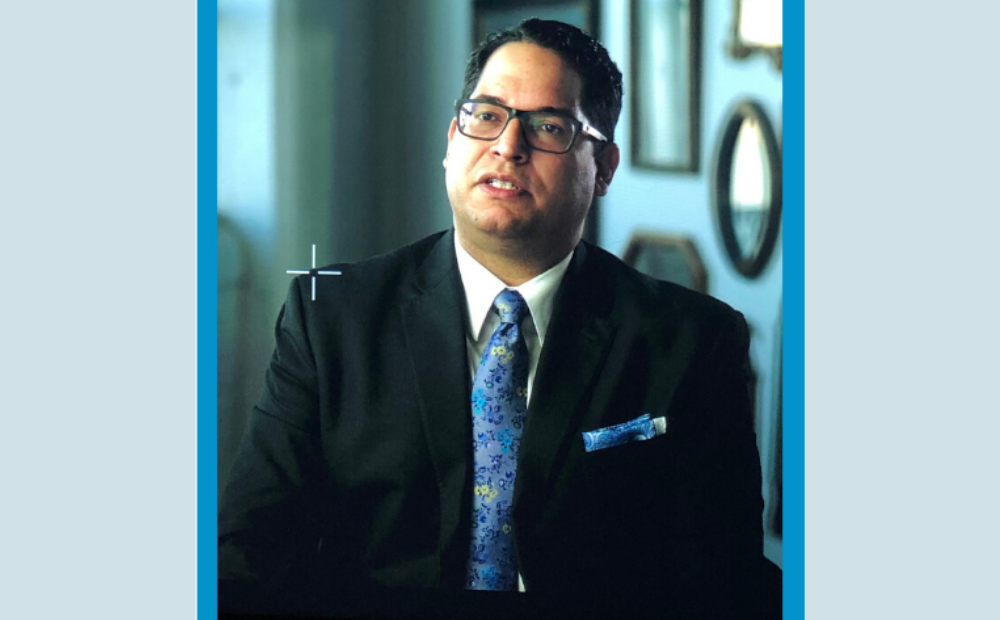 David Muhammad, Milwaukee County Deputy Director of the Department of Health and Human Services.
Juneteenth celebrates the end of slavery in America
President Abraham Lincoln issued the Emancipation Proclamation on January 1, 1863. It declared "that all persons held as slaves" within the rebellious states "are, and henceforward shall be free." However, the Civil War did not end until April 1865 and it was months later before all the slaves knew they were free.
Slaves in Galveston, Texas, were perhaps the last to know. On June 19, 1865, General Grainger delivered the news. This date marks the end of slavery in the United States.
Since then, events such as the Civil Rights Movement of the 1960s and the social justice protests such as Black Lives Matter marches in the past year demonstrate that America is still grappling with slavery's impacts, including racial equality and social justice.
"We are still not free."
"I would hope the broader community sees the value in Juneteenth," said David Muhammad, a Madison native who is now a leading public servant in Greater Milwaukee. "It is important that it is taught. We are still not free. There is still much to do on the way to justice and equality."
Muhammad grapples with a variety of issues in Milwaukee County as deputy director of the Health and Human Services Department. Previously, he worked with the City of Milwaukee as its Community Violence and Prevention Manager, where he helped create the city's  Blueprint for Peace.
Muhammad grew up participating in Juneteenth celebrations in Madison. "It was a big event there and they started doing it because of people from Milwaukee who moved there." He continued celebrating the occasion annually after he relocated to Milwaukee.
When he compares Juneteenth celebrations a decade ago to the experience this year, he describes a huge contrast in the atmosphere. On Juneteenth 2011, "there was a wall of law enforcement, a militarized presence. This year the mood was celebratory, with community members, faith leaders and elected officials participating. Law enforcement was interacting with the neighborhood. District 5 did a complete 180.
"Our Juneteenth is a model Juneteenth for the entire country. It was a celebration of Black love and Black life. That's what Milwaukee needs right now; it's what America needs right now.
"If we can do that for one day in Milwaukee, then a few more days, it can become the culture of Milwaukee."
Much of the celebration took place on Dr. Martin Luther King, Jr., Drive, where Islam started in Milwaukee, Muhammad noted. "It is not an accident that one of the oldest Muslim institutions in the country is there," he said referring to the Sultan Muhammad Islamic Center, "keeping the spirit of economic development alive."
"The history of Islam in Milwaukee is on that street where we have the first Muslim parochial school and the first indigenous Black masjid.
"The roots of the Black economy were on that street, where Black Milwaukee was thriving under the star and crescent. It extended the benefits to the entire community."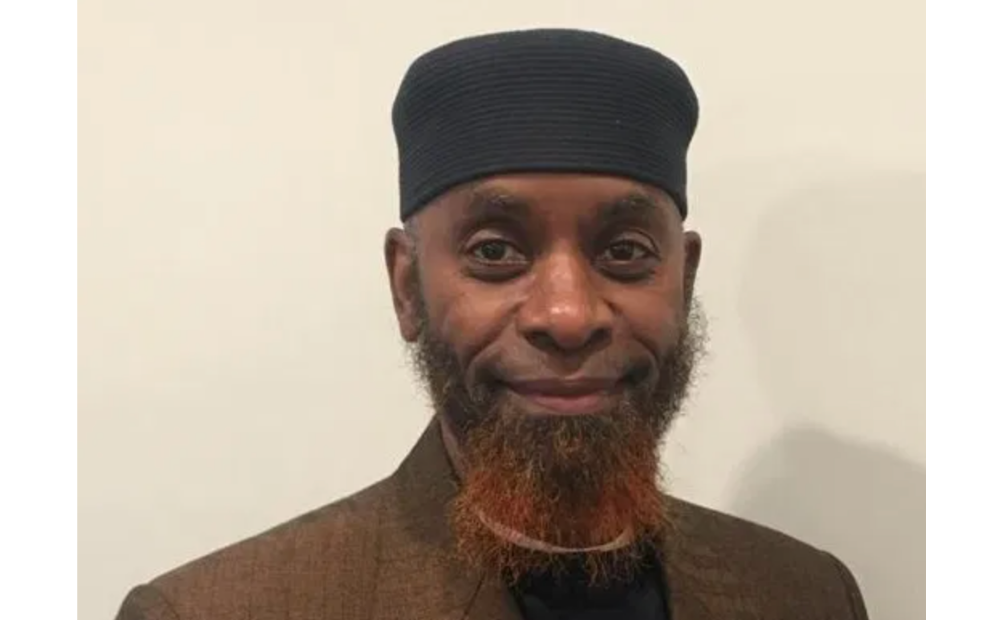 Will Perry, president of the Wisconsin Muslim Civic Alliance.
Reflecting on how far we have come
Wisconsin Muslim Civic Alliance President Will Perry found time to reflect on what Juneteenth represents, he said. He and his wife watched some programs on American history, slavery and oppression. "We thought about where we have been and where we are today," he said.
He listened as the imam talked about Juneteenth during jummah prayer. He exchanged comments with others after the prayer, "some positive and others not so positive about where we are today," he said.
"From the Islamic point of view, we try to follow sound teachings to help not only the oppressed but the oppressors as well. That may mean joining in lawful protests or writing petitions.
"We also see everything as an opportunity for dawah. A lot of slaves were Muslim; Juneteenth is an opportunity to invite people back to Islam."
As in the years before the pandemic, Perry joined others at a table in front of the Fast & Friendly Muslim Grocery Store. "We talked to people about the connections between Islam and the slaves brought to America."
Perry said he is encouraged that Juneteenth is now a national holiday. "When you are sick, first you need a diagnosis. This is a recognition of the slavery and oppression that took place. A lot of people are still benefitting from that and it still has impacts today. There is a lot of work to do.
"As Muslims, we are obligated to be a benefit to society," Perry said. "The celebration is not just for the sake of celebrating, but to change the environment, to have a positive impact.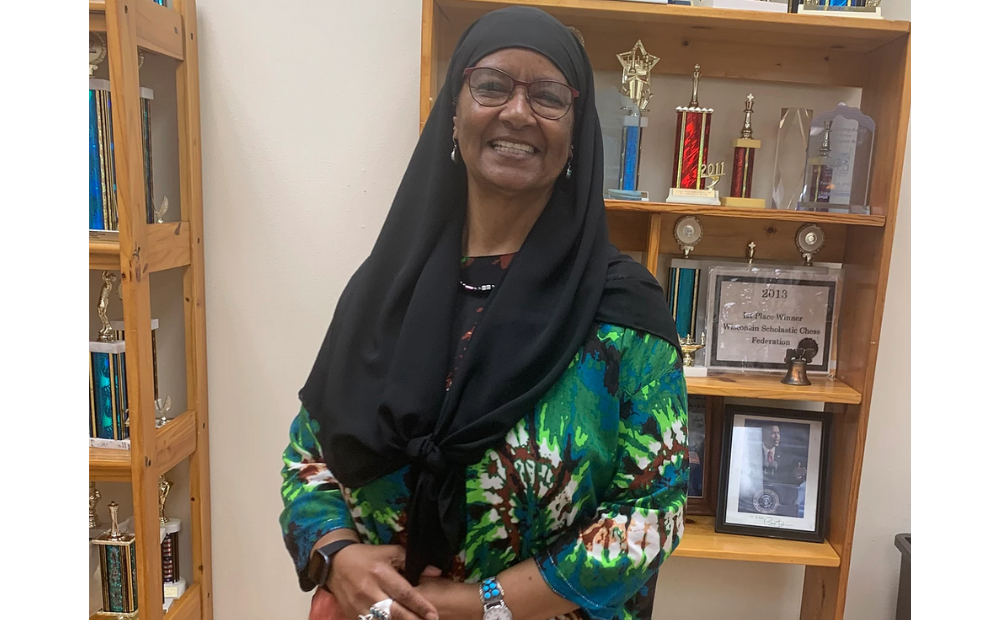 Basimah Abdullah, principal of the Clara Mohammed School.
"We can begin to remove the mental shackles"
Basimah Abdullah, principal of Clara Mohammed School, the first Islamic school in Milwaukee, marked Juneteenth by taking herself out to lunch, reading a book and giving thanks "for the freedom many of my ancestors prayed for. But I also cried for those of us who are still enslaved in our thinking," she said.
"I remember about 10 years ago, my high school students used to walk down to a neighborhood coffee shop to work in their digital cafe. One day they returned to school upset because the shop had gone out of business. Several of the students remarked that we can never have anything good in our neighborhood that lasts.
"Suddenly one of the students said, 'We are a project-based school. Why don't we reopen the coffee shop as a project?'
"I thought it was a great idea, but then several students stated, 'Man, you are trippin'. They ain't gonna let us open no coffee shop.'
"Right then, I knew no matter what, we had to open that coffee shop. And while I didn't have a clue, this was truly a teaching moment. I knew these students were speaking from 'black' and not their age.
"I found a 'How to Open a Coffee Shop' ebook on Google, paid the money and downloaded the book. We each took chapters to study and research what we needed to do. In the 2004-5 school year, we opened Clara's New Bronzeville Cafe.
"I did it and I told the children why I took it on as a project. As a people, we still believe we can only make it if 'the white man' allows it. That thinking keeps us from realizing who we are—descendants of Adam (as).
"G-d, even in the Bible stated that He made human beings good. But, we do not truly study and know the Word of G_d, so we accept what the environment teaches us, and that is we are not good. My students were proud of their accomplishment, but more than that, the Caucasian customers always complimented the students on the food, and how well the students kept the cafe. Even the health inspector would eat at our shop.
"We have a great deal of work to do. However, I believe with this holiday, we can begin to remove the mental shackles that keep us on the lower rung of society."
Abdullah said the national recognition of Juneteenth "is finally an acknowledgment from the government of its role in perpetuating this horrible time in the history of America. Teaching the truth completely helps everyone heal," she said.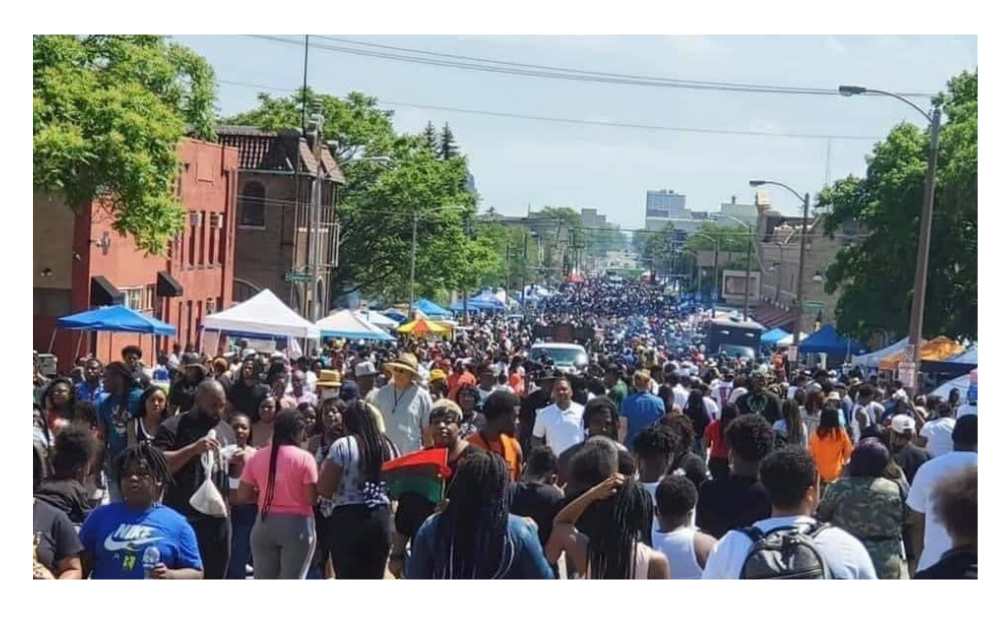 Juneteenth 2021 celebration in Milwaukee Photo – Vogue Dream Productions