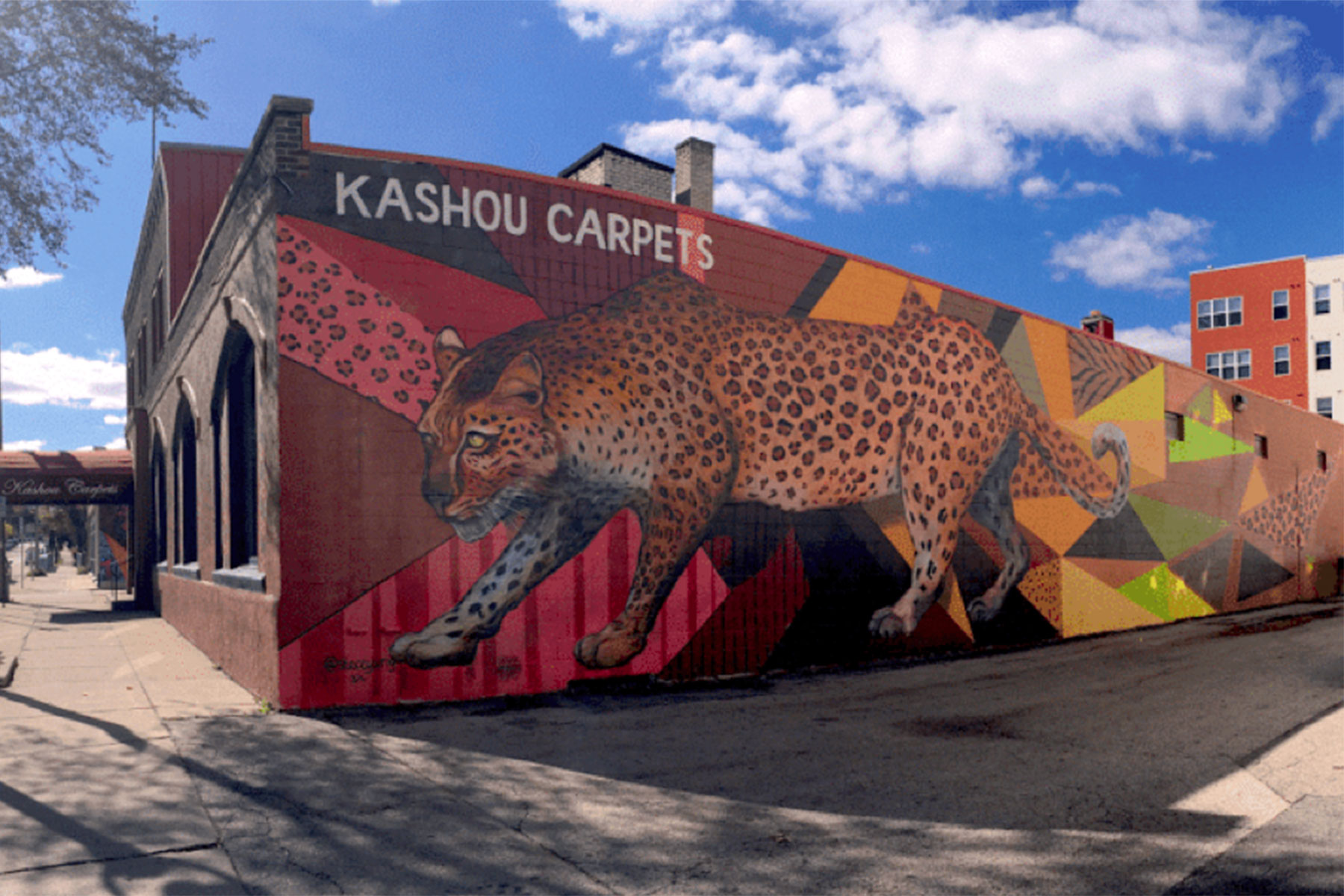 After 108 years in Milwaukee, Bob Kashou, owner of Kashou Carpets, one of the oldest carpet stores in the country, announced the beloved East Side store will be liquidating its inventory and closing its doors by the end of 2018.
Kashou has been tracking the changes in the retail environment and decided to take the opportunity to transition the business. Kashou Carpets will begin the transition on August 23, 2018 when customers are notified. The store will be closed on August 31 and September 1 to prepare. On September 3, everything in the store will be on sale in order to liquidate all merchandise. December 1, 2018 will be the last day individuals can purchase a rug or carpeting from Kashou Carpets.
"People spoke of the Kashou name in the same way they referenced a carpet brand, yet we never produced our own line. I was always proud to hear when someone would mention that their home had a Kashou Carpet," said Bob Kashou. "In the early years, the Pfister Hotel had one of our Persian rugs in each of its rooms. Thousands of individuals – along with many designers – came to us because of our high-quality carpeting and fine rugs."
Interesting Facts:
Kashou Carpets has installed over 5 million yards in the Milwaukee area in addition to selling tens of thousands of rugs.
George Kashou sold oriental rugs to the beer barons and industrialists of the day in Milwaukee.
In 1951 George Kashou invented an automatic onsite rug cleaning machine which greatly sped up the process. Nearly 500 rugs per week were cleaned using this innovative machine.
Early wool carpeting was manufactured in 27 inch wide strips. Craftsmen would hand sew the strips together during installation.
In the early to mid 1900's, each room in the Pfister Hotel was outfitted with a Persian rug from Kashou Carpets.
"Just like my grandfather, father, and cousin, I have been honored and proud to work at this store and provide a quality product to our community," said Kashou.
Kashou is looking at pursuing other opportunities in the area after the store closes.
George Kashou, Robert Kashou's grandfather, had the courage and opportunity to immigrate to the United States from Palestine in the early 1900's to pursue a dream that provided for three generations. He established Kashou Carpets in Milwaukee in 1910 and became a successful entrepreneur selling Persian rugs. His cousin, Charles Kashou, joined him in the business in 1935. In 1956 until 1997, Salem Kashou, and Charles's son, Sam Kashou, operated the store. Robert took over the business in 1997.
"It is difficult to say goodbye, but I'm going to focus this time on giving thanks to my grandfather who came to this country with a hope, a dream, and made a life-supporting business not just for himself, but for three generations of our family and our exceptional employees," added Kashou.