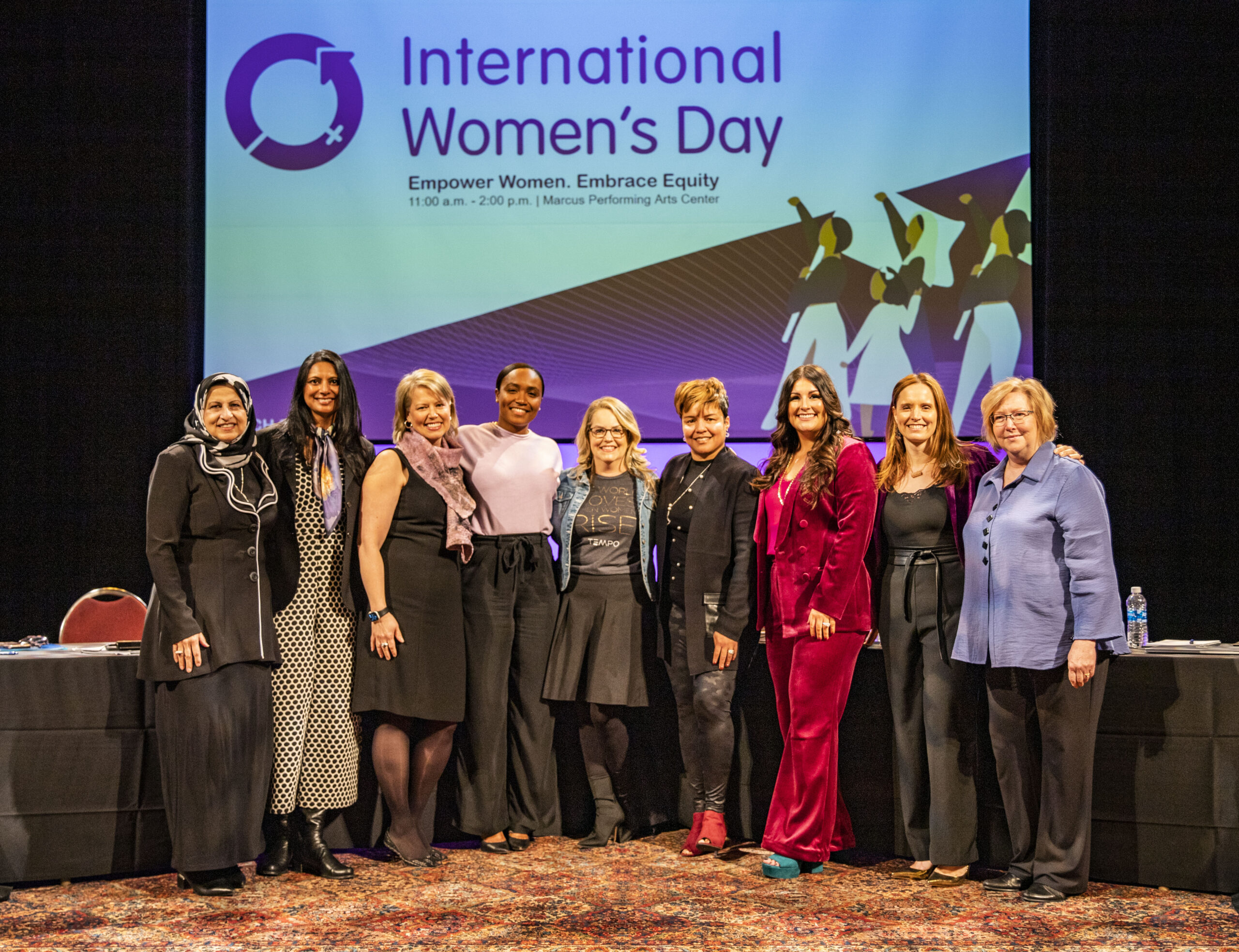 Photo by Michaela Beal
International Women's Day featured guests, from left to right, Janan Najeeb, Milwaukee Women's Coalition, Monica Shah-Davidson, Milwaukee Women's Fund, April Dunn, Milwaukee Women, Inc., Lauren Feaster, Professional Dimensions, Jennifer Dirks, Tempo, Tammy Belton-Davis, Athena Communications LLC, Francesca Mayca Wegner, Hispanic Professionals of Greater Milwaukee (HPGM), Katie Dillow, Marcus Performing Arts Center, Peggy Creer, League of Women Voters
On Wednesday, March 8, the Marcus Performing Arts Center hosted an event with community leaders from Milwaukee's notable women's organizations to celebrate International Women's Day.
Milwaukee Mayor Cavalier Johnson marked the occasion by reading a proclamation honoring the holiday, adding in his remarks that the "fight for women's rights shouldn't be confined to one single day." 
The focal point of the luncheon was a panel discussion, moderated by Professional Dimensions' CEO Lauren Feaster, with leaders from diverse Milwaukee women's organizations. The panel included Tammy Belton-Davis (Athena Communications LLC), Francesca Mayca Wegner (HPGM), Peggy Creer (League of Women Voters), April Dunn (Milwaukee Women, Inc.), Jennifer Dirks (Tempo), Monica Shah-Davidson (Milwaukee Women's Fund) and Janan Najeeb (Milwaukee Muslim Women's Coalition).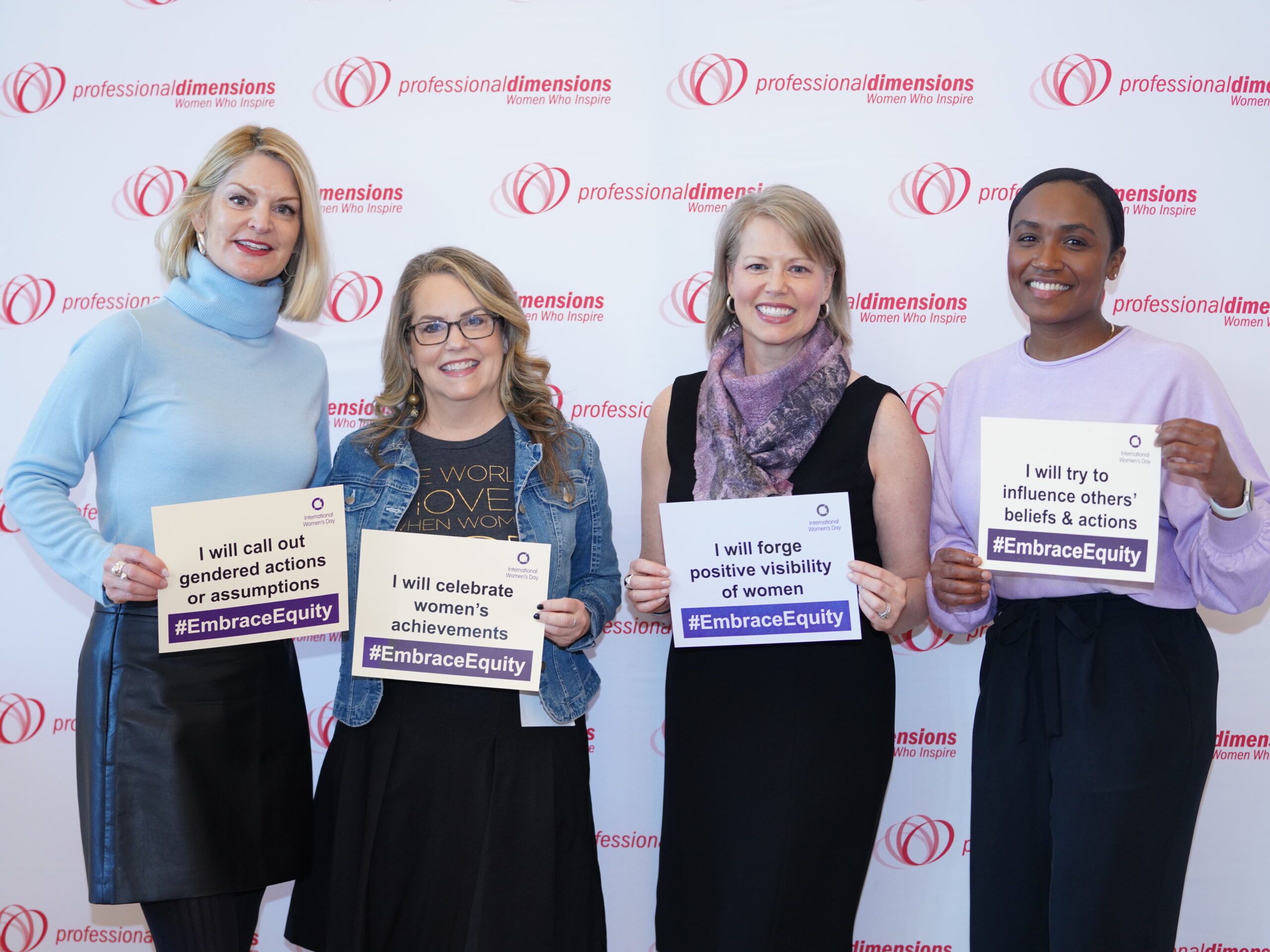 Photo by Terrance Sims/Sims Strong Studios
International Women's Day has its roots in early 20th century American progressive political groups and was adopted by several European nations before World War I at the recommendation of the 1910 International Conference of Working Women. 
Najeeb commented that although International Women's Day is sponsored by the United Nations, it remains relatively unfamiliar in the United States. She became aware of the holiday decades ago when her husband managed a clinic with a multicultural clientele. She recalled that the husbands of patients from various countries brought flowers and chocolates to the clinic to celebrate the day. 
International Women's Day "is an opportunity to highlight issues women may be having, to raise awareness and understanding," Najeeb said. The status of women in other countries "affects all of us."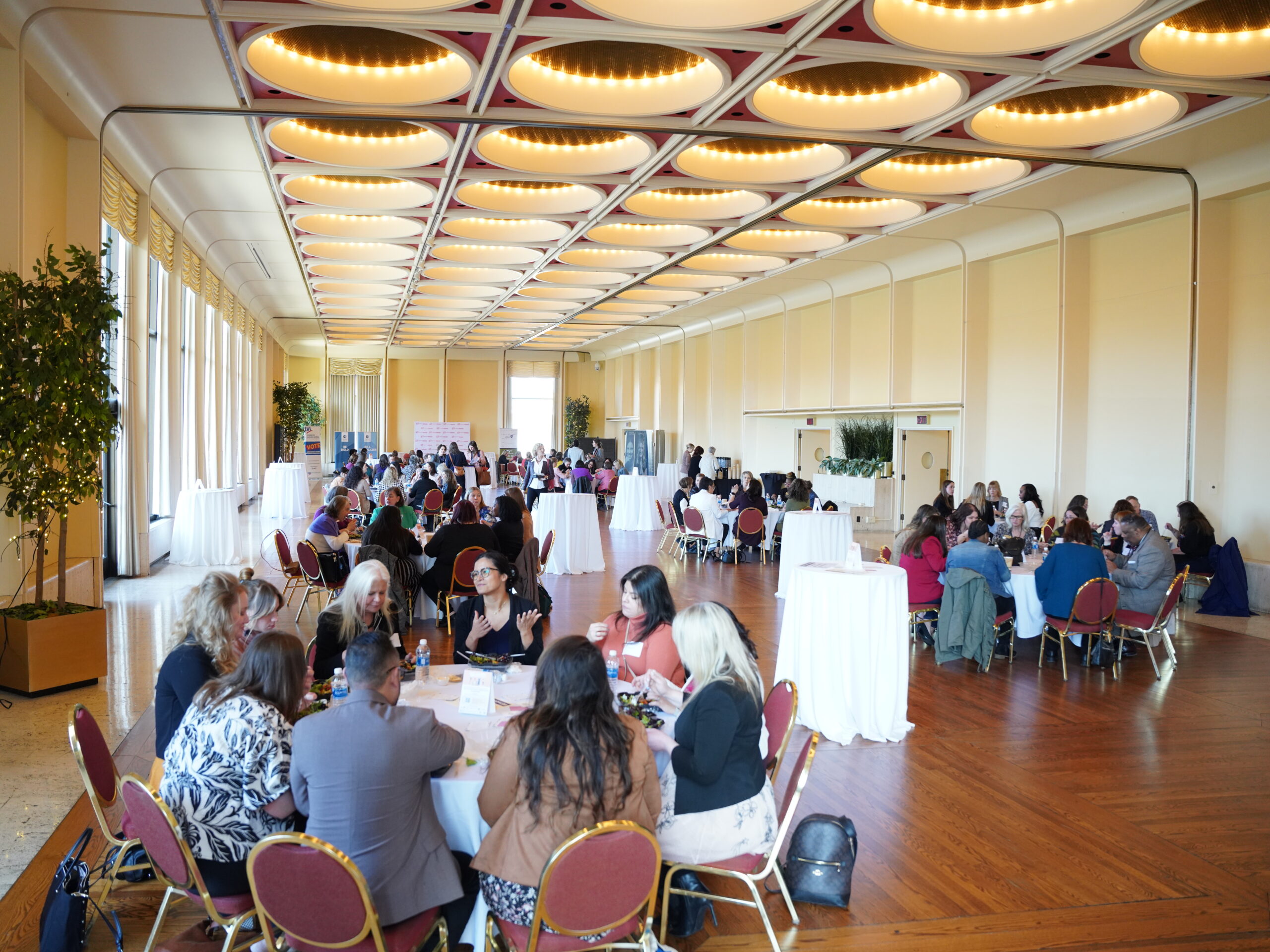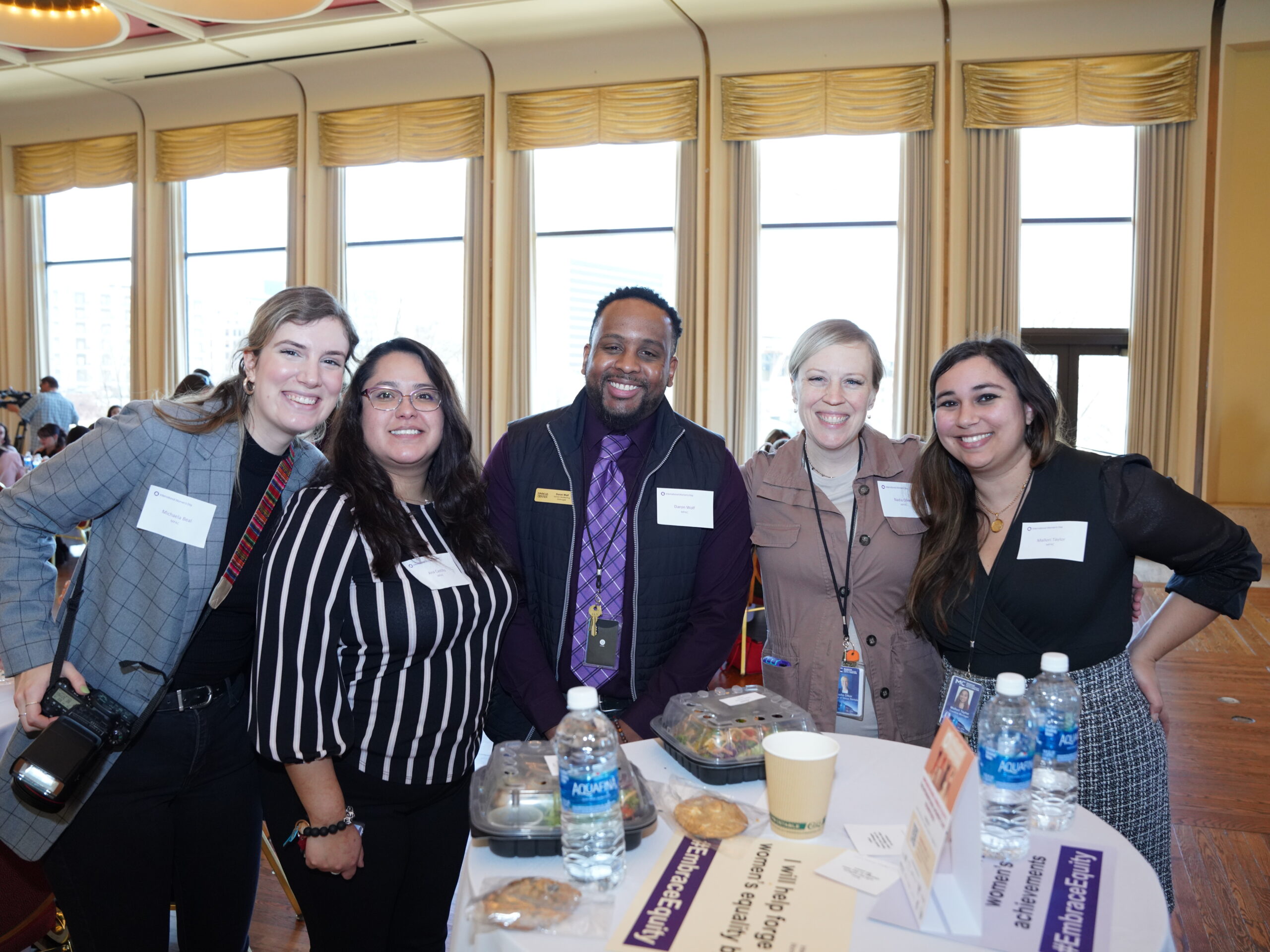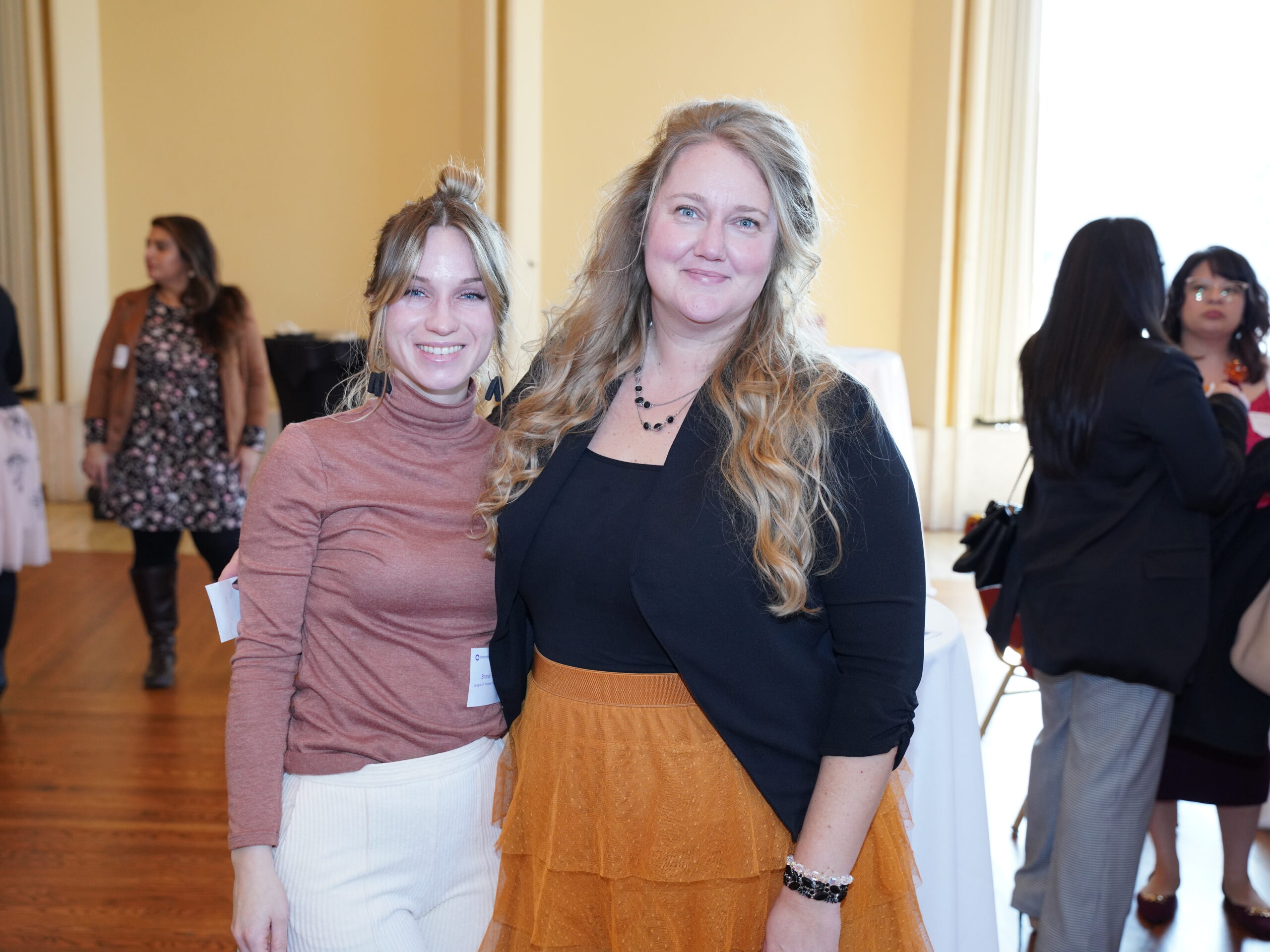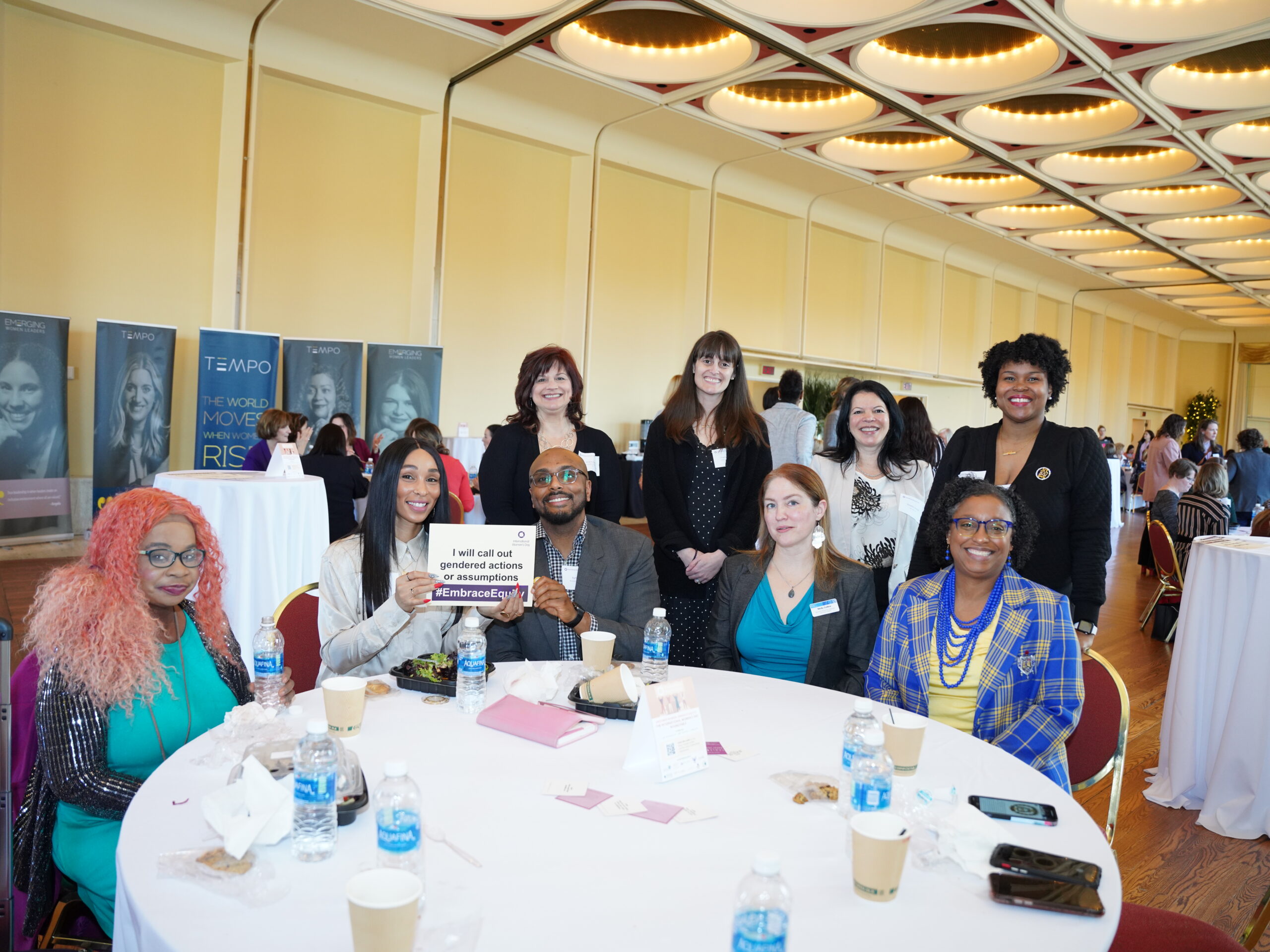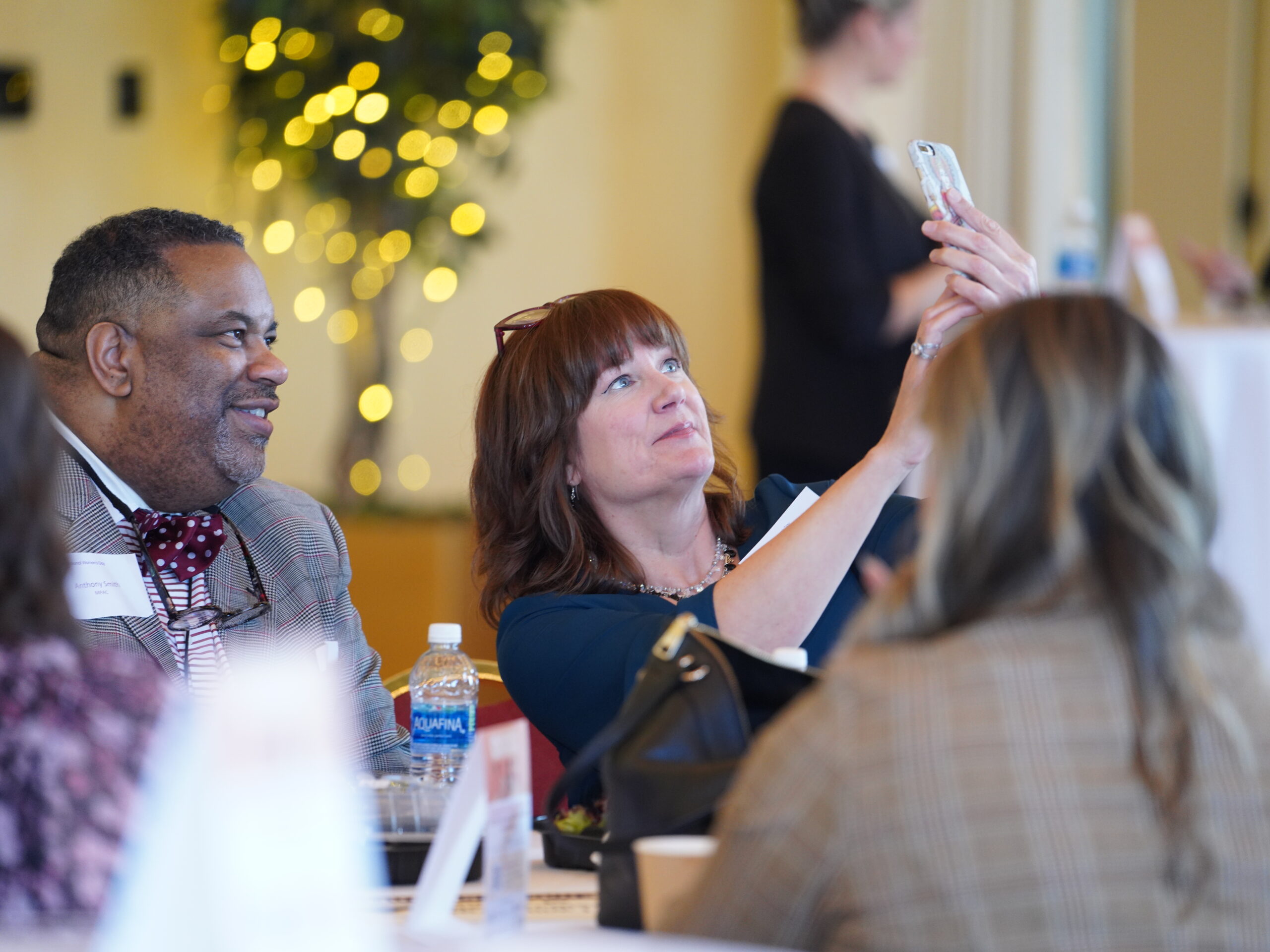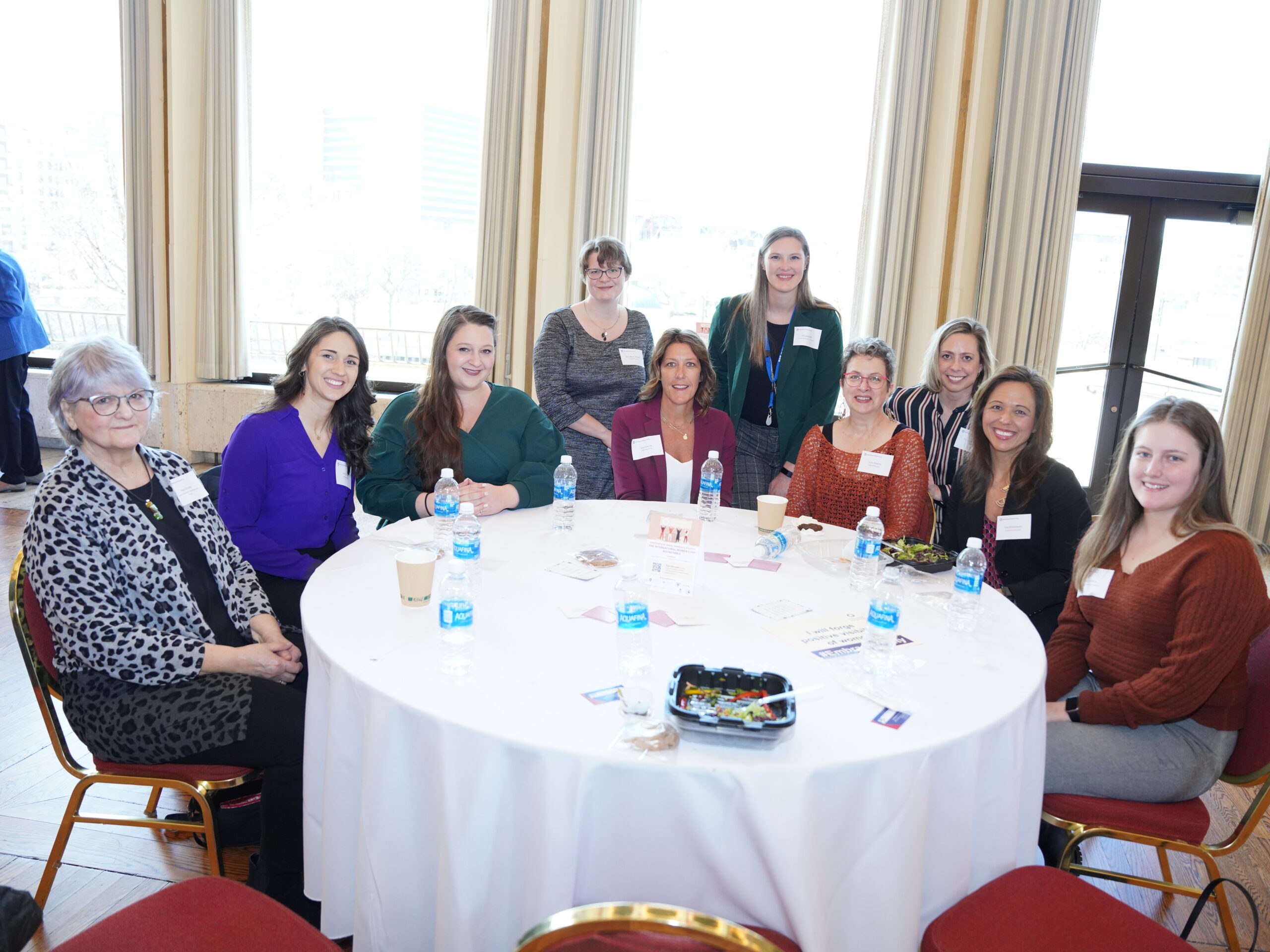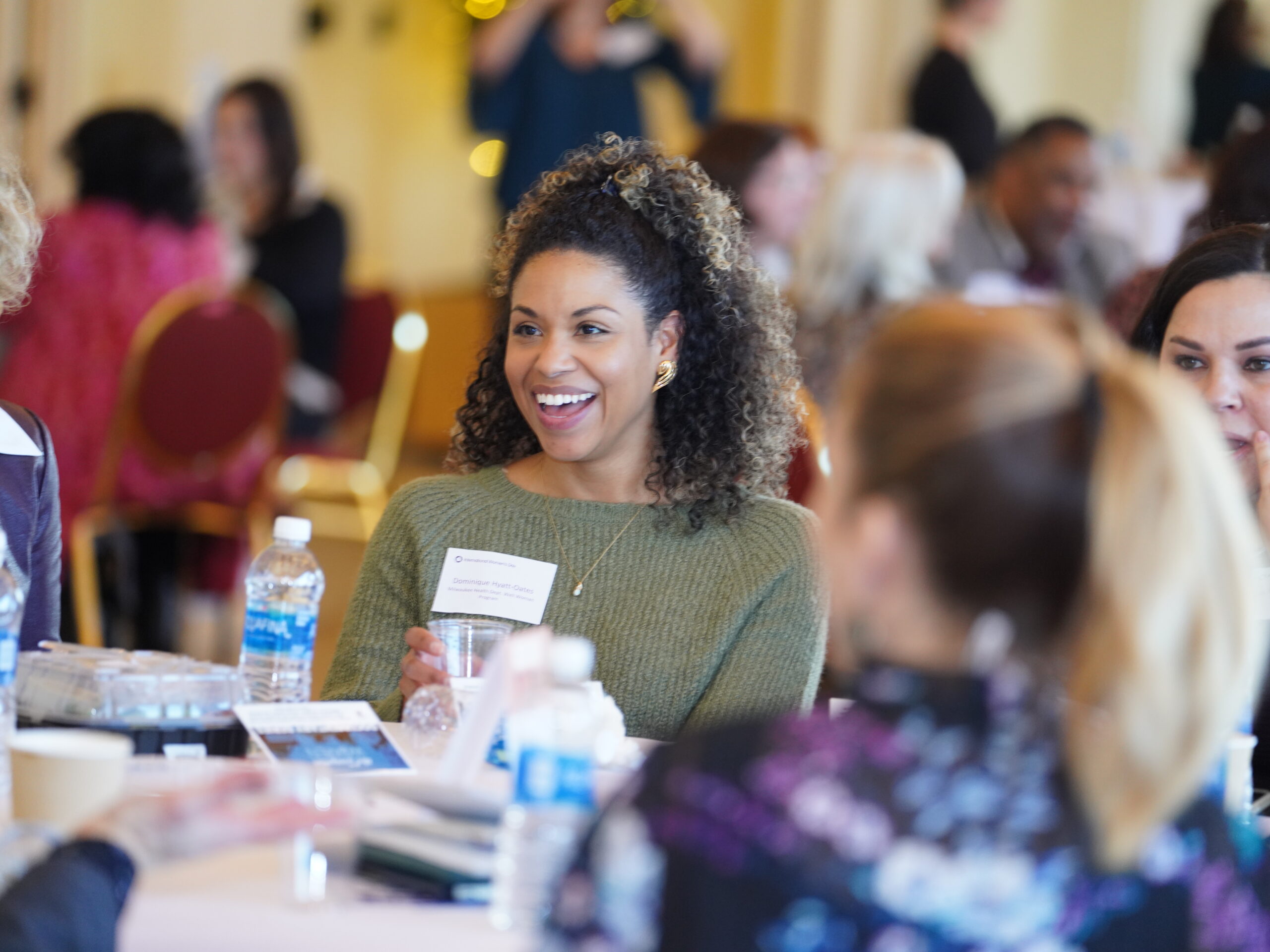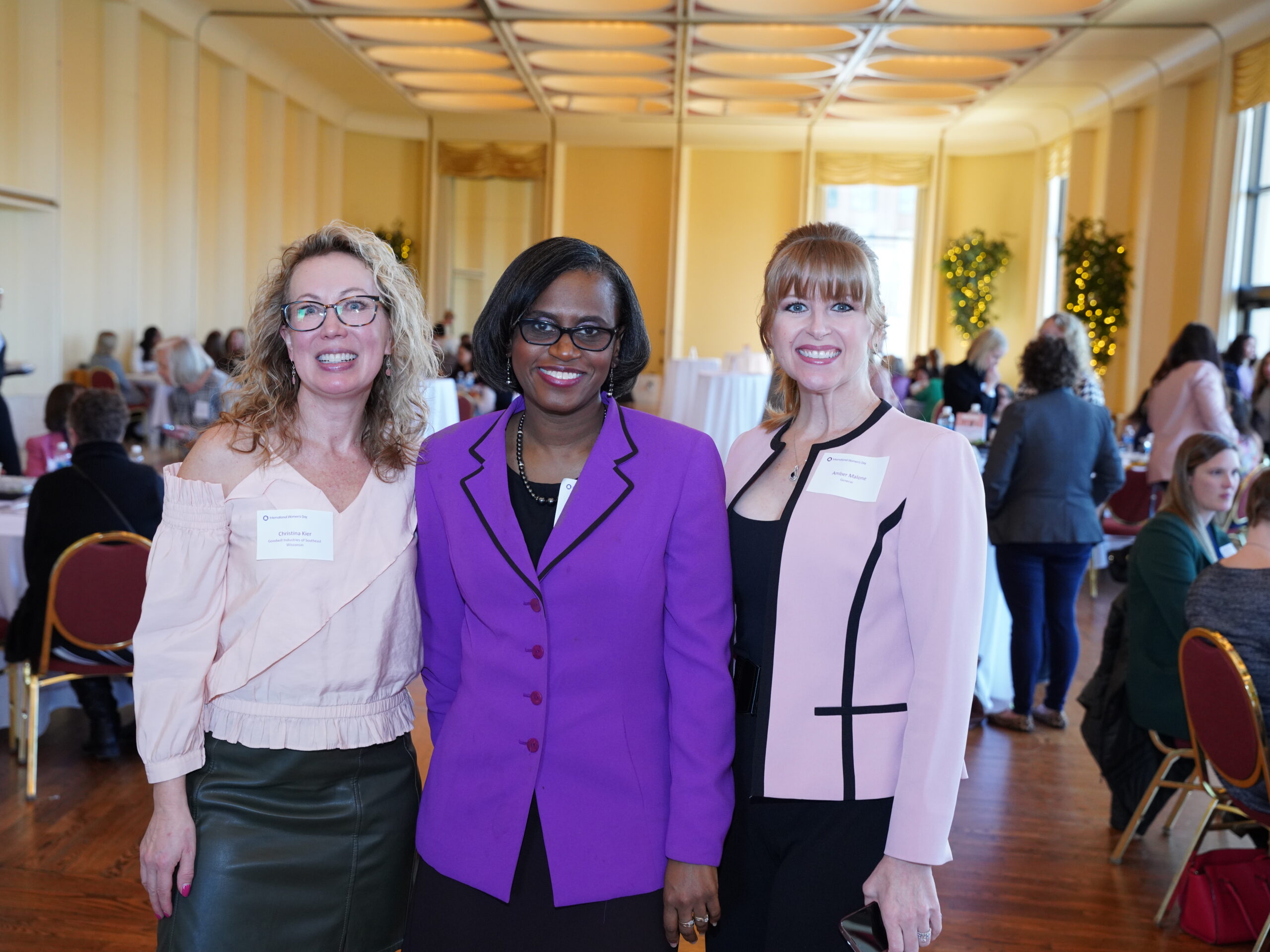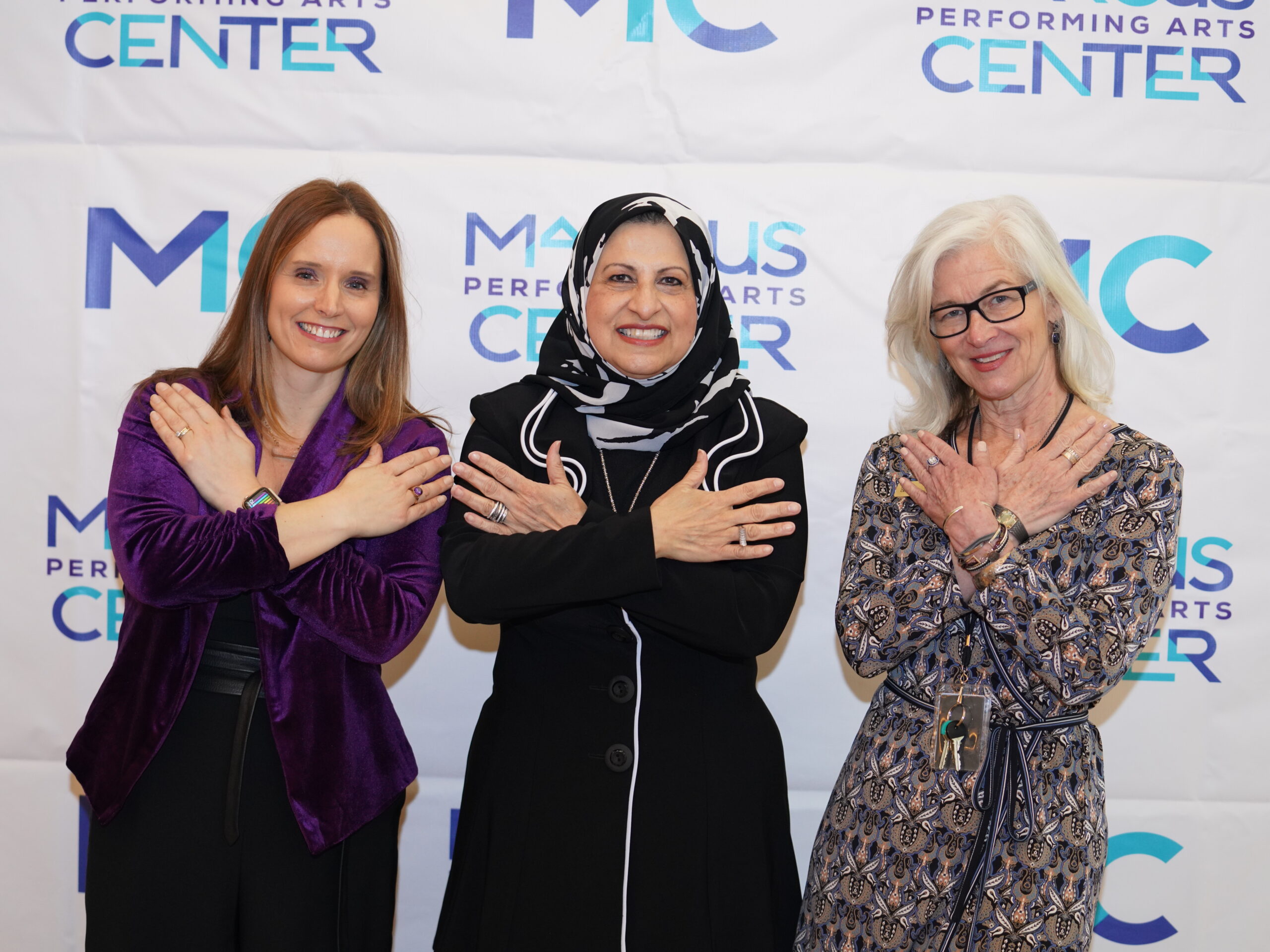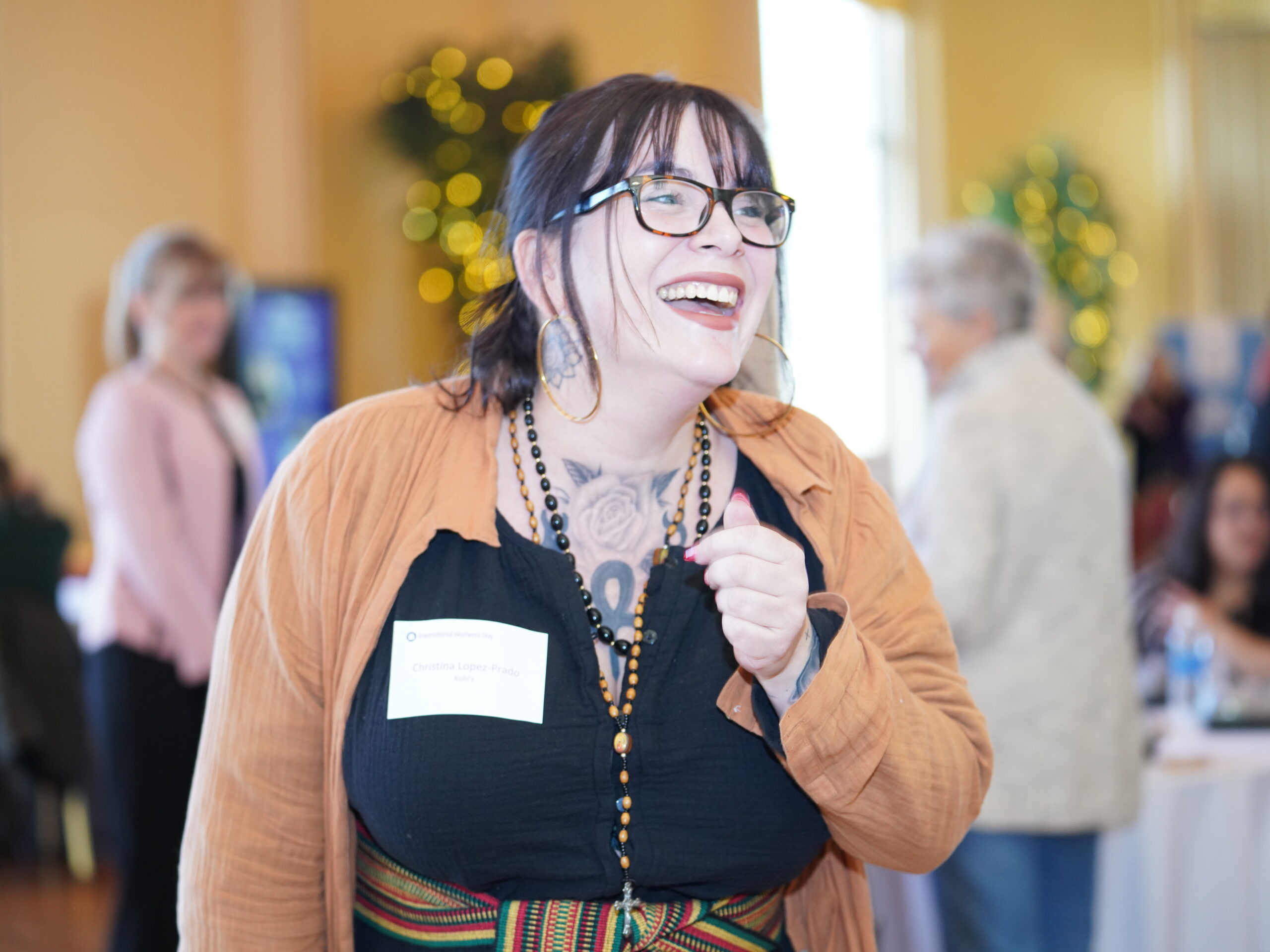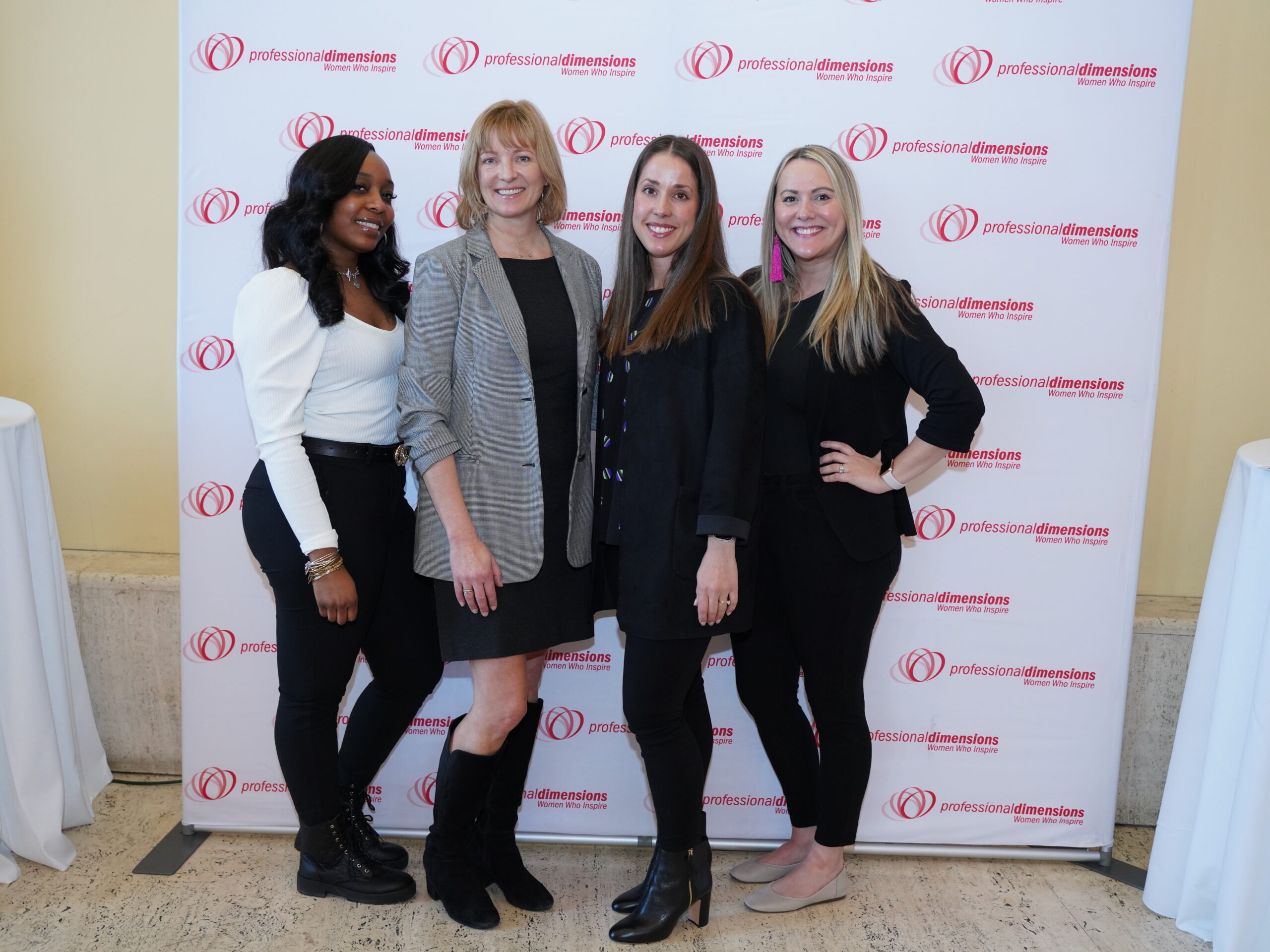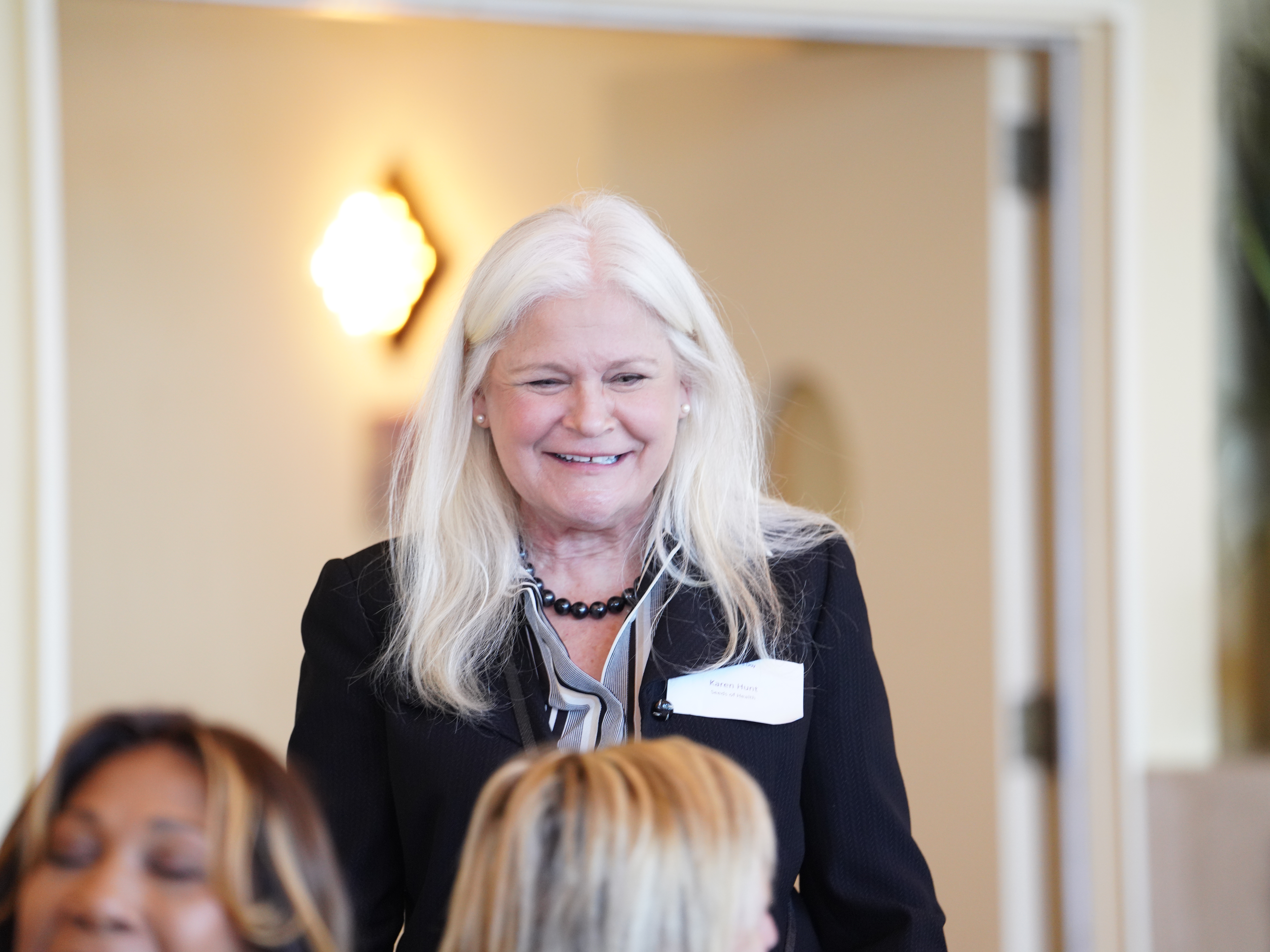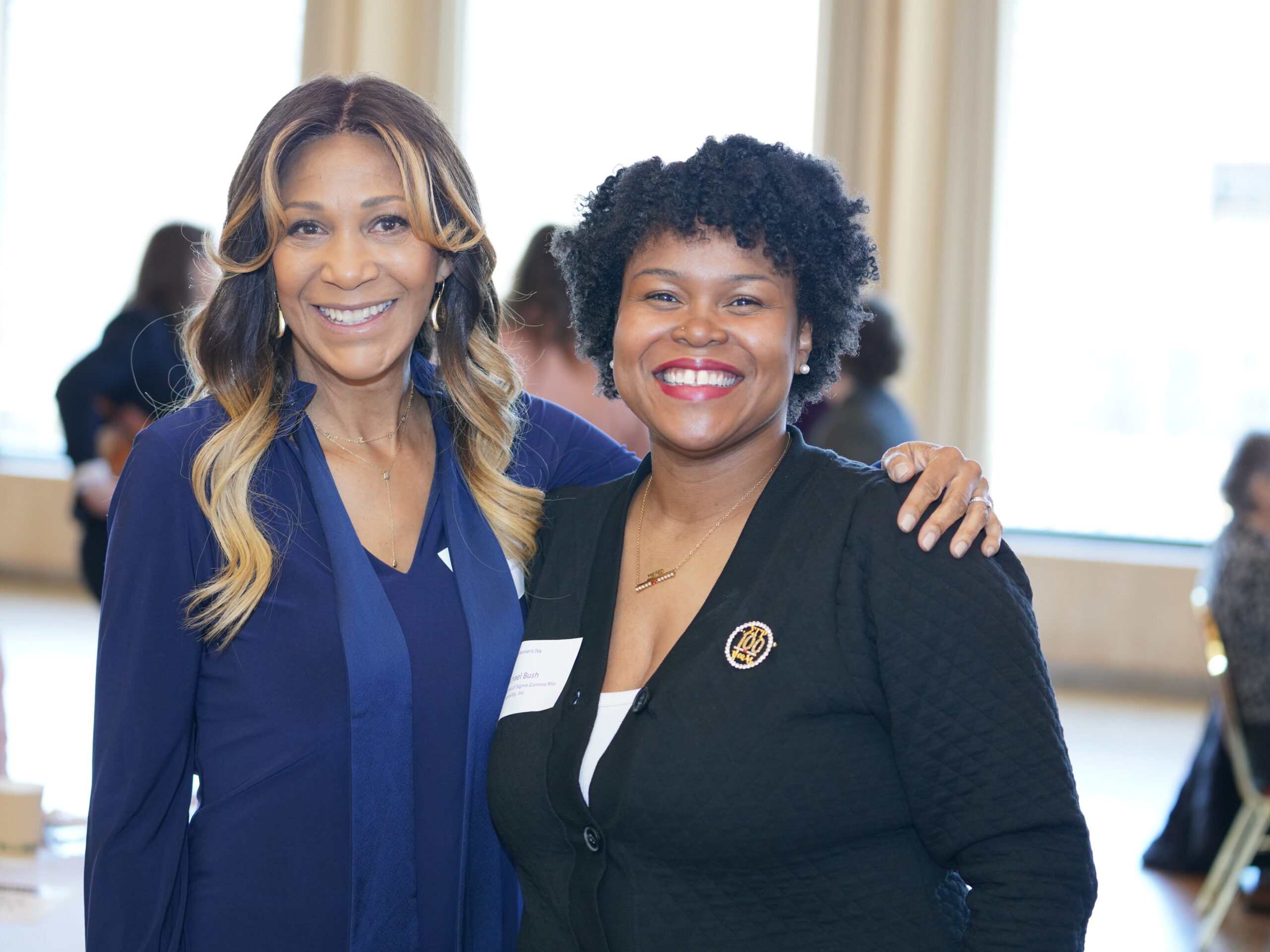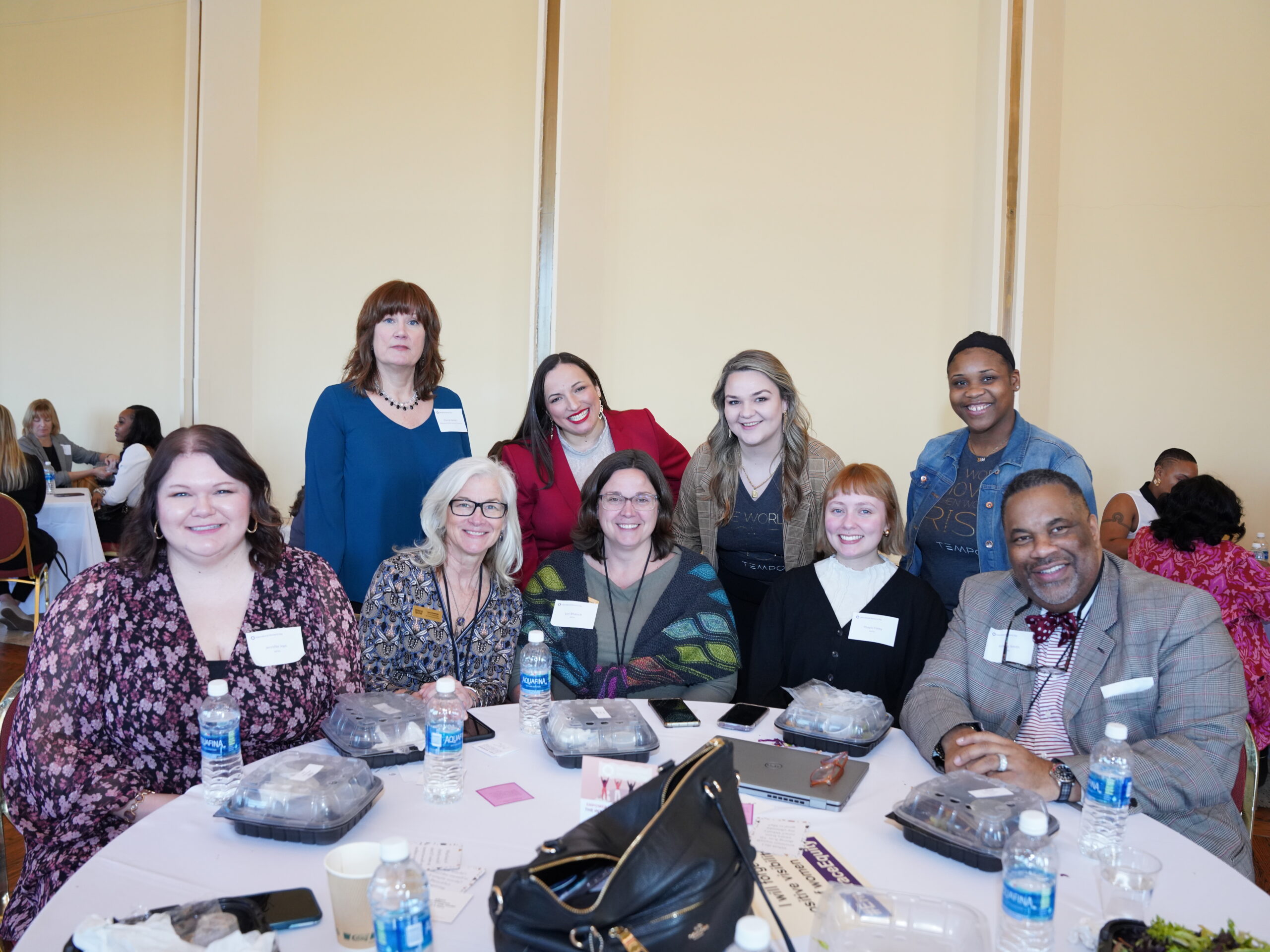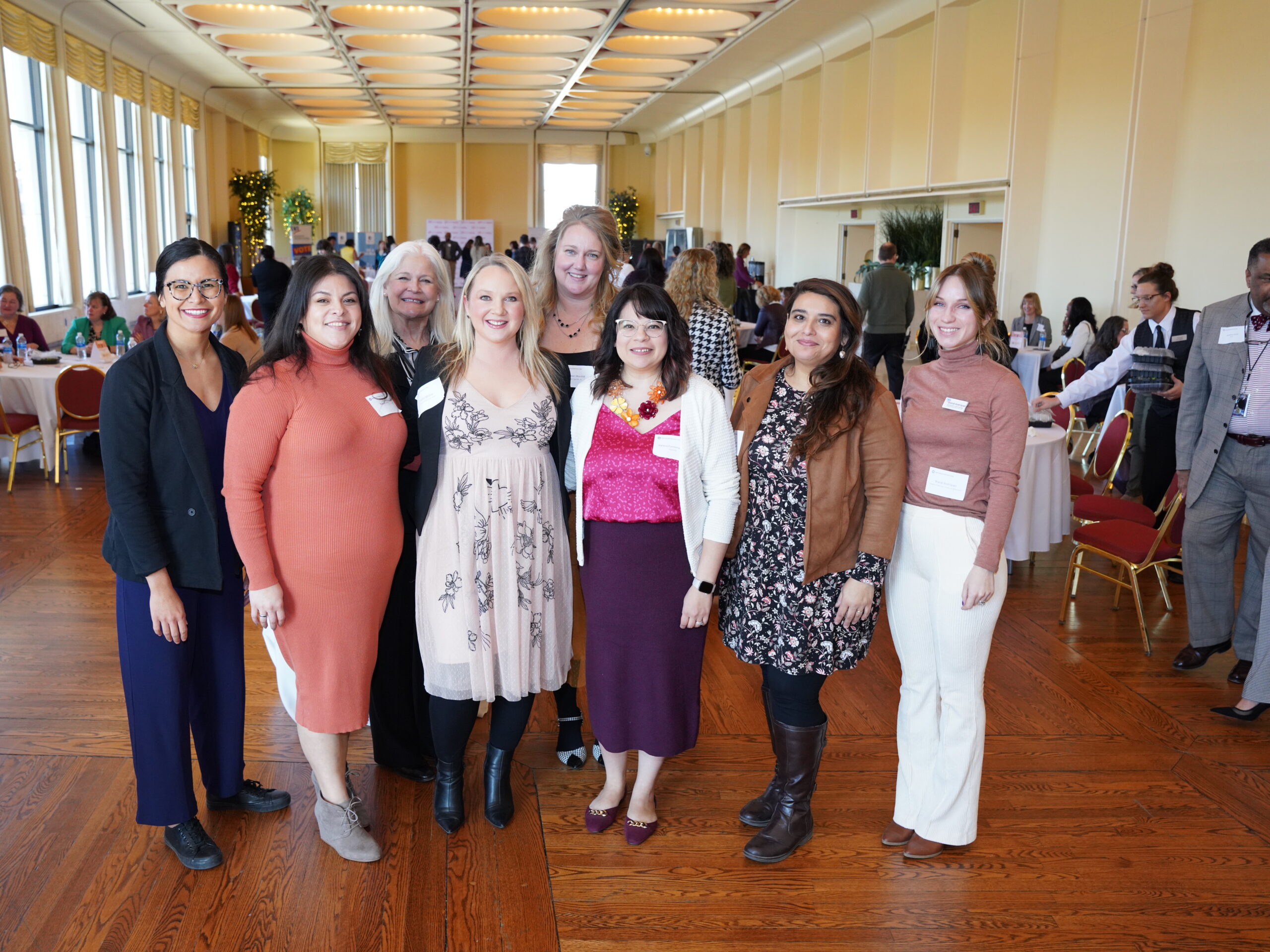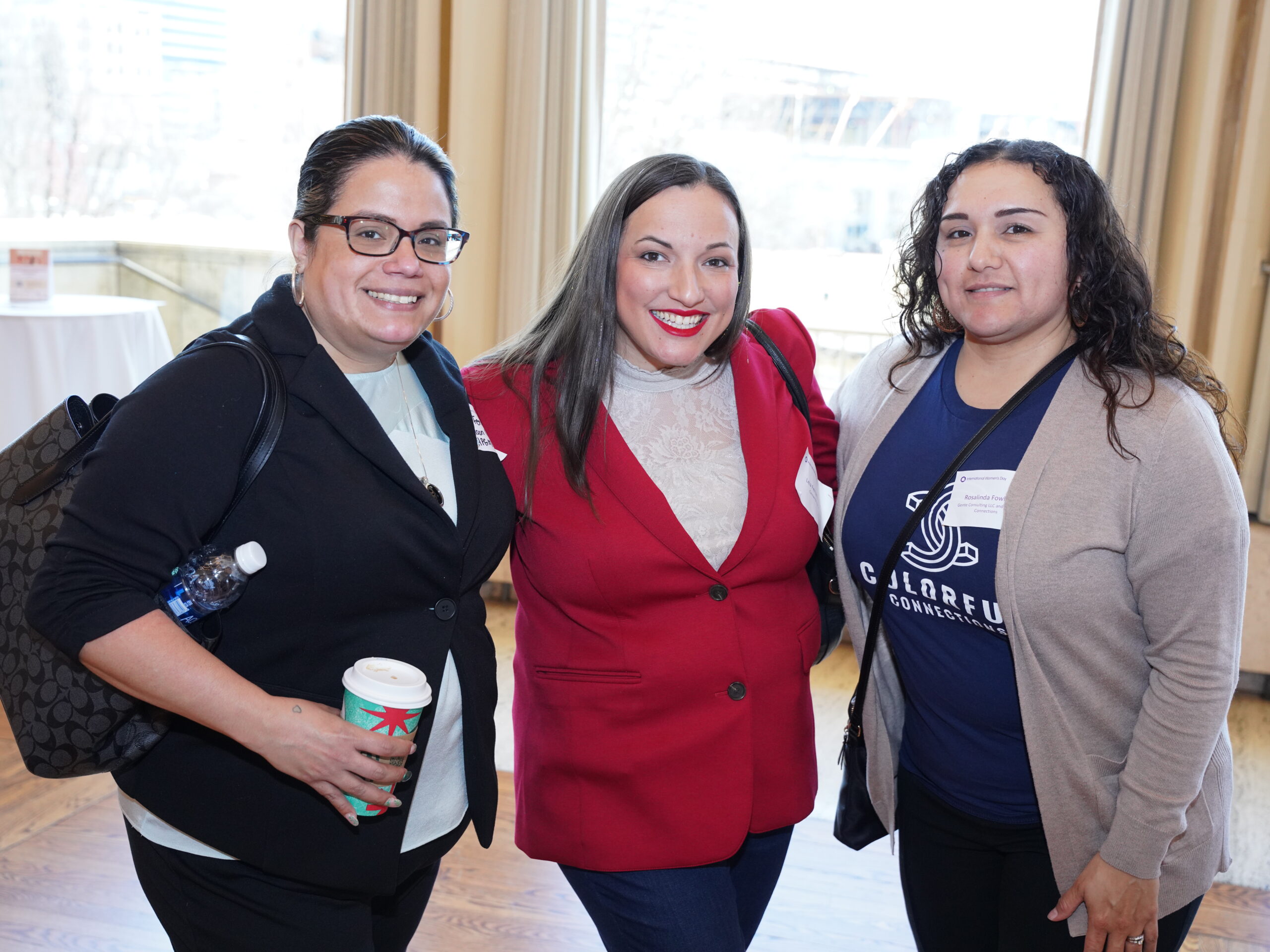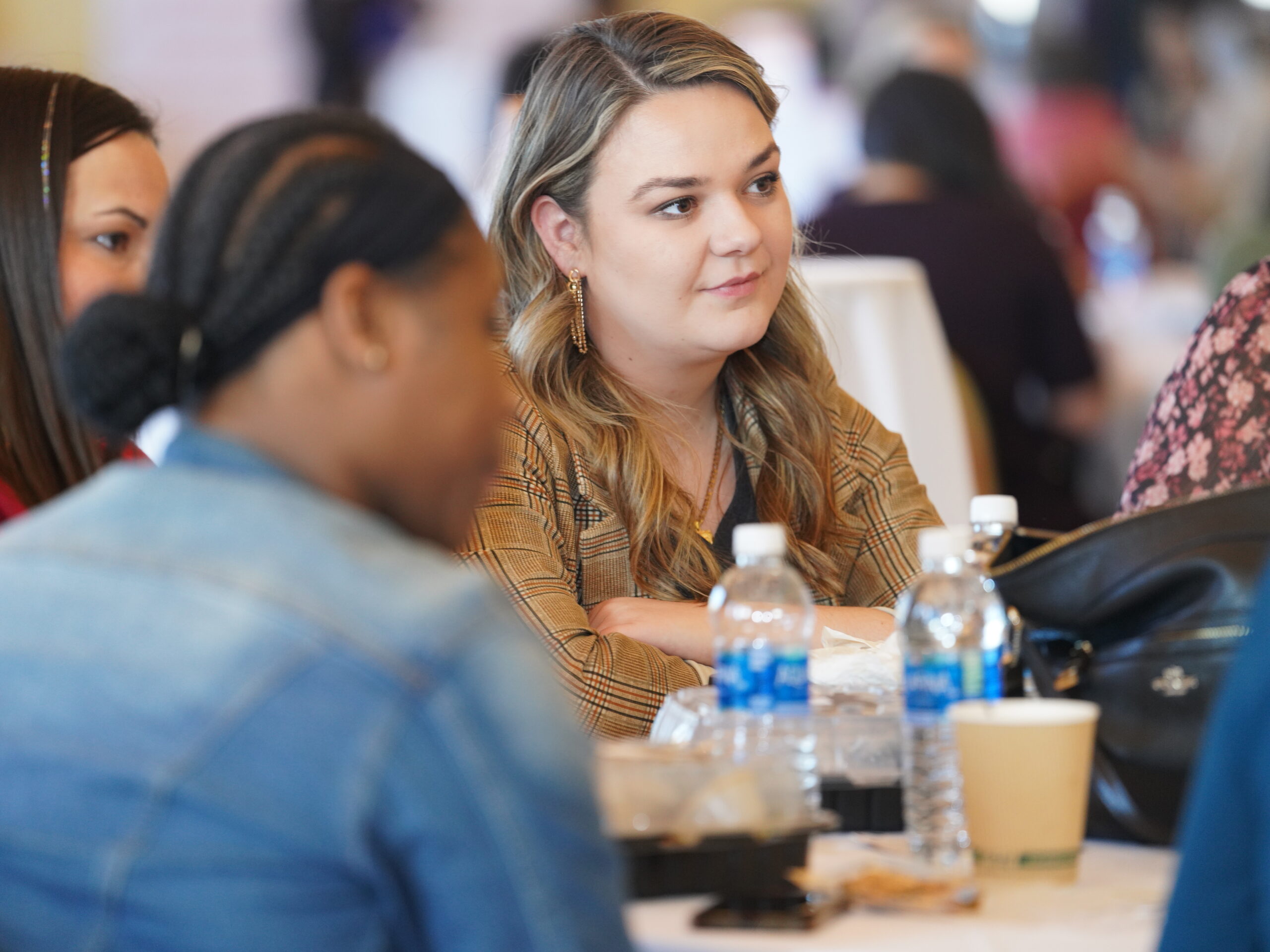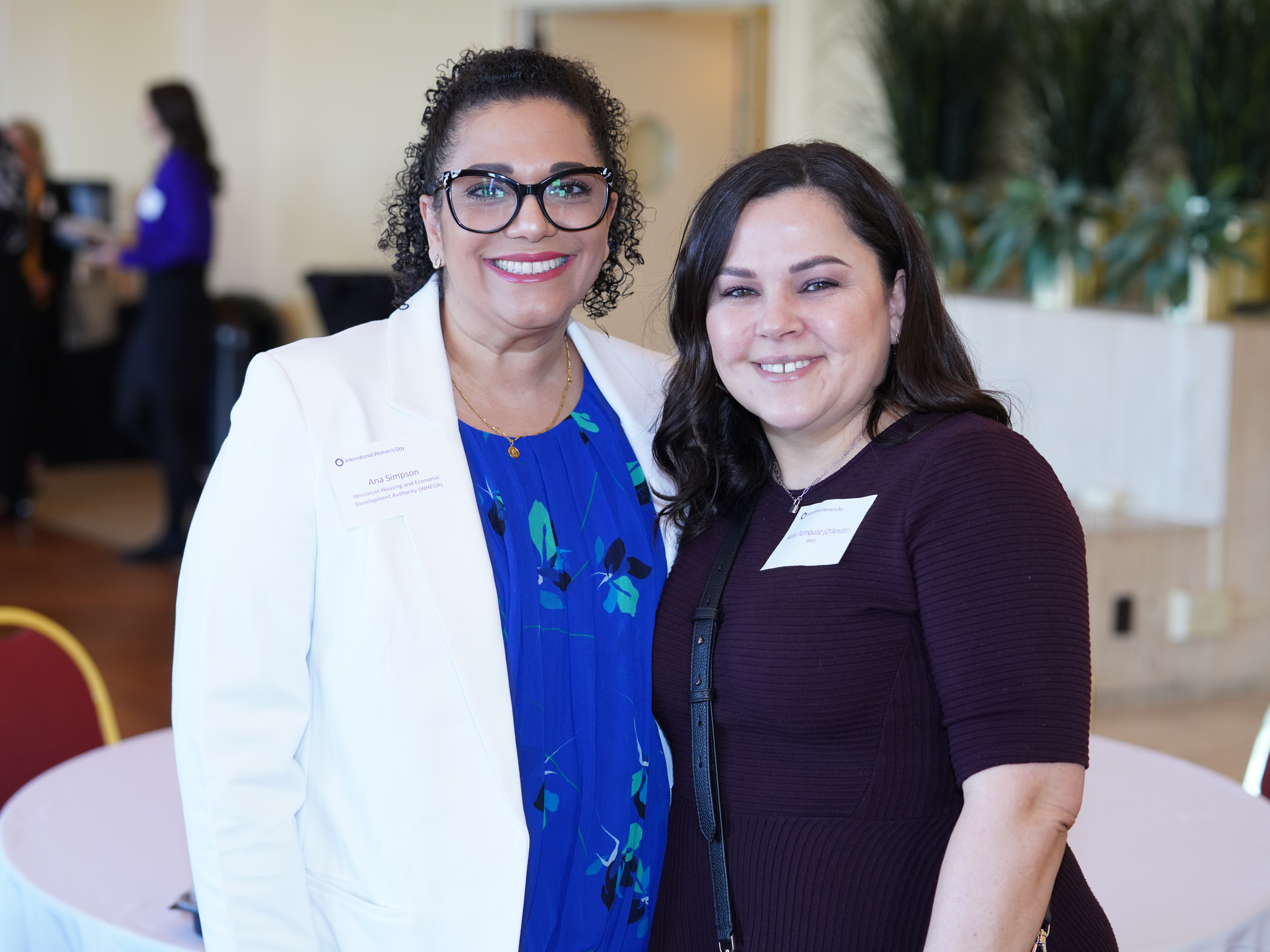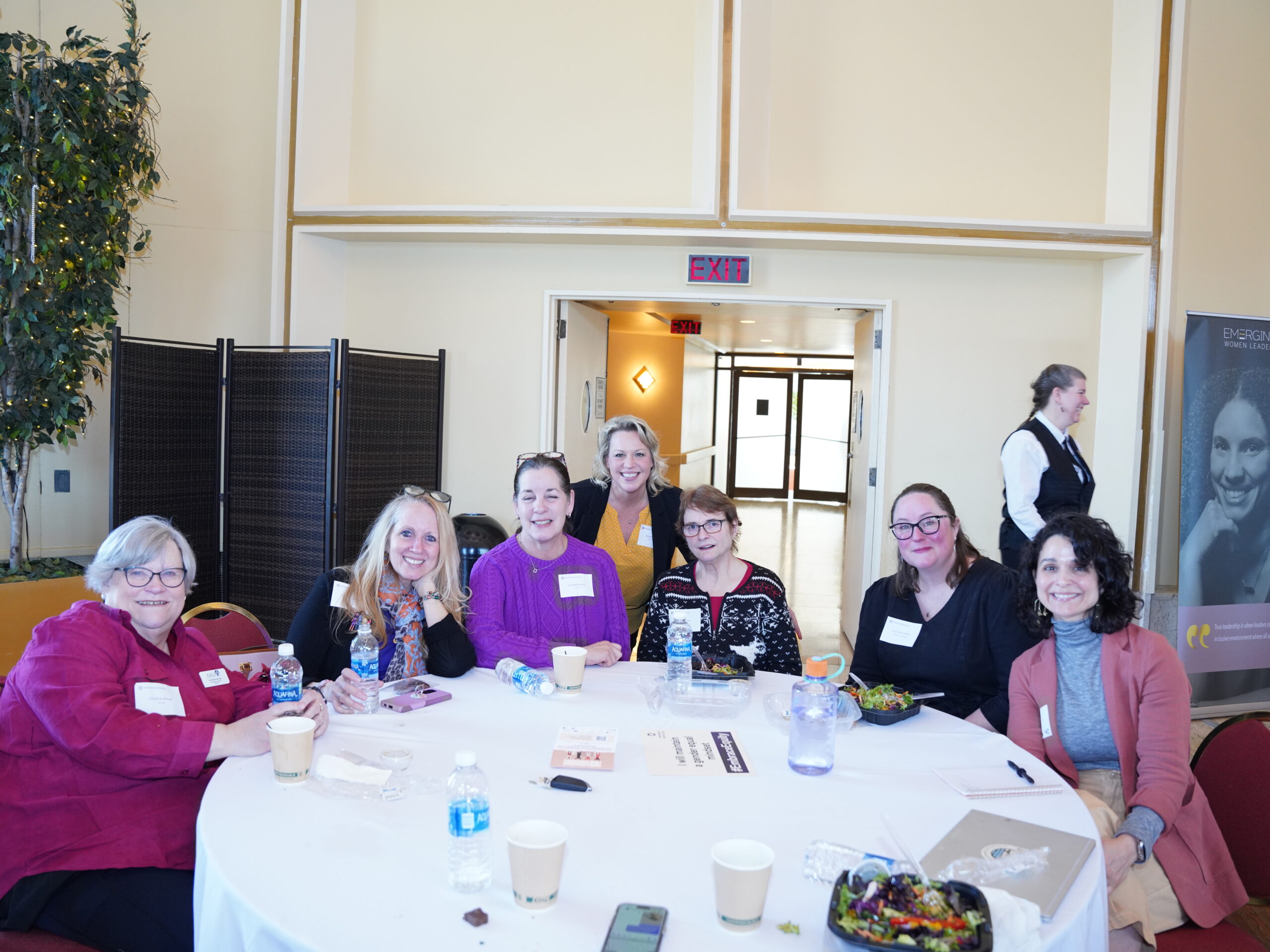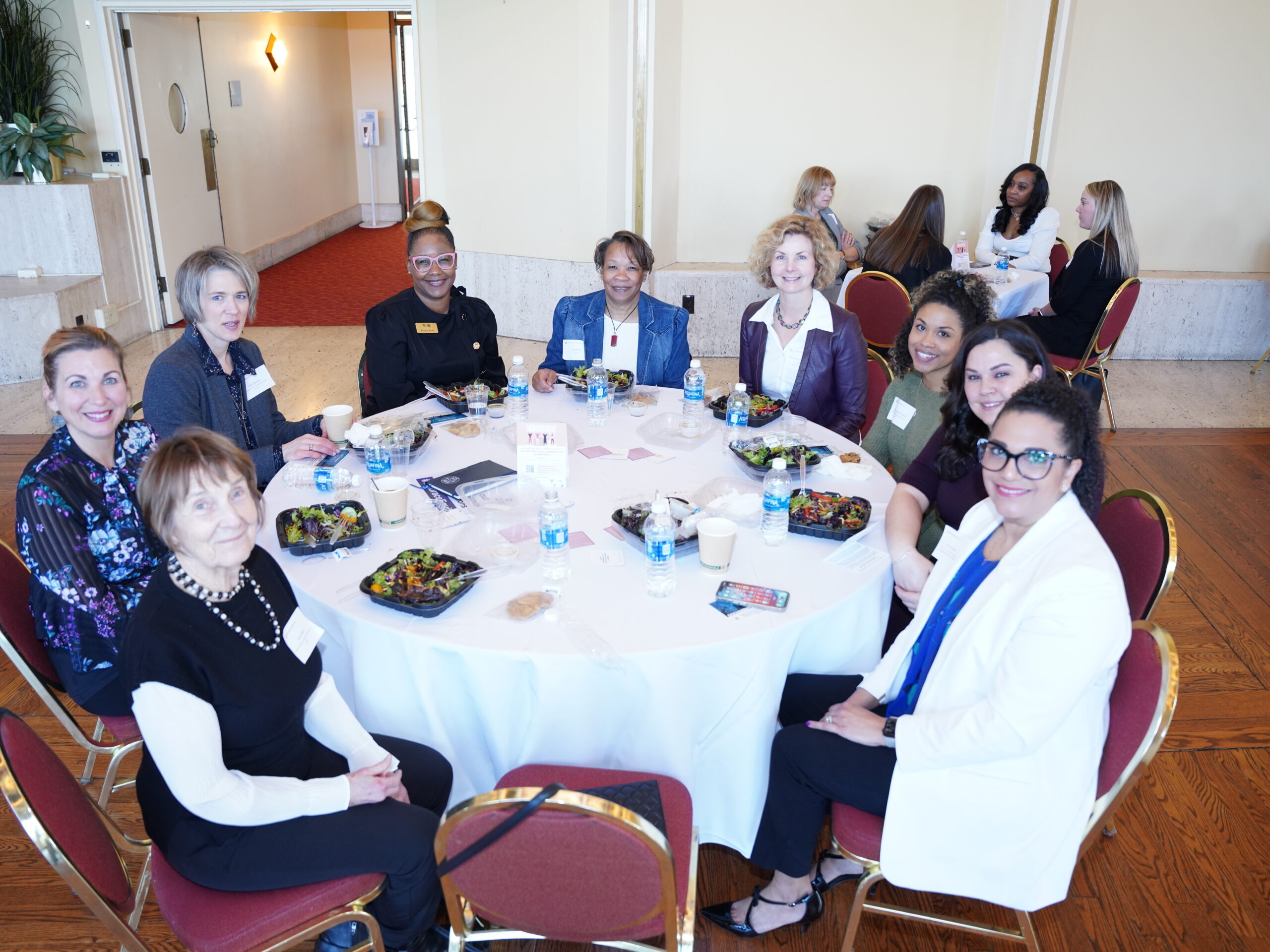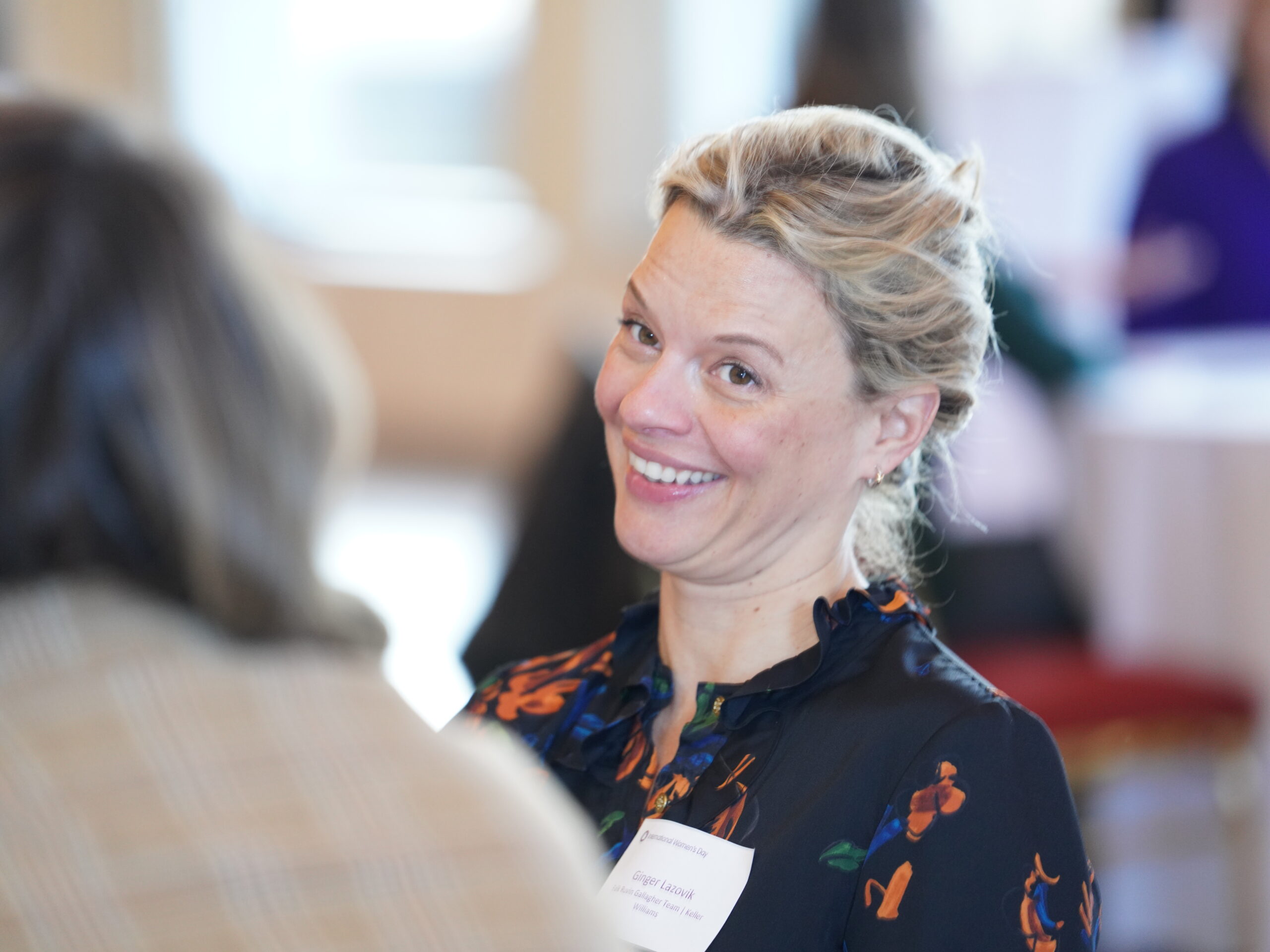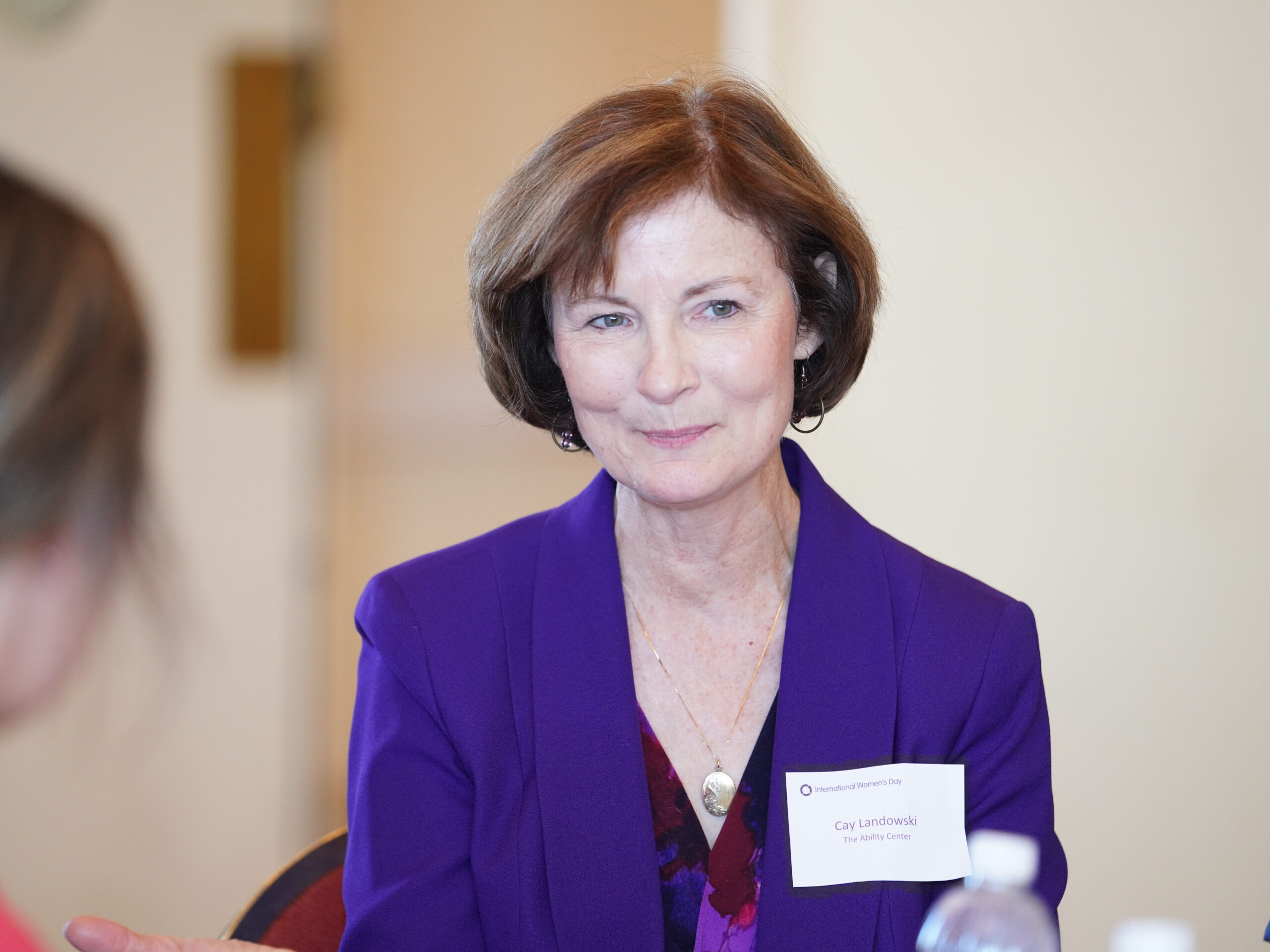 Photos by Terrance Sims/Sims Strong Studios
The panel's discussion focused on the results of a recent study examining the experiences of women working in the Milwaukee area conducted by Marquette University's Institute for Women's Leadership (IWL). 
The study showed that 41 percent of respondents are considering leaving their current employer within one year, 60 percent plan to leave within the next two years, 60 percent have felt pressure to present themselves differently than who they really are, 63 percent feel that coworkers have taken credit for their ideas and 68 percent say they have been the victim of microaggression. 
"We're still in a fight," said Belton-Davis, responding to the survey's results. The task, she insisted, is to keep those issues in the forefront. 
Dunn referred to a set of statistics not included in the IWL survey. Twenty years ago, she said, women occupied nine percent of leadership positions in major Milwaukee companies and organizations. That number has risen to 26 percent, on par with national averages. "There is still more to do," she said to the women in the audience. "Advocate for yourself. Be comfortable to know your own value, to ask what you deserve."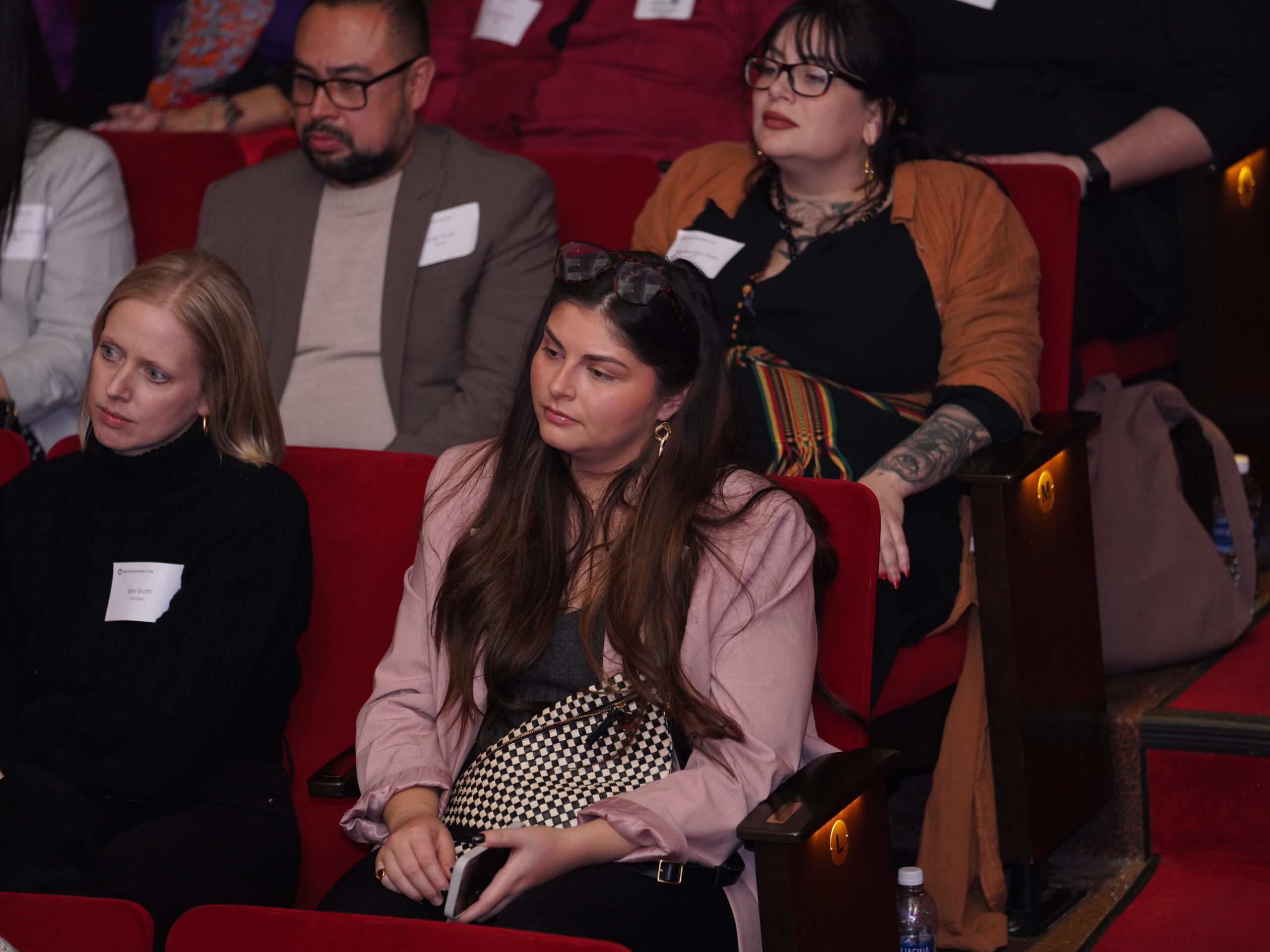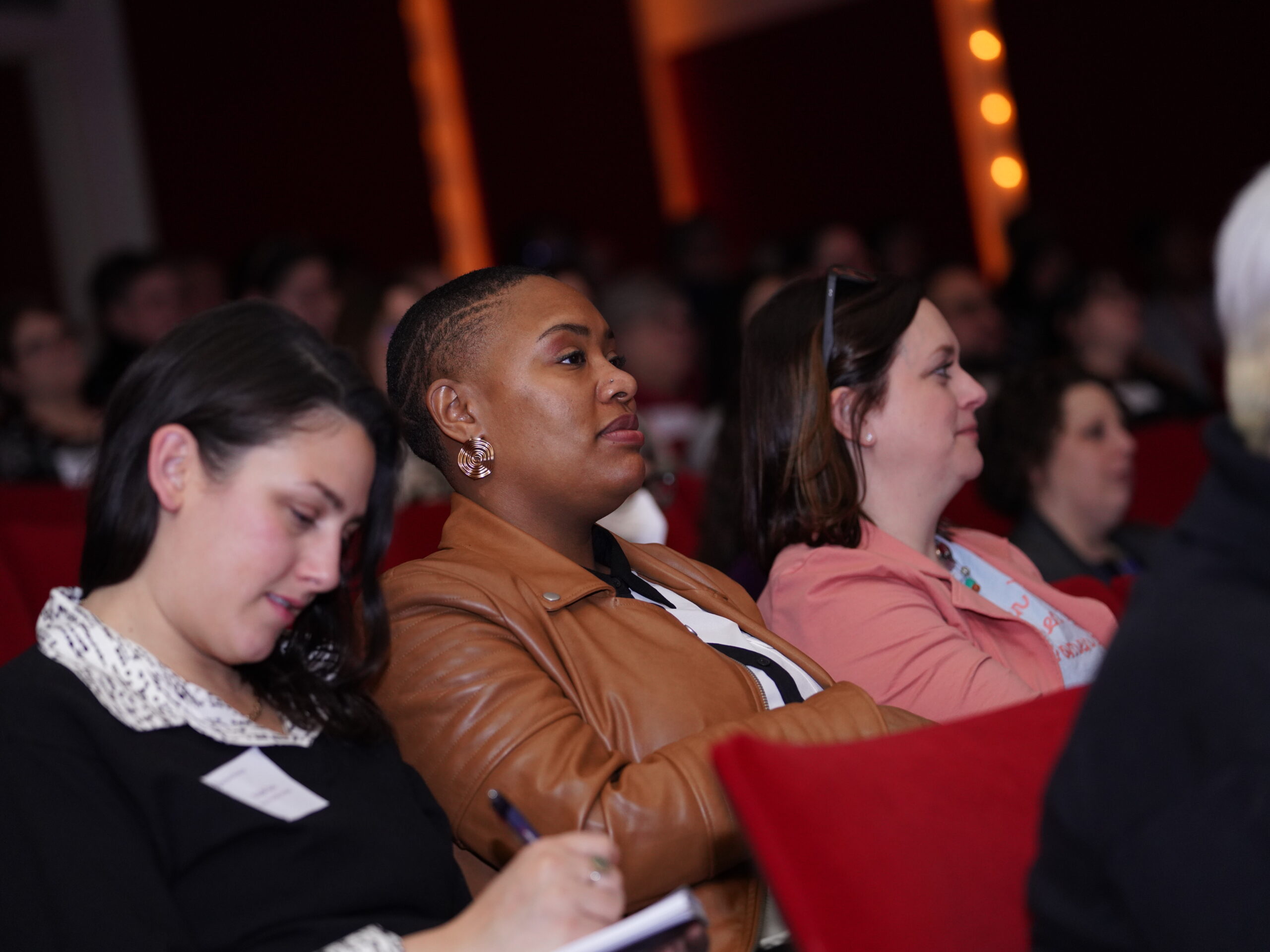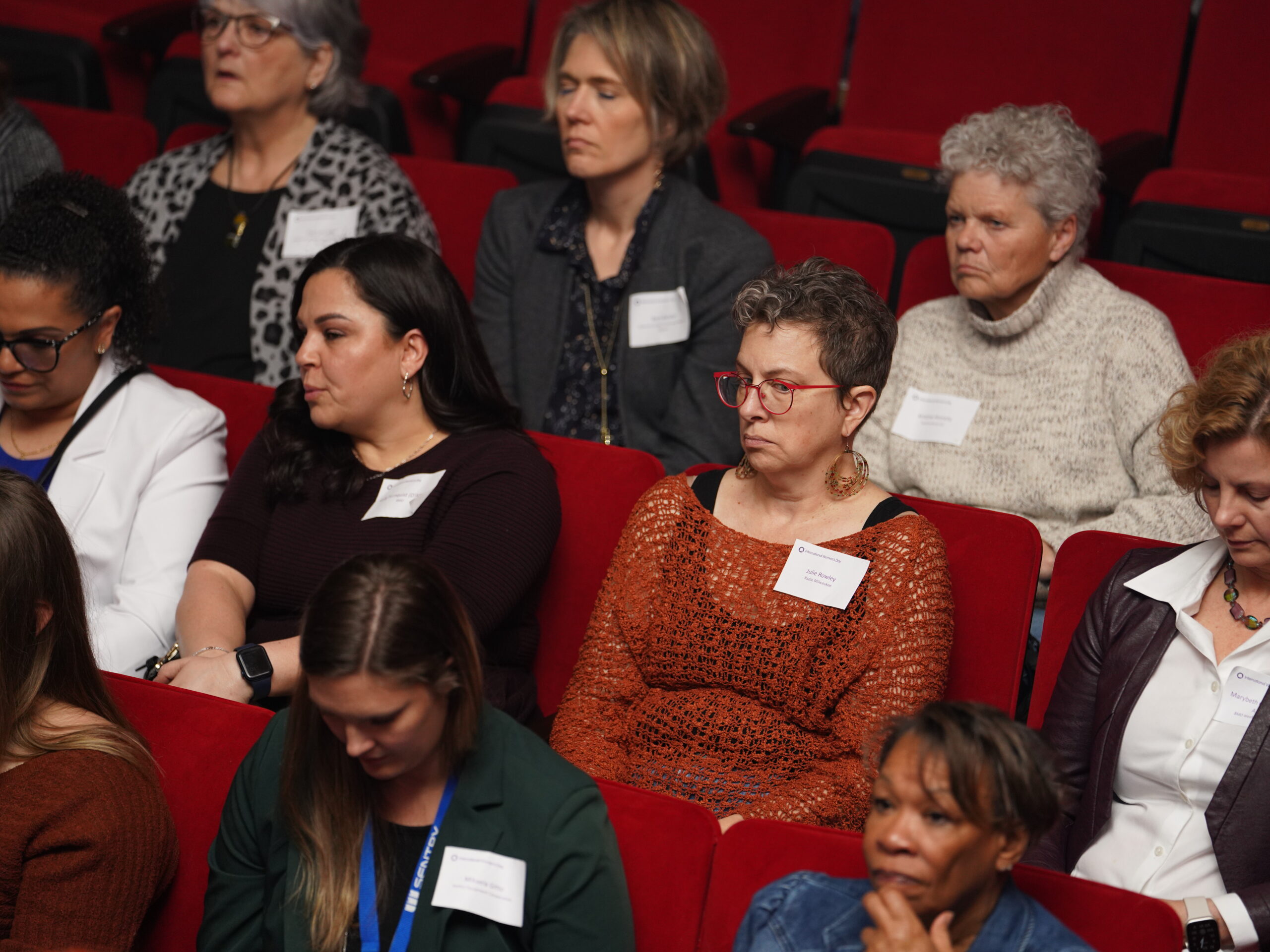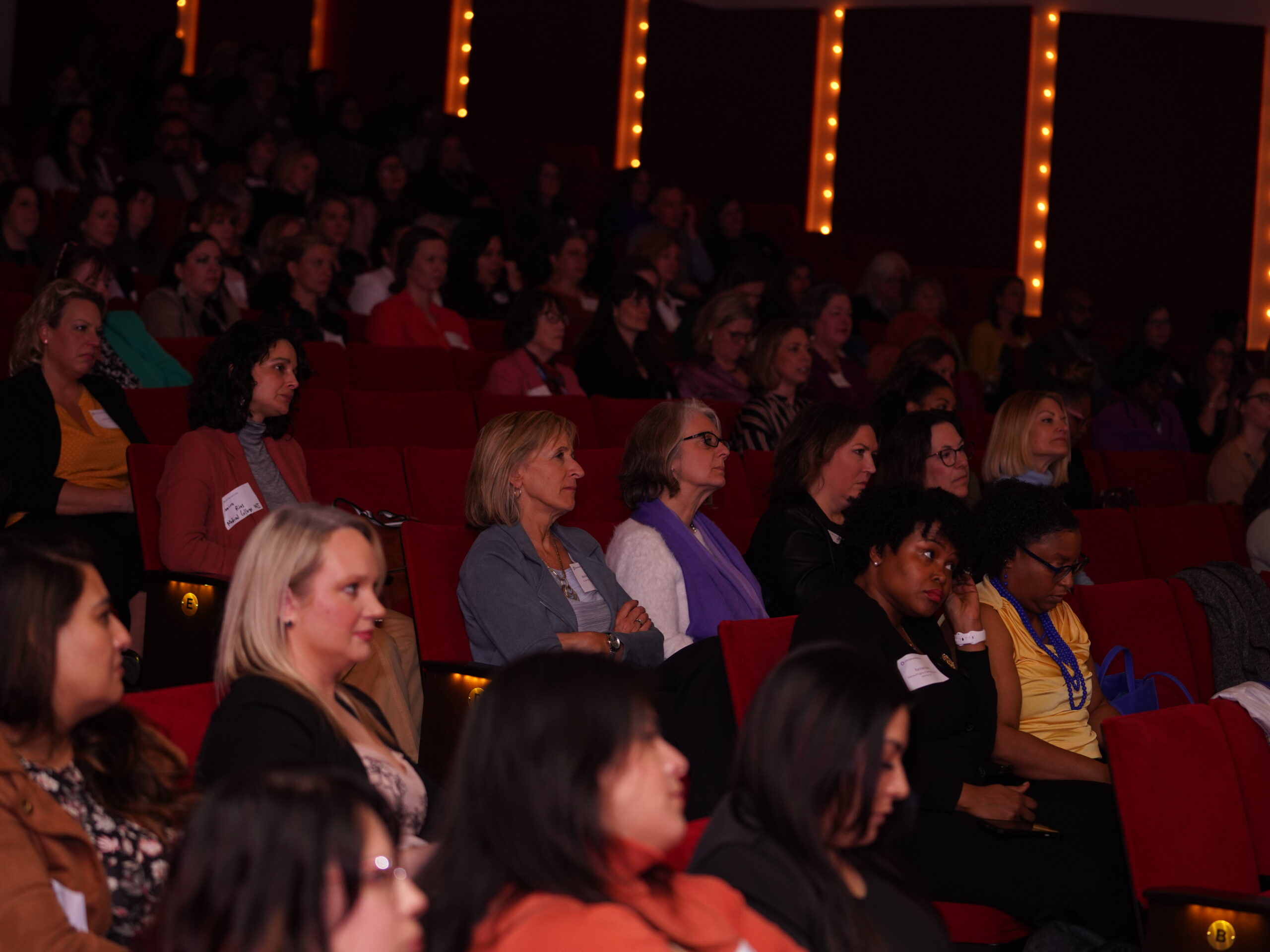 Photos by Michaela Beal
"If you look at the landscape of 30-40 years ago in the workplace, that landscape was very different than today," Dirks said. "We've made incredible strides. We're seeing women having a voice, but we still have a long way to go," especially with issues of pay equity, a gap that remains especially wide for women of color.
Creer added that sometimes barriers that continue to keep women from rising in professional capacities are "self-imposed." She turned the discussion toward the February 21 primary election that chose the two contenders for a vacant seat on the Wisconsin Supreme Court. 
Although voter turnout was deemed "better than usual," three-quarters of eligible voters sat out the election. "There is so much room for improvement. Your vote is your voice," she said.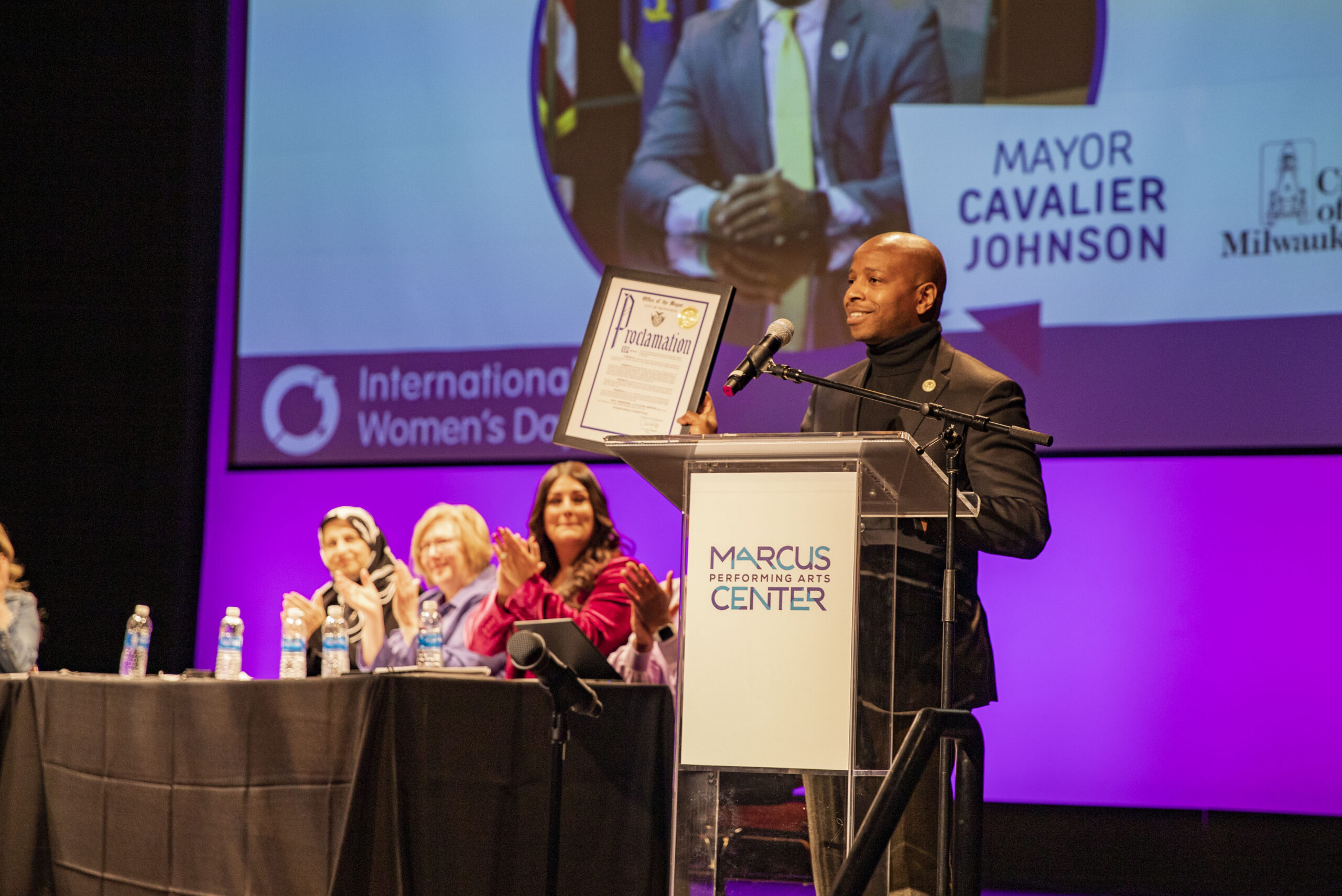 Photo by Michaela Beal
Milwaukee Mayor Cavalier Johnson presented a proclamation at the celebration of International Women's Day and added that women's rights should not be confined to one single day.
The importance of women's voices extends past any one election to larger questions. The U.S. stands apart from the world's developed nations as a nation without family leave, guaranteed access to health care and a high infant mortality rate, issues that reflect policies maintained by our elected representatives.
Mayca Wegner addressed conditions during the COVID-19 pandemic that "elevated the barriers for women of color" and continue to have "downstream effects." 
Latinas are a large demographic component of the workforce exodus that occurred over the past three years. "Can we afford for this group to be underpaid?" she asked, citing the contributions of Latinas to the U.S. Gross Domestic Product. 
She added that despite many goals for progress put forth in recent years, "we fall to the level of our systems … Let's make the systemic changes that need to happen."
Belton-Davis insisted on the importance of understanding intersectionality. "I'm identified by many people as Black first," she said, "but I'm also a mom, a business partner, an entrepreneur, a spouse." The agenda, she explained, needs to be larger than women and expand to include racial and social equity.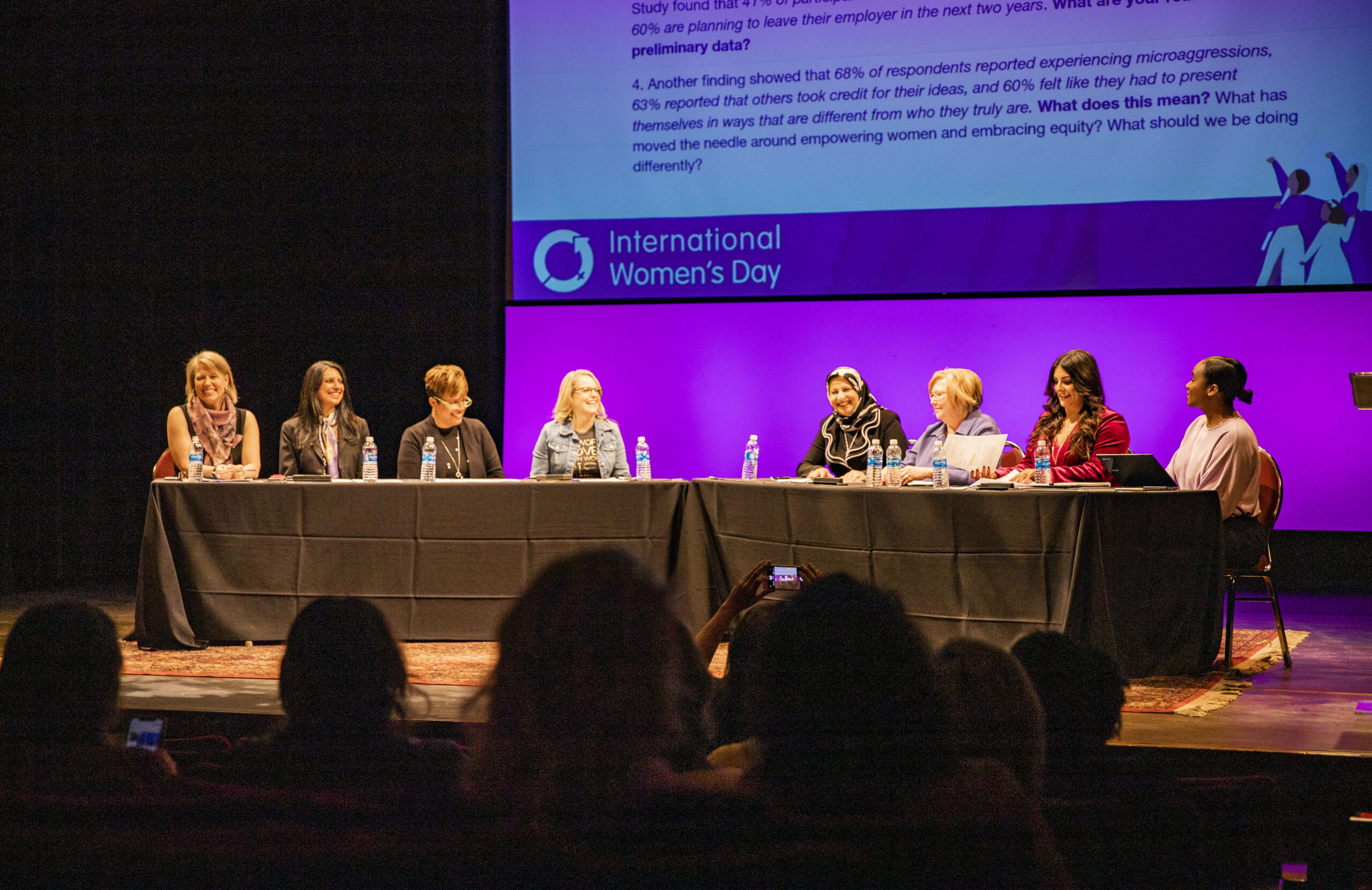 Photo by Michaela Beal
"If the pandemic taught us anything, it's usually the women who end up as caregivers" for children and elders, Najeeb said. She spoke of the need to rethink workplaces, "to incorporate compassion" into workplaces and allow for flexibility in responding to the human needs of employees. 
"Unspoken racist attitudes are still out there," Najeeb continued. "Not only from males but from women who claim to be progressive feminists and are convinced that they have the answer for everybody." 
She added that with the programs of the Milwaukee Muslim Women's Coalition, she works with people speaking nine different languages. "Cultural humility and cultural sensitivity" are essential. "There should be no tolerance for a toxic work environment or a toxic person," she said.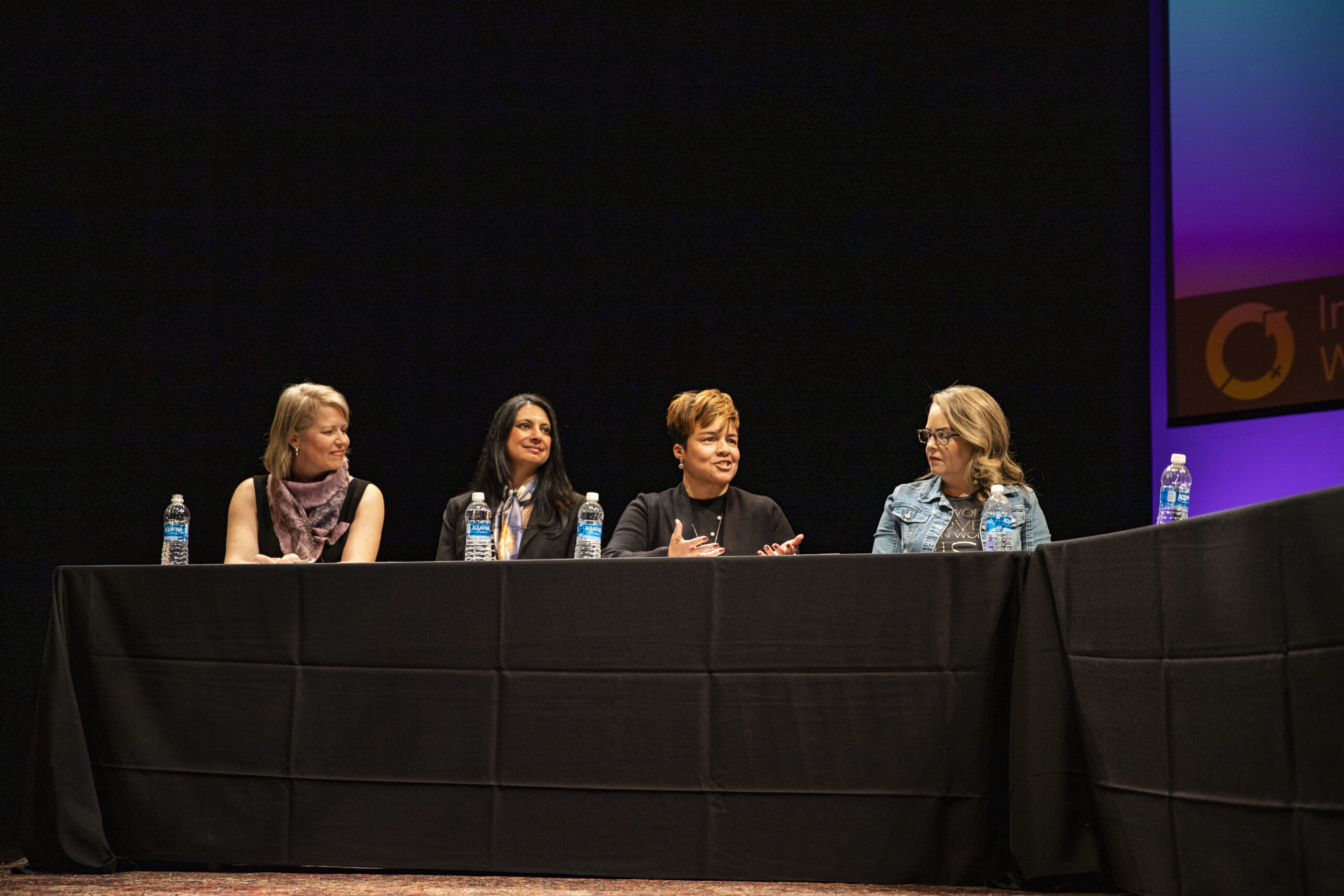 Photo by Michaela Beal
Returning to electoral politics, Creer recounted the pundits who predicted that the U.S. Supreme Court's Dobbs decision, overturning Roe vs. Wade, would have little impact on the midterm elections. Preoccupied with inflation and the price of gasoline, the press failed to register the response by many women to the court's ruling. "It's nice to see that their reaction to Dobbs was a mobilizing issue," Creer said.
Several speakers spoke of the importance of mentorship, with Najeeb extending the concept beyond girls and young women.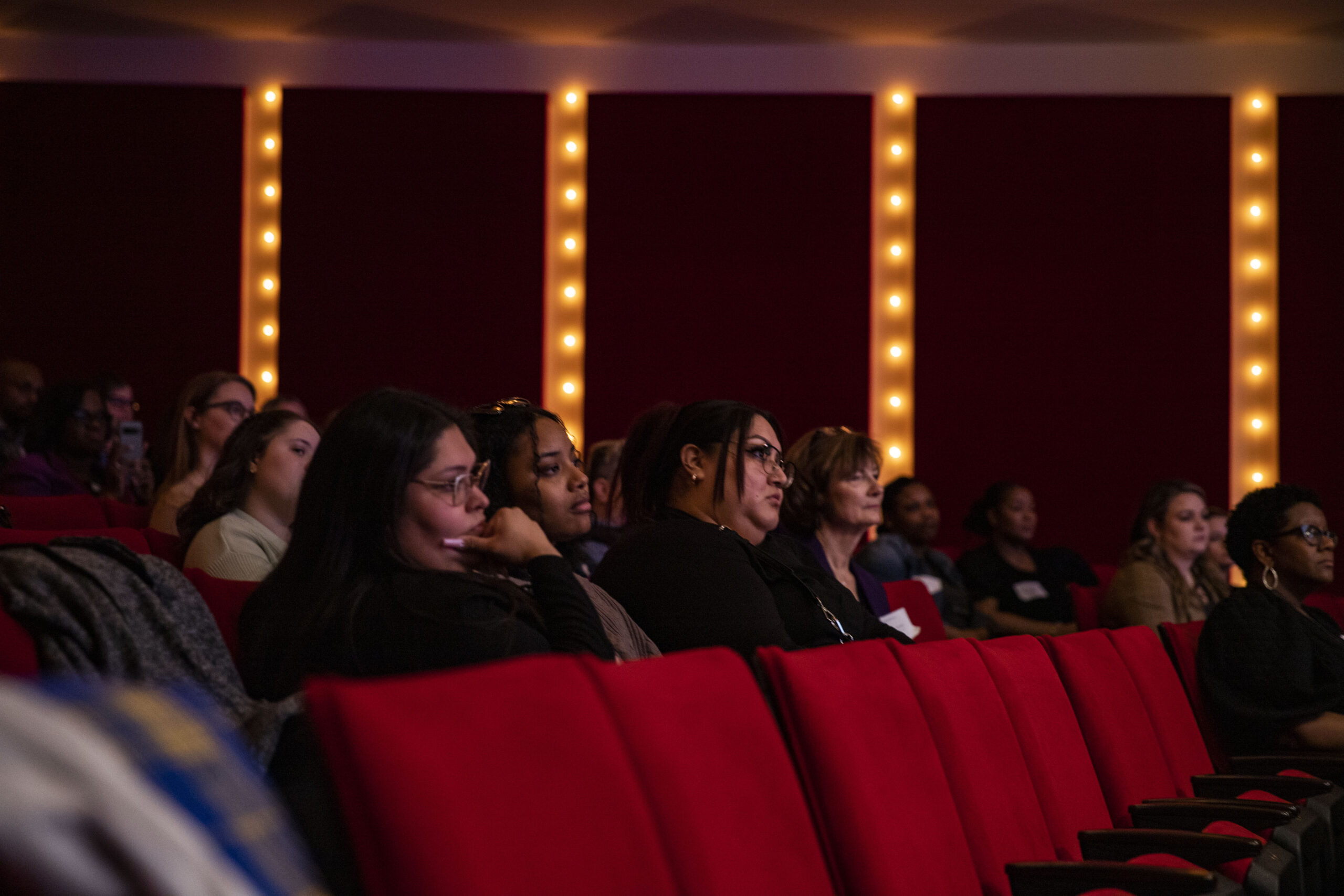 Photo by Michaela Beal
During the question-and-answer session that followed the panel discussion, a woman in the audience, a mother, asked about mentoring her son. Najeeb said that she raised five children, four of them boys. 
"I dragged them to my events," she said with a smile. "I had them volunteer at events. By osmosis they began to learn things. My boys became some of the most compassionate people—they get it!"
The Milwaukee Muslim Women's Coalition was a cosponsor of International Women's Day at the Marcus Performing Arts Center.