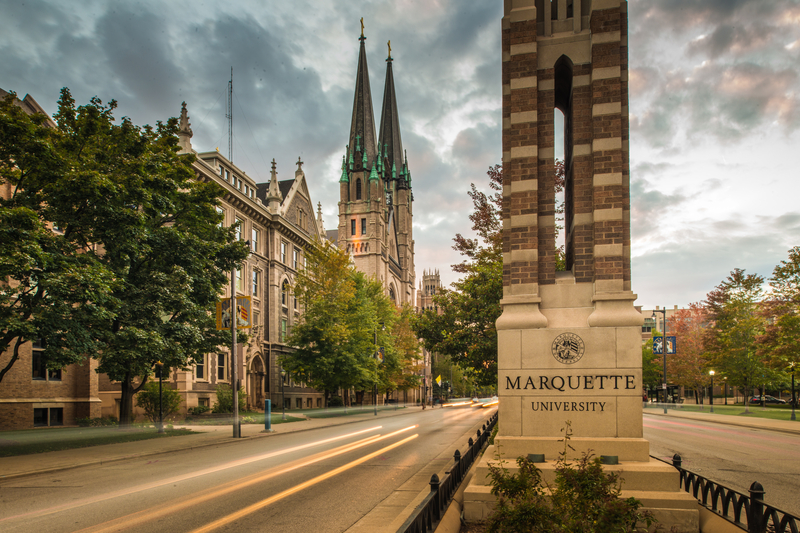 Photo Credit
Marquette University & WMJ
At a virtual talk hosted by Marquette University's Center for Peacemaking, MU Muslim Chaplain Sameer Ali discussed the effects of COVID 19 on Milwaukee's Muslim Community.
He spoke Oct. 21 at Soup with Substance, a weekly program for the Marquette community that focuses on social justice and peacemaking topics over a simple lunch of soup and bread provided by MU Campus Ministry. During the pandemic, the talk is virtual and a soup recipe is shared.
Chaplain Sameer Ali has been serving as the Muslim Chaplain on campus since the Fall of 2019. He also serves as a chaplain in the medical field and holds a graduate degree in religious studies from Stanford University. Chaplain Ali is interested in interfaith bridge-building, social justice, and serving the student population at Marquette through spiritual support and pastoral guidance.
Who are Milwaukee's Muslims?
Ali describes three categories of Muslims in Milwaukee: Second or third-generation Muslim Americans, new immigrants, and students.
"There is a dichotomy between recent immigrants and refugees in Milwaukee who are Muslims and the larger Muslim population, which is now in its third generation here," he explained. To understand Milwaukee's larger Muslim population, we need to take a look back in history.
"Muslim immigration to America is very old. The first Spanish explorers who came to America had guides or navigators who were Muslims from North Africa. They were already navigating the seas, then joined their Spanish or Italian neighbors to come and explore this new land."
Another historical event that brought Muslims to America was slavery. "Many of the slaves brought from Africa included a good number of Muslims," he said. "There is a lot of academic research that has been done on this topic.
"Fast forwarding to Milwaukee now, there is a large Palestinian population that has been here for about three generations," he said. "They came to work. Many went to Michigan to work in the car manufacturing that was going on there and some of them moved across the lake here to Milwaukee.
Some of them were Palestinian or from other Arab countries. "Many of the South Asians, where my family is originally from. South Asia—India, Pakistan, and Bangladesh— has the largest Muslim population in the world. That immigration to Milwaukee is over 70 years old," he said.
"The second and third generation of Muslims, who were born here, have been in Milwaukee for quite some time. Many of them work in the medical field as physicians, pharmacists, and nurses.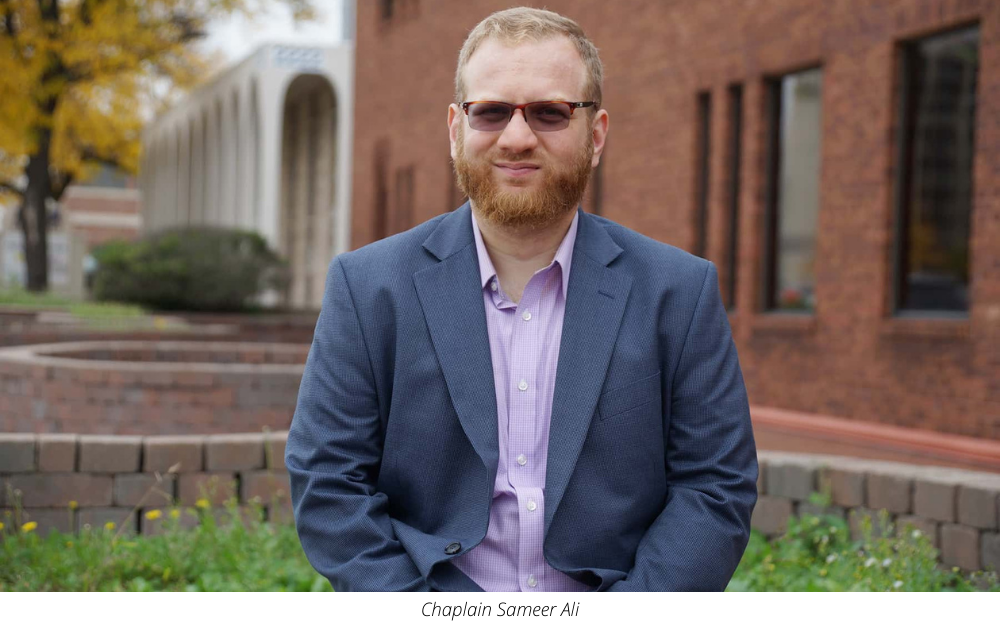 Milwaukee's new immigrants
"There are a large refugee and immigrant population that is a lot more recent," Ali said. "They have come here to flee war and other crises in their native lands."
One group is Somali. The largest concentration of Somalis in North America is in Minnesota and some of them have moved here, he said. "There are also 2,000-3,000 Iraqi families who have been here between 2012 and 2013.
Among the most recent refugees are the Rohingya people, a stateless Indo-Aryan ethnic group who predominantly follow Islam and reside in Rakhine State, Myanmar. They fled the 2017 Rohingya genocide that took place in Myanmar. Milwaukee is home to one of the largest concentrations of Rohingya people in America.
The different impacts of COVID
For second and third-generation Muslim Americans, COVID has spurred them into action, organizing themselves to bring together resources to help others. Milwaukee's Muslims have been very active in raising funds and collecting food, medical supplies, and clothing for people in need, Ali said.
Milwaukee's Muslim community has already been operating a medical clinic on weekends that provides free medical care to anyone who stops by, he said.
"We have been doing food drives every month since before COVID started. There is a women's shelter where we have been donating food clothes, supplies, blankets, masks, school bags, and other supplies they need," he said.
In the Quran and Muslim teachings, we learn it is very important to bring relief and comfort to our fellow human beings. Those efforts have been stepped up because the need has increased, Ali said.
New immigrants and refugees have been affected in a different way, Ali noted. Because of all they have experienced in fleeing their homelands, they are struggling emotionally. At the same time, they have limited English language ability, so it is harder for them to feel connected or know how to get help. The Milwaukee Muslim community has set up a group of interpreters who can translate for them and help them with their medical needs, Ali said.
"The political rhetoric against refugees, the Islamophobia and the the way refugees on our southern border have been treated all create a certain amount of stress, anxiety, fear, confusion and disorientation in this population."
Muslim students express themselves
Another significant group of Muslims in Milwaukee are university students who have come to Milwaukee to pursue higher education. Many Muslims study medicine, pharmacy and related fields. One reason for this is "our tradition that knowledge is of two types, the body and the soul," Ali said. "Salvation of the body or salvation of the soul." Many choose to study medicine because of this teaching or because their parents work in medical fields or because they see it as a way of securing their future financially, he said.
With the COVID pandemic, parents are apprehensive about sending their sons or daughters to medical school or nursing school, or pharmacy as their awareness of the risks is heightened, he said. "They are feeling confused of what had been a decision about which career path to pursue."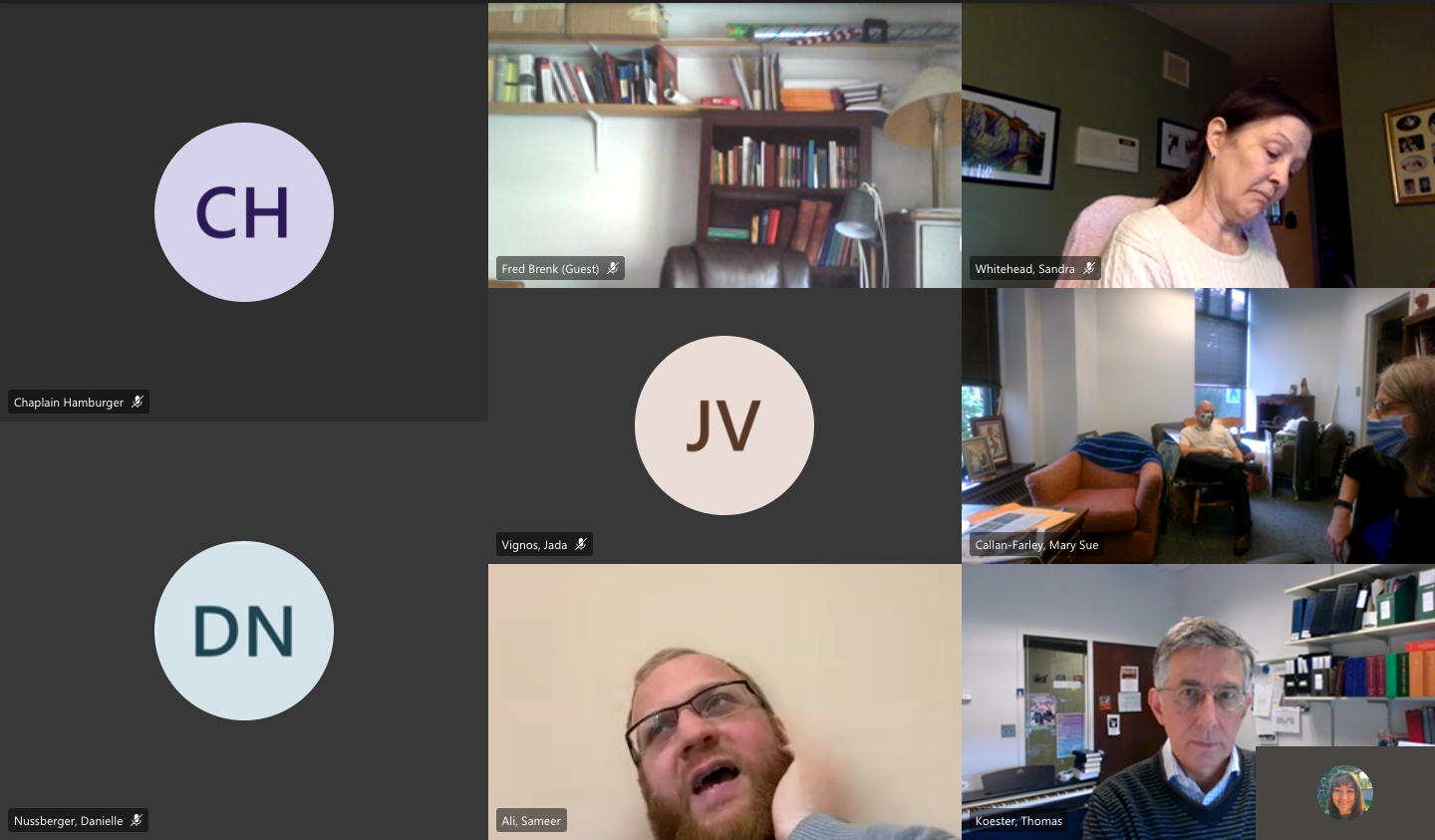 Also, the social unrest of these times has Muslim students focusing on issues of justice. The discrimination against minorities and the violence that is being witnessed by African American communities has the Muslim community finding itself side by side with the African American community to a large degree.
"So, there is a discussion about how to express this need for social justice and equality," he said. "In the last two years, we had a peaceful march in Milwaukee around this time. A Lutheran pastor and a Unitarian joined me to make a public expression
"With COVID, the Muslim community like everyone else, staying careful, is not able to express themselves publicly and physically. Still, the social justice conversation is going on within Muslim communities but students want to do more.
" A young person, I was talking with, said what do you do? He is 19. I told him about my work as a chaplain.
"' We need to do more than just talk,'" he said.  "' More than bringing my view and your view, and have a nice discussion. I know what I believe and what others believe. I want to do something tangible to make sure I have a right to my belief and so does everyone else. Less talk, more work.'
"That's inspiring," Ali said.