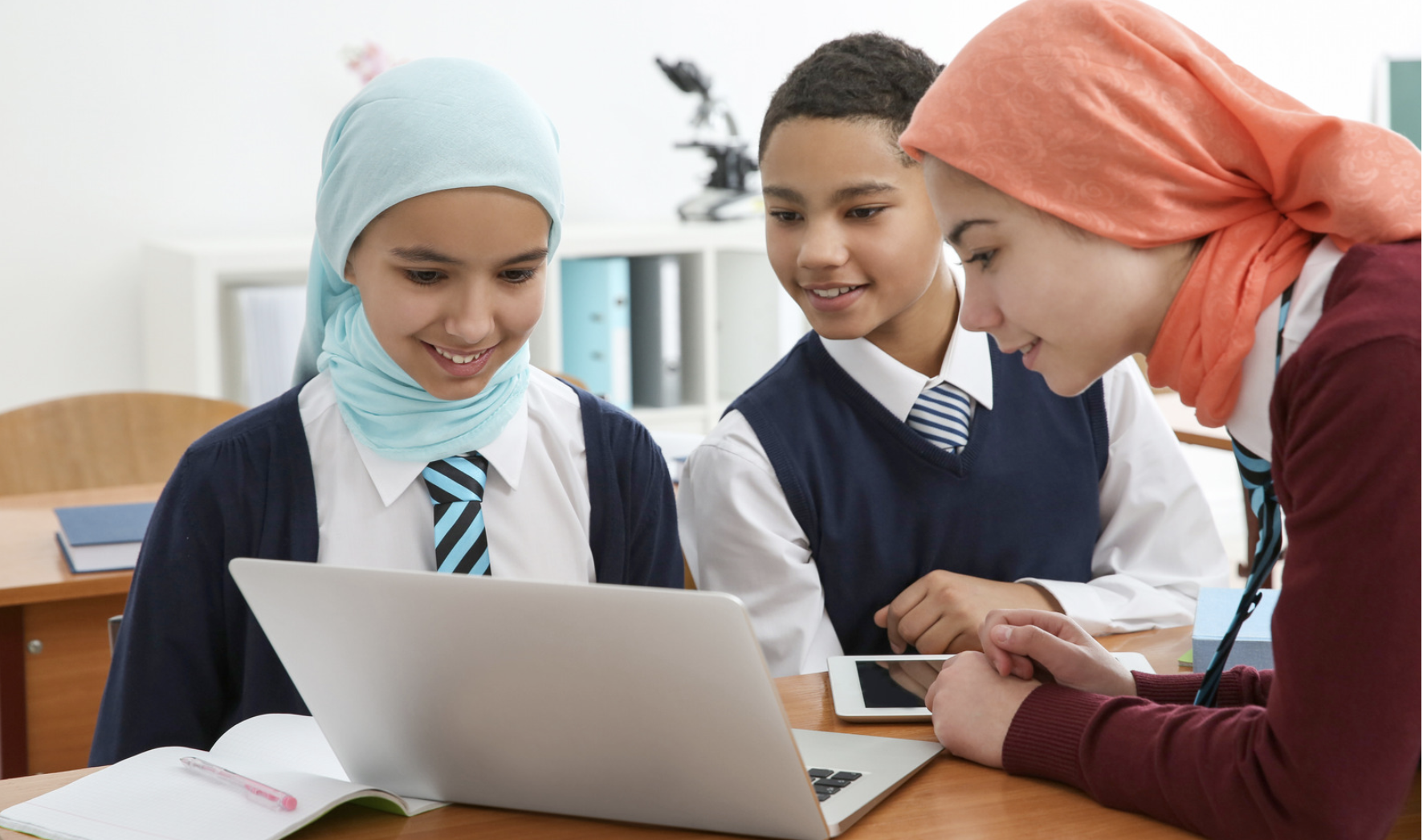 Everyone has a story to tell, and Milwaukee-area youth can learn to express theirs in a series of free creative writing workshops in January. 
The Milwaukee Muslim Women's Coalition has been chosen to pilot the "Unfold Your Own Myth," a four-workshop series designed for youth ages 12 – 18 to learn the art of poetry. 
It aims to leverage the power of story in overcoming trauma and loss among refugees, immigrants and Muslims, but taps into universal themes that related to all youth, no matter their own background and life experiences, said Chicago-based Unfold Program Manager Laila Khalil.
"We reached out to the MMWC because we've seen all the good work they are doing," Khalil said. "They seem to be a force in the Milwaukee Muslim community and that is why we wanted them involved in our pilot program." 
Milwaukee is one of 25 cities across the nation where the program is initially being held, Khalil explained. "We thought Milwaukee would be a perfect place to pilot it because of its Muslim population, its immigrants and refugees." 
The workshops are inspired by Unity Productions Foundation's new animated film Lamya's Poem, which tells the story of a 12-year-old Syrian girl fleeing the violence in her country and her magical rendezvous with the Muslim poet Rumi, whose poetry comforts and encourages her on her journey.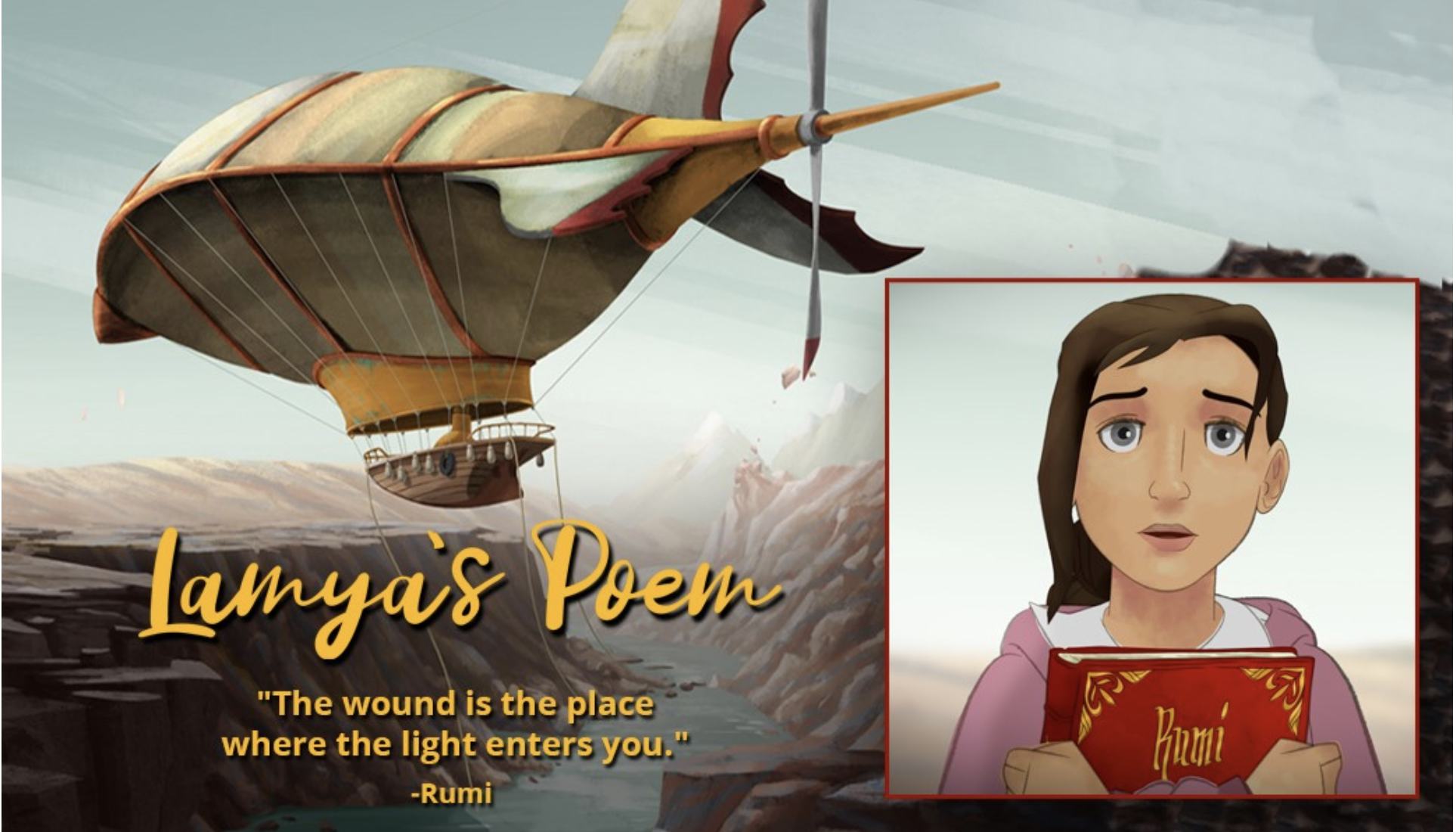 Participants will see a private screening of this feature-length film, which is not yet released. Then, over the course of four sessions, they will learn how to write a journal, a haiku, an erasure poem and a spoken-word poem. This project is designed to help youth find their creative voice and empower them with tools to cope with life's trauma through writing, Khalil said.
The workshops are free. Each teen will be given a journal and materials to help them learn about the Muslim poet Rumi, the Syrian refugee crisis and four poetry types. 
The workshop series will be held Jan. 7 – 9 at the Islamic Resource Center, 5235 S. 27th St., Greenfield. Lamya's Poem will be screened the first day. Days Two and Three will each feature two writing workshops.
Youth participants will invited to submit their work for publication to KidSpirit, a nonprofit magazine by and for teens around the world to explore life's big questions together. Unfold Your Own Myth will also publish selected poems on its website and in an e-book.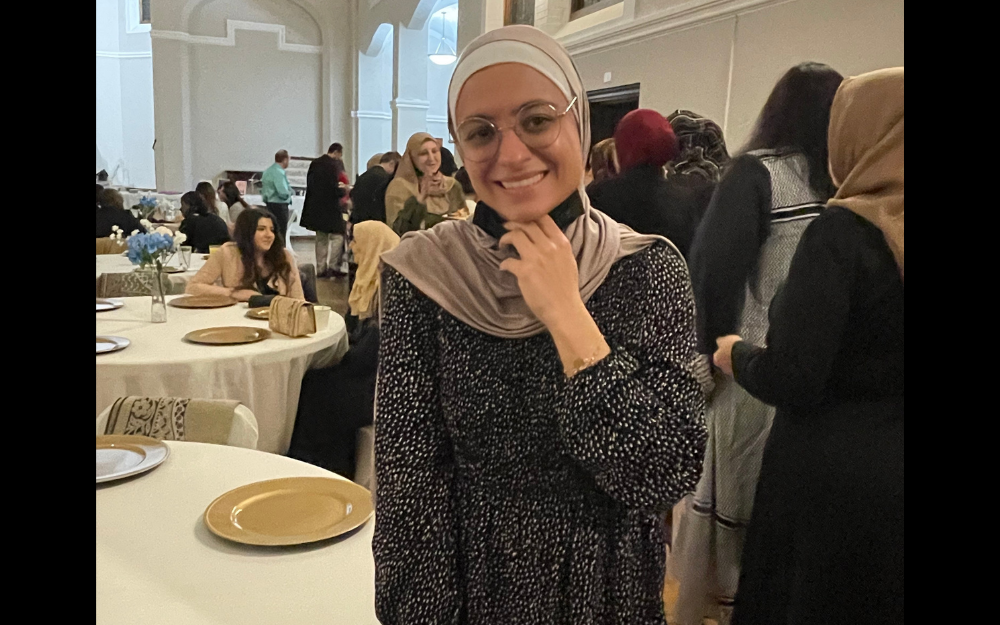 Youth can learn more and register by calling (414) 551-3381 or by emailing MMWC's Youth and Leadership Coordinator Rawand Yazaw at rayzaw@mmwconline.org. 
Program offers many benefits
Instructional materials include video lessons from leading hip-hop artists and poets. Youth who complete the program will earn a writing workshop certificate, which can be useful on a resume in a college application or may meet college requirements for community service.
Through the workshops, youth develop writing skills and learn four types of poetry, but these are just the tools. "We've learned through our leadership programs that youth value journaling because it motivates them to communicate their feelings, how they interpret the world they experience and how they confront issues in their lives, such as self-esteem and loss," Yazaw said. 
"At the MMWC, we believe that helping a generation of youth feel worthy, develop self-esteem and acquire tools to help them feel and be empowered is critical in the lifelong success of vulnerable communities," she said. "Through UPF's project, youth will learn a new way of communication and will be able to share and publish their thoughts with other people from different backgrounds. Looking at the big picture, this will also promote mutual understanding among teens globally."
"The idea behind it is for students who are themselves refugees to understand they are not alone," said MMWC President Janan Najeeb, who also served on a national task force for this project.  "It teaches them to pull on their strengths to help them through this, to develop some of the skills that have been known to help people get through trauma – writing, putting things down on paper. Putting your feelings into poetry and stories, telling your story. 
"It can also be used by those who don't know anything about refugees to understand the plight of refugees and to hopefully develop some empathy."
"The pandemic shifted the youths' world, turned it upside down," Khalil said. "The workshops offer an opportunity to check in and connect with other youth at a deeper level. There hasn't been a platform with the opportunity to share emotions and be vulnerable.
"What is awesome is that the themes are so adaptable, so universal," she added. "It reaches students who are refugees themselves or are the children of refugees, who have experienced the immigrant struggle. 
"And it also reaches youth who don't even know any refugees. You don't have to be a refugee to have experienced loss and separation, one of the themes the program uses. Maybe your parents divorced or your grandparent died or you moved.
"It is helpful to be able to recognize that feeling, put a name on it. I can help them relate to a refugee' story, but it is valuable even for themselves."
An opportunity for other organizations
After the initial pilot program, the Unfold Your Own Myth program is available for free to other organizations. With support from Unity Productions Foundation, its network of supporters and the Doris Duke Foundation for Islamic Art, Unfold Your Own Myth is a free resource for English and Social Studies teachers, youth leaders and individuals who work with immigrants and refugees. 
Every group holding the workshop series is eligible to screen Lamya's Poem prior to hosting the four workshops. All youth will have the opportunity to submit poems they've written for possible publication in an Unfold Your Own Myth book project. 
To sign up go to www.upf.tv/unfold or email Khalil at laila@rrstrategists.com.
The Unfold Your Own Myth workshop series was made possible through a $287,500 grant to UPF from the Doris Duke  Foundation for Islamic Art, whose mission is to promote the study and understanding of Islamic arts and cultures. 
DDFIA is an extension of the Doris Duke Charitable Foundation. DDCF aims to improve the quality of people's lives through grants supporting performing arts. Environmental conservation, medical research and child well-being.
UPF, a nationally recognized media and educational organization with a mission of creating films and educational campaigns to increase understanding of Muslims and people of other faiths and backgrounds.