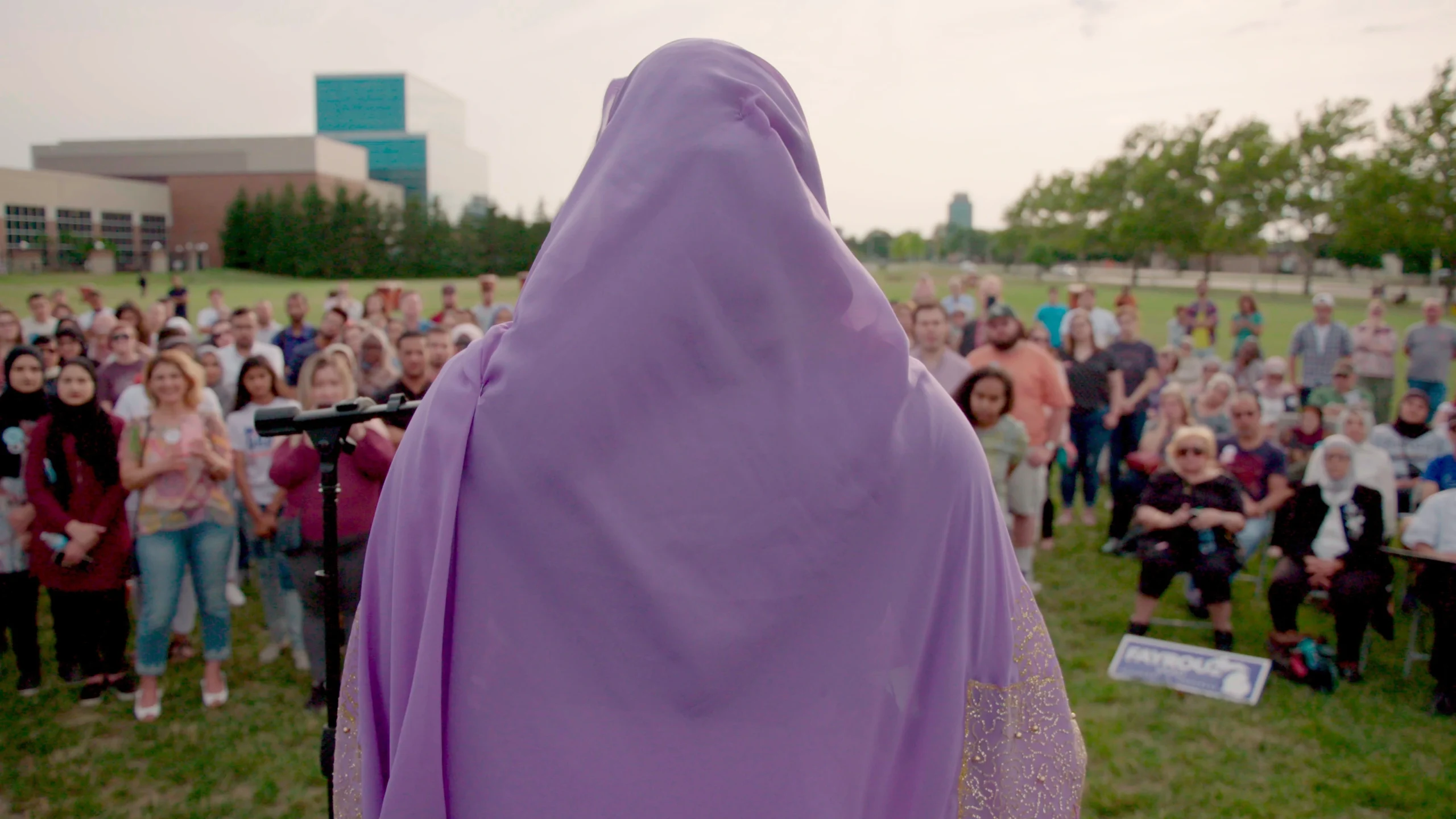 Courtesy of Capital K Pictures
The Milwaukee Muslim Film Festival opener, "An Act of Worship"  is the story a new generation of female Muslim-American activists dealing with Islamophobia for the past 18 years, directed by Nausheen Dadabhoy and an all-Muslim filmmaking team.
The 7th annual Milwaukee Muslim Film Festival runs from Oct 20th thru Oct 23rd at the historic Oriental Theater located at 2230 N. Farwell Ave, in Milwaukee. Tickets for all the films can be purchased through MKE Film. 
Here are the film dates and showtimes for the 2022 Milwaukee Muslim Film Festival at the Oriental Theater:
10/20 An Act of Worship, 7 pm, Opening night film
10/21 Thirst for Justice, 7 pm
10/22 Wandering, A Rohingya Story, 12:30 pm
10/22 Scattered People, 3:30 pm
10/22 Boy From Heaven, 6:30 pm
10/23 Boycott, 12:30 pm
10/23 Tantura, 3:30 pm
10/23 The Mauritanian, 6:30 pm
Each film will have a talkback directly following the screening.
In 2015, when the Milwaukee Muslim Film Festival (MMFF) began, the series was spread across several movie theaters but in its 4th year, MKE Film asked the MMFF to show exclusively at the Oriental. 
"It's the idea of using art in various forms to engage people around topics that are important—not just for the Muslim community but the broader community," explained Janan Najeeb, president of the festival's founding sponsor, the Milwaukee Muslim Women's Coalition. "Art has a reach that lectures, book clubs and other forms don't have. There are people who might not feel comfortable coming to a Muslim establishment, but they will come to a public venue like a movie theater."
With art comes education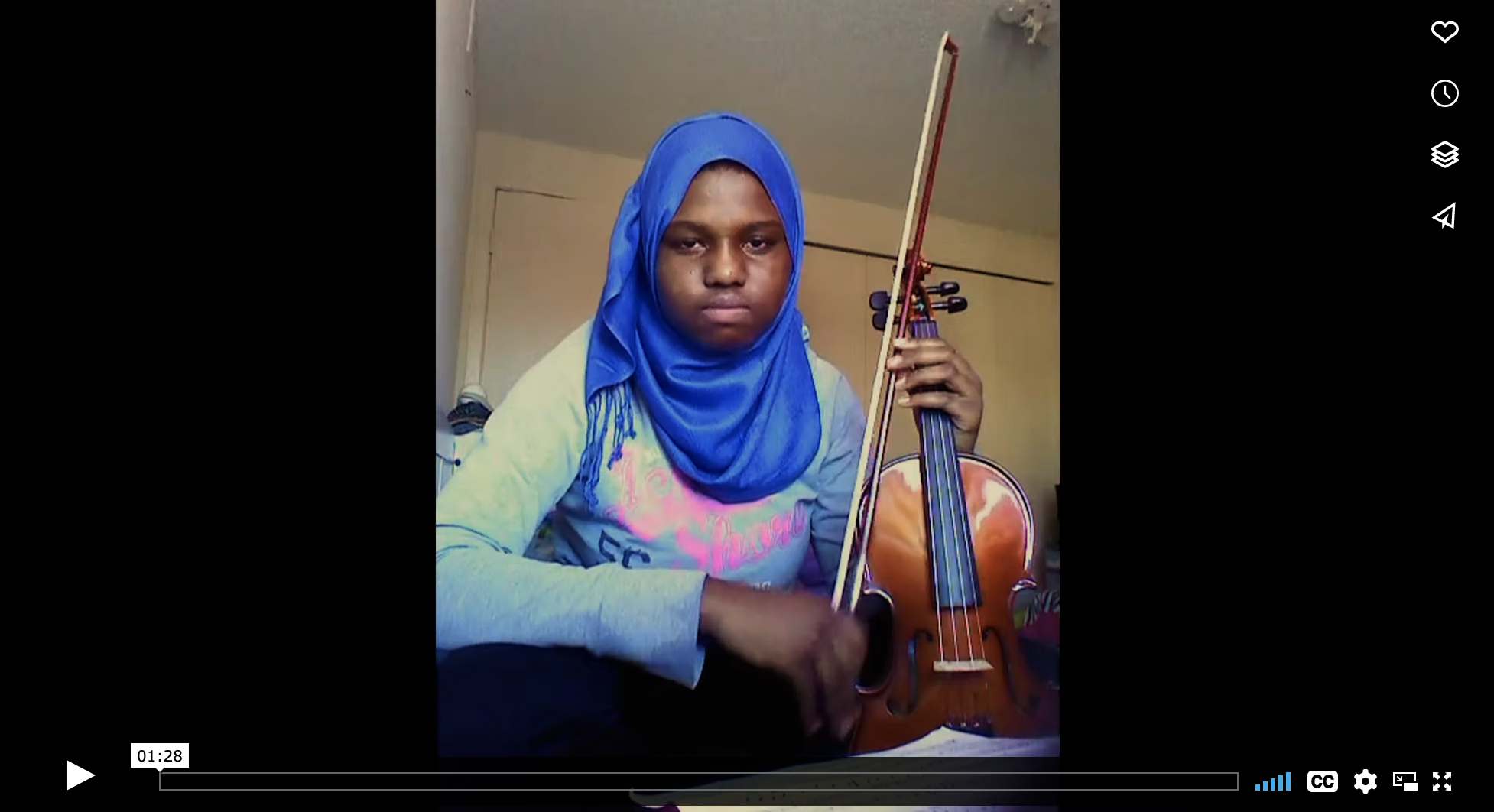 "From the beginning, there has been some form of discussion after each of our films—a panel, a talk-back, a Q&A to engage the audience," Najeeb continued. "I've been to many film festivals where most people leave during the talk-backs. The vast majority of our audience stays."
What is a Muslim film? "It should accurately represent the realities of Muslims whether how they live, their political situation, the art they experience, their dreams and aspirations," Najeeb explained. "They should accurately represent who we are but not shy away from presenting our shortcomings." 
Over the years, many of the festival's selections did not originate in predominantly Muslim nations but from American-based directors and producers, some of them not Muslim. This year's opening night feature, An Act of Worship, is directed by a young woman living in California, Pakistani American filmmaker Nausheen Dadabhoy.
An Act of Worship opens with a discussion group—Muslims of varied ages and backgrounds—who are asked to list incidents of bigotry they encountered. The participants furiously scribble their responses onto colored sticky notes and some of those responses are read out loud: "Raghead"; racial slurs (but not for the correct "race"); girls being chased, taunted and even beaten up for wearing a hijab. The sticky notes are posted, and the camera pulls back to reveal a candy-colored mosaic of insults, a wall of shame and abuse.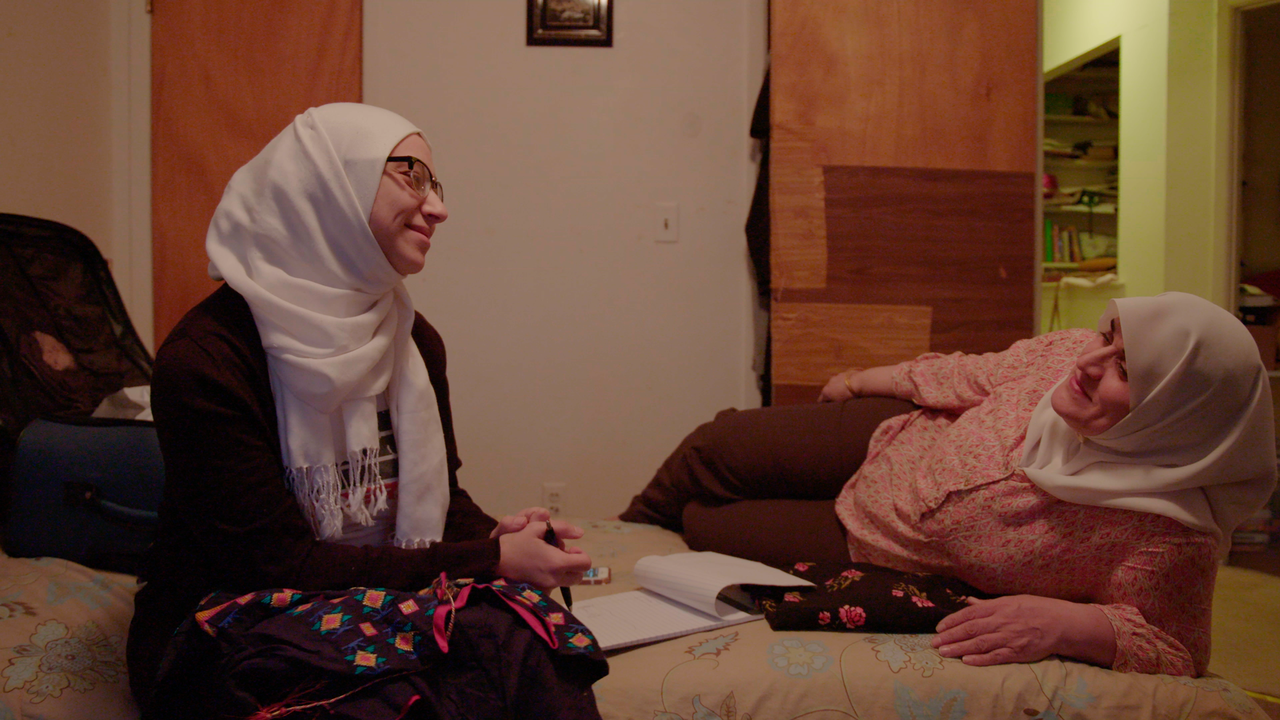 An Act of Worship is a polyphonic portrait of the last 30 years of Muslim life in America, told through the lens of Muslims living in the United States, and explores the impact of anti-Muslim rhetoric and policy on young Muslims who came of age after 9/11. 
Dadabhoy's film is a cleverly edited quilt of stories and home videos, pictures taken long ago at schools or family gatherings, interviews with Muslim Americans recalling the unpleasant experience of being called out as dangerous—not for anything they did but because of the racial and intolerance that remains endemic in some sectors of American society. One girl says that without her hijab, she could have "passed for white," but she donned the headscarf anyway. "I chose that path of resistance," she explains.
The bigotry faced by some Muslim Americans is so knee-jerk that in 1995, when white supremacists bombed the Oklahoma City Federal Building, men who "looked" Middle Eastern were rounded up as suspects. A mosque was burned. Even before 911, the assumption was made by some Americans that all terrorists are Muslim.
The attack on the World Trade Center by Al-Qaeda left deep scars. "Grieving and in shock with the rest of the nation, immediately, I was blamed for the death of 3,000 fellow Americans," another girl recalls. Overlooked were the Muslim victims of the attack working inside the Twin Towers. The Iraq War was interpreted by American xenophobes as a war against Muslims; the brutal "caliphate" of ISIS generated more bad publicity and became another excuse for some Americans to despise Muslims; the election of Donald Trump and the travel ban to Muslim nations added new toxins to an already poisoned atmosphere.
However, An Act of Worship isn't all gloom. It shows young Muslims taking leading roles in campaigns to get out the vote and forming community groups, finding non-Muslim allies in areas of common concern such as immigration reform. An Act of Worship shows Muslims acting out their faith's imperative for social justice. It's not a film likely to show up at any multiplex or even on the regular schedules of cinemas dedicated to films beyond the Hollywood mainstream.
The election of Donald Trump in 2016 and his administration's pandering to hate added urgency to the Muslim Film Festival's mission. In the aftermath of that election, "we definitely started to make certain that every festival had one or two films that talked about the impact of xenophobia and racism, the impact of the non-ending wars we imposed on Middle Eastern countries," Najeeb said. "We made sure we had people who could discuss these things in talk-back sessions."
She considers the event to be a family film festival. "It's something you'd be comfortable bringing your children to," she said, despite the reality of war and prejudice present in some selections. "We chose films with minimum profanity and sexual situations. We want parents to be comfortable bringing their kids because education starts at an early age. Understanding of other cultures and religions should start early."
The films are selected by a programming committee whose members screen possible selections separately to avoid the danger of swaying each other by watching as a group. "We then share our opinions—thumbs up, two thumbs up, absolute yes, absolute no. I favor documentaries, but dramas and comedies are also important. This year we have many more serious films. That's just what happens. We don't have an unlimited number of days for the festival, and we want to choose the best of the newest films.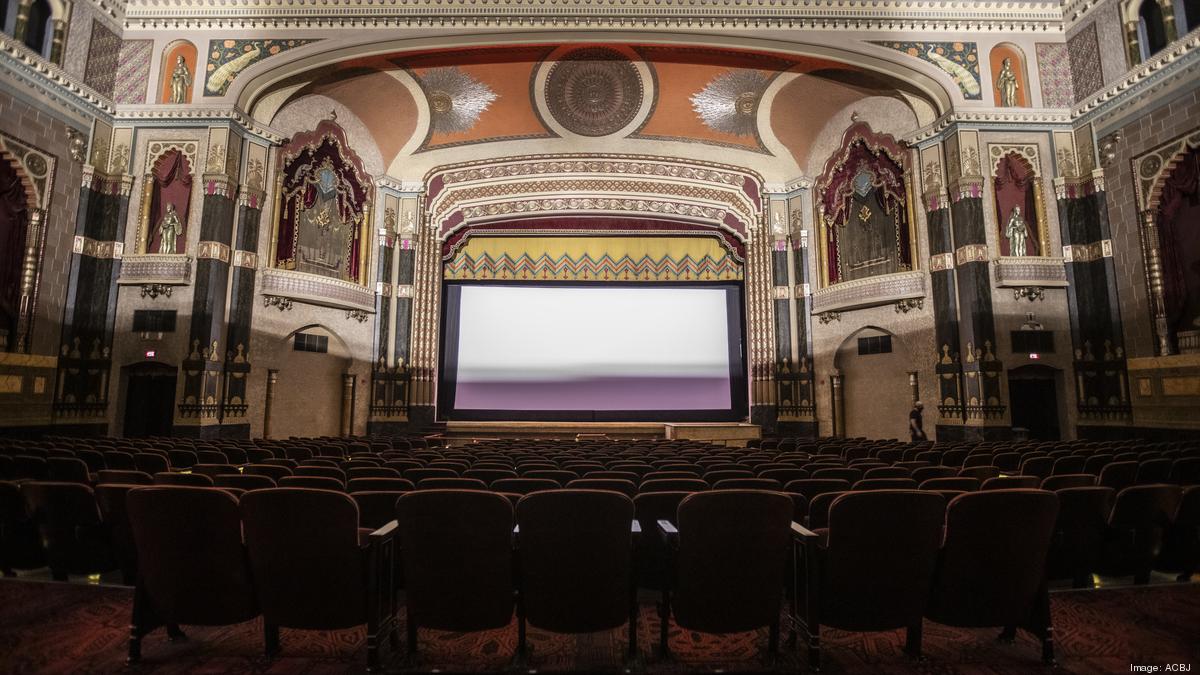 The Oriental Theatre is a  95 year old landmark theater in Milwaukee, Wisconsin operated by Milwaukee Film at 2230 N Farwell Ave, Milwaukee, WI 
Milwaukee is unique for having an event of this kind. "We are one of the only independent Muslim film festivals in America," Najeeb said. "There are Middle Eastern film festivals, Turkish film festivals, Iranian film festivals—we searched all over before starting our festival. We thought, 'We don't want to reinvent the wheel,' but we found there was no one to seek guidance from!"
Lessons were learned after the first years. "We held the festival at several different theaters to start because we were trying to make it accessible by being in a variety of places," Najeeb continued. "But we found that too many places can also be confusing. We were approached by Milwaukee Film's executive director, Jonathan Jackson about bringing the festival to the Oriental, a beautiful theater. It's the appropriate home for the Milwaukee Muslim Film Festival."