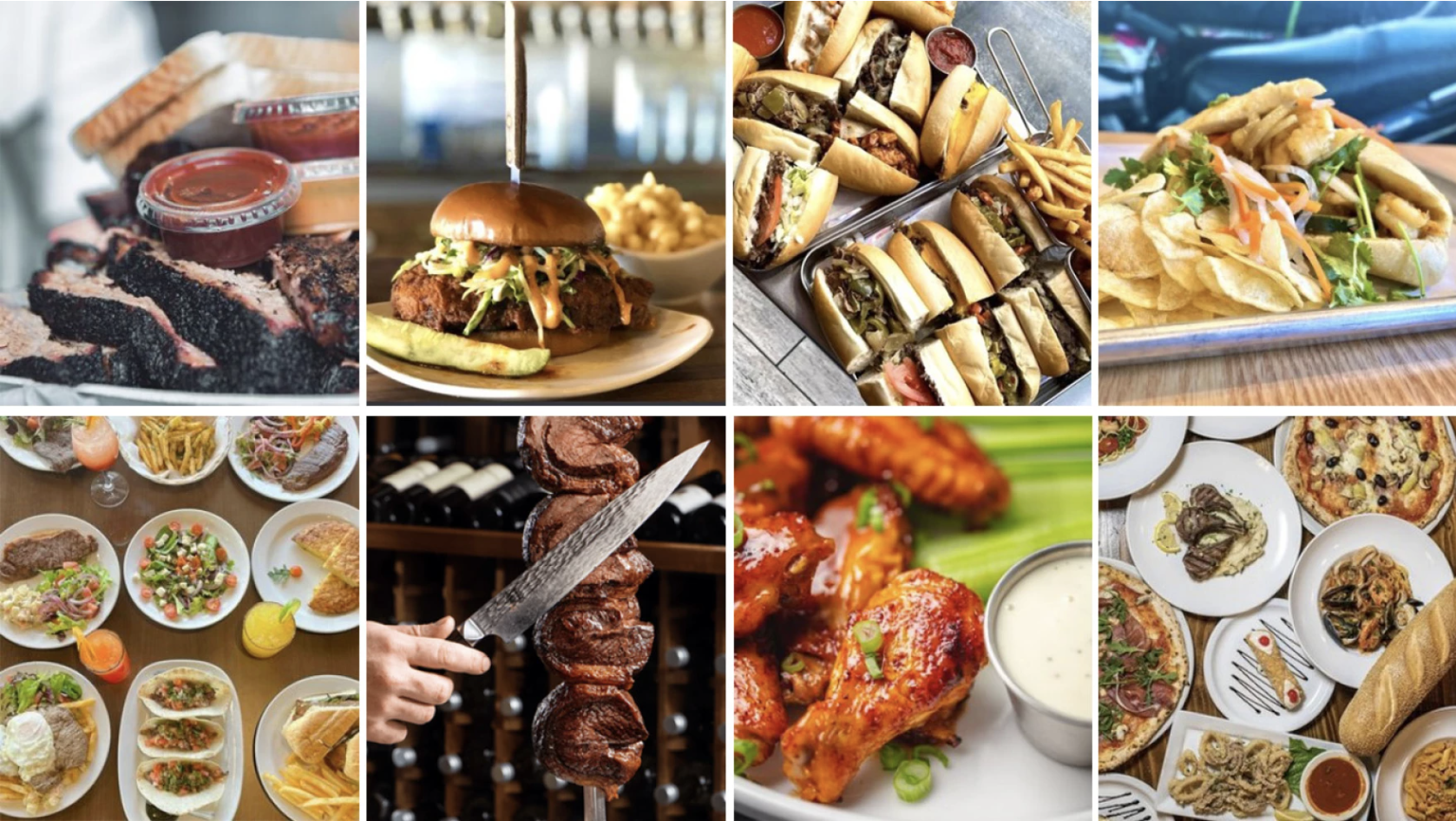 Eat Halal Milwaukee, a campaign to diversify halal dining, lists 46 Greater Milwaukee restaurants offering halal options year-round.
"To hear about all the different cuisines we can try and to have access to new restaurants is so exciting!" said Hanan Kaloti of Brookfield, a volunteer with the Eat Halal Milwaukee team, who enjoyed her first Argentinian food at El Gaucho Grill in Brookfield during Halal Week 2023.
"Halal" is an Arabic word that means permissible in Islamic law. Regarding food, it means it meets Islamic dietary restrictions, including the treatment of animals and how they are slaughtered. 
For the past two years, a small, high-energy band of volunteers decided to change the dining landscape in Greater Milwaukee for Muslims seeking halal food. They declared the second week of July Halal Week, then called Milwaukee's top-rated restaurants in all price ranges to convince them that, given Milwaukee's growing Muslim population, offering halal dishes is good business.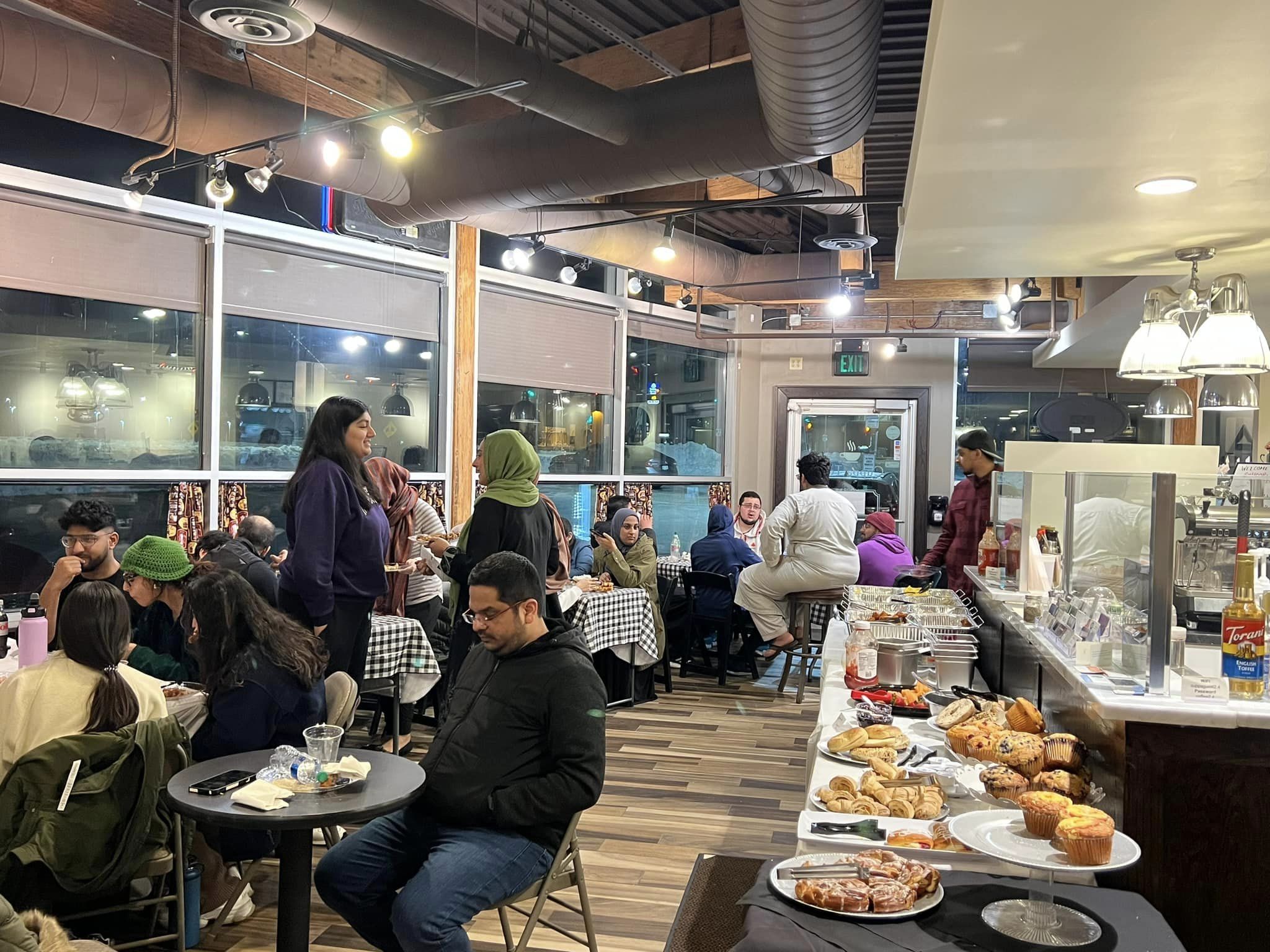 Cuppa Tosa in Wauwatosa offered a halal iftar buffet during Ramadan. (Iftar is an Arabic word that means to break one's fast.)
To sweeten the deal, the Eat Halal Milwaukee team promised to promote restaurants serving halal food on its website and through social media. As a bonus, they rallied family and friends to join them as they dined in these restaurants during Halal Week and beyond, creating a buzz about their experience.
By the time Eat Halal Milwaukee marked its second annual Halal Week in July, its new website listed 46 Greater Milwaukee restaurants serving halal. Some restaurants have full halal menus; others offer a few halal dishes. Some already served halal food; others were persuaded by the Eat Halal Milwaukee campaign to include halal options. 
Any way you slice it, Greater Milwaukee's expanding halal restaurant options and that's good for area Muslims and restaurant owners alike, said Eat Halal Milwaukee founder Bushra Zaibak of Brookfield. From the launch of Eat Halal Milwaukee's website in mid-June through the second annual Halal Week, July 7-16, 13,000 visited the site. Most were from southeastern Wisconsin but a significant number were from around the Midwest—Illinois, Michigan and Minnesota, with a smattering from across the United States, Europe and the Middle East, said Sarah Arabiyat, who created and monitors the website.
"When restaurants participate (in Halal Week), they see the growing demand for halal options, Zaibak told WMJ in an interview last week. "Say they make the best burgers or the most amazing chicken wings, they want everyone to try them. For them to be able to extend their reach to a community that otherwise wouldn't have access is really exciting."
An idea whose time had come
Eat Halal Milwaukee began in 2022, when Zaibak decided to search for halal food in Milwaukee. She ended up with a limited list. While a number of excellent restaurants offered delicious halal food, most offered Middle Eastern menus, she said.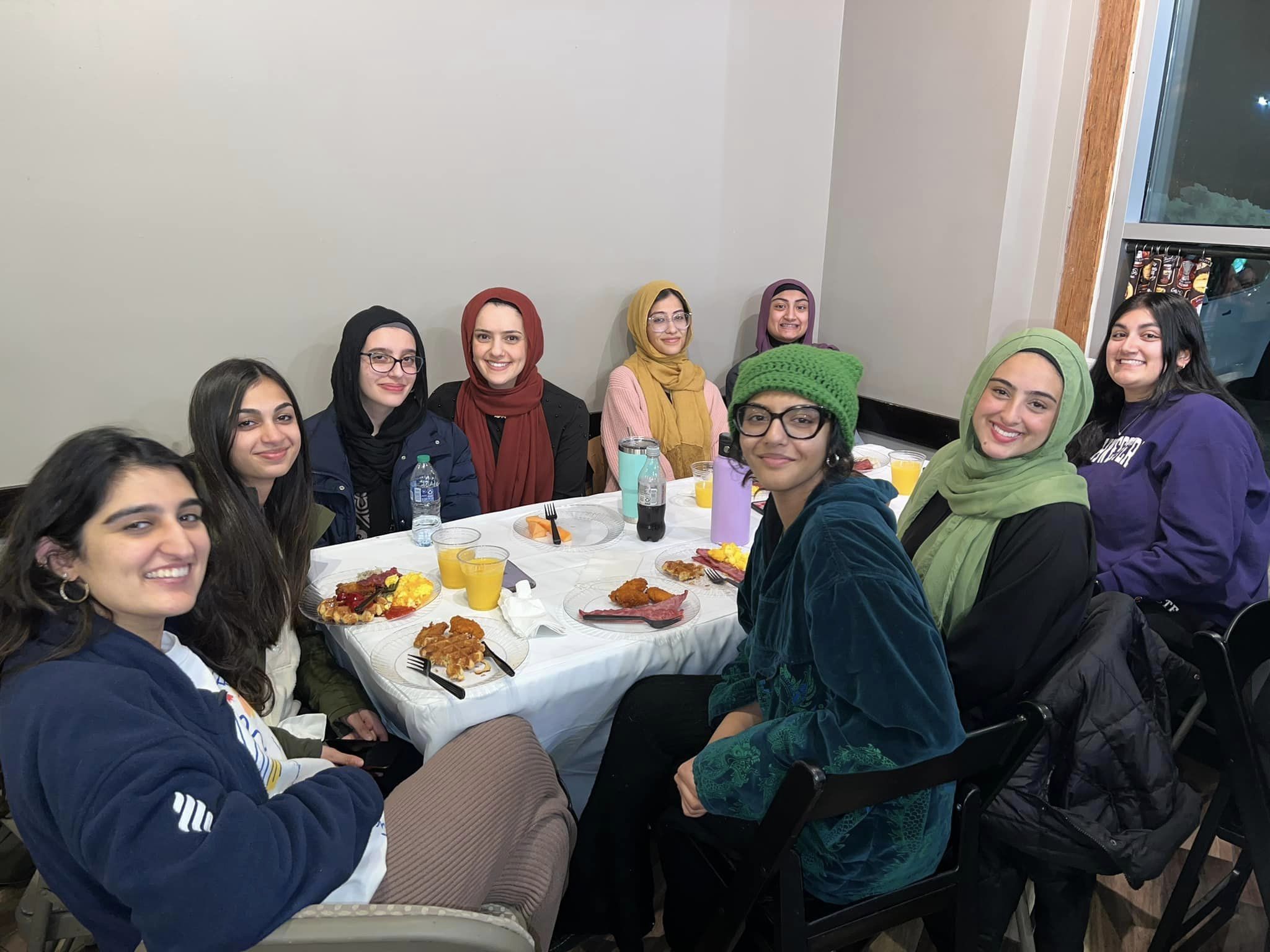 Muslim friends dined together at Cuppa Tosa during Ramadan.
With Greater Milwaukee's growing Muslim population, Zaibak decided it was time to diversify the area's halal food options. She recruited her friends, children, nieces and nephews, and their friends, and launched the Eat Halal Milwaukee campaign. 
Zaibak began cold-calling restaurant owners to ask them to participate in Halal Week. "One of my biggest challenges in this whole thing is to get to the decision-maker," she said. "Once you reach them and explain it, they usually see the benefit."
In July 2022, Eat Halal Milwaukee recruited 18 restaurants to serve one or more halal dishes during Halal Week. The team promoted the offerings to area Muslims through social media. A growing national chain, Dave's Hot Chicken, signed on as a sponsor and supported a Halal Food Truck Festival during Ramadan "They contacted us and asked, 'How can we participate?'" Zaibak reported.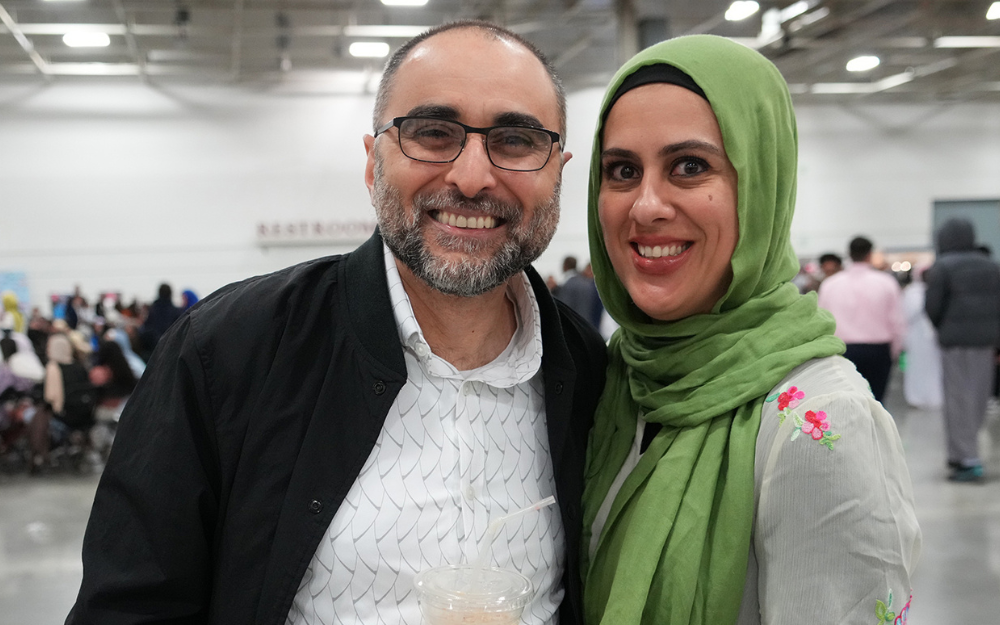 Hashim Zaibak, CEO of Hayat Pharmacy, and his wife Bushra Zaibak, founder of Eat Halal Milwaukee
The campaign made big strides this year. Although the same number of restaurants participated in Halal Week (not all the same ones as in the previous year), most pledged to continue offering halal dishes year-round. Promotional merchandise featuring the Eat Halal logo was sold and a service component was added, Respite Night for caregivers. Hayat Pharmacy, owned by Zaibak and her husband Hashim Zaibak, and the Milwaukee Muslim Women's Coalition became Eat Halal Milwaukee sponsors.
Most important, a new website was created that centralizes information for both restaurantgoers and owners and gives Eat Halal Milwaukee an established presence throughout the year.
"The only way we communicated last year was through social media," Zaibak said. "My daughter-in-law (Sarah Arabiyat) was with me when I was cold calling, trying to get restaurant owners to participate. Sarah told me she thought we'd have a lot more credibility if we had a website. So, she built this fantastic one."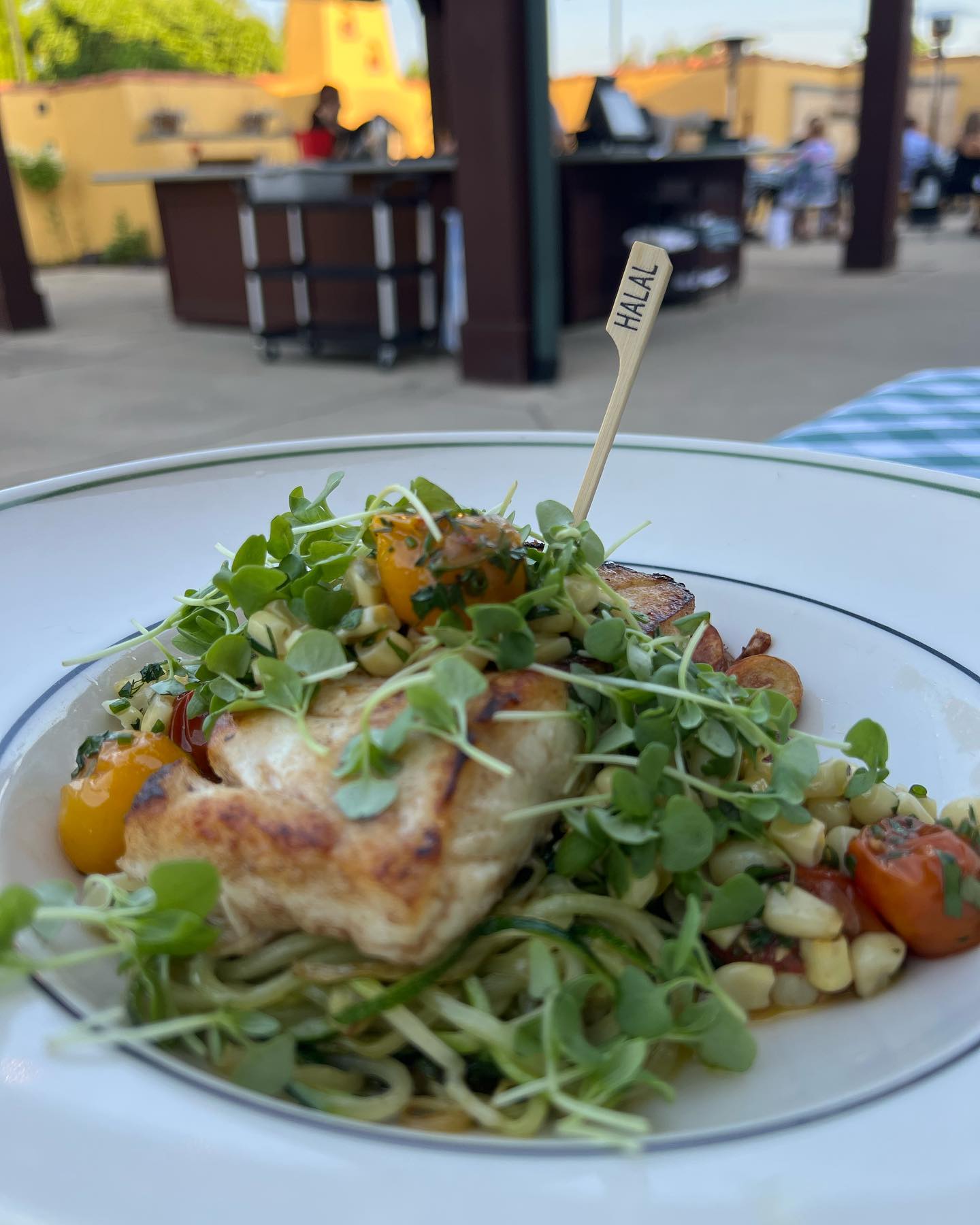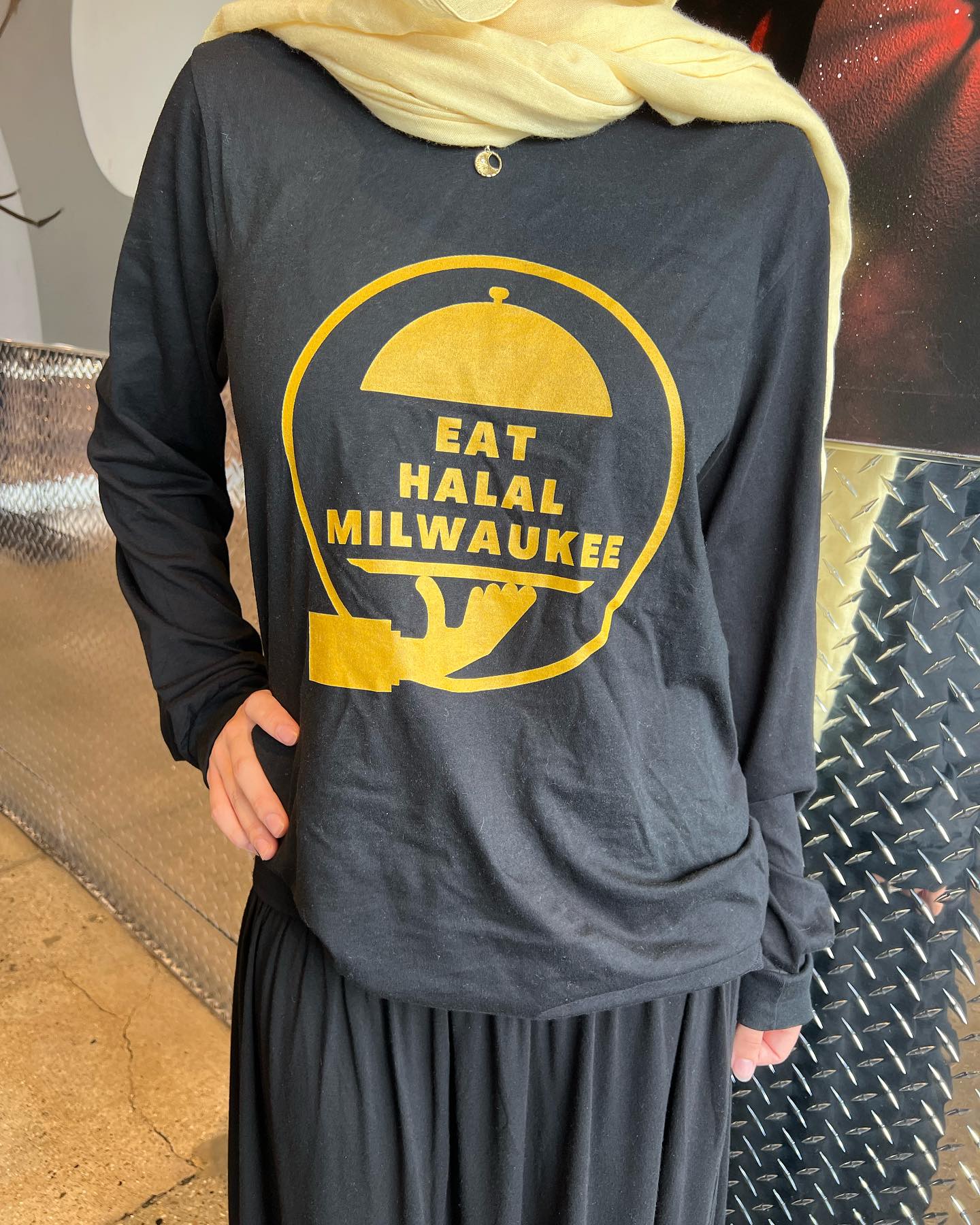 Wooden food flags and t-shirts are part of Halal Week's marketing.
Now the Eat Halal Milwaukee team can refer restaurant owners to the site and use it to promote related events throughout the year, like the Halal Food Truck Festival. It offers a database of halal food options in Greater Milwaukee, letting the public know where they can find halal food and what cuisines are available. "Sometimes restaurants we haven't listed yet contact us to let us know they serve halal and ask to be added to the database," Zaibak said.
Arabiyat, a nursing student, learned to create a website when she was a student at Arrowhead High School in Hartland. She created the Eat Halal Milwaukee site over two weeks in June.
"My favorite thing is the contact page," she said in an interview with WMJ. "We receive questions and suggestions, including new restaurants to contact. I see the most common questions and can add that information in the future." 
A night out for caregivers
Few need new dining opportunities more than caregivers, the Eat Halal Milwaukee team realized. And when they did, Hanan Kaloti's role on the team expanded. She proved to be the perfect person to organize a respite night for caregivers of people with special needs, Zaibak said.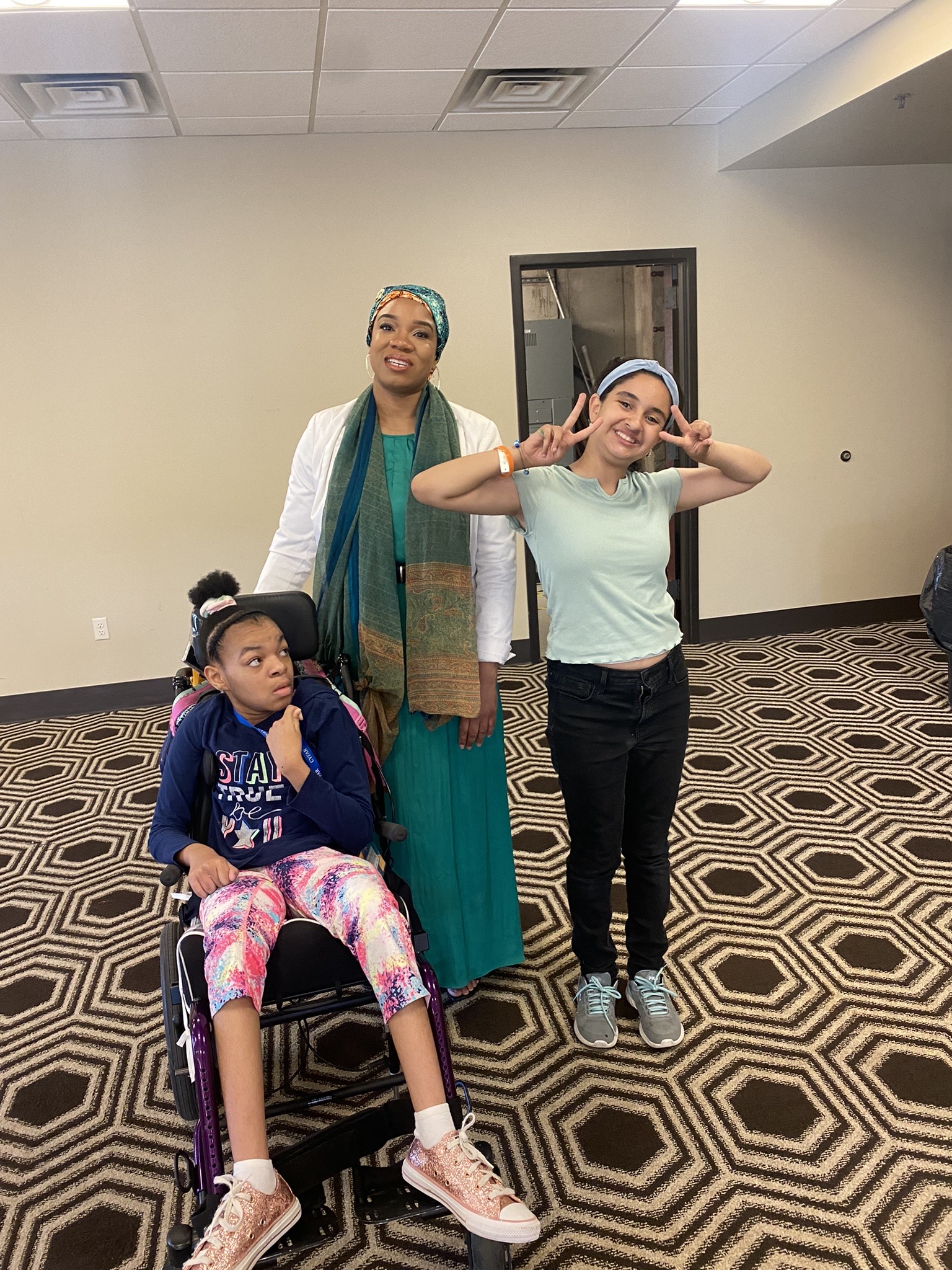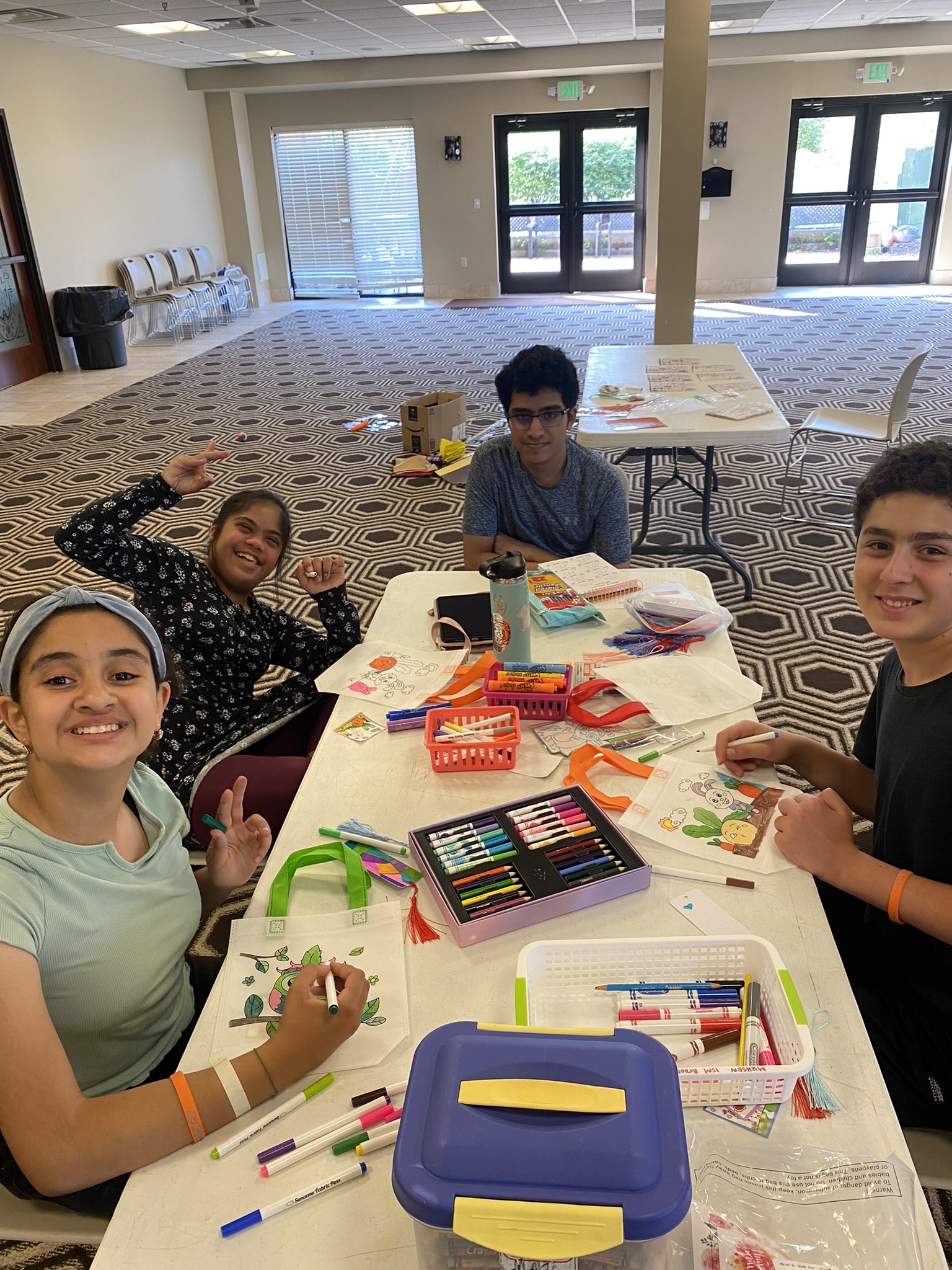 Eat Halal Milwaukee offered four hours of care for special needs children and their siblings during Halal Week so their parents could go out to eat.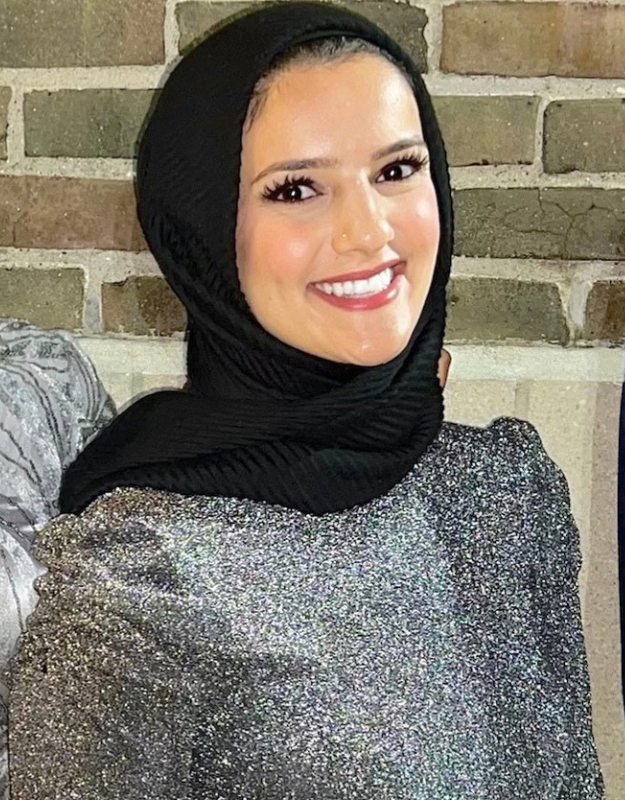 Hanan Kaloti is a special education case manager for the Oak Creek-Franklin School District.
Kaloti, a special education teacher and case manager, is the Wisconsin facilitator for MUHSEN, Muslims Understanding and Helping Special Education Needs, a national nonprofit that provides a range of programs and services to improve the experience within mosques for those with disabilities. 
Eat Halal Milwaukee offered four hours of care for special needs children and their siblings "so their parents could go out for a nice, halal meal," Kaloti said. Parents could drop off their children at Masjid Al-Noor in Brookfield, where volunteers would take care of them for four hours. Giuseppe's Pizza donated pizza for the children and volunteers. 
The team advertised the opportunity on the Islamic Society of Milwaukee's social media and through a WhatsApp group chat for caregivers. Four families and six volunteers signed up.
The ratio of volunteers to children "worked out perfectly," Kaloti noted. As one of the volunteers, she led games and supported the children. She also gave other volunteers instructions on serving this group. Parents filled out forms to provide information specific to their child (allergies, needs, calming strategies, etc.), she added. 
"The parents loved it," Kaloti said. "We got such great feedback. One parent actually came to pick up his daughter early and she told him, 'I'm not ready to go.'
"We hope to offer another respite night soon."
In her second year as a volunteer with Eat Halal Milwaukee, Kaloti said there's no question Halal Week 2023 was a success.
"Before it started, I had a little bit of nerves, wondering how successful it will be this year," she said. "It's only the second year. Now, hearing all the feedback from restaurants and the community, it's thrilling."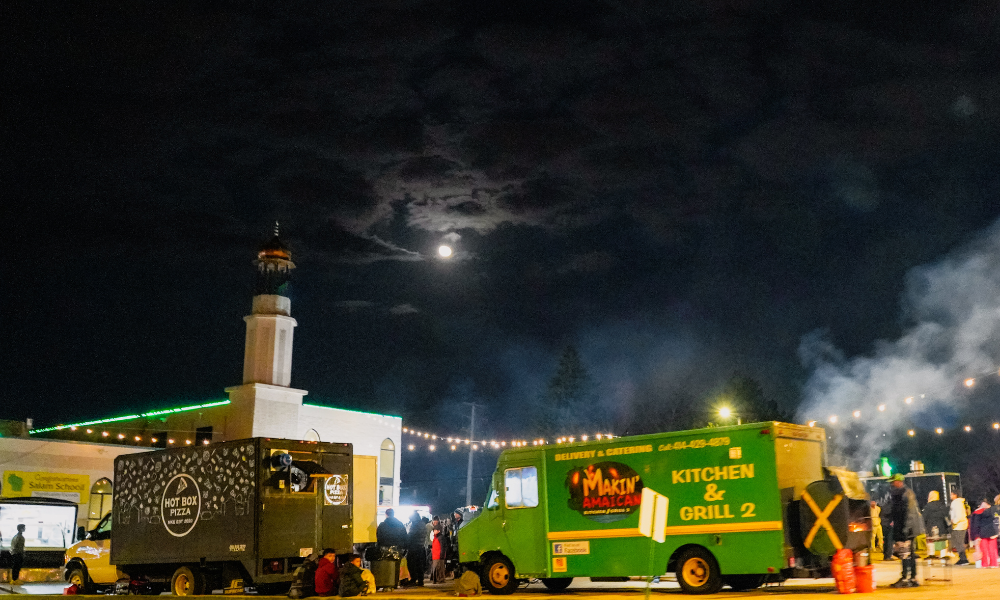 The Suhoor Food Truck Fest for Ramadan 2023 offered halal eating April 7 before dawn at the Islamic Society of Milwaukee, attracting huge crowds.