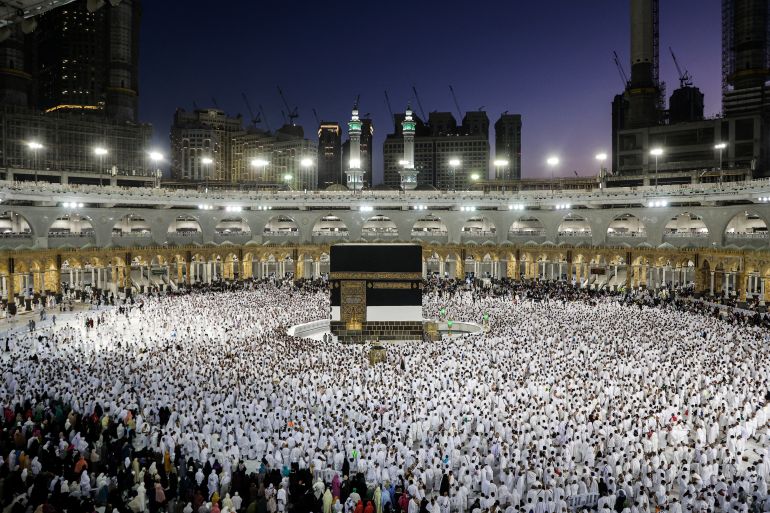 Photo by Associated Press
Muslim pilgrims pray around the Kaaba, Islam's holiest shrine, at the Grand Mosque in Saudi Arabia's holy city of Mecca during the annual Hajj pilgrimage.
The largest Hajj in history took place during the last week of June, an official at the Saudi Ministry of Hajj and Umrah told Al Jazeera. News reports say between two and 2.5 million Muslims from across the globe visited Islam's holiest site, the Kaaba, the cubic building in the Grand Mosque in Mecca, to perform the five-day Muslim pilgrimage. 
"Photos from the Hajj that show millions of people from all nationalities, literally every nation on earth, gathering in one place spark curiosity in people of many faiths," said Waleed Najeeb, M.D., of Mequon. Najeeb has made the Hajj seven times.
Dr. Najeeb, along with his wife Janan Najeeb and other hajjis, an honorific title for those who have performed this sacred Muslim obligation, will be sharing their experience at the Milwaukee Muslim Women's Coalition's Networking Brunch on July 28.
While MMWC's Networking Brunch has explored wide-ranging topics—from bees to herbs to science and faith, its mission is interfaith education, said MMWC founder Janan Najeeb. "That has been our purpose from the beginning."
"It cultivates acceptance through face-to-face interaction, where food, ideas and opinions are shared in a festive, hospitable environment," said MMWC special projects manager Cherrie Hanson, who plans and organizes the brunches.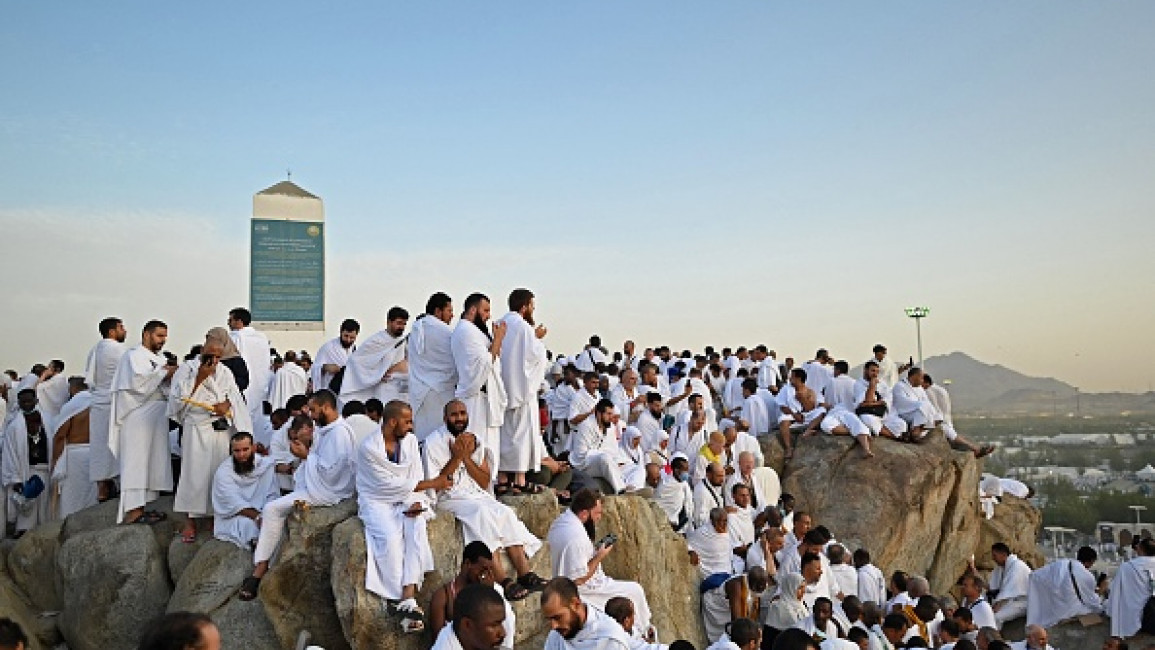 Photo courtesy of Getty Images
The ascent of Mount Arafat is considered the most important part of the Hajj pilgrimage.
The Hajj is a valuable topic for interfaith exploration because it connects the major monotheistic religions—Islam, Christianity and Judaism, Dr. Najeeb said in an interview Monday with the Wisconsin Muslim Journal. It primarily commemorates events from the life of Abraham (the Prophet Ibrahim in the Islamic tradition), who is a central figure in the three large monotheistic faiths. "It relates us to the same prophet and ultimately to the same God who sent him," Najeeb said.
The Milwaukee Muslim Women's Coalition's July Networking Brunch will feature a conversation with individuals who have successfully undertaken the Hajj. Presenters will explain the preparation process, the profound religious commitment involved and the ultimate fulfillment of one of Islam's five central tenets. It will be held from 10 a.m. – 12 p.m., Friday, July 28, at the Islamic Resource Center, 5235 S. 27th St., Greenfield. 
Brunch is provided by Taqwa's Bakery and Restaurant. The cost is $15 to be paid at the door by cash or credit card. Registration is required.  Please register here.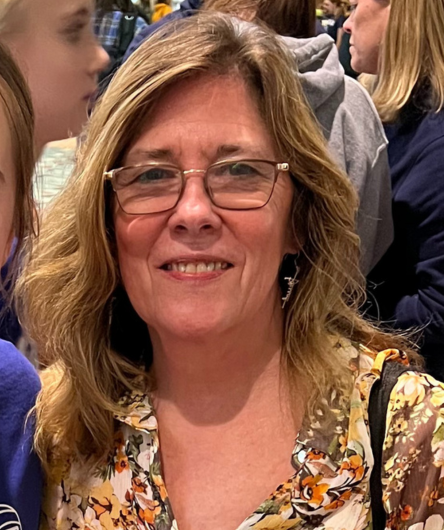 An interfaith exchange
When Lisa Chmielewski of Greenfield attended the MMWC Networking Brunch last month, she stepped into "a whole different world," she said in an interview Tuesday. In the process of becoming an Episcopal deacon, she is required to do "community placement" for several months. She was seeking a place that would help her grow personally and spiritually, she said.
Her mentor connected her with MMWC. "He wants me to step outside my comfort zone," she explained. He introduced her to Hanson who invited her to the networking brunch and to explore doing her community placement at the Islamic Resource Center, MMWC's headquarters. 
At the networking brunch, Chmielewski met people of different cultural and religious backgrounds. "I got so excited, walking into that environment," she said. "It was extremely welcoming. I've always had a passion for learning and moving beyond what I already know. Even if I wasn't doing community placement, I would be excited to go there and learn more," she said.
"I was not aware of the Islamic Resource Center and what they do. I've only had just a little slice of experience with them but I already think it is extremely valuable," she added. Chmielewski said she was impressed with the resources they provide and "all the people they help behind the scenes, including a lot of refugees and children.
"They are open to questions," she noted. "They want people to learn. I know about my own faith journey and about who I am as a Christian, but for me to be able to grow as a Christian, I need to learn more about other people and how their faith works and what it means to them."
Chmielewski had heard of the Hajj but "didn't know much about it." She has been researching it and is planning to attend the luncheon to learn more. 
Learning from the Hajj
The Hajj has lessons for Muslims and non-Muslims alike that are enriched in interfaith discussion, Dr. Najeeb said. He said he is looking forward to sharing the significance of the Hajj in an interfaith setting.
"Most people, in matters of faith, are sincere," he said. "When we (people of faith) come together for the purpose of dialogue, it is an opportunity to strengthen and purify your faith. Someone may ask you a question, challenge your ideas and you have to really think about what you are saying. You may find you have a wrong idea and have a chance to correct it," he said.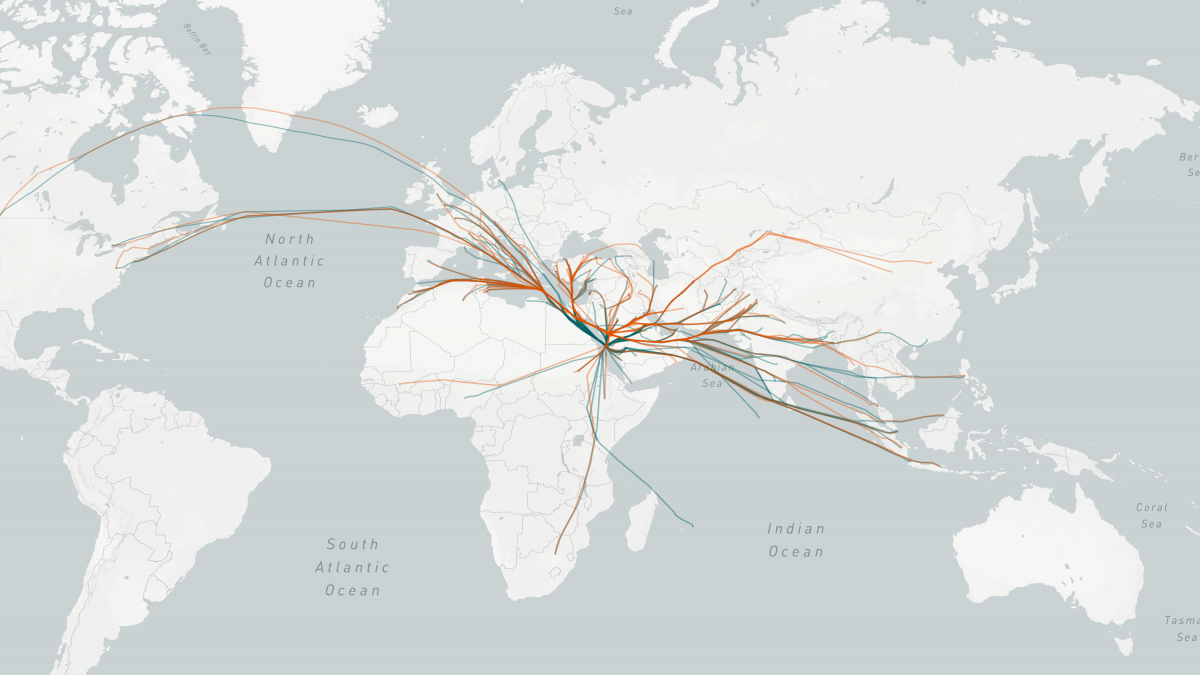 Graphic courtesy of Al Jazeera
Every year millions of Muslim pilgrims from around the world descend upon Mecca for the spiritual journey of Hajj.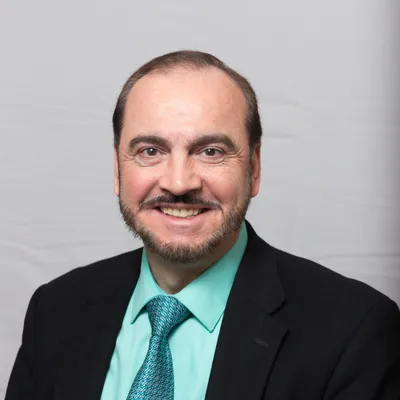 Najeeb compared his experience growing up in Syria, where everyone he interacted with was Muslim, to being in Milwaukee's diverse, interfaith community. The exposure to diverse faiths and ideas "has made my own faith multiple times stronger," he said. "Christian friends also tell me interfaith dialogue makes them better believers.
"The main function of interfaith dialogue is to purify everyone's faith, not to convert people," he said. "Conversion is the wrong concept. We believe that we cannot convert anyone. It is in the hand of God to guide us. We are really brothers and sisters, worshipping the same God."
Najeeb did his first four pilgrimages when he was young, before the age of puberty, he said. Therefore, it did not count as a fulfillment of his obligation. "After that, I went one time for myself. The second time, I took my family (my wife and children), and the third time, I took my parents," he explained.
Among the wonders of the Hajj he wants to share at the networking brunch are:
the experience of forgiveness, having a clean slate and a fresh start;

the experience of humbleness, being equal to the other pilgrims, regardless of their worldly status;

the experience of joy, visiting God's house;

the significance of visiting Mount Arafat, where Muslim tradition teaches Adam and Eve (Howa) reunited after they were expelled from Paradise, sought and secured God's forgiveness, and where everyone's soul is born.
"Every time I go, I feel as if I am going for the first time," Najeeb exclaimed. "You go there with sacrificing, leaving everything in life, your status, your possessions, everything, to go. 
"Although it's crowded and there are so many people around you, you feel you are there alone with God."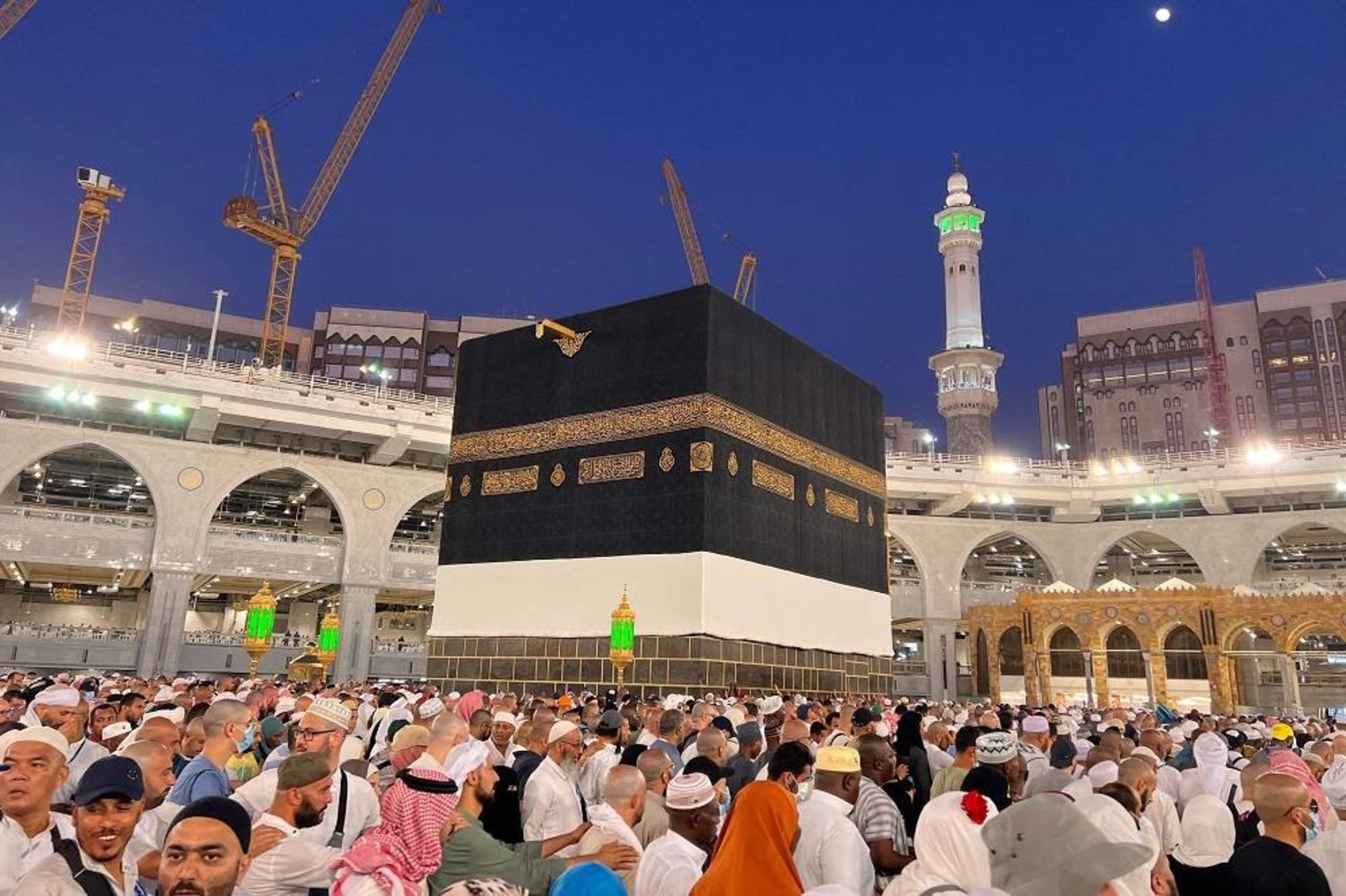 Muslim pilgrims gather around the Kaaba in Mecca on June 30 during the Hajj.