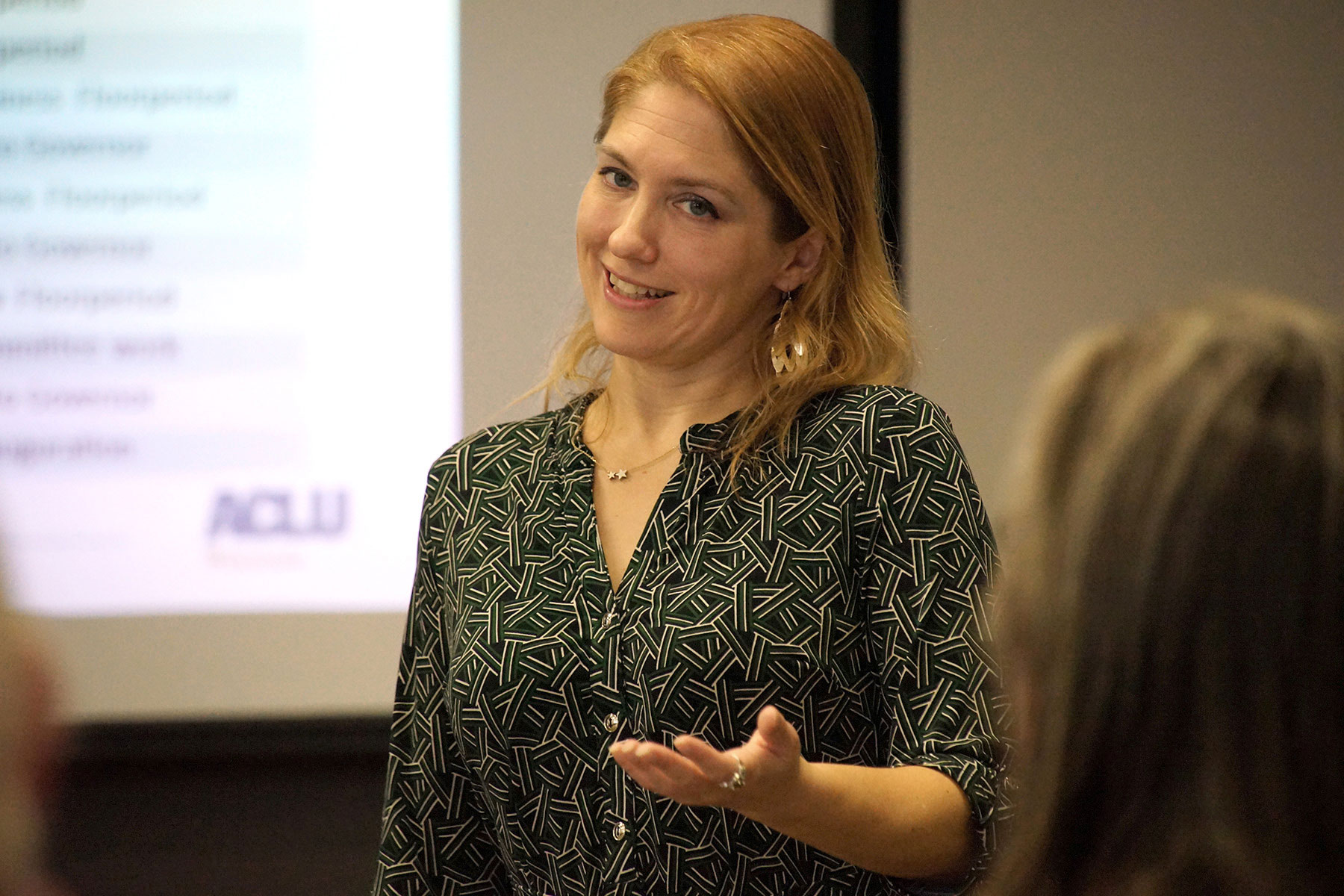 The Milwaukee Muslim Women's Coalition hosted a networking brunch on February 23, presenting an overview from the ACLU Wisconsin about how the state legislatures work and what citizens can do to be more effective proponents.
When advocating for change, the first thing the public should do is determine who has the power to make it happen. It is important to learn about the different levels of government in Wisconsin, and develop strategies to use to accomplish civil goals and get what is needed from the people in power.
Molly Collins has worked in the nonprofit arena for more than 20 years and joined the ACLU of Wisconsin in 2012. As the Deputy Director, she oversees the advocacy, lobbying, and legislative activities as well as much of the organizational administration. She works on a number of issue areas, including policing, mass incarceration, voting rights, marriage equality, and education.
This audio segment was recorded during the presentation given by Molly Collins. Also featured are images take during the Networking Brunch.