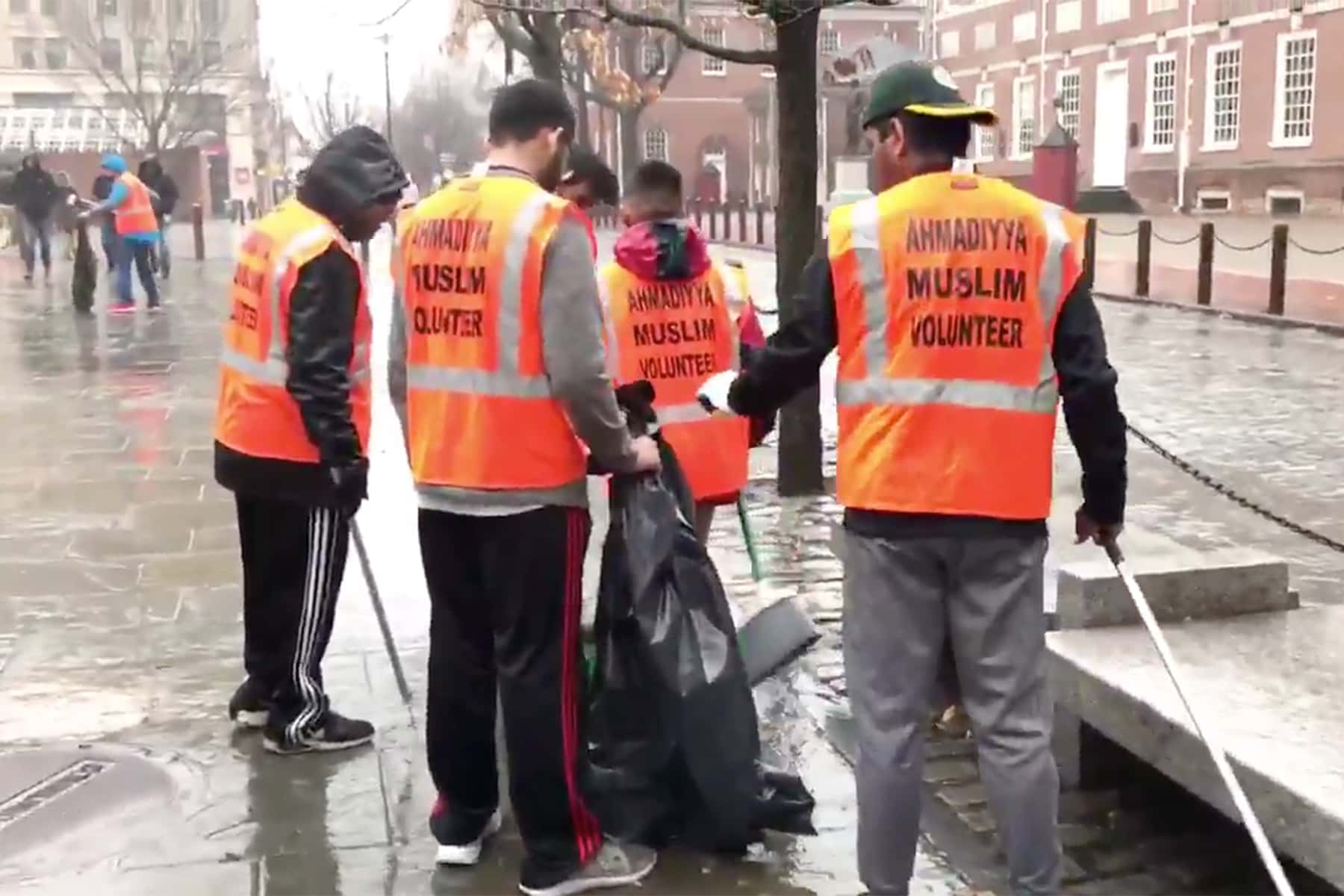 Members of a Muslim youth group collected trash and cleaned up national parks around the U.S. recently in an effort to relieve some of the damage done during the government shutdown.
Dozens of people associated with Ahmadiyya Muslim Youth Association, the largest national organization for Muslim youths, cleaned up litter, emptied trash cans and swept the grounds in places such as the Everglades National Park in Florida and Joshua Tree National Park in California.
More than a dozen young Muslim men also reportedly picked up trashed at the Independence Mall in Philadelphia, the site of Independence Hall and the Liberty Bell. A group of volunteers were also spotted cleaning up areas at the National Mall in Washington DC.
"Service to our nation and cleanliness are important parts of Islam," Dr. Madeel Abdullah, president of the youth group, said in a press release.
"We could not sit idly by as our national parks collected trash. We will lead by example and dispose of this garbage appropriately and invite all Americans to join us in these parks and others across the nation."
A spokesperson for the group, Salaam Bhatti, told the news network that people from the general public joined its members during clean-ups after getting in contact via social media.
Bhatti said that the group has logged about 200,000 hours in community cleanups since 2016. She added that such efforts help increase dialogue between Muslims and people of other religious backgrounds.
"I hope it shows that we're not here just to talk about Islam the whole time," Bhatti said. "We're here to be part of America."
The cleanups occurred as the partial government shutdown, which began on December 22, has gone on to become the longest shutdown in history. The shutdown was triggered after Republicans and Democrats could not come to an agreement on a new spending bill.
President Trump originally requested that $5 billion be included in the bill meant for a wall along the southern border, which Democrats oppose.
National parks have been impacted by the shutdown. The National Park Service said in a statement that it has "explored a number of options to address the maintenance and sanitation issues that have arisen at a number of highly visited parks."