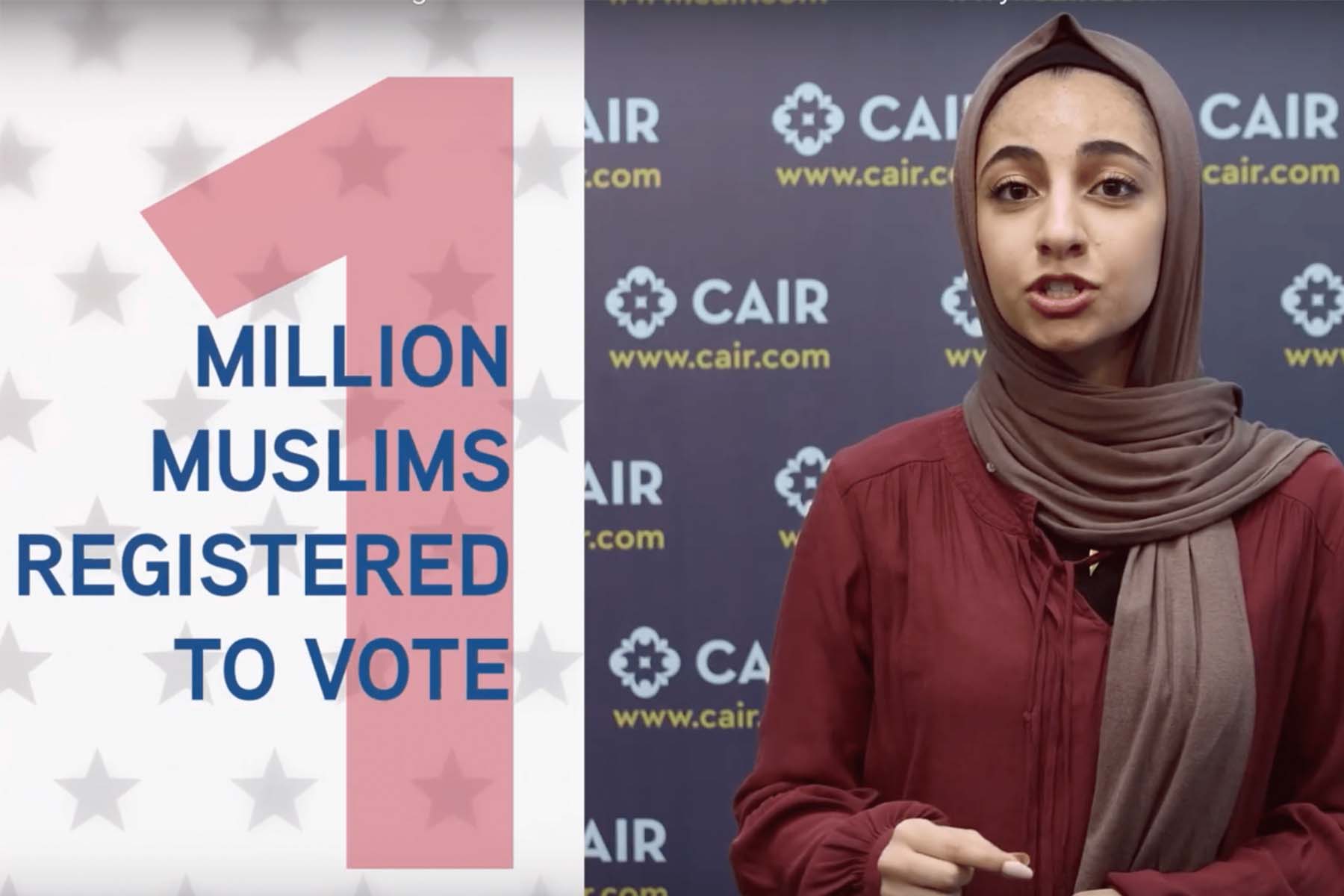 CAIR as "'#MuslimsVote: CAIR Launches Nationwide Robocall to Turn Out Muslim Voters in Super Tuesday Primary States" for CAIR
The Council on American-Islamic Relations, the nation's largest Muslim civil rights and advocacy organization, today announced that it is sponsoring a targeted get-out-the-vote robocall campaign that urges American Muslim voters nationwide to go to the polls throughout the primary election season, including on Super Tuesday.
Super Tuesday primary elections take place on Tuesday, March 3, in the following states: Alabama, Arkansas, California, Colorado, Maine, Massachusetts, Minnesota, North Carolina, Oklahoma, Tennessee, Texas, Utah, Vermont, and Virginia.
The robocall, which is scheduled for broadcast the night before each and every state's primary or caucus election, targets more than 147,504 Muslim households representing some 605,135 registered American Muslim voters. CAIR estimates there are well over 1 million registered American Muslim voters in the United States with large communities residing in key swing states.
The calls are part of CAIR's 2020 General Election "Muslims Vote Campaign" to increase Muslim voter turnout nationwide.
In addition, CAIR plans to conducted an automated telephone exit poll survey or registered American Muslim voters who reside in Super Tuesday primary states on the evening of March 3. CAIR has commissioned the independent polling company, Triton Polling & Research of Henderson, Nev., to conduct the calls and exit poll.
Today, CAIR also released a primary and caucus specific public service announcement (PSA) video reminding Muslim voters about the importance of voting in primaries and caucuses.
SEE:#MuslimsVote PSA: CAIR Urges Muslims to Get Out the Vote in Primary and Caucus Elections
BACKGROUND
This election year, CAIR's national network of 31 offices in 20 states is promoting its 2020 "Muslims Vote Campaign" through polling, candidate surveys, local voter registration drives and get-out-the-vote initiatives, in addition to hosting candidate forums and debate watch parties.
On February 3, CAIR released the results of its first 2020 primary election poll of registered Muslim voters ahead of the Iowa caucus. CAIR's poll surveyed 346 registered Muslim voters nationwide who said they would support a Democratic Party presidential candidate if an election were held today.
In January, CAIR released its 2020 General Election "Sample Questions for Candidates and Government Officials" toolkit and a "State Voter Registration, Primary, Caucus, and Special Election Calendar" as a Muslim community resource.
If you believe your voting rights have been violated while voting, please contact the Council on American-Islamic Relations at (202) 488-8787 or civilrights@cair.com.