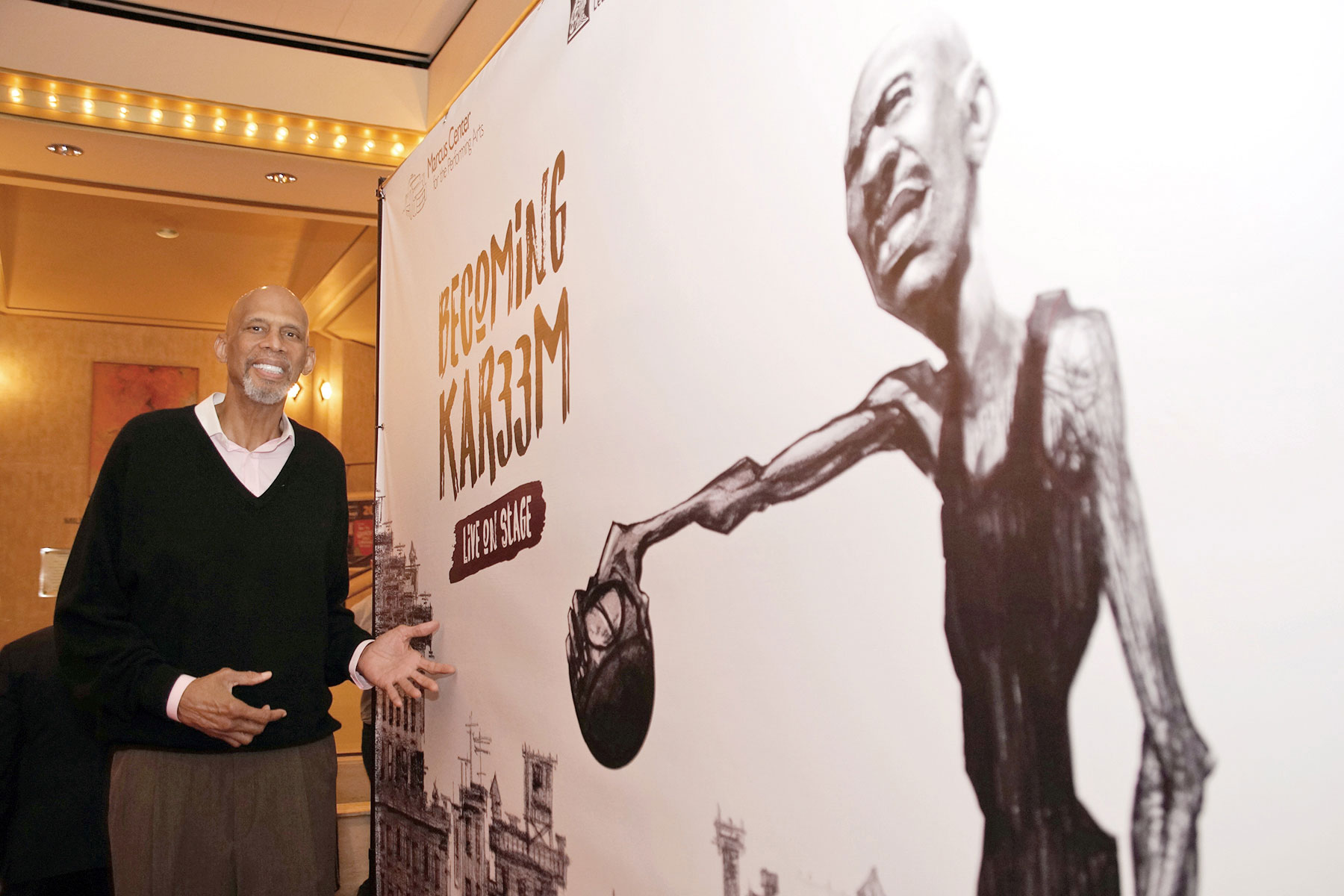 Based on his NYTimes best-selling book, Kareem Abdul-Jabbar was in Milwaukee on September 7 for his live on-stage show at the Marcus Center for the Performing Arts – Uihlein Hall, and the Wisconsin Muslim Journal caught up with him on the red carpet.
Hosted by Milwaukee sportscaster Bill Michaels, the legendary NBA champion and all-time leading scorer, NYTimes best-selling author, and recipient of the 2016 Presidential Medal of Freedom, Abdul-Jabbar had a candid one-on-one discussion about how he became the man he is today, and the people and places that helped to shape his life and impact his views.
At one time, Lew Alcindor was just another Catholic schoolboy from the housing projects in New York City, with all the usual social problems. He struggled with fitting in, with pleasing a strict father, and with overcoming a shyness that made him feel socially awkward. But with a talent for basketball, and an unmatched team of supporters, Alcindor was able to transform to become Kareem Abdul-Jabbar.
Becoming Kareem stretched from a childhood made difficult by racism and prejudice to a record-smashing career on the basketball court as an adult. Abdul-Jabbar's life was packed with "coaches" who taught him right from wrong and led him on the path to greatness.
These individuals included his UCLA Coach John Wooden, who became his lifelong friend; basketball legend Wilt Chamberlain, who exposed the young high school star to all the material rewards that fame could bring; Muhammad Ali who inspired the young college student to become more politically active; international martial arts sensation Bruce Lee, who taught Kareem about balance in the mind and body; and his life-altering meeting with Dr. Martin Luther King, Jr. while Kareem was still in high school.
On the red carpet outside Uihlein Hall, Abdul-Jabbar said he chose Milwaukee for the launch of his Becoming Kareem tour because he believed the one-time hometown audience would have an open mind. The Milwaukee performance showcased Abdul-Jabbar's top seven mentors, and the most important lessons he learned from each of them – pushing him to find his own path. That personal journey sparked his drive for activism and social change.
During his talk on-stage with Michaels, Abdul-Jabbar focused on topics that reflected his status as a Renaissance man: his love of music, his writing, his commitment to social justice, and his thoughts on making the American Dream available to everyone.