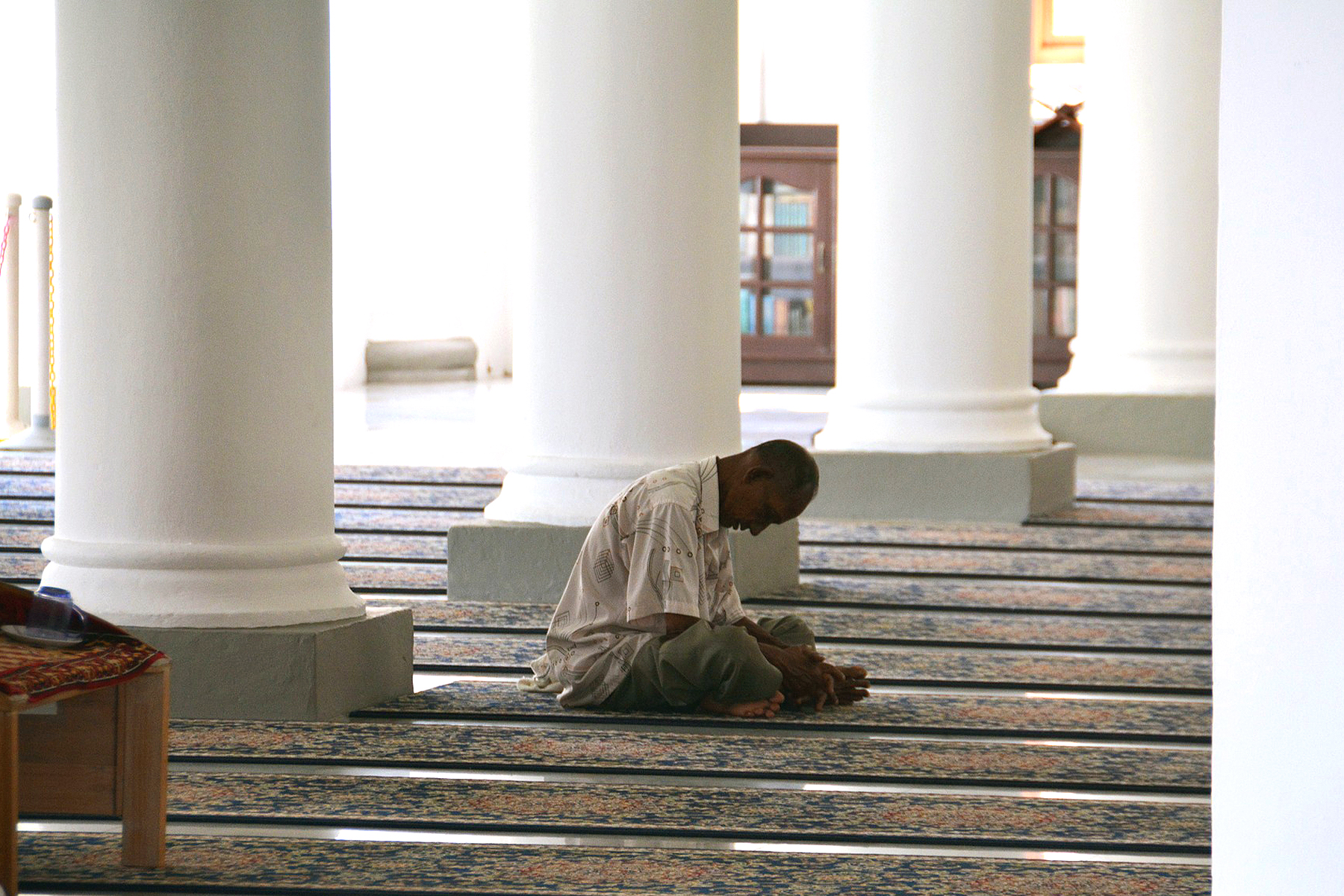 The responses from Muslim communities demonstrate how the people of New Zealand cherish the precious bonds of immense solidarity and citizenship
Muslim communities, and the people of New Zealand, have been in a state of shock since hearing of the heartbreaking terrorist attacks that caused 51 people to lose their lives and more than 48 to suffer injuries, in the world's second safest country according to the 2018 Global Peace Index.
Speaking to the media not long after the attacks, Jacinda Ardern, the New Zealand prime minister, said that 15 March was "one of New Zealand's darkest days".
A historic overview
Contrary to the dominant narrative that frames Muslims as newcomers to New Zealand, Muslims first arrived as early as 1769. The Federation of Islamic Associations of New Zealand, the country's national Muslim organisation, recorded that from the 1850s Muslim families began to settle in Cashmere, Christchurch.
Christchurch, therefore, has long become an important location for Muslims. More recently, the presence of Muslims became more visible, especially from the 1960s and 1970s, due to the influx of Fiji Indian Muslims who fled political turbulence in their homeland.
Additionally, since the 1960s, New Zealand's changing immigration and refugee policy gradually became more hospitable to non-British, European or American immigrants. Following the influx of Fiji Indian Muslims, New Zealand received Muslims from other countries such as Somalia, Afghanistan, Iraq and most recently, Syria.
In 2015, the government announced a special quota for Syrian refugees. To date, New Zealand has consistently maintained 1000 places for Syrian refugees.Although not all refugees are Muslims, the majority are.
This has led to an increase in the number of Muslims in New Zealand which, inevitably, has upset those who uphold white nationalist or white supremacist ideology, such as Brenton Tarrant, the main perpetrator of these deadly attacks who opposes immigration, especially from Muslim countries.
'Just a regular white man'
Tarrant, in his late 20s, is not the only young, tech-savvy white supremacist who has inflicted terror in the name of hate. Indeed, he admitted that he was inspired by other white supremacists, such as Alexandre Bissonette, who was also in his late 20s when he attacked the Quebec city mosque in 2017; 32-year-old Anders Breivik who killed 77 people in Norway in 2011; and Dylann Roff who was 21 when he murdered nine black parishioners in Charleston, South Carolina, in 2015.
In his 74-page manifesto "The Great Replacement", Tarrant wrote: "I am just a regular White man, from a regular family. Who decided to take a stand to ensure a future for my people."
His statement will remind other white nationalists or white supremacists of the remarks made by many far-right politicians, such as Geert Wilders in the Netherlands.
Praising Wilders, US Republican congressman Steve King, who is known for holding white supremacist views, tweeted in March 2017: "We can't restore our civilization with somebody else's babies."
In her condemnation of this appalling atrocity, Ardern powerfully addressed New Zealand's position as a welcoming country for migrant communities who have suffered from these attacks. Ardern firmly said, "New Zealand is their home – they are us."
Why New Zealand?
As a small country, the often-mentioned question asked by international media outlets has been: "Why did they attack New Zealand, where Muslims are a very small minority?" The Otago University anthropologist Erich Kolig even said in 2015, "New Zealand is fortunate to have one of the most peaceful and complacent Muslim minorities in the Western world."
Yes, why New Zealand? Of New Zealand's 4.7 million populace, only 1.18 percent are Muslims. This number pales in comparison to the number of Muslims in other Western countries, including Australia, where Muslims account for 2.6 percent of an approximate 24 million and the European Union where approximately 25.8 million Muslims were recorded in 2016.
Emphasizing Samuel Huntington's clash of civilization paradigm, which has long been heavily critiqued by many scholars, Tarrant wrote: "An attack in New Zealand would bring to attention the truth of the assault on our civilisation, that nowhere in the world was safe, the invaders were in all of our lands, even in the remotest areas of the world and that there was nowhere left to go that was safe and free from mass immigration."
The terrorist attacks have wounded the hearts of the people of New Zealand, especially the Muslim communities. The response from Muslim communities and their organisations, the government, the New Zealand Police Office and other emergency services, as well as New Zealand communities at large, however, demonstrate how the people of New Zealand cherish the precious bonds of immense solidarity and citizenship that they dearly share.
In the face of extreme violence, the people of New Zealand have shown a strong and persistent commitment to preserving its common values of tolerance, openness and peace.
Central to these values is the deep acceptance of religious diversity that has been shared from generation to generation to maintain their continuous peaceful coexistence.
– Eva Nisa is a lecturer in Religious Studies at the Victoria University of Wellington. Her research currently focuses on women and transnational Islamic movements, religious radicalism, marriages and divorce, social media and Muslim youth and Muslim refugees.
– Faried F Saenong is currently a researcher at the University of Waikato Islamic Studies Group (UWISG) and was affiliated with JD Stout Research Centre for New Zealand Studies (VUW), Victoria University of Wellington. He is also a lecturer at the Centre of Quranic Studies (PSQ) and Institute of Qur'nic Studies (PTIQ) Jakarta.
The views expressed in this article belong to the author and do not necessarily reflect the editorial policy of Middle East Eye.