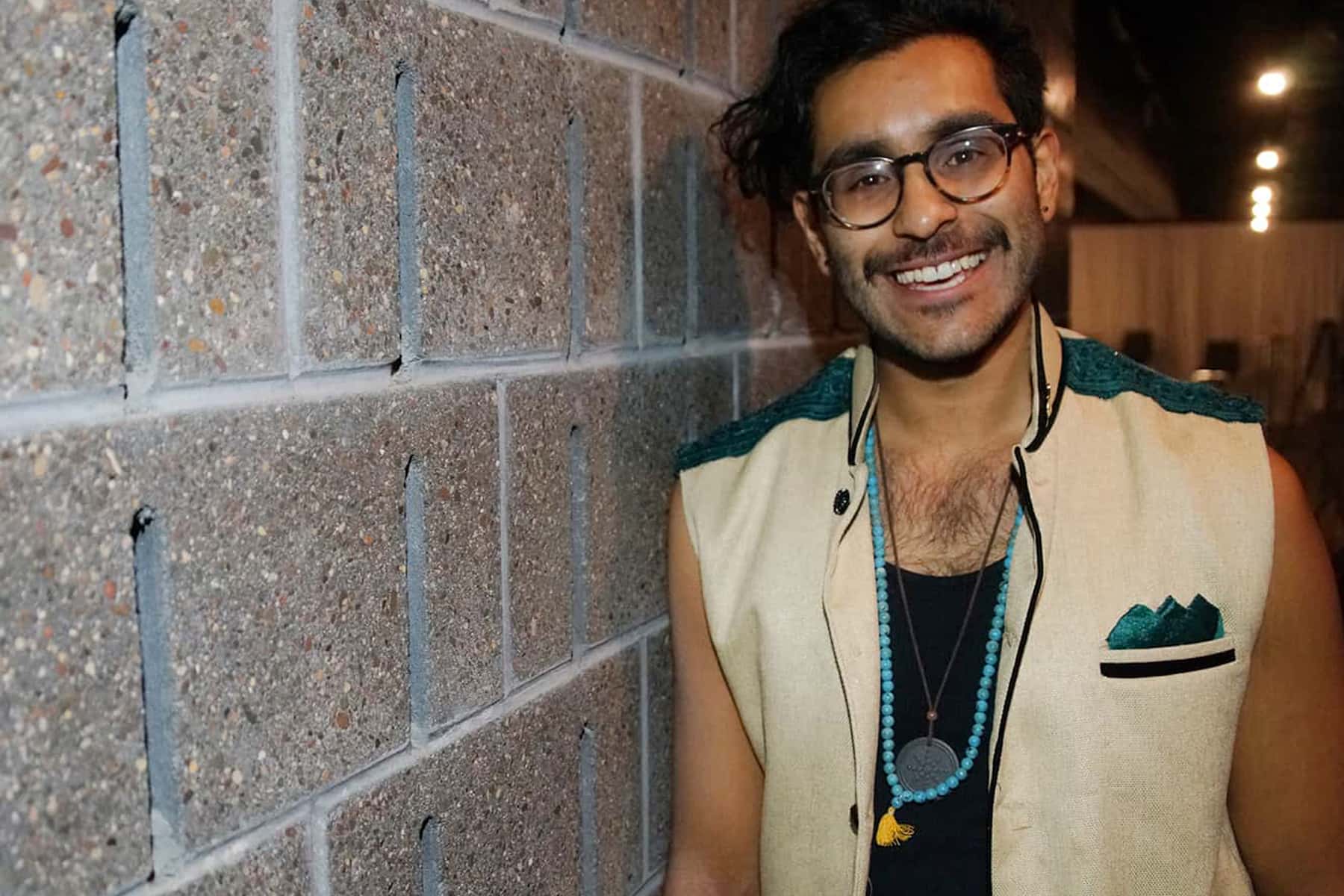 Set in 1648 India, "Guards at the Taj" explores the friendship of two imperial guards, Babur and Humayun, who are put in charge of watching over the newly completed construction of the legendary Taj Mahal.
Directed by Brent Hazelton, based on the play written by Pulitzer Prize finalist Rajiv Joseph, "Guards at the Taj" comes to the local stage at the Milwaukee Repertory Theater from September 26 to November 4. The dark comedic play examines the true meaning of beauty, imaginative inventions, and the complacency in following rules without question.
Taj Mahal was built between the years of 1631 and 1648 by 20,000 artisans and the main architect, Ustad-Ahmad Lahori. Shah Jahan, Mughal Emperor, built it as a mausoleum for his favorite wife, whom he called "Mumtaz Mahal" or "Chosen One of the Palace."
The Wisconsin Muslim Journal sat down with Owa'Ais Azeem, playing the role of the rebellious Babur, to discuss the triumphs and struggles of acting, his on and off-stage friendship with co-star Yousof Sultani, and the importance of positive Muslim representation in acting.
Owa'Ais Azeem grew up in Chicago to South Asian parents watching Bollywood movies at a young age. His first acting experience came with the role of Simba in Disney's "The Lion King." Like many children, Owa'Ais would get lost in his imagination while playing with friends and family members, and that creativity eventually led to his decision of pursuing acting as a career.
Today, the thespian drinks "bulletproof" coffee and talks with youthful enthusiasm about his sources of inspiration. However, acting was not always so easy, with recent months proving to be especially difficult for him.
"The last couple of years I was really unhappy as an artist. I had to do some soul searching. I didn't just become an actor because it was fun to pretend. I became an actor because at its core, it's storytelling."
In those moments when he was not getting work, Azeem wrote scripts, poetry, and performed spoken-word. The outlets fed his passion for creativity. While "Guards at the Taj" might be his last play for a while, Azeem is not done with the performing arts completely. He hopes to attend graduate school and start his own production company, so that he can have more influence on the stories he yearns to tell.
In choosing which roles he wants to take on for acting, Azeem said he needs to be connected to the character. Subconsciously, he is drawn to characters that have an activist theme at their root. As a modern American and South Asian actor, he feels fortunate to see himself in roles like Babur, which also comes with a strong a sense of responsibility due to the lack of positive Muslim representation in theater, film, and television.
"I know there will be people that come along after me, who will also choose theater. I must help pave the way for them just like the few Muslim actors did for me. They've lived through days where you would only get called for roles as terrorists, and that's really upsetting to me. Islamophobia is so rampant in this country right now, and any way I can try fighting Islamophobia, I'll know I'm doing my job in the right way."
Azeem strives to have a moment where he can see audience members have been changed by the end of the play. Through acting, he hopes the audience can see a part of themselves in the characters onstage, despite the play not fitting into their normal lives because it is set in 1648 and takes place far from Milwaukee in Agra, India.
Like Babur, Azeem is a dreamer, empathetic, and leads with his kind heart. His onstage friendship with Yousof Sultani, who plays the role of Humayun, reflects their longtime off-stage relationship as well, with the two calling one another "Bhai" meaning brother in Hindi.
"The way we have affection for each other, the way we bicker with each other about really stupid things like I do with my brothers back home – it's special. There is that comfort and safety that if I say something critical, I know he won't take it to heart and it's the same way with me," he said.
Although demanding at times, Owa'Ais expressed great passion for his craft. Acting was something he always wanted to do from a young age. He also encourages other young Muslims wanting to pursue acting to just do it. "If you can't think of doing anything else but this art form, then do it", Owa'Ais said. "Always be true to yourself. Be diligent. Be focused. Be patient, and never forget the true purpose of why you're doing it."