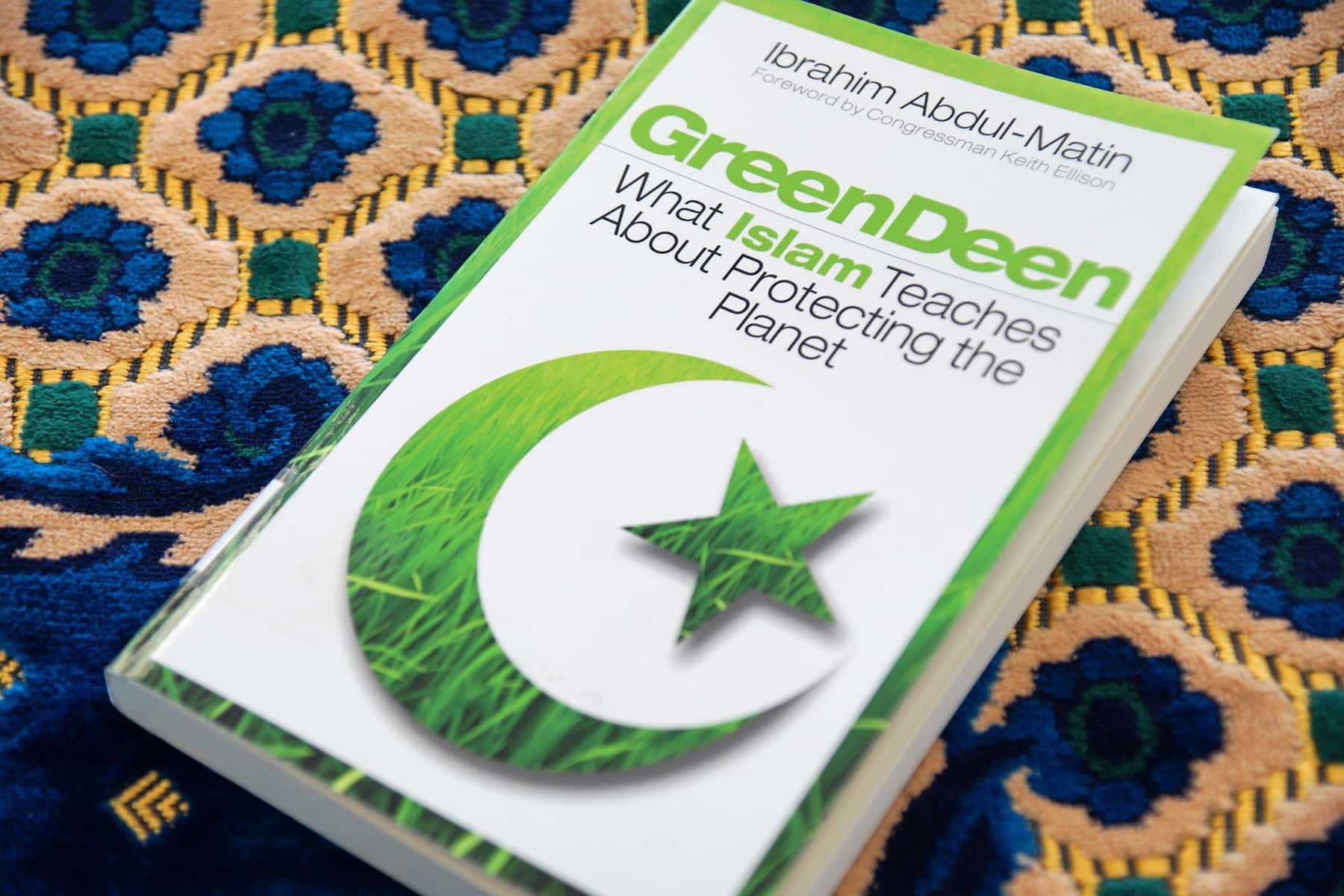 Marina Zouaghi wrote this book review as part of an ongoing series that focuses on a range of books within the IRC collection as a service to the community.
by Ibrahim Abdul-Matin, © 2010 ISBN: 978605094649
"Ibrahim blends his passion for a green economy, his love, and understanding of faith and a deep commitment to justice in this book." – Van Jones, founder, Green for All
Green Deen, an environmental book by Policy Advisor to the New York City Mayor's Office and regular media personality, Ibrahim Abdul-Matin, aims to inspire its audience to further their own journey in protecting the Earth and to unite environmentalists and the interfaith community towards collaborative action.
As a practicing Muslim, the son of community activists, and a social justice worker Ibrahim very uniquely lays out an assortment of experiences, research, thoughts, and practical advice. He divides the book into four main sections that tackle major modern environmental problems: waste, watts, water, and food. Throughout Green Deen Ibrahim explains Islamic concepts and Arabic words by using examples from the Quran and Hadith.
He shares how Muslims across America are living a green deen or "lifestyle" in Arabic and sheds light on ways that other Muslims can as well. By posing open-ended questions in each chapter he forces the reader to pause for thought and then pulls them towards profound self-reflection. Ibrahim explores Islam's deep roots in the environmental movement and demonstrates how it compels its followers to be stewards of the Earth.
Fusing together his religious ideology and environmental knowledge the author gives Green Deen a refreshing energy.
"Ibrahim Abdul-Matin not only shows the myriad ways American Muslims are contributing to the resolution of the environmental crisis that threatens us all, but he also goes a long way toward humanizing the Muslim community by sharing with the reader the lives of so many extraordinary, talented, and visionary people." – Imam Zaid Shakir, co-founder, Zaytuna College
Founded in 2010, the Islamic Resource Center (IRC) is the first Islamic public lending library in Wisconsin. The IRC aims to provide resources to educators, students, health professionals, interfaith groups, and any members of the Milwaukee community that want an accurate understanding of the Islamic faith, its practices, and its people.