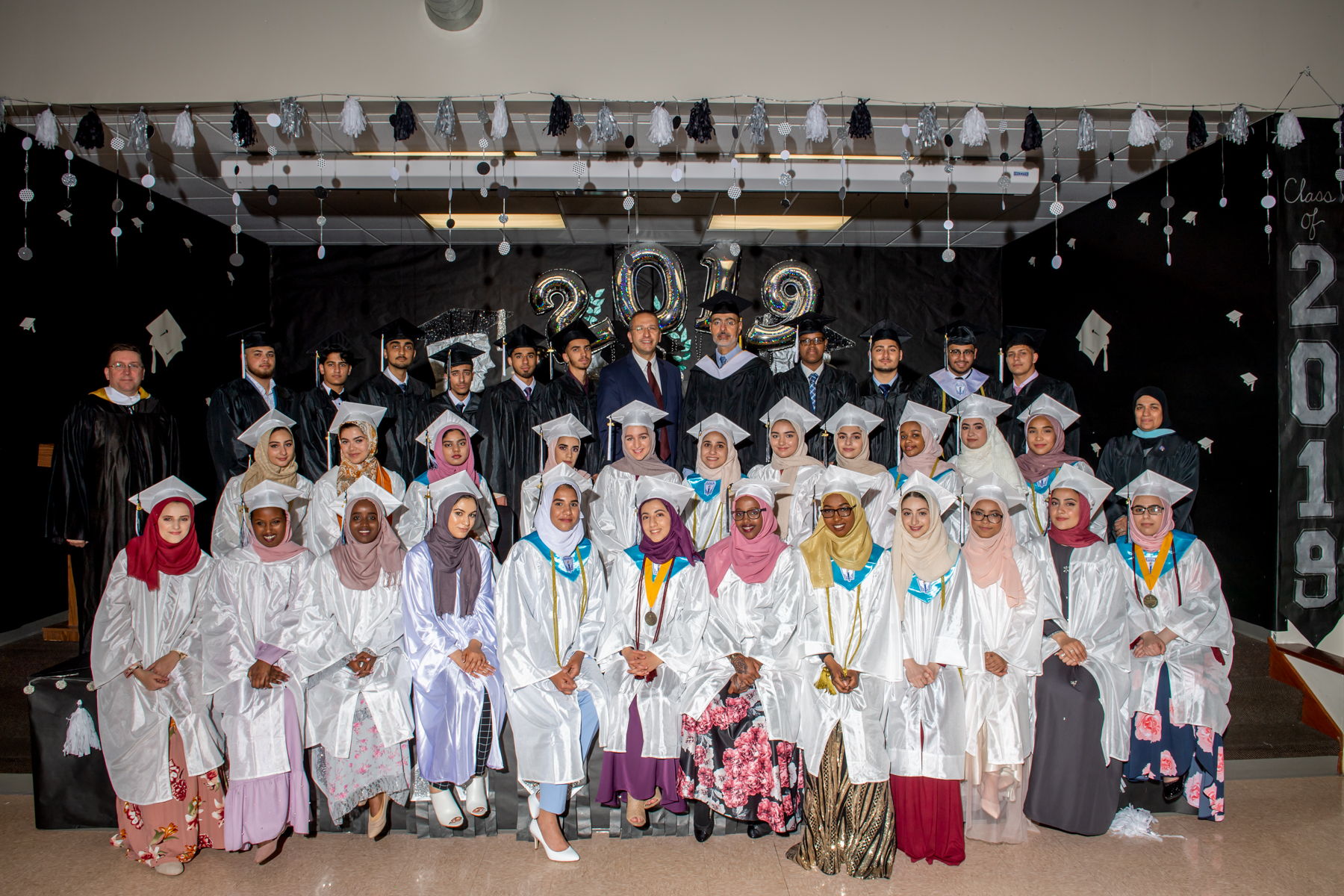 On Thursday, May 30th, Salam High School held their commencement program for the Class of 2019.  An excited crowd of family, friends, alumni and educators filled the Salam School Community Center.  Cheers erupted as each of the graduates filed into the room when their name was announced. 
Girls wore white caps and gowns and the boys wore black caps and gowns. Salam School Head Principal, Wanis Shalaby; Assistant Principal, David Clark; Assistant Principal; Ms. Zehra Tahir and all of the high school teachers and administrators formed a line in front of the stage to applaud each student as they entered.
As the seniors cheered for each other, there was a clear sense of the close bond the students had formed, some having attended Salam School since in kindergarten.  With a school emphasis on faith, character, as well as academics, Assistant Principal David Clark noted that many of them were born in 2001 and only know a world of xenophobia and paranoia, but they are the generation that can "knit a society of pluralism and acceptance," reminding them "stars shine brightest in the dark."
Assistant Principal Zehra Tahir dared them to step out of their comfort zone and discover who they are, she urged them to "define yourself and do not let others define you."  Tahir said, "choose a life of balance and good character, and let your faith and moral compass guide you!"
The class of 2019 accumulated an impressive number of volunteer hours serving all around the community including at local hospitals. They also reflected many diverse talents, with many receiving art, science and athletic recognitions.  Ms. Safiya Schaub, captain of the girls basketball team, highlighted in national news, received the acclaimed scholar/athlete award for high academic achievement and lettering in three sports. Valedictorian Ms. Layal Khreis and Salutatorian Ms. Bissam Abubaker were in an academic competition to the very end, both raking in impressive grade point averages, service hours and club leadership positions. Most impressive is that every one of the graduates has plans for higher education.
The commencement booklet included a quote from Dr. Seuss:
         "You have brains in your head.  You have feet in your shoes.
          You can steer yourself any direction you choose.
          You're on you own.  And you know what you know.
          And YOU are the one who'll decide where to go…"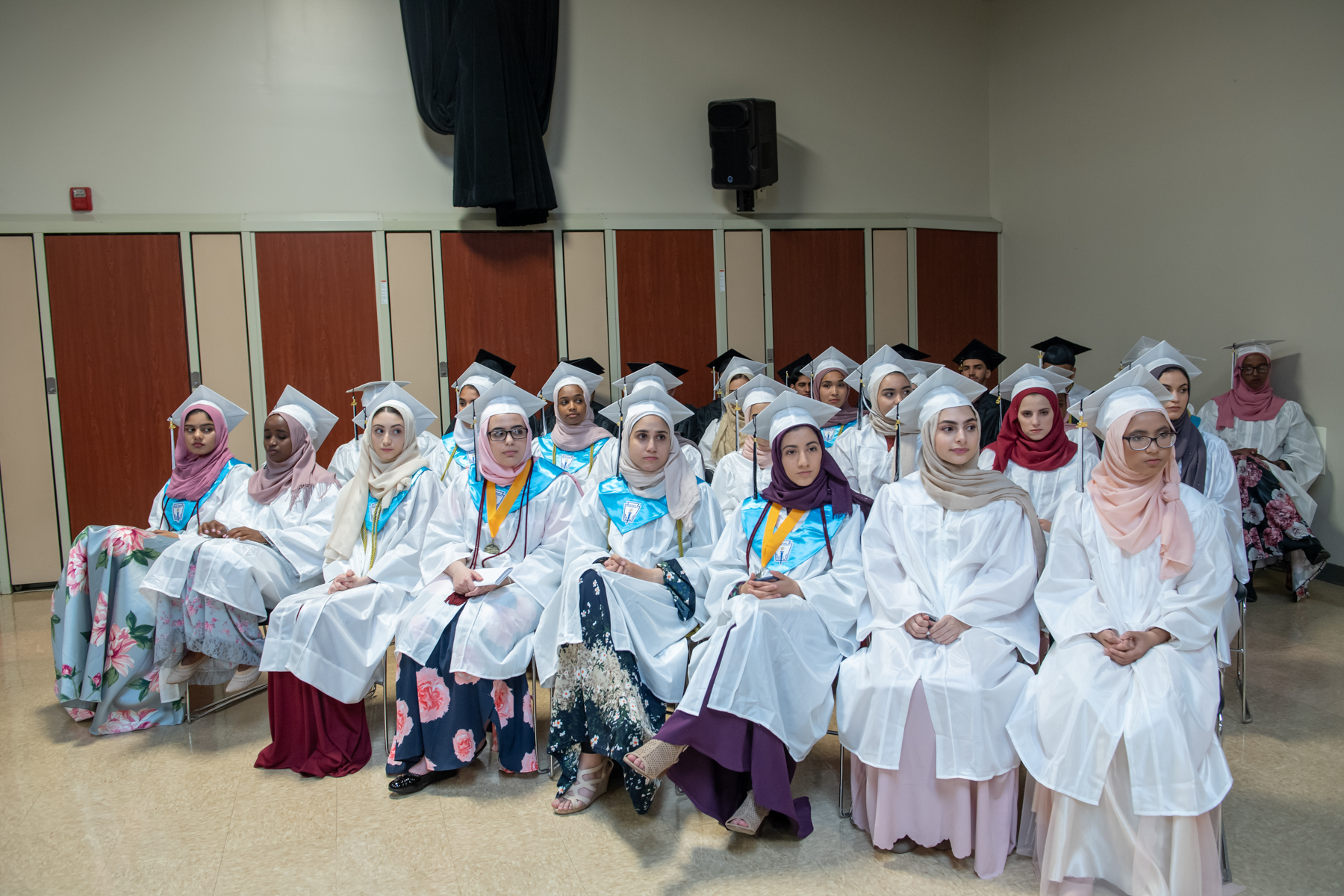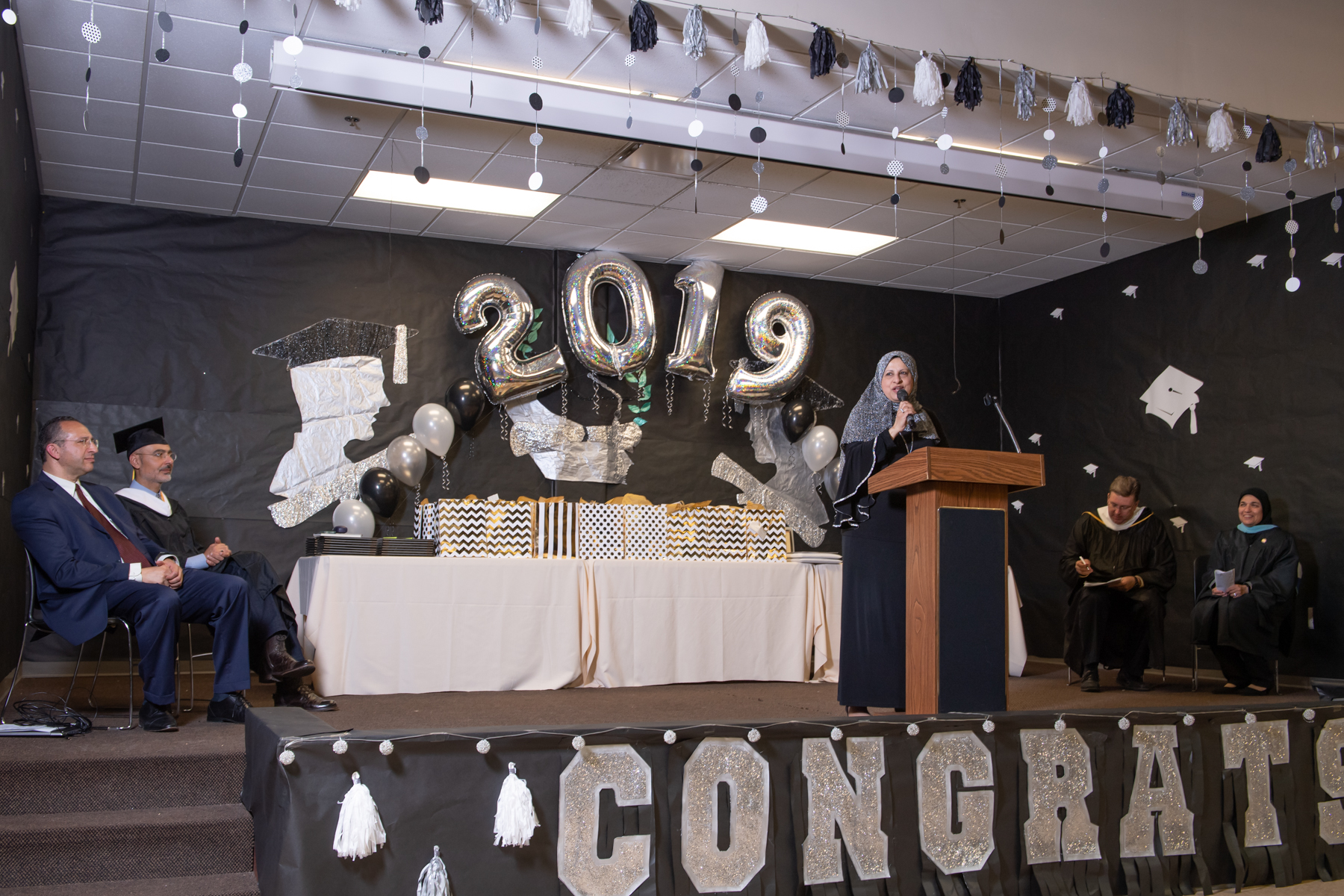 © Photo
Mouna Photography for the Wisconsin Muslim Journal