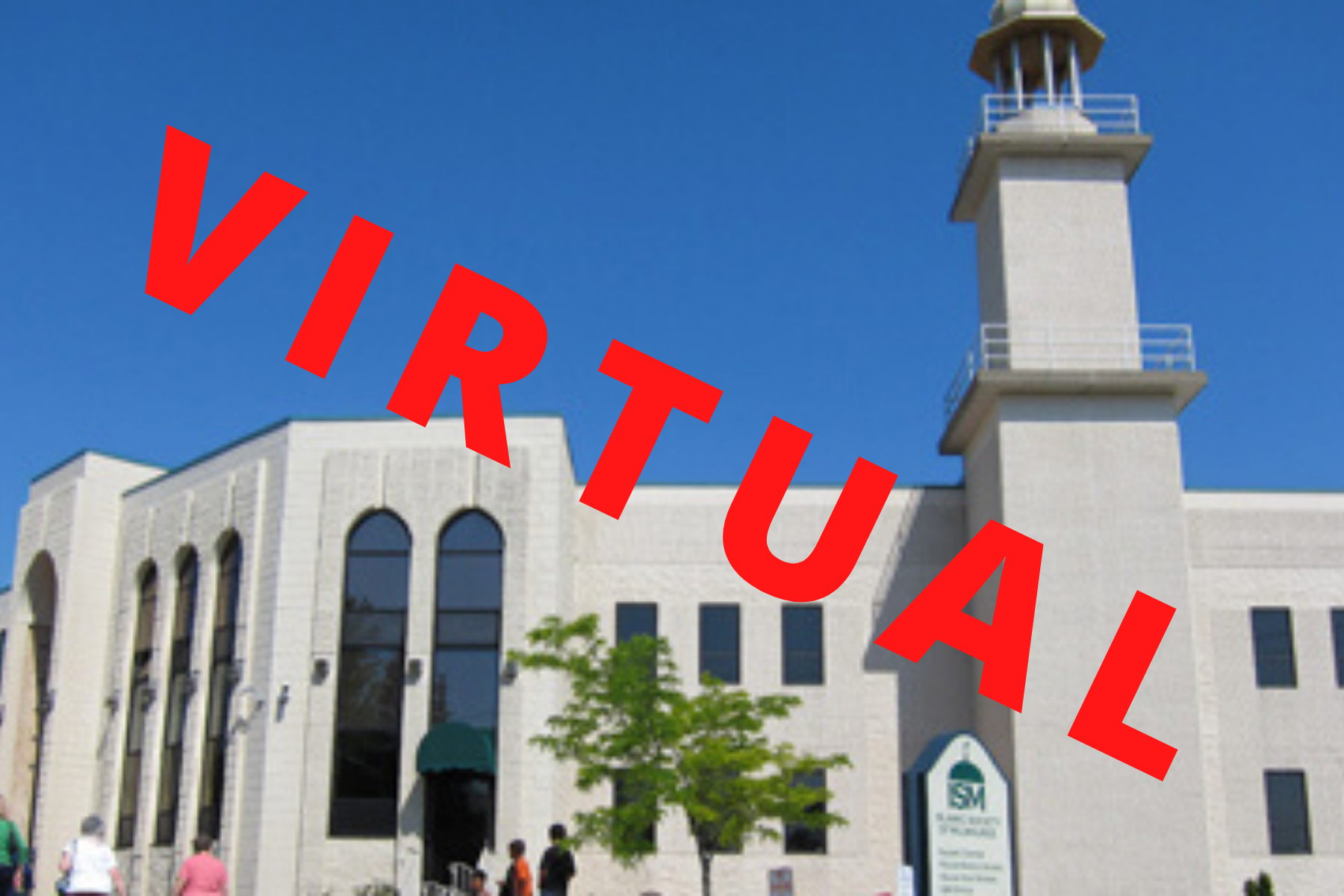 School Board responds to Milwaukee's volatile COVID-19 situation
Salam School of Milwaukee, Wisconsin's largest Islamic school, will begin the 2020-21 academic year 100% online, as part of a three-phase opening plan, the Salam School Board decided Wednesday.
Under the auspices of the Islamic Society of Milwaukee, Salam School operates Salam Middle and High School, 4707 S. 13th St., and Salam Elementary School, 815 W Layton Ave. Together, they have 950 students from pre-kindergarten to 12th grade students registered for the coming academic year, with about 300 on the waiting list, said Head Principal Wanis Shalaby in an interview following last week's school board meeting.
Salam School's administration had planned for a blend of in-person and online learning, based on previously issued State of Wisconsin and City of Milwaukee Health Department guidelines. However, a recent rise in the number of positive cases per day in Milwaukee led the City of Milwaukee Health Department to mandate school closures until the infection rate drops.
COVID-19 is on the rise throughout the state, with Milwaukee County having the highest case rate, according to Wisconsin Department of Health and Human Services statistics. The state's daily case rate reached 900 last week. More than 42,000 cases have been confirmed in Wisconsin to date.
Based on the volatility of the situation and the mandated closure at the beginning of the academic year, the Salam School Advisory Committee, which is also known as "the School Board," and the administration worked together in Wednesday's two-hour meeting to finalize a three-phase plan. The school board then approved the plan unanimously. It went to the ISM Board Thursday, where it was also approved.
The Three-Phase Plan
Phase One calls for 100% virtual learning, using Google Classroom for instructional delivery. Under current Milwaukee Health Department mandates, this phase is expected to last 30-45 days (subject to extension). Salam School will provide all students with Chromebooks to facilitate online learning.
Phase Two involves a blend of in-person and online learning, rotating A and B groups of students in the classroom between Monday-Wednesday and Tuesday-Thursday, with Fridays off for all. Siblings will be put in the same groups to relieve the burden on parents. (Students with health issues will be supported in 100% virtual learning at home.) Physical education classes will be given outside only. Students' and staff's temperatures will be taken upon arrival, and all students and staff will be required to wear masks and observe social distancing, safety and hygiene guidelines. Facilities will be disinfected daily.
Clubs and activities, except the induction into the National Honor Society, will be suspended during Phases One and Two.
Phase Three will bring 100% in-person learning in a regular school day and the resumption of co-curricular activities.
Making online learning successful
Like other area schools, Salam School moved to online learning in the fourth quarter of the 2019-2020 school year because of the pandemic. The transition was abrupt, made over a short spring break that had been moved up. Considering the lack of time and resources available to revamp its entire educational delivery, Salam School students "did better than most of us expected," Shalaby said. "The upper-track in Salam High School showed a positive reaction to the circumstances; the passing rate of the AP designations was 80%, 20 points higher than the state and national averages." Still, there was "a dimple" in students' academic performance during the fourth quarter overall.
Lessons learned from that experience, along with research and time for planning will help Salam School make learning only more successful this time around, he said. For example, to ensure accessibility to online learning for all students, the School Board decided to invest about $150,000 in purchasing Chromebooks, Shalaby said. The administration has also been following the availability of internet services. "Internet providers in the area have augmented their capacity and, for educational purposes, there are many resources, even free internet service for some families," he said.
Other issues included: "un-instantaneous" student-teacher interaction, delayed parental follow-up ("parents had a lot to contend with"), lack of assessment authenticity and an overwhelming amount of work for teachers who taught online for the first time. Some strategies in place that address those areas include:
Run most of assessments in the building. A weekly schedule will be published for students to come to the building to take their tests and exams (all safety procedures will be meticulously adopted and a cap for number of students coming to the building will be mandated and approved by the school administration. Teachers will use online calendar to schedule (coordinate) their assessments.
Keeping more active communication with parents. "Our guidance department is super active particularly in this regard."
Provide teachers with clearer expectations and more training on online learning, particularly in online interactive classrooms and presentations.
While in higher education, online learning has proved successful, he noted (having recently completed a master's degree through the University of Wisconsin-Milwaukee online), "in middle and high school, let alone elementary school, we are in uncharted territory."
Salam School's administration and teachers believe the ability of students to be successful online varies and depends on several factors, including age, background and availability of support. While most high school students and many middle school students may be able to succeed "with great effort and self-discipline, an elementary school student definitely needs more help from a teacher."
Also, Salam School serves students whose families are refugees and don't speak English, he added. "Recently, we have received an influx of Burmese and Somali students. They are very dedicated and educable students who would benefit more from being in school than learning at home. For parents who don't speak English, helping with homework would be a big challenge.
"We also have students who come from an English-speaking background and they have professional parents, but their parents are working," he said.
The success of online learning goes beyond the actions of the school alone, Shalaby said. "The whole process of learning is like two hands clapping together. You will hear the clapping if both sides are clapping together – be it the school or the parents. You can't clap with one hand no matter how hard or how fast you are trying to do it."
A community effort
"Fortunately, we have a real partnership with the parents. We consider ourselves to be the students' parents, too. This is actually how we feel. This is our culture. This is our religion. These children are our children. This is the feeling of the whole Islamic community.
"Salam School parents are very, very supportive of the school, the administration and the board. Even when points of disagreement arise, the level of care shown by both the parents and the school is clearly for the best interests of the students," Shalaby said.
"The teachers are also big stakeholders. Ever since we have gone online, teachers have been working longer hours. Teaching online is more work for teachers," he noted. Yet, they do not receive additional compensation.
"Salam School teachers are extremely dedicated to teach our Muslim American students. There is a sense of dedication you cannot match with any amount of money. Even though we don't pay teachers as much as they would be paid at MPS, for instance, the turnover rate for the past 10 years has not exceeded 3%."
Moving from virtual to in-person learning
"The Health Department will tell us when we can open our doors for part-time and full-time in-person learning," Shalaby said. "We have fashioned our own plan based on our building capacity, staffing, resources and enrollment. For example, the student-square footage ratio is pretty small. Our hallways are narrow and classrooms are jam-packed. Our enrollment has been increasing and we are involved in expanding the school into three campuses. The application of health and safety guidelines will be based on our capacity and resources."
High school and middle school students will be able to continue praying noon prayer at school, using the mosque and the gym simultaneously. "For the elementary students, we will need to take a second look at whether they can pray in school or delay their prayer until they go home, as we have almost 600 students in that building," he said.
Making Islamic decisions
"Our school is an Islamic school that is managed by a board that advocates for Islamic principles," Shalaby said. "The first consideration is the preservation of life and the wellbeing of humans. That means the preservation of students' health and the health of our teachers and staff takes precedent over any other factors."
Consequently, Salam School supports the decision that both the City of Milwaukee and the State of Wisconsin have made in terms of mandatory closures, he added. "We just have to deal with the logistics of it."
"We feel for people who have lost businesses and sustained financial losses. At the same time, that would not influence our stance. We would not make decisions that would put human life at risk. Education is recoverable, but losing a child would not be recoverable."