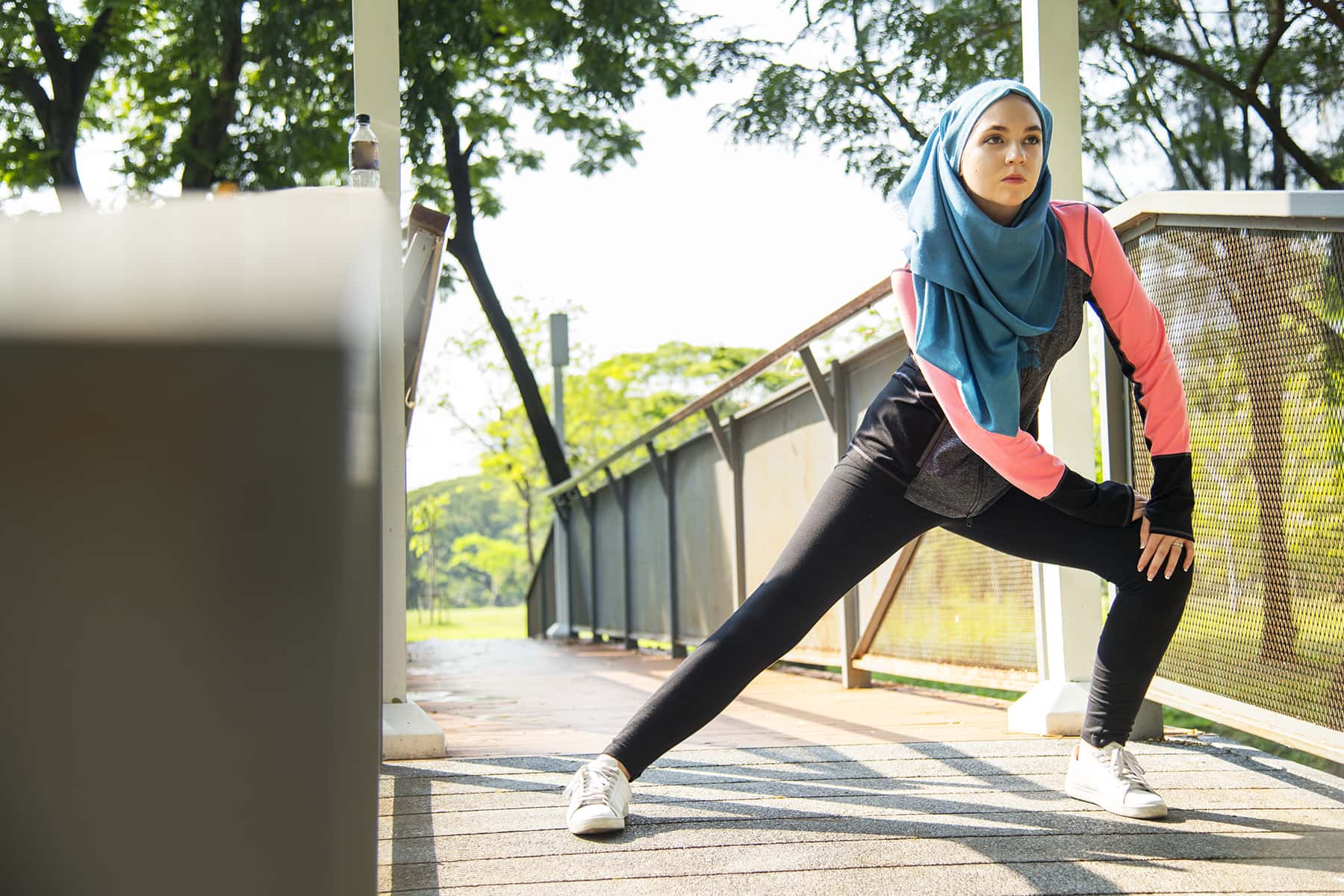 American Muslims are more visible than ever across the nation, which is quite ironic in the midst of a political climate trying to erase their existence and contributions in the Land of the Free.
In recent years, we've seen comedian Hasan Minhaj rise to fame, Ibtihaj Muhammad on the Olympic stage and Ilhan Omar elected as the first Somali-American Muslim female legislator. These are only a few names making national headlines—zoom into the map, and it's hard to ignore contributions of Muslims in their respective communities.
Take Fatimah Hussein, a Somali-American woman also hailing from Omar's state of Minnesota. Hussein noticed an absence of Muslim girls in sports due to discomfort resulting from mixing rigorous activity with modest wear.
With help from contacts at the University of Minnesota, Hussein and the girls in her community gym debuted a line of modest basketball uniforms at a fashion show in 2015.
"We were not thinking about business—we were just trying to solve a problem we had within our community," Hussein says.
In 2016, however, Hussein embarked on a business venture with Jamie Glover, a University of Minnesota student who was looking to take her marketing career in a more impact-driven direction.
"I heard about this project, and I loved it. I absolutely saw the benefits of leadership, confidence and teamwork that came from playing sports," Glover says. "That's the kind of work I want to do, something where I can help more girls have that opportunity."
The pair founded Asiya, a modest activewear company. After its successful Kickstarter campaign in November 2016, the company officially launched with its sports hijab in March the following year. Creating the perfect product was no easy task. The Asiya team tested over 80 fabrics to get the coveted combination of sweat-wicking, breathable, lightweight and cool.
"We've struck that balance, and I really credit the team of Muslim girls in Fatimah's gym for that because it came from them," Glover says. "That's why I think we got it right."
The Asiya team originally took the hijab prototypes to the girls for test runs on the court.
"They said, No, I cannot wear this—this is too hot!" Hussein says. "We went back and redesigned it with a whole new look and a whole new material."
Today, three styles of hijabs are available on asiyasport.com. Soon, the brand plans to debut core team colors to pair with uniforms and a swim hijab.
"If Muslim girls are wearing hijab and they want to play sports, let's enable that," Glover says. "We a hundred percent don't believe in the oppression of women—it's the exact opposite. We believe in empowering women."