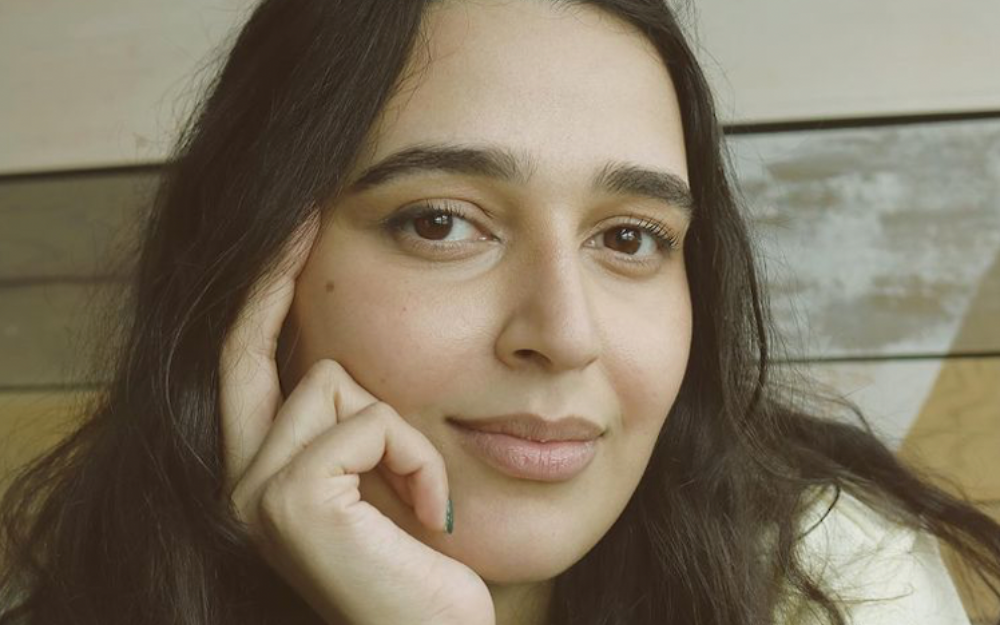 Salam Fatayer is making a career out of telling other people's stories, but her own story is as interesting as many that she's shared on her podcast. Fatayer was born in Jerusalem, lived in Milwaukee through age 11 but moved to Palestine for six years before returning to Milwaukee where she completed high school and graduated from UWM. She is now an audio storyteller at 88Nine Radio Milwaukee with her own podcast called Uniquely Milwaukee.
Fatayer's father was from Nablus and her mother from Jerusalem. Why did the family move to Milwaukee shortly after her birth? "You know, the American Dream," she says. "My father had high hopes. He wanted to be a hairdresser and his sister said there were lots of opportunities here." When things didn't work out as planned, "he decided to move back to Palestine for the summer." Salam and her mother stayed on for six years after her father returned to the U.S. where he drove a cab.
She describes the adjustment of living in Palestine as "pretty wild. I had this fascination with being American," with many of her ideas of what that meant drawn from television. "Going back overseas, I felt that I would be robbed of my rite of passage of the American high school experience!" Compensation came from the closeness to her parents' families "and people like me."
The high school she attended in Nablus had an American style core curriculum of math and science but no electives. Just going to school in the morning gave her experiences comparable in the U.S. only to what Black students underwent during the early days of desegregation. "It was hard living in a war zone," she recalls. "It was two and a half hours to get from home to school with many checkpoints in between. I had to show my ID." However, in other ways it was not unlike high school life anywhere at that time, playing out to a soundtrack by Miley Cyrus and the Jonas Brothers.
"The real cultural shock was coming back to the States," she continues. "I felt misunderstood … no one seemed to know anything about Israeli-Palestinian politics." Entering Ronald Reagan High School on Milwaukee's South Side, she was jarred at first by the freedom to choose many of her classes. She was good at science but also gravitated to the arts. 
At Reagan High, a film class led her to become "obsessed by film, the way people told their stories" through that medium. And yet she was torn between finding her own path and walking the safer road toward career opportunities. "I had all these science credits at UWM and I thought, 'Let's go with bio-medical sciences.' One Friday in organic chemistry class, right before a big exam, I realized I didn't belong. I didn't have any passion for this! It was a difficult conversation with my parents," she adds, explaining to them why she dropped out of a program that promised a secure future. "But at UWM, for the first time, I found my voice. I was interested in the arts, politics and social justice. I wanted to learn how to tell stories."
Her life in Palestine became foundational to her growing sense of selfhood and meaning. "It was a place where you're told you don't exist—you can't go to certain places," he says. "That fear translated into fear of figuring out what to do with my life. My big scare was one day looking into the mirror and not liking what I see."
Fatayer became an intern at Radio Milwaukee in 2019 as she worked toward finishing a journalism degree at UWM. She started at the station's music department, before seizing the opportunity to become an audio producer for Radio Milwaukee's Community Stories series of three-minute soundbites on local people and events. Graduating from UWM in 2020, at the height of the pandemic, she went to San Francisco with friends and got a job at a start-up. "I didn't like the hustle culture," she says, explaining why she returned after six months to Milwaukee. "I cared about sharing stories of other people and felt I was letting myself down."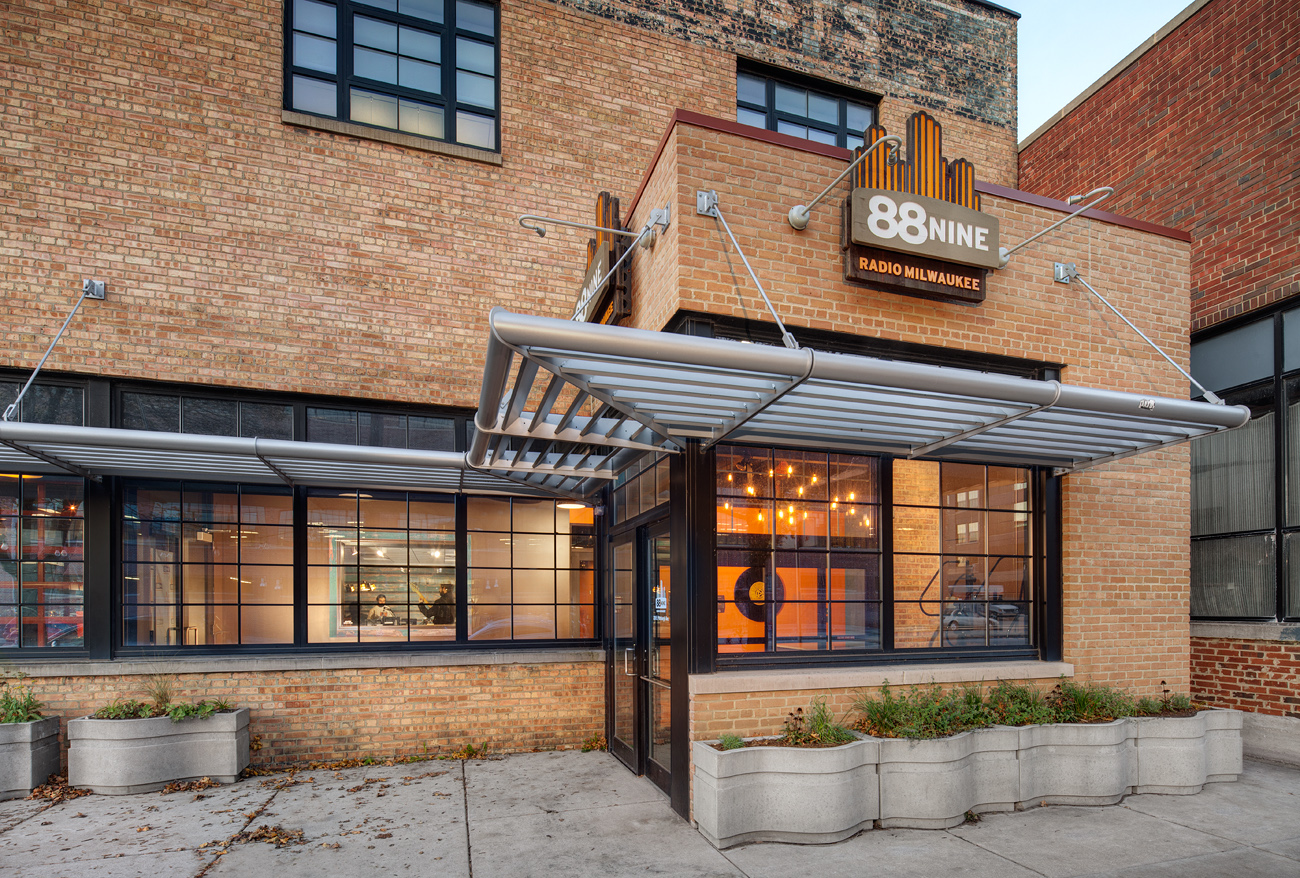 Back at Radio Milwaukee, she found her perfect job as host of the Uniquely Milwaukee podcast. The weekly quarter-hour online program ("stories that stick with you" is its tagline) has covered a lot of ground since debuting this March with an episode on the city's bodegas. Since then, Uniquely Milwaukee has addressed serious subjects such as addiction and sexual assault and as well as light-hearted topics including the recent Red Bull Flugtag event at the city's lakefront. 
Fatayer's interview with Willem Dafoe is characteristic of her approach. She spoke with the actor for 15 minutes at the UWM Peck School of the Arts Mainstage Theatre, where he performed 45 years ago as a student, on the day before he gave this year's commencement address to graduates. The interview flowed along on a flood of memories after she asked Dafoe, "What did your childhood smell like?" Pausing for a second, he answered, "cow manure" from the farm adjacent to his home in Appleton, Wisconsin. Fatayer gave a vivid description of Dafoe and his demeanor that was worthy of a storywriter as well as a storyteller.
Uniquely Milwaukee's format allows Fatayer to take time with the people she interviews. "People come to the podcast to get an audio love letter of Milwaukee—to understand it more, to learn about different communities and cultivate empathy," she says.
On the Uniquely Milwaukee episode debuting on August 8, Fatayer will present the story of a Syrian refugee, a mother living now in Milwaukee. The interview was conducted in Arabic with excerpts translated for the podcast. "My sister speaks Arabic better than I do—I wanted extra ears on this project," she says. The refugee recounted that the person who guided her at night across the Jordanian border said, "'If your baby cries, put rocks in her mouth.' She spoke about this in such a heartbreaking way. How do I translate this into English without losing her voice? I want to respect her story and make it accessible," Fatayer says.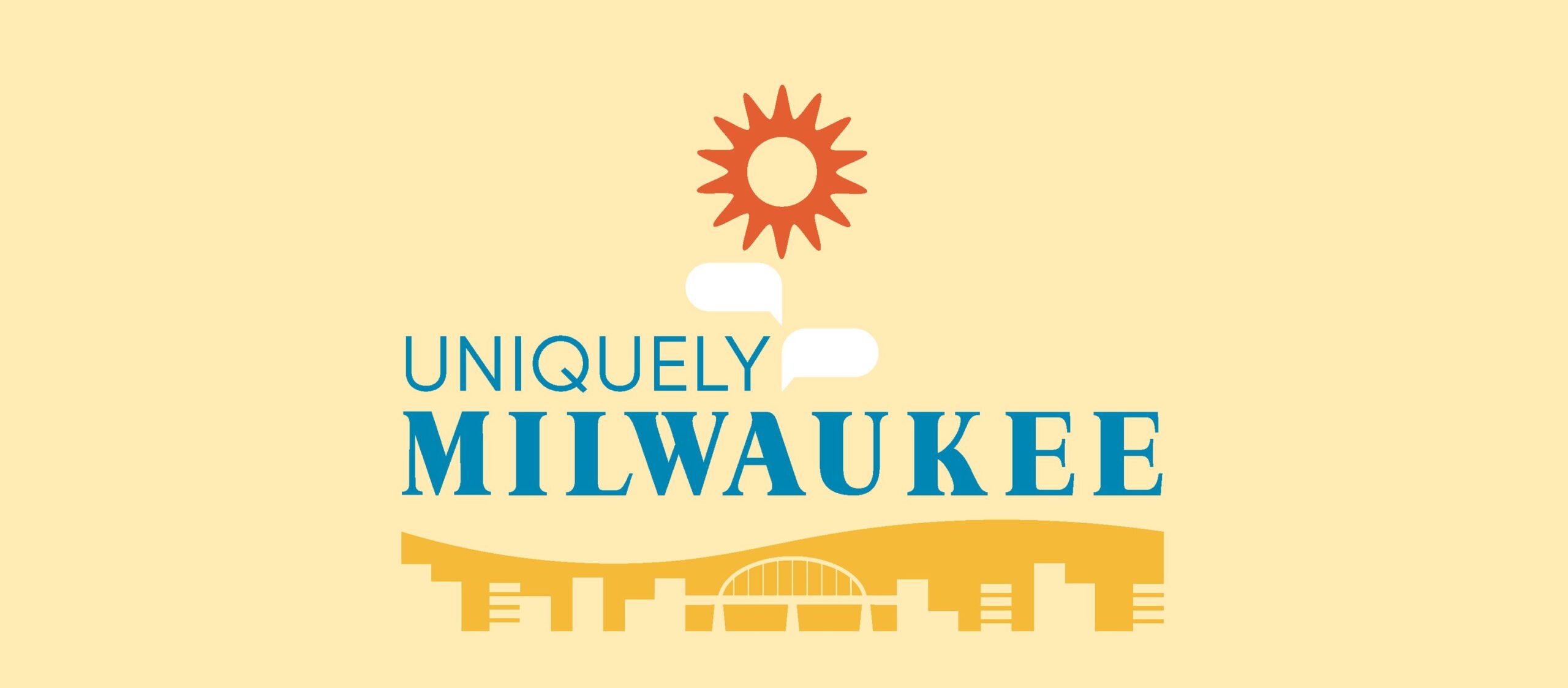 The best episodes of Uniquely Milwaukee present aural portraits of people making a difference. "Before I left for Palestine, I thought I had it all figured out—through the media," she says. "But there, I saw people living with much more joy despite their poverty. The big things I took away from living in Palestine were that it shaped my curiosity and made me more empathetic." 
New episodes of Uniquely Milwaukee are heard each Monday at https://radiomilwaukee.org/mke-stories/category/uniquely-milwaukee/