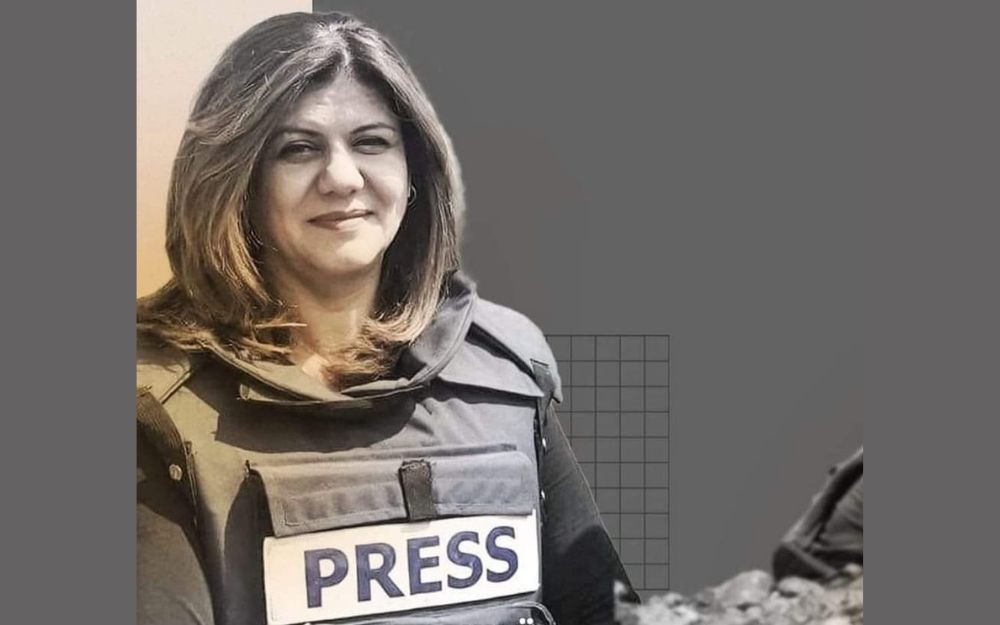 Local voices join calls for independent investigation into killing of Al Jazeera reporter Shireen Abu Akleh.
"My eyes fill with tears every time I think of her," said Mouna Rashid of Franklin to friends discussing the killing of veteran journalist Shireen Abu Akleh Wednesday in the West Bank. "I watched her before I married, while I still lived with my parents in Damascus. She was always a calm presence even with bombs exploding behind her." 
The Palestinian American journalist who reported for Al Jazeera Arabic for 25 years became a household name and trusted voice to Arabic speakers around the world. Abu Akleh joined Al Jazeera in 1997, soon after it launched, at the beginning of its on-the-ground reporting on the Israeli-Palestinian conflict. She covered critical news including the Second Intifada in 2000 and violence in Gaza from 2008 to 2021, and Israel's war in Lebanon in 2006. She recently reported on clashes at Al-Aqsa mosque and in the Sheikh Jarrah neighborhood in East Jerusalem, where Palestinian residents were threatened with eviction to make room for Jewish settlers. 
Abu Akleh was killed at 51 years old while covering a raid by the Israeli military into Jenin, a Palestinian refugee camp in the West Bank. She was shot in the head while wearing a helmet and a vest clearly marked "PRESS." 
Mourning a respected journalist
Journalism organizations around the world are mourning her death. The Associated Press called her "a highly respected journalist" and an "icon of Palestinian coverage."
The Media and Literacy Academy of Beirut will hold a moment of silence during its opening ceremony next week to remember Abu Akleh, said MDLAB director Jad Melki, Ph.D. yesterday in an email. MDLAB works to spread media and digital education in the Arab region, bringing academics, journalists and students to learn together to be better news producers and consumers.
The James Foley Legacy Foundation, an organization that works to promote the safety of journalists worldwide, issued the following statement yesterday:
"The James W. Foley Legacy Foundation mourns the death of Palestinian American journalist Shireen Abu Akleh. Brave journalists, like Abu Akleh, risk their personal safety and demonstrate moral courage to share stories with the world. Journalists must have the ability to report safely and without fear of being targeted."
James Foley, an American journalist and graduate of Marquette University, was kidnapped and murdered in Raqqa, Syria, by ISIS in 2014 when reporting for GlobalPost and Agence France-Press.
Tom Durkin, a Wisconsin resident who serves as the foundation's education program director, said Abu Akleh's killing matters to people in Wisconsin because "we are all entertwined. And one of the reasons we are entwined is because of brave journalists like Shireen Abu Akhel, like my friend, Jim Foley. Because of them, we know what is happening around the world. Because of them, we have the ability to remain informed. They risk so we may know." 
The Arab and Middle Eastern Journalist Association, based in New York City, issued the following statement on Instagram: "AMEJA is mourning the loss of one of the most renowned Palestinian American voices in journalism. Shireen Abu Akleh was a trailblazer and her death is sending shockwaves throughout the community."
Both AMEJA and the Foley Foundation joined other organizations and individuals calling for an independent investigation of Abu Akleh's death. 
Calls for an independent investigation
A growing chorus of international voices is calling for an independent investigation into how she was killed. Al Jazeera issued a statement accusing the Israeli security forces of deliberately targeting Abu Akleh and its report of the incident refers to journalists who accompanied her as witnesses. The Israel Defense Forces announced an investigation into her death but several journalism organizations have called for an independent investigation, stating it is not appropriate for an accused party to conduct the investigation.
"AMEJA joins other organizations in demanding a transparent and independent investigation into the actions that led to Shireen's death," its statement says. "Journalists should be able to do their jobs without the threat of harm or death. The perpetrators must be held accountable."
Likewise, "the Foley Foundation is very concerned about the targeting of journalists. According to the Committee to Protect Journalists, there have been 45 journalists killed on assignment in the past two years, including 17 journalists killed so far in 2022. 
"The Foley Foundation stands with the Committee to Protect Journalists requesting a transparent investigation into Shireen Abu Akleh's death with the evidence to be shared with international investigators to bring those responsible to justice," says the foundation's statement.
The Committee to Protect Journalists is "an independent, nonprofit organization that promotes press freedom worldwide and  defends the right of journalists to report the news safely and without fear of reprisal," says its website. "Israeli and Palestinian authorities should ensure that the investigation into the killing of Palestinian American journalist Shireen Abu Akleh is swift and transparent, that all evidence is shared with international investigators, and that those responsible are brought to justice," CPJ declared in a statement Thursday.
Likewise, Reporters Without Borders (Reporters sans frontières), an international non-profit and non-governmental organization with the stated aim of safeguarding the right to freedom of information, called for an independent inquiry into what it said may be "a serious violation of the Geneva Conventions and UN Security Council Resolution 2222 on the protection of journalists."
According to RSF's tallies, more than 140 journalists have been the victims of violations by the Israeli security forces on Friday's marches since 2018, and at least 30 journalists have been killed since 2000.
"RSF is not satisfied with Israeli foreign minister Yair Lapid's proposal of a joint investigation into this journalist's death," RSF secretary-general Christophe Deloire said in a statement on the organization's website. "An independent international investigation must be launched as soon as possible."
Local voices join the call for accountability
Wisconsin Muslim Journal asked the following question to leaders of journalism organizations and several leaders in the state's news industry: "Should we in Wisconsin be concerned about this killing of an American journalist abroad?" Three responded.
Dee J. Hall, co-founder of the Wisconsin Center for Investigative Journalism and managing editor of Wisconsin Watch, and a veteran journalist who worked for the Wisconsin State Journal for 24 years as an editor and reporter, said:
"Any time journalists are subjected to violence while doing their jobs is a danger to free speech. These types of killings disincentivize necessary reporting on important issues by making journalism too difficult to carry out safely. If such crimes go unpunished, they can give license to governments and bad actors to target journalists to keep them from telling stories that we all need and have the right to know.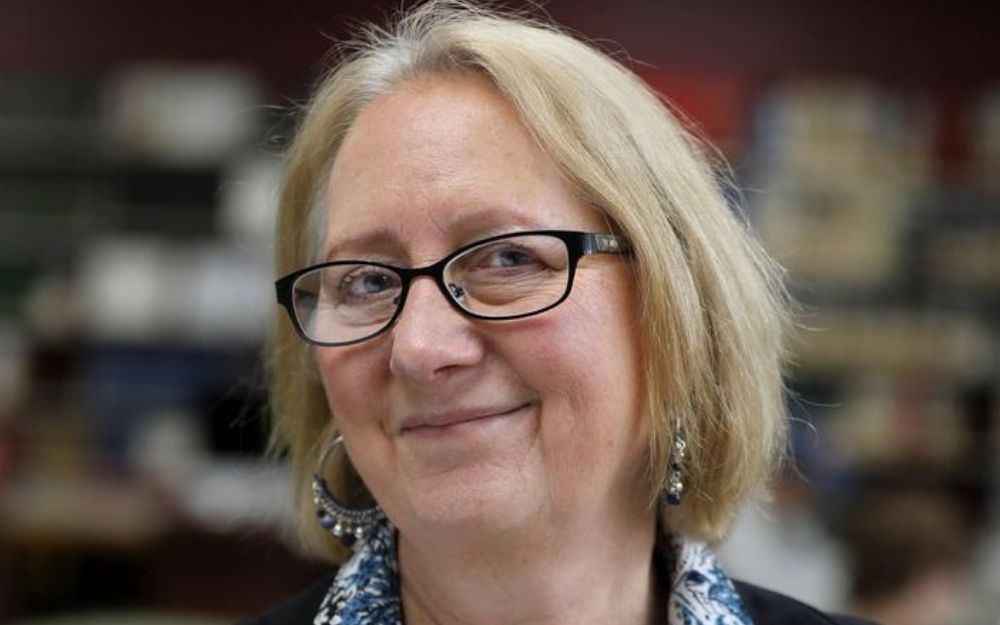 Dee J. Hall, managing editor of Wisconsin Watch and co-founder of  the Wisconsin Center for Investigative Journalism
"I am always troubled when I see journalists being pressured, punished — or killed — for simply gathering information. This is damaging not only to journalism but to democracy itself. Repressive governments always seek to manipulate and control information available to the public — through laws or violence. We must always resist. There are no free people when there is no free press." 
Wisconsin Muslim Journal publisher Janan Najeeb had this to say:
"As an American who knows freedom of speech is enshrined in our constitution, we recognize this as a basic human right.  Shireen Abu Akleh is an American and it is incumbent on our government to be concerned with the assassination of individuals that are part of disenfranchised and oppressed communities.  
"The Wisconsin Muslim Journal was founded because we realized that the stories of Muslims that were being told were not always accurate. We needed to tell our own stories, so the murder of Shireen Abu Akleh is something I take personally.  
"Shireen, a brave American Palestinian and a Christian, has been a member of millions of households for decades as she covered the oppression of Palestinian Christians and Muslims at the hands of the Apartheid Jewish state of Israel. I encourage people to become informed, learn the history from the indigenous Palestinian population, not from their oppressor. 
Janan Najeeb is the publisher of the Wisconsin Muslim Journal.
"Every Wisconsinite who believes in freedom of speech and the dignity of every human being should take action. Our government, under pressure from the Israeli lobby (AIPAC), gifts billions of dollars every year to Israel with billions more in military equipment. Israel is using these to bomb civilians and create open air prisons similar to concentration camps in Gaza and elsewhere. They are forcibly removing Christians and Muslims from their homes in Jerusalem and they are preventing access to Christian and Muslim religious sites. The fact that this is being done with our tax dollars makes us responsible." 
In an interview with WMJ, Louis Fortis, Ph.D., a political economist and former State Assembly representative from Milwaukee, said he is hopeful that when Americans have accurate information, they do the right thing. He worked for the United States Agency for International Development (USAID) in the nineties in the West Bank and Gaza. Fortis, publisher of The Shepherd Express, "Milwaukee's alternative news source," also taught a course in global political economy at Hariri Canadian University in Lebanon in 2010 when an activists' flotilla that attempted to bring aid to Gaza when it was under blockade by Israel was attacked.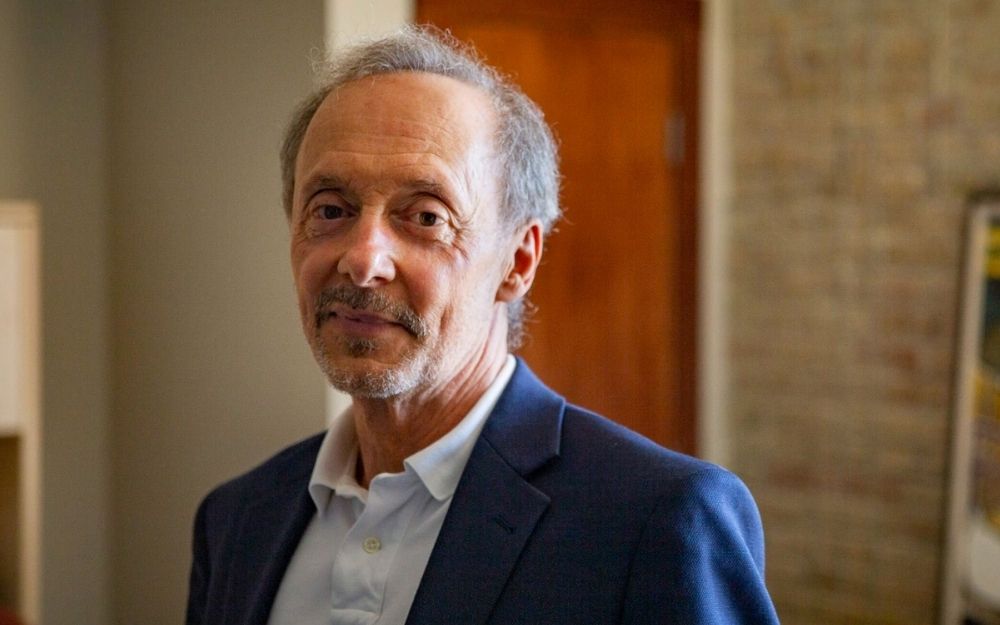 Louis Fortis, Ph.D., is a political economist and former State Assembly representative from Milwaukee who has worked for USAID in the West Bank and Gaza, and taught at a private university in Lebanon.
"We Americans don't pay enough attention to international news," Fortis said. "We don't pay a lot of attention to U.S. foreign policy. But when we do take time to understand what is going on, Americans care. We care about fairness."