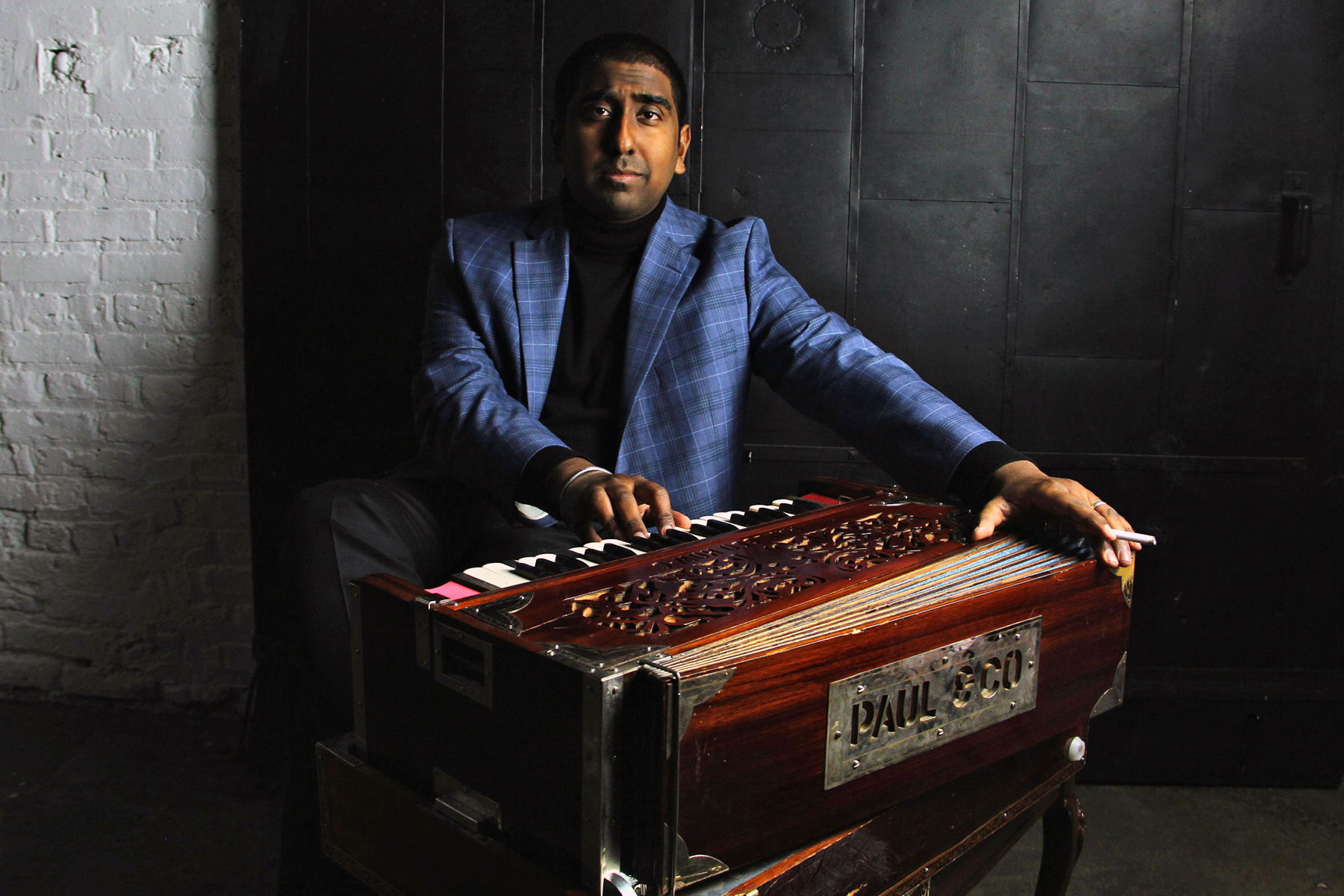 Virtuoso vocalist Zeshan B is widely being recognized as one of the most unique singers to come out of Chicago. He will be at the Marcus Center's Wilson Theater at Vogel Hall for one night only on Saturday, September 15 at 7:30 pm.
Blending the hard-driving rhythms and horn heavy sounds of 60s and 70s soul with the angsty scats and vocal stylings of early Indo-Pakistani film/folk music, he has created an entirely new genre that is his very own–Brown Skinned Soul. This performance is a collaboration between the Marcus Center for the Performing Arts and the Milwaukee Muslim Women's Coalition.
After graduating from Northwestern University's Bienen School of Music, Zeshan B has come of age in the Chicago scene and his vocal prowess, paired with the Transistors–a hard-grooving band of Chicago's best and brightest–has garnered him sold out performances at the Apollo, Cobo Arena (Detroit), Excel London, Millennium Park (Chicago), Coke Studio's Jaipur Literature Fest, as well as the privilege of opening for acts and leaders like Mos Def, A Tribe Called Quest, Rakim, Aasif Mandvi, Rev. Jesse Jackson and former President Jimmy Carter. These acclaimed performances recently led to the ultimate honor for Zeshan–an invitation from President Obama to perform at the White House for the inaugural Eid celebration.
In January of 2017 Zeshan was signed by Chicago's Minty Fresh Records and the label is is slated to release his debut solo album in April of 2017. Produced by Lester Snell—the legendary arranger for Isaac Hayes, Al Green's, Sam & Dave and Mavis Staples of Stax Records Fame–the album is a mixtape of Zeshan's originals and lesser known 1960s and 70s deep soul gems. Recorded in Memphis with a wrecking crew of Stax Records' original sidemen at Ardent Studios, Zeshan pours his heart out in 10 tracks and 3 languages– English, Urdu and Punjabi.
Established in 1969, the Marcus Center for the Performing Arts is the premier performing arts community gathering space in Southeastern Wisconsin. As the Marcus Center moves into its 49th year, it continues to build bridges between diverse members of our community through high-quality arts entertainment in the region and the state.
MMWC began as a local outreach organization dedicated to promoting an accurate understanding of Islam and Muslim women in 1994. MMWC addresses a wide range of groups including schools, universities, businesses, law enforcement agencies, healthcare centers, religious establishments, community organizations, and the media.