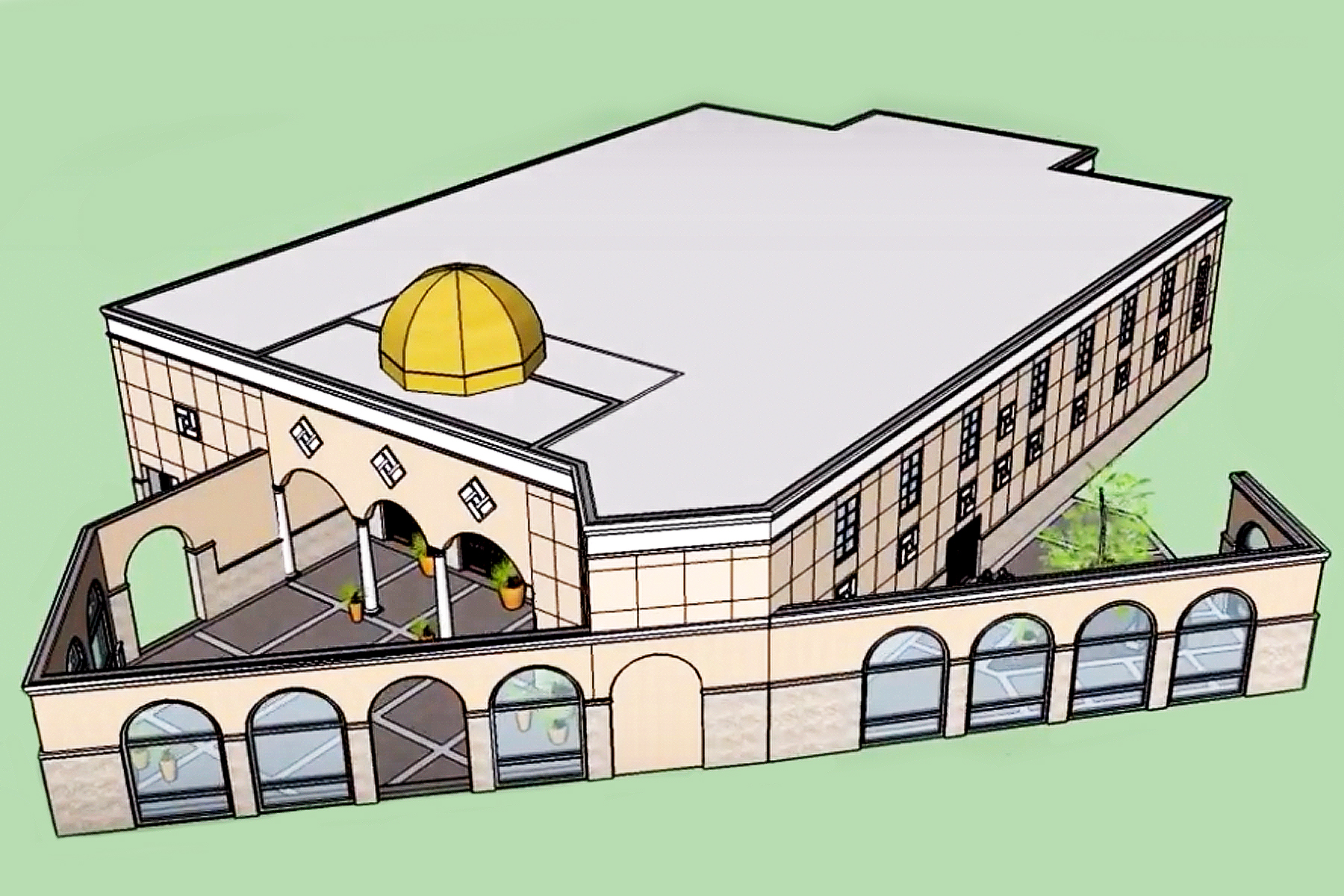 Amongst them, local community members in Madison, Wisconsin use the opportunity of Ramadan to make an appeal in helping build their new mosque, a project launched by Madinah Community Center in January 2012 when a 3.5 parcel of land was purchased on Madison's west side.
Mosques are typically attended for prayer but they are also a place for funeral services and marriage ceremonies to take place. Mosques are also important centers of educational learning and a hub for community gatherings.
The unique appeal starts "Just another masjid fundraiser? Not exactly." which went on to express the benefit and need for donations, "You are contributing to a Muslim eco-system focused on youth success. Madison is home to Muslims from over 42 ethnic backgrounds. We are in desperate need for a place to pray together, work together, and learn together for the sake of Allah and for the sake of the broader community. Your funds will help build a prayer space, community center, gymnasium, and leasing offices to help pay for the recurring expenses in the future."
Longtime community members express interest in an expanded space.  A young man, not identified said, "More than half of my life, 12-13 years, I have been in this community, this community has grown so much, so exponentially. This current building is not enough for our needs anymore."
The growing community has increased so much that members can't even park properly, let alone have a gathering of 100 people without overheating. The design plan for the new mosque features vibrant red carpet in the men's and women's prayer areas in addition to a community room which will provide ample amount of room for its growing members.
The new location will have over 100 parking spaces, grassy play area in the back corner for children and activities, and space for two planned expansions: a gymnasium with classrooms, and an office space/strip mall to generate revenue.
Imam Alhagie Jallow of Masjid Us-Sunnah acknowledges that building a mosque is not easy but says, "When it is completed, it will be for us and for the generations to come."
Madison's community has 3 mosques all spread out compared to the 9 mosques serving Milwaukee's Muslim community. The new mosque campaign hopes to unify, band together and make a lasting impact for its community.
With at least 10,000 Muslims attending Eid prayer services, which also draws Muslims from smaller towns near Madison, it is not surprising the community is looking to develop another space. The city of Madison is home to Big-10 school University of Wisconsin-Madison with a diverse Muslim student population. Student organizations such as Muslim Students Association and Alif Laam Meem or Alpha Lambda Mu serve as spaces for building bonds of friendship and character amongst faith.
For more information about the New Masjid Project in Madison, you can visit their website here.