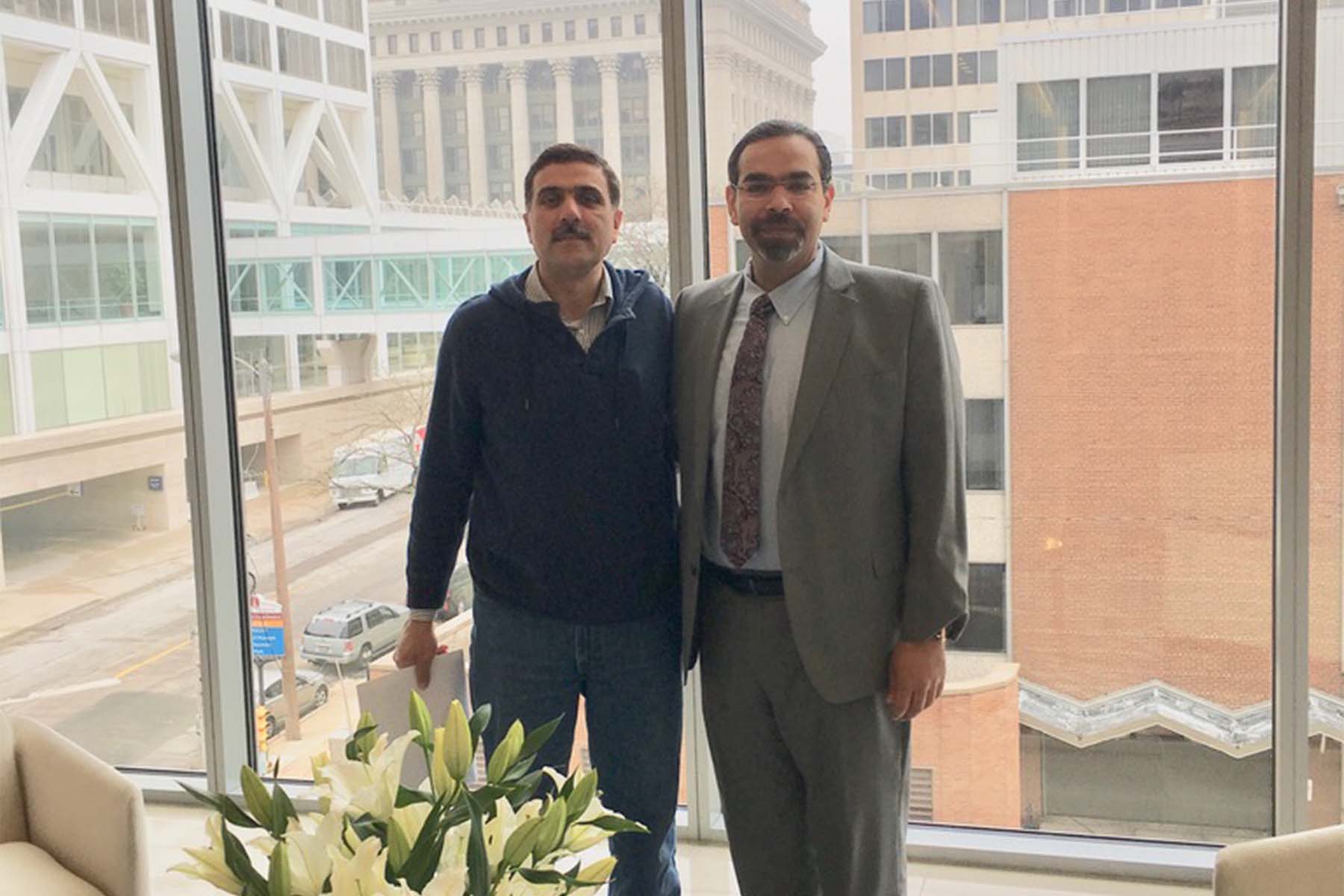 The Milwaukee metropolitan area will soon be making a great leap forward in language training and multi-culturalism when one of the nation's first Arabic immersion schools opens in Brookfield.
While there are many ways to learn Arabic in the United States as a "second language," within a primary or secondary school curriculum or as an extra-curricular activity on weekends, the only school where students have all their lessons in Arabic is the Arabic Immersion Magnet School in Houston.
The Arabic immersion school in Brookfield, which hopes to open its doors in September 2020, will likely be the second in the nation. The school will be operated by the Insight Life Learning Institute.
Immersion schools have been part of the educational landscape in the Milwaukee area since 1977, when MPS opened the Milwaukee German Immersion School. An immersion school is one in which students learn a language by immersing themselves in it. All classes, from math and science to history and geography, are conducted in that language. MPS now has immersion schools in German, French, and Spanish and partial immersion in Italian.
If approved, the Arabic immersion school will be an independent charter school authorized by the UWM Department of Education.
According to Adrienne Woods, director of UWM's Office of Charter Schools, which approves the applications and monitors independent charter schools, Wisconsin state statute dictates that schools that operate independently of a district must have an authorizing body.
A charter is simply a contract, Ms. Woods said. The charter from the state "allows the school to exist. Once they are open, then our job becomes oversight, making sure they adhere to the terms of the contract," Ms Woods said. "A school can't open if it doesn't have an authorizing body."
Emad Abutabanjeh, one of the funders of the proposed school, said his group will apply for a charter early in 2020, they missed the deadline this year by only a few days.  If all goes according to plan, the K-6 Arabic immersion school will open its doors in September 2020. However, some Arabic language classes will be held at the school in Fall 2019.
Mr. Abutabanjeh,  a specialist in electrical / biomedical engineering and medical physics, and Dr. Mohammad Heder, a neurologist, are not only the founders, they also guaranteed the loan for the building using personal funds. The funds were put toward the purchase of the building and to initiate the process. A board of directors for the school is currently being formed.
The proposed Arabic Immersion School will follow the common core curriculum mandated by the U.S. Department of Education.  If approved as a public school, it will be eligible to receive funding from the State of Wisconsin's Department of Public Instruction after successfully operating for a period of time.
The Arabic immersion school will be located in the former Brookside School building at 13799 Hope Street, which was owned by the Elmbrook School District. Elmbrook will have no involvement with the Arabic Immersion School, though there was a stipulation when the building was offered for sale that "they want to keep it as a school," Mr. Abutabanjeh said.
The proposed school is an outgrowth of the Arabic language classes that had been held at Masjid Al-Noor mosque in Brookfield, Mr. Abutabanjeh said. The Arabic classes at ISM-West taught 70 students ages 4 to 15 and ended with a certificate program this past June. "From there came the idea of an Arabic Immersion school," Mr. Abutabanjeh said.  The number of students and families interested in Arabic instruction continues to grow.  Many families are looking for a more immersive experience beyond a few hours on a weekend. "We see this project not only as a natural collaboration with ISM-West but also an opportunity to work with many other groups and organizations that value multilingualism or may be looking for event space or special programs for their membership," Mr. Abutabanjeh said.
The Department of state has a list of "strategic languages," including Chinese, Russian, Japanese, Korean, Punjabi, Turkish, Urdu, and a number of others. "They call [these languages] necessary for American engagement in the world," Mr. Abutabanjeh said. Arabic is one of the strategic languages.
"In predominantly Arabic speaking countries," Mr. Abutabanjeh said,"kids grow up learning their language along with French, English, German. They start learning English at age 5 until 18." The Arabic immersion school will help build that kind of richness and diversity of language in the Milwaukee area.