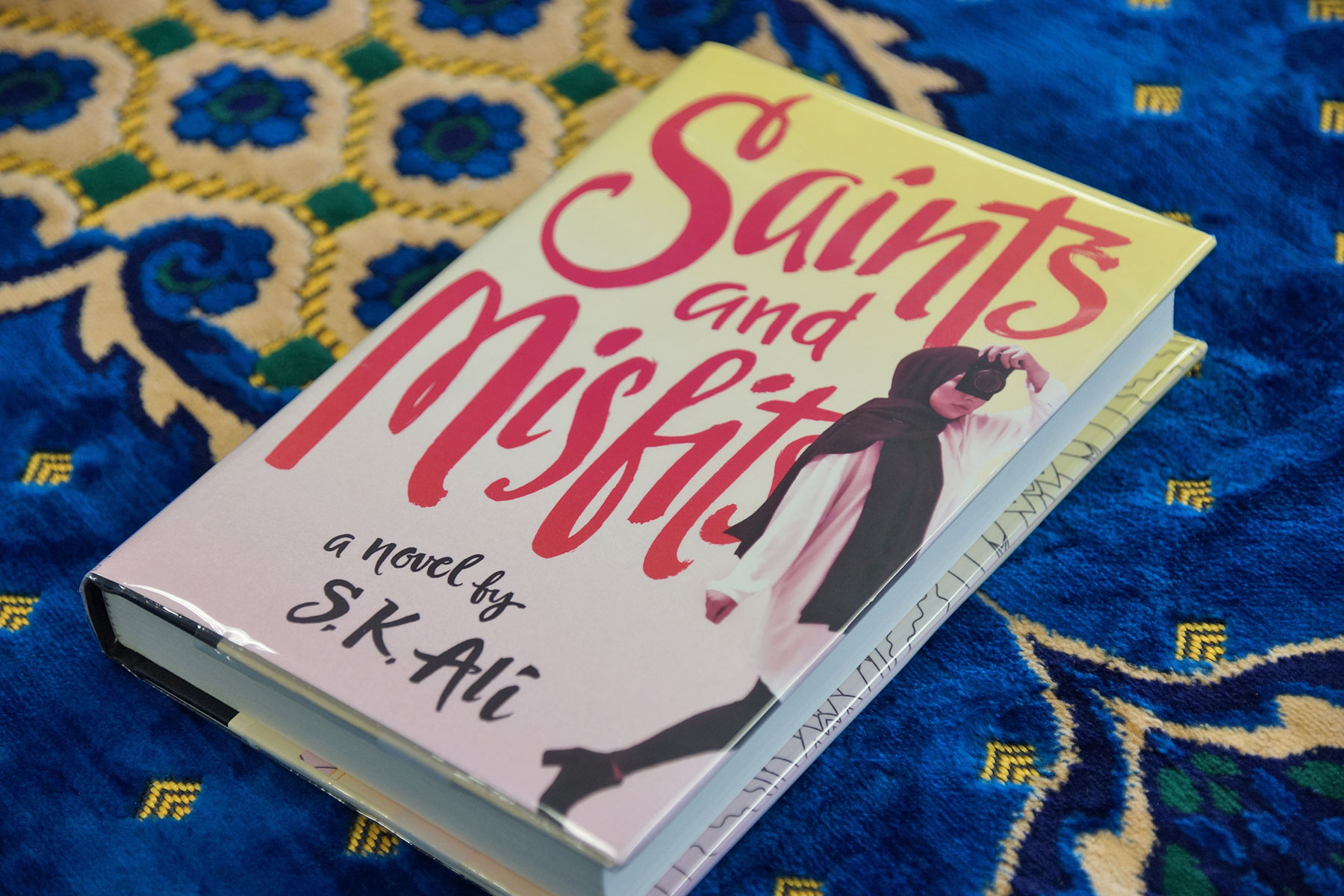 Elise Bellin, Librarian of the Islamic Resource Center, wrote this book review as part of an ongoing series that focuses on a range of books within the IRC collection as a service to the community.
by S.K. Ali, © 2017 – ISBN: 9781481499248
In Saints and Misfits, protagonist Janna experiences major struggles with her identity and religion as she goes through her teenage life. She feels like an outcast as she fights family expectations, a forbidden love, and, the biggest burden of them all, the monster. She gains inspiration and tips from those around her and slowly learns who her real friends are. This story teaches readers the importance of confidence and how things aren't always as they seem.
Janna's life takes a turn for the worse when she is assaulted by a boy who is deemed as perfect in her community. She experiences self-shame and doubt as she keeps this traumatic event a secret, even from her best friends. The doubt and fear grows when she finds unprecedented success with her longtime crush at school, which ends up being worse than she thought it would be. Her struggle with her religion, especially her hijab or head-cover, gives way to an inner conflict – to pursue her dreams of being with a boy she likes or to continue on the path of Islam and learning.
S.K. Ali's writing style keeps the readers hooked with easy-to-understand language combined with cliffhangers and exciting twists. Janna's character development teaches readers a great lesson in identity and Muslim struggles, which are relatable to many teenagers. Overall, this story is entertaining and enjoyable, providing important Islamic values to many readers.
Founded in 2010, the Islamic Resource Center (IRC) is the first Islamic public lending library in Wisconsin. The IRC aims to provide resources to educators, students, health professionals, interfaith groups, and any members of the Milwaukee community that want an accurate understanding of the Islamic faith, its practices, and its people.