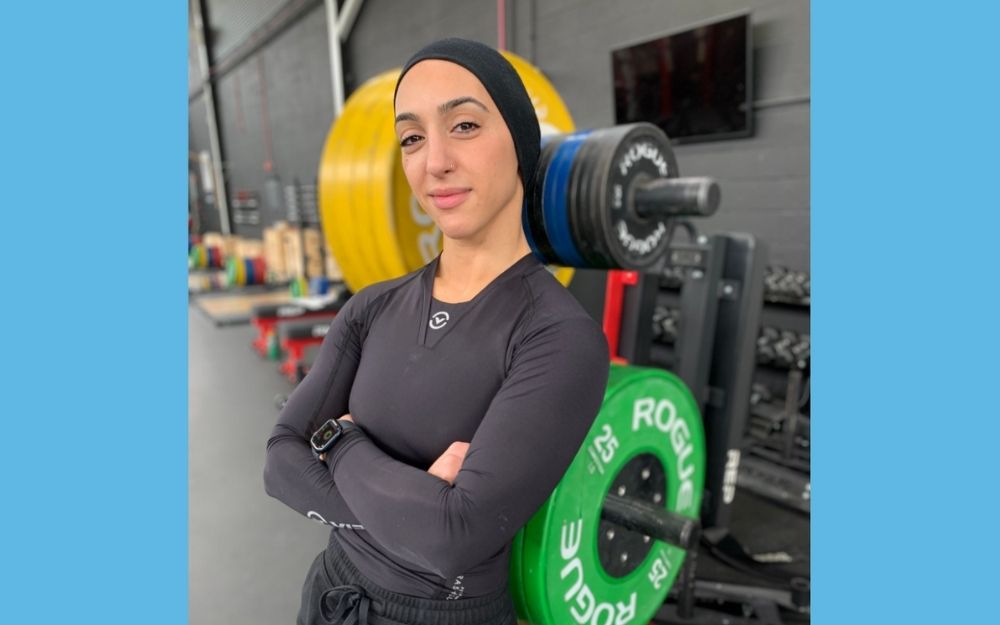 CLEVELAND — If Subreen Dari has a barbell and some weights, her morning is off to a great start. Five days per week, she's up at 5 a.m. and at the gym by 7 a.m. to train for two hours. 
Dari, 35, discovered weightlifting in 2015. It started as a hobby and quickly became a passion. 
"I just absolutely fell in love with it," said Dari. 
Dari is of Palestinian descent. She was born in New York and grew up in Ohio. Her parents immigrated to the United States as children. 
At 5-foot-1, she's petite, but the weight she can lift impresses others.
"My max snatch is 65 kilos, and that is about 143 pounds," said Dari, who competes in the 49/55 kg weightlifting categories. "And then my max clean and jerk is 88 kilos."
Dari is an award-winning athlete, ranking nationally in the U.S. for the past five years. At The Arnold Sports Festival in early March, she took home three gold medals. In September, she'll be on an international stage, as she will be the first woman to represent Palestine in an international competition.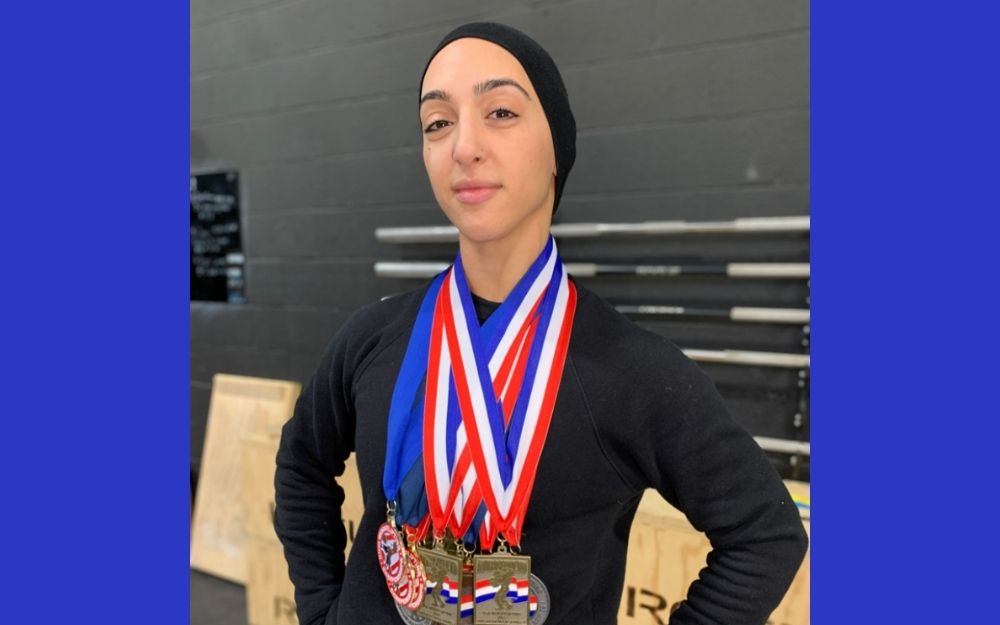 She'll be competing at the 2022 Asian Games in China.
"We have confirmed that she is going to compete in the next Asian Games," said Saeed Kafina, of the Palestinian Weightlifting Federation. "And she's going to represent Palestine there."
Dari said it is a privilege and honor.
"Seven years in the making," said Dari. "It's just, it's incredible, and I am beyond honored to be the first one."
The Palestinian Weightlifting Federation reached out to her in 2019 to ask her to join their team, making her the first female on their team since the federation started in 1952.
"Women [are] capable to do anything. Our big example is Subreen," said Kafina. "I'm very proud of her. She's an iron woman. I'm glad that I'm a part of this. I'm witnessing all of this."
As a female who wears a hijab, she's also breaking stereotypes and paving the way for more women of all backgrounds to explore their passions and follow their dreams.
"Growing up, I never had a covered female athlete to look up to, so I hope to inspire and motivate these girls for the next generation and be that role model for them," said Dari. "Not only do I want to inspire young, Middle Eastern girls, I want to inspire all girls to break stereotypes and whatever it is, you know, work hard, fight for what they want and go out and chase it."
Others notice the inspiration she's giving to others.
"Subreen has inspired a lot of audience and a lot of Muslim women because of her head cover and she showed them and approved for them you could lift weights, you could do whatever you want to do with the Muslim head cover, you know, and it's not going to be like an obstacle and it's not going to stop you from being yourself," said Kafina.
But weightlifting isn't Dari's only love. She's also a mother of two. Her daughter, ReAnna Thabata, and son, Faris Thabata, look up to her.
"She works really hard, and she does stuff that not a lot of people can do and she's just a really big influence on me," said ReAnna.
Faris echoed his sister's sentiments.
"She inspires others to do what they love and I want to be like her when I'm older," said Faris.
Women are still fighting for equality in many sports. In such a male-dominated culture, it's especially unusual for a Muslim woman to weightlift.
"We live in a man's world, and men think that this world is to them, which we need to show them this world is to us women. We power, we rule this world. Without us, men won't be nothing." said Muntaha Dari, Subreen's mom.
Dari's mom is pro-women and said she is proud of what her daughter represents.
"Women are breaking barriers and they're going beyond what's expected of them in a man's world and I support her because of that reason," said Muntaha Dari. "I always tell them to go for their dreams, you can do whatever your heart desires, you can do whatever you put your brain to. There's nothing a man can do that we can't do better."
Subreen Dari is goal-driven. She's studying to be a cosmetic nurse, is a coach at C4 Athletics in Cleveland and is looking ahead to the 2024 Olympics.
"Somebody has to be the first," said Dari.
She may be the first, but she hopes she won't be the last. Dari said she plans to keep on lifting to uplift Palestine and women everywhere.
"International Women's Day is a day to uplift the achievements of women in general, and I want to show women that no matter your background, no matter where you come from, you can achieve anything you put your mind to," said Dari. "Go for it, what are you waiting for?"
Dari's journey is viewable on her Instagram.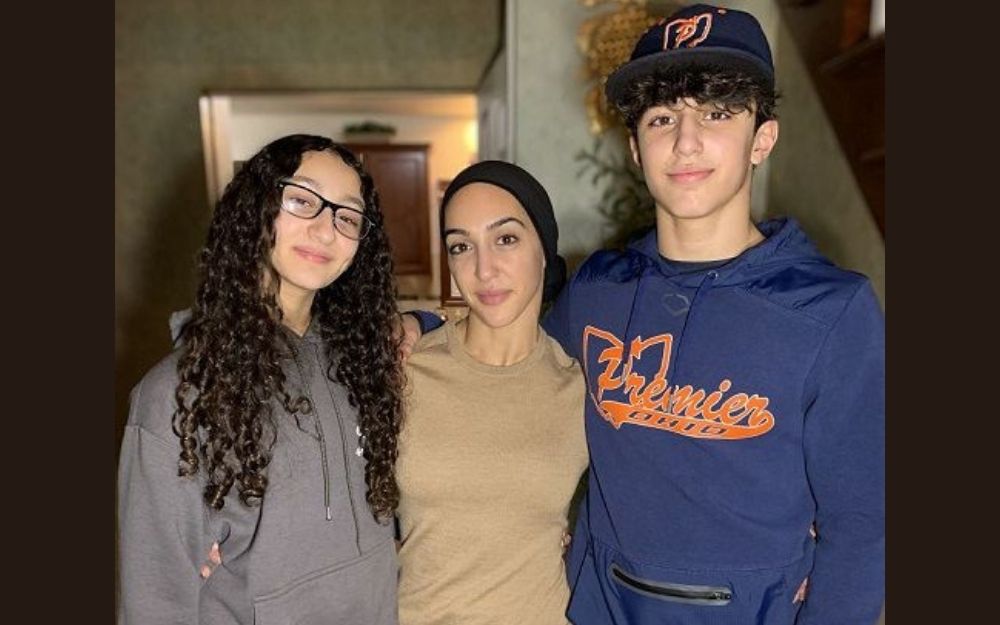 Subreen Dari (center) and her daughter and son. (Taylor Bruck/Spectrum News 1)
Taylor Bruck/Spectrum News 1)