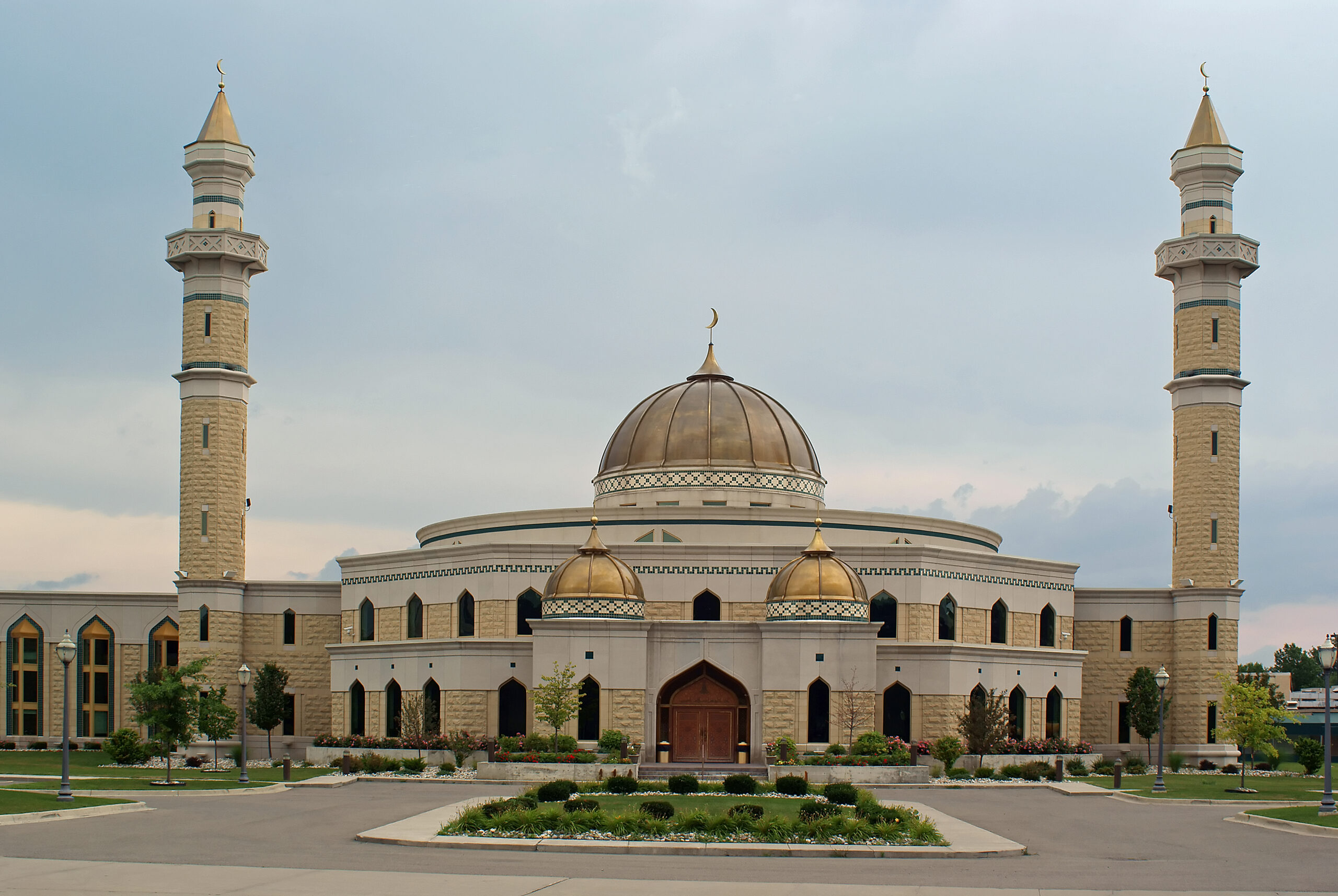 Photo credit: Dane Hillard
DEARBORN, Mich. (WXYZ) — "I have 42 domes and half domes I have executed," said artist Harout Bastajian, including the dome in the largest mosque on the North American continent— Dearborn's Islamic Center of America.
Harout Bastajian is the decorative artist behind this masterpiece— he's Armenian from Lebanon — is a specialist in Islamic art and happens to be Christian.
WXYZ's Ameera David asked, "They call you the 'Michaelangelo of Mosques'. How do you feel about that?"
"Michaelangelo, he's of another level," Bastajian responded as he laughed.
Equally modest as he is talented the institution's founding members reached out to Bastajian still in debt from the mosque's construction — as the US economy was plummeting.
"A lot of home foreclosures, businesses closing down, money a little bit tight," said Adnan Chirri, Board of Trustee member of the Islamic Center of America.
Bringing the dome to life would cost about $200,000 in total.
"My wife Wanda said, 'We don't have the money right now – when we have the money, we will contact you," said Allie Fayz, Founding member of the Islamic Center of America.
Never did Allie Fayz imagine Harout would instead contact them- and offer to do the months-long project for free.
"You know we have to thank God for every breath we take," said Bastajian.
For Bastajian a way to give back- as thanks for life's blessings.
"How meaningful was it for you to have someone say that they will come do this job as a donation?" asked David.
"It meant a lot to us," said Fayz.
For this Muslim community, the act of kindness from a Christian artist— overwhelming.
"I mean you really can't have a better gift from God," said Chirri.
Harout would return to Lebanon – but twelve years later, in a twist of fate, he would fall on his own hard times.
"The financial system collapsed. And like, all our money is gone," said Bastajian.
Lebanon was in political & economic turmoil, but Fayz, who now treats Harout like a son, couldn't believe what he heard.
"He said, Allie, I cannot tell you how I feel because I cannot put my kids in school," said Fayz.
That's when mosque members sprang into action helping to give the father of 6 – the chance to rebuild…. In the same mosque built in part on his generosity.
"This is really intricate," said David.
"Yeah, this will be inside the banquet hall soon," said Bastajian.
Today, Bastajian rebuilding with paid work – creating memories with a family immensely grateful for a second chapter.
"What has that meant for you?" asked David.
"It means a lot," said Bastajian. "I can't describe it."
Art can describe what words can't. Deep between the curves of this calligraphy…is a full-circle tale, a reminder that today's kindness can create tomorrow's gratitude.