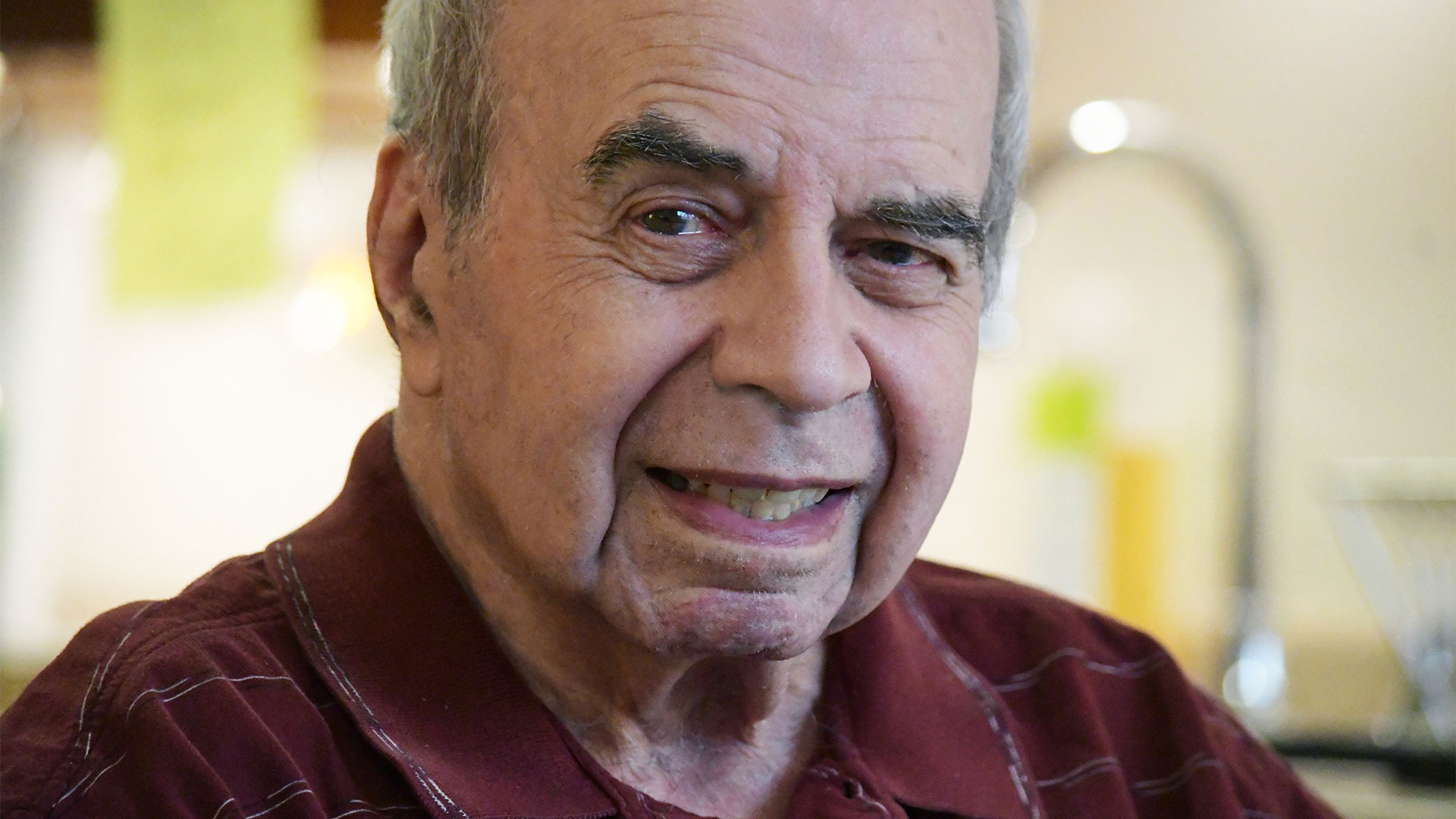 Photos by Lila Aryan Photography
Abed Aryan, 91, of Milwaukee inspired his daughter photographer Lila Aryan to dispel Muslim stereotypes.
Milwaukee-based photographer Lila Aryan posted a quote by Norwegian author Arne Garborg (1851-1924) on her Instagram: 
"To love someone is to learn the song in their heart and sing it to them when they have forgotten it."
With her latest exhibition, Aryan is singing a love song to her father Abed Aryan, 91, a Palestinian American entrepreneur now in a memory care residential facility. Born in Jerusalem, he immigrated to Milwaukee in the 1950s and, for more than 30 years, operated an imported goods store in Mayfair Mall.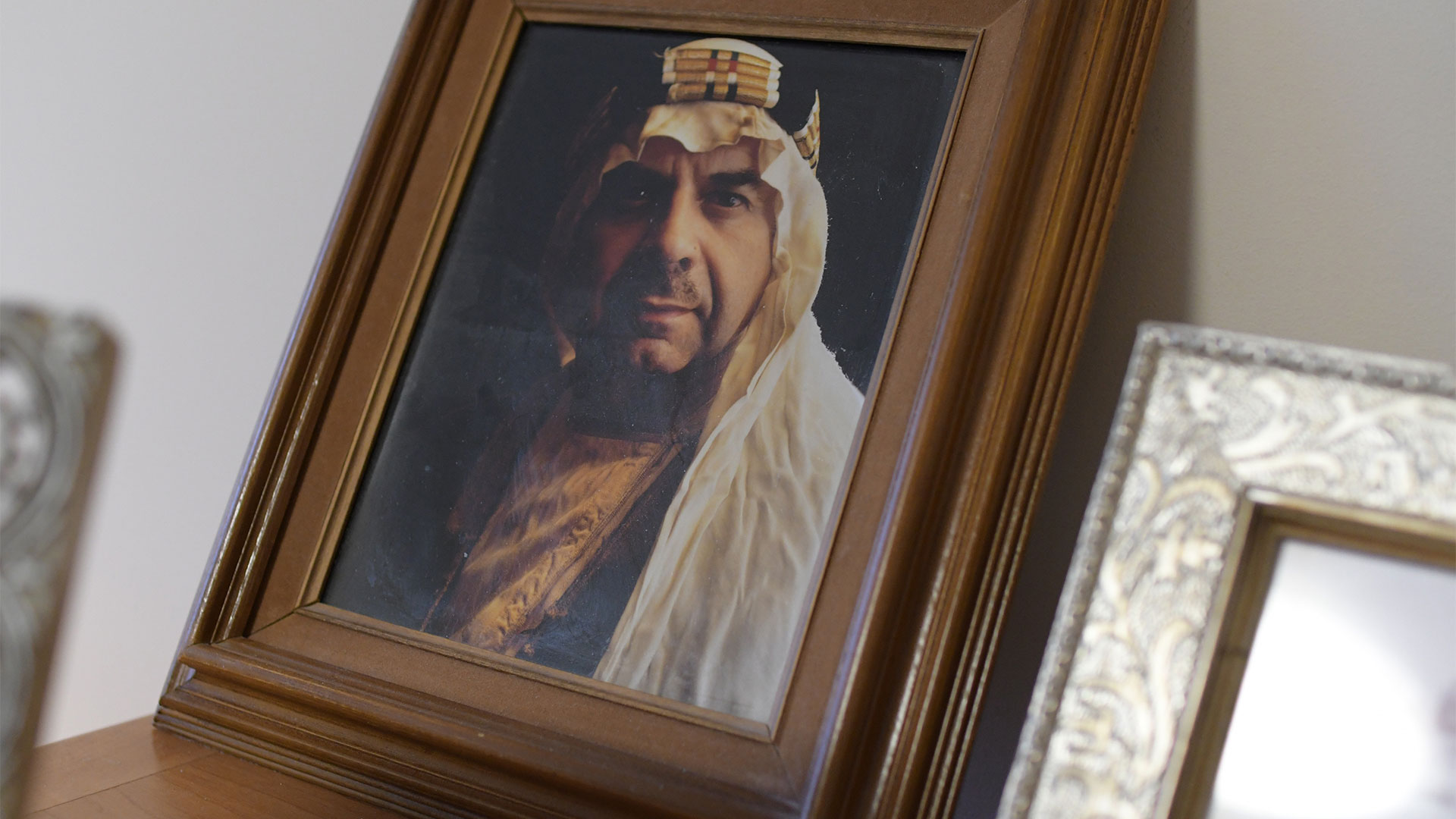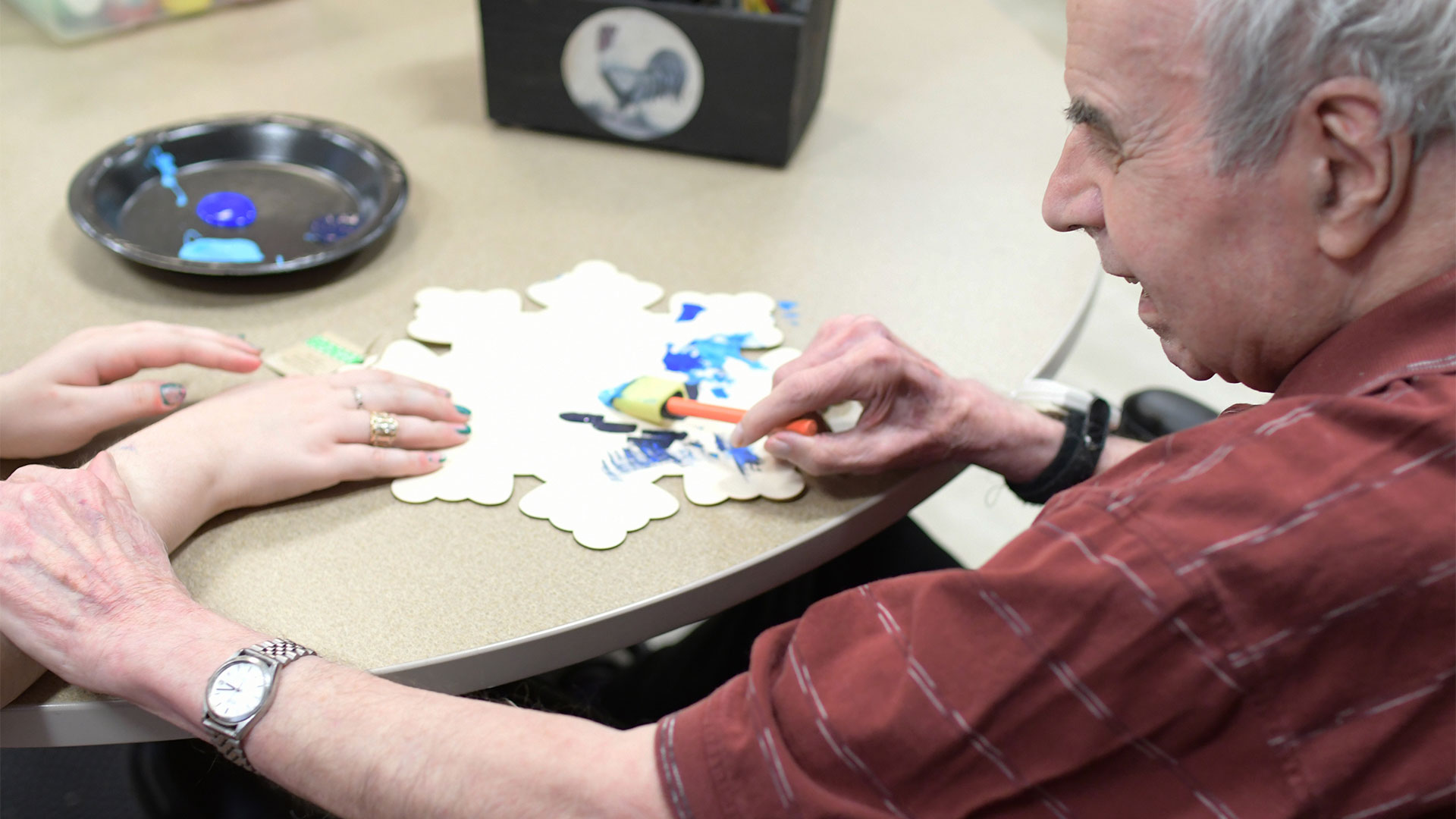 The Wisconsin Muslim Project, a multi-faceted collaboration between PBS Wisconsin and two Wisconsin-based partner organizations, Milwaukee Muslim Women's Coalition and We are Many – United Against Hate, commissioned the award-winning photographer to capture authentic images of 16 Wisconsin Muslim families doing things they enjoy.
Displayed in an online photo gallery and in an exhibition that will travel around the state from April 29 to mid-October, Aryan's photography is part of a broader project that aims to foster mutual understanding between Wisconsin's Muslim and non-Muslim populations, says a PBS Wisconsin press release. It is funded by a Doris Duke Foundation Building Bridges grant.
The project includes a PBS Wisconsin special that features Wisconsin Muslims, an animated biography of Mahmoud Atta, a key figure in building Milwaukee's Muslim community, with accompanying educational materials for third-sixth grade students and educators, and a series of community events. (A PBS Wisconsin website provides access to the project's various components.)
The community events make the project more accessible, said Dulce Maria Danel, PBS Wisconsin associate director of community engagement and impact. "We have this beautiful thing we have created and we want to share it, to find ways it can be experienced a little bit more. There is something so lovely about coming together in community and celebration."
Related community events will be posted on the PBS Wisconsin event page as they are scheduled.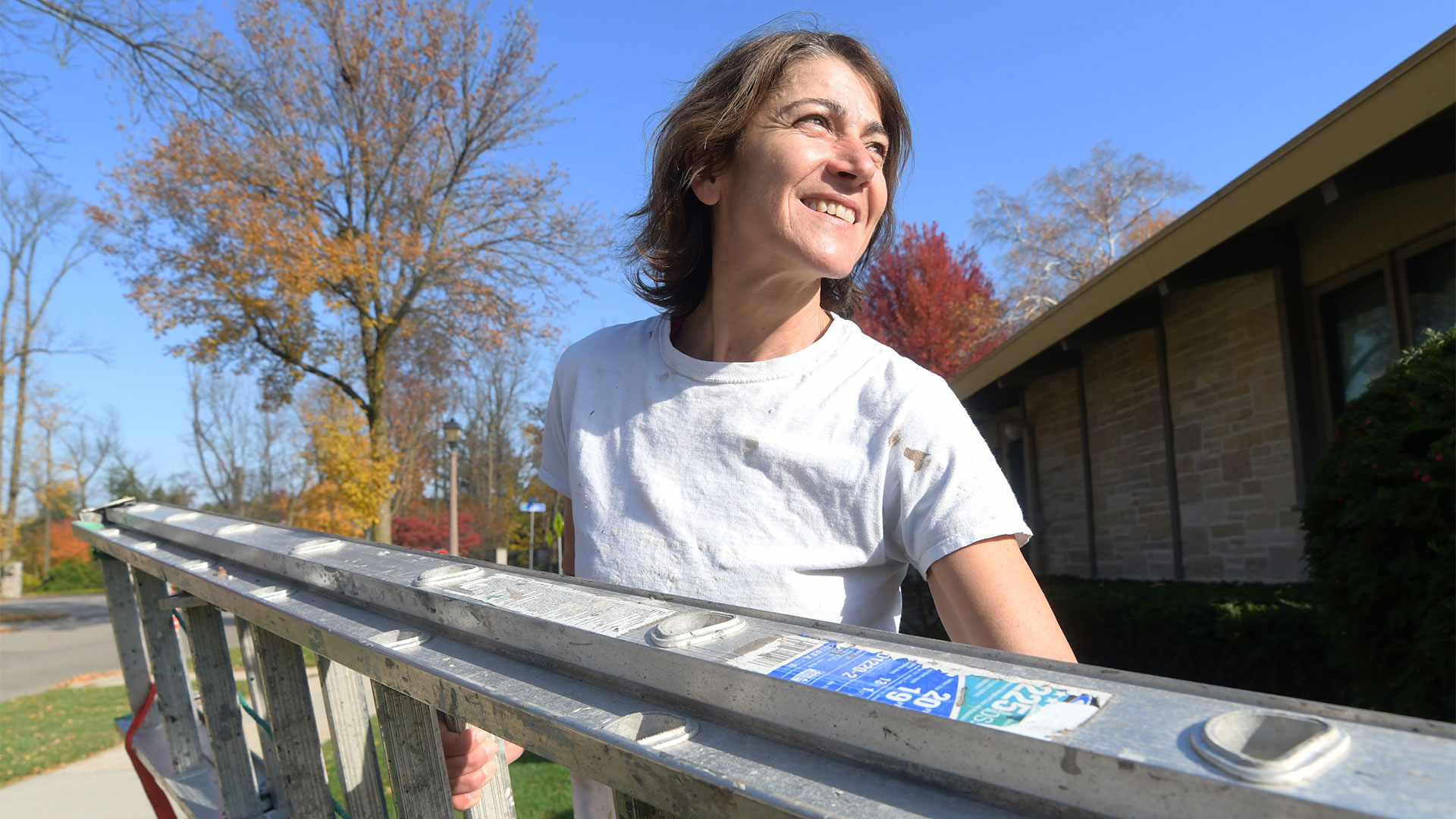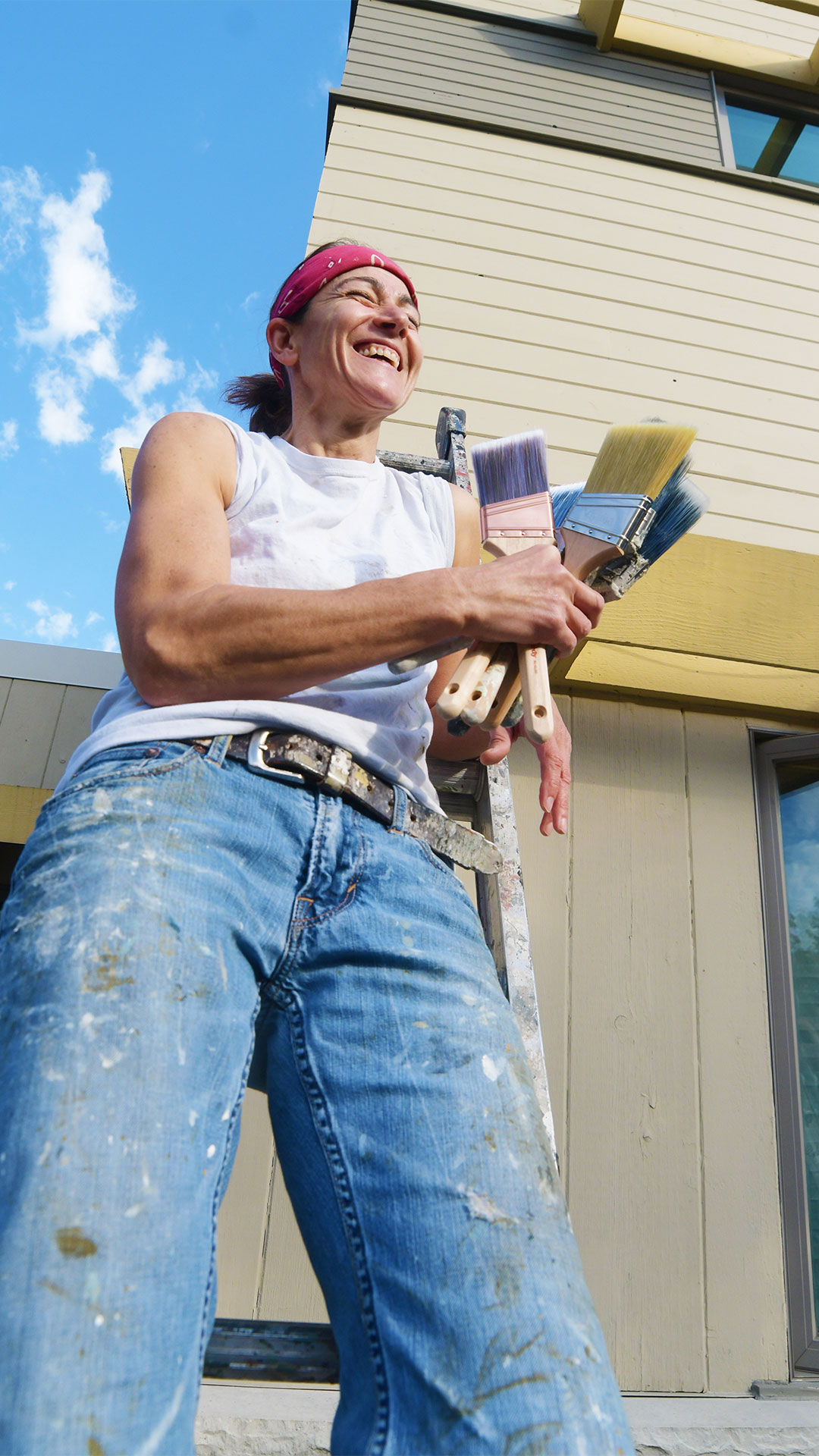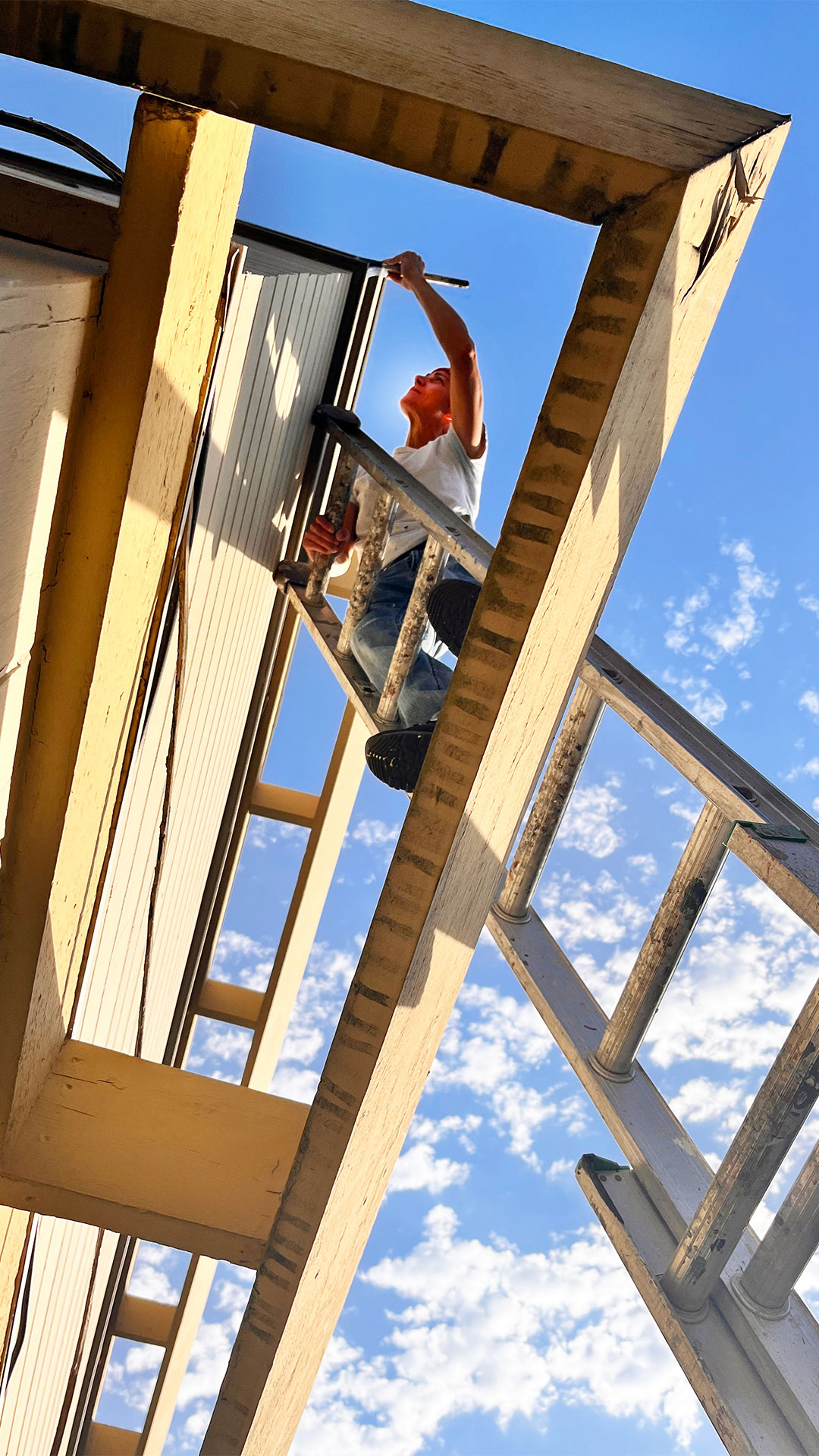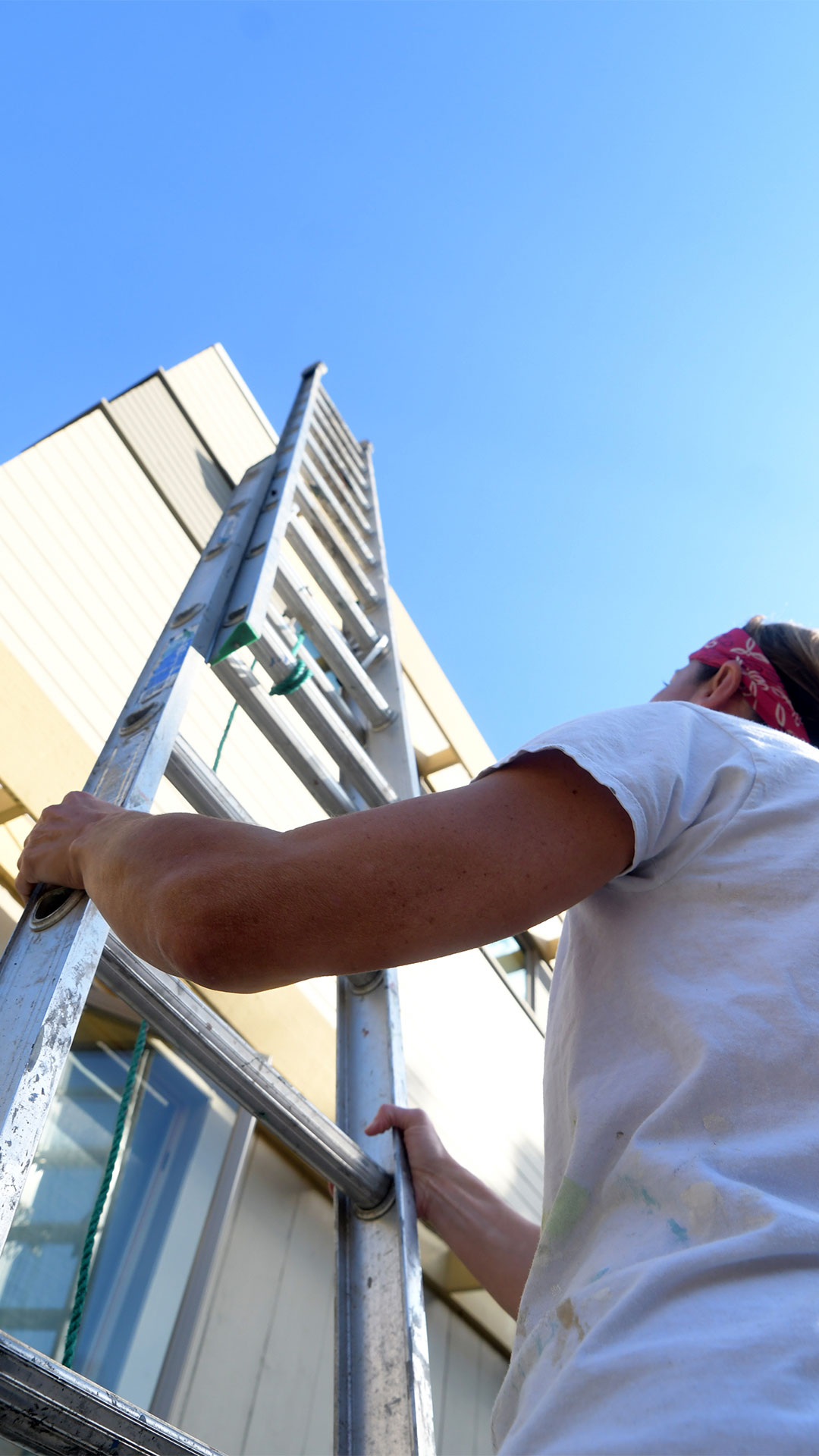 Hülya Erden of Milwaukee, owner of Erden Painting, has been running her own business for 17 years.
"The culmination of The Wisconsin Muslim Project will take place on opening night of the Milwaukee Muslim Film Festival in October," said Janan Najeeb, MMFF founder and MMWC president. "The festival is held at the beautiful Oriental Theater, and we will showcase all of the aspects of the project. We hope to have in attendance, many, if not all of the individuals that were part of this historic achievement."
The Wisconsin Muslim Project allows Aryan to honor her Muslim father by shattering Muslim stereotypes, she told the Wisconsin Muslim Journal in an interview this week. 
About photographer Lila Aryan
A Milwaukee-based commercial and fine arts photographer, Aryan grew up in an interfaith family in Milwaukee. Her father, a Muslim, immigrated from Jerusalem and married her mother, a Kansas farm girl and a devout Catholic. Aryan describes herself as "a passionate non-denominational Christian."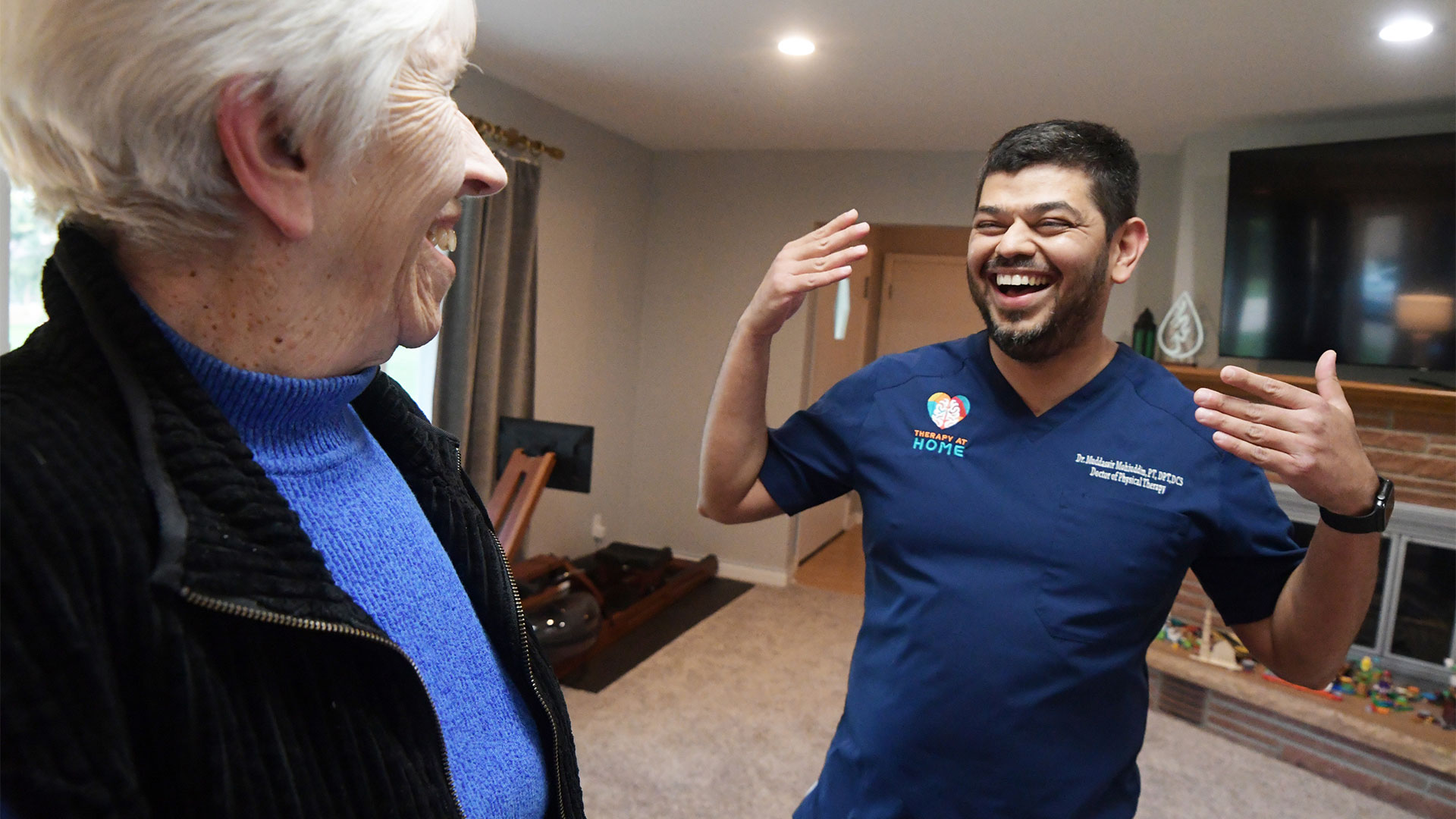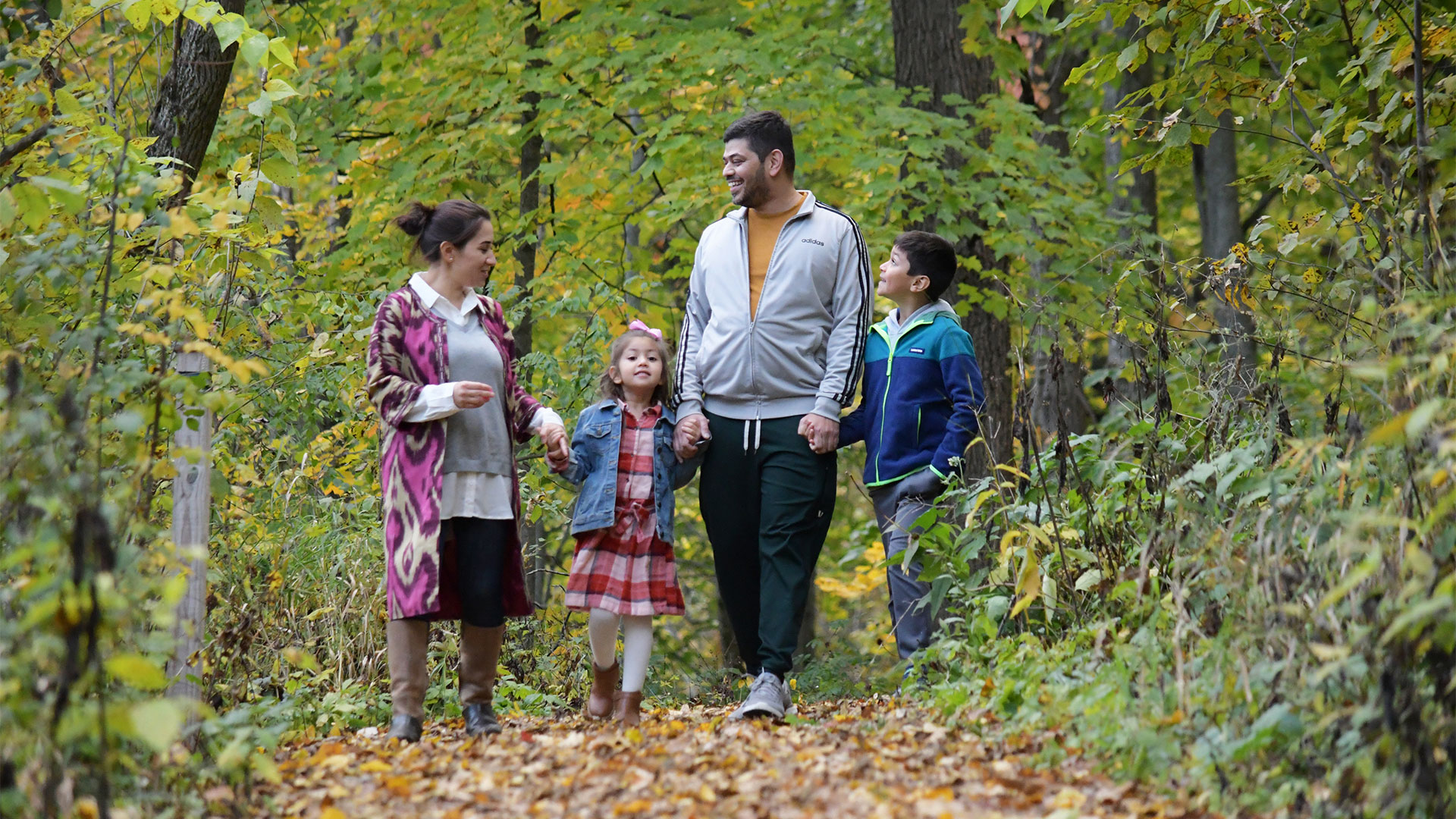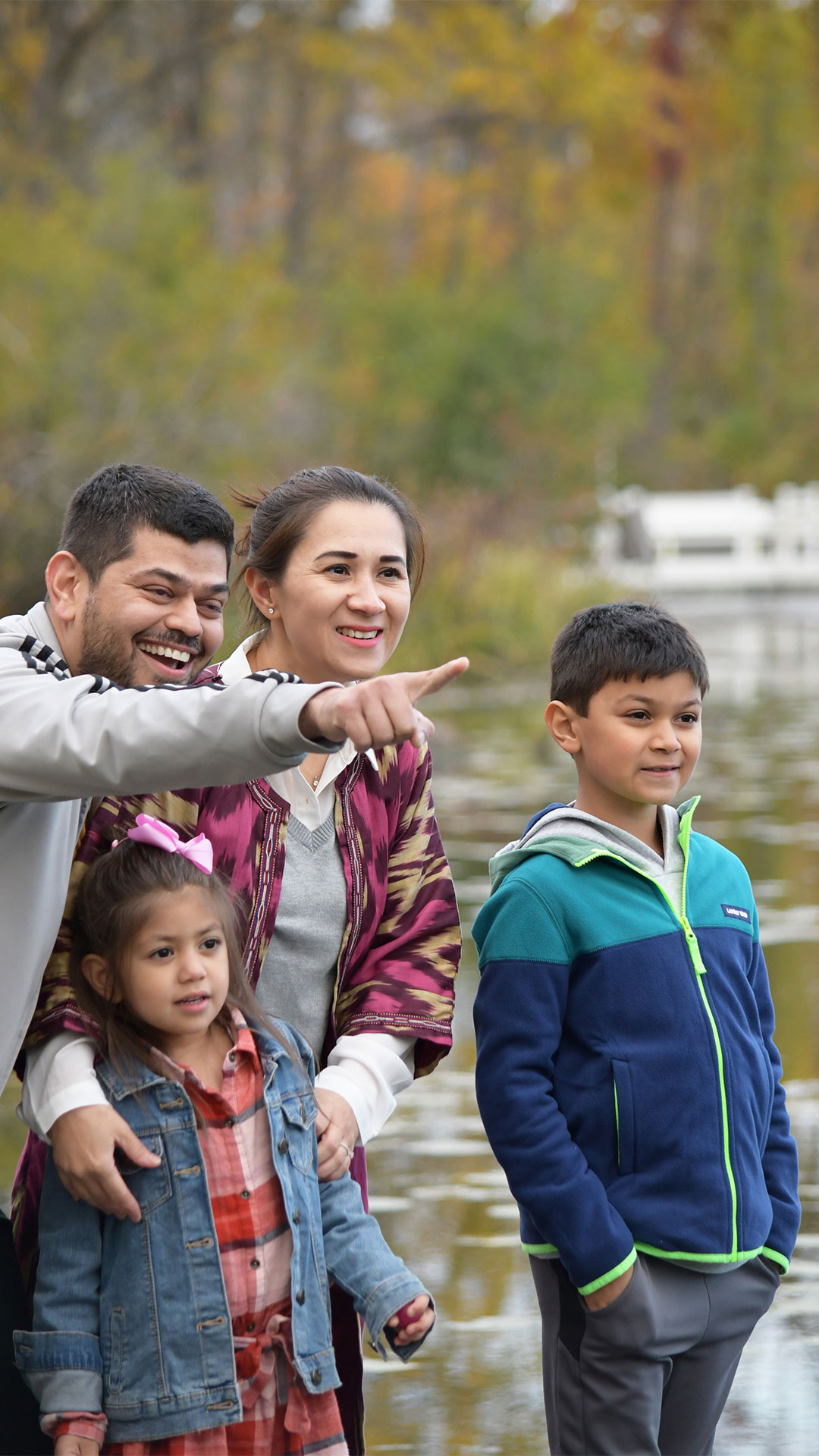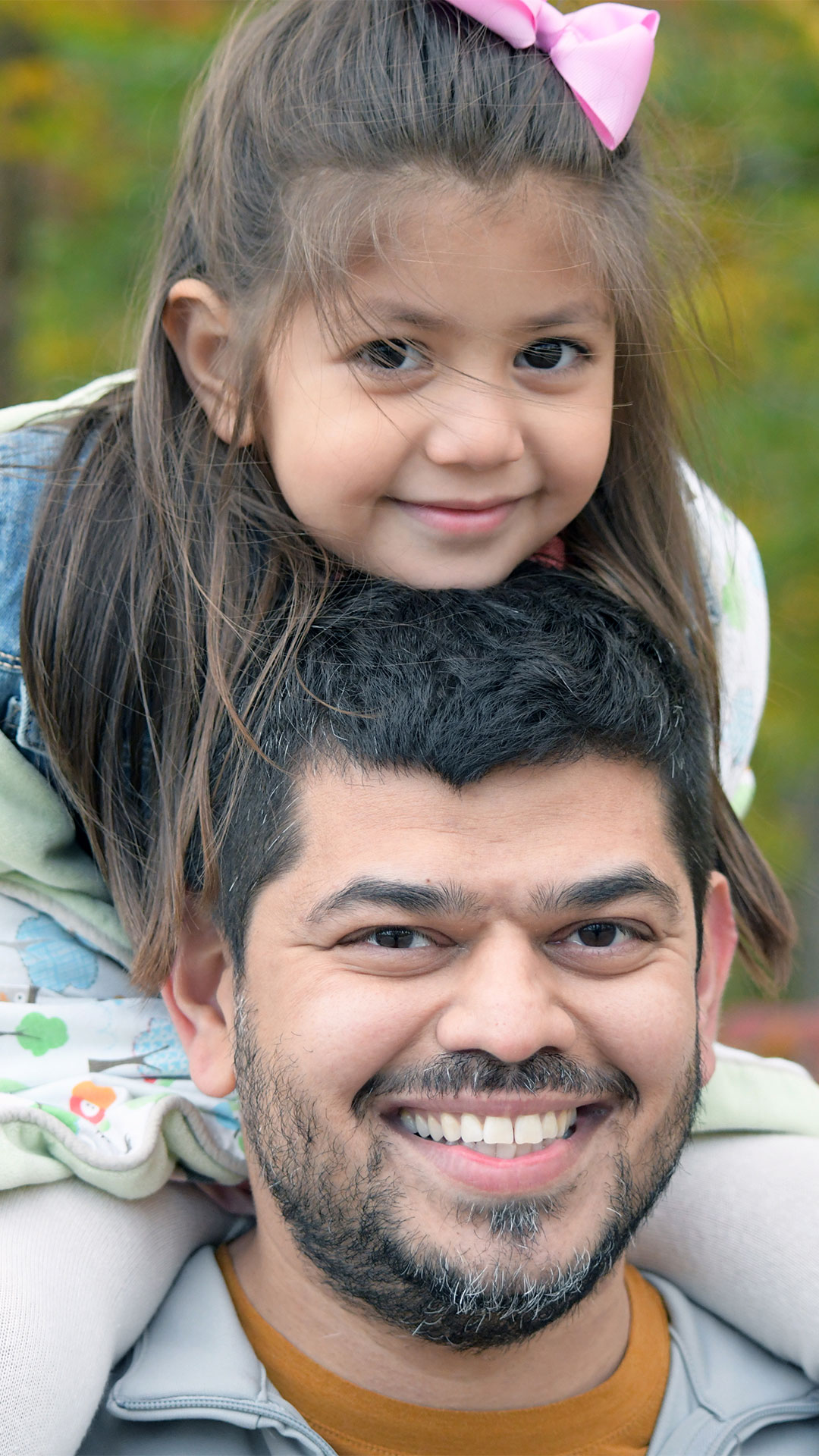 Parizat Aireti and Muddassir Mohiuddin, owners of Glendale-based Therapy at Home, enjoy being outdoors with their children.
After graduating in fine art photography from the Milwaukee Institute of Art & Design in 1990, Aryan started her own business, Lila Aryan Photography, and has developed an impressive list of subjects and clients. It includes prominent individuals (Bette Midler, Frank Sinatra, Jr., Joshua Bell, Magic Johnson, Lynn Redgrave and Judy Collins, to name-drop a few) and global corporations, including Harley-Davidson, Johnson Controls, HP and US Cellular. Her images have appeared on record label CD jackets and in magazines, websites and coffee table books, as well as in local galleries and the Milwaukee Art Museum. In 2016, PBS Newshour commissioned Aryan to photograph the first-ever, all-female moderated presidential debate, with moderators Gwen Ifill and Judy Woodruff. 
When the PBS Wisconsin audience engagement team landed on the idea to include a portrait element to The Wisconsin Muslim Project to show the many ways there are to be Muslim in Wisconsin, PBS Wisconsin Director of Audience Engagement Michael Harryman put Lila's name on the table.
"I've known Lila for more than 25 years," he said. "We met at Alverno College where I led the marketing and communications operations and Lila was our go-to photographer. 
"She not only takes beautiful photos, she makes lightning-fast connections with her subjects and somehow manages to capture their very essence," Harryman exclaimed. 
"I knew Lila's family story from our time working together, and from her social feeds. I even shopped at her dad's store at Mayfair! Given her family's mixed religious roots, she also brought first-person experience to the project that provided the perfect curatorial filter. 
"And this Doris Duke Foundation-funded project is all about demystifying and humanizing the Muslim experience. She brought passion and personal investment to this project. The families could feel it. We can see it, which confirms she was the perfect choice!"
A personal approach to photography
"When people ask me about my career, they'll often ask what kind of camera I use," Aryan mused. "I don't mind talking about equipment but it's just not that important. I always say what makes good photos is 10% photography and 90% life. It's the questions you ask. It's what you learn about the subject. It's telling their stories. It's a million things that have nothing to do with the camera you have.
"I believe what sets me apart from other photographers is that I have a huge passion for people and a huge passion for life. I've always had that; it's just something in me."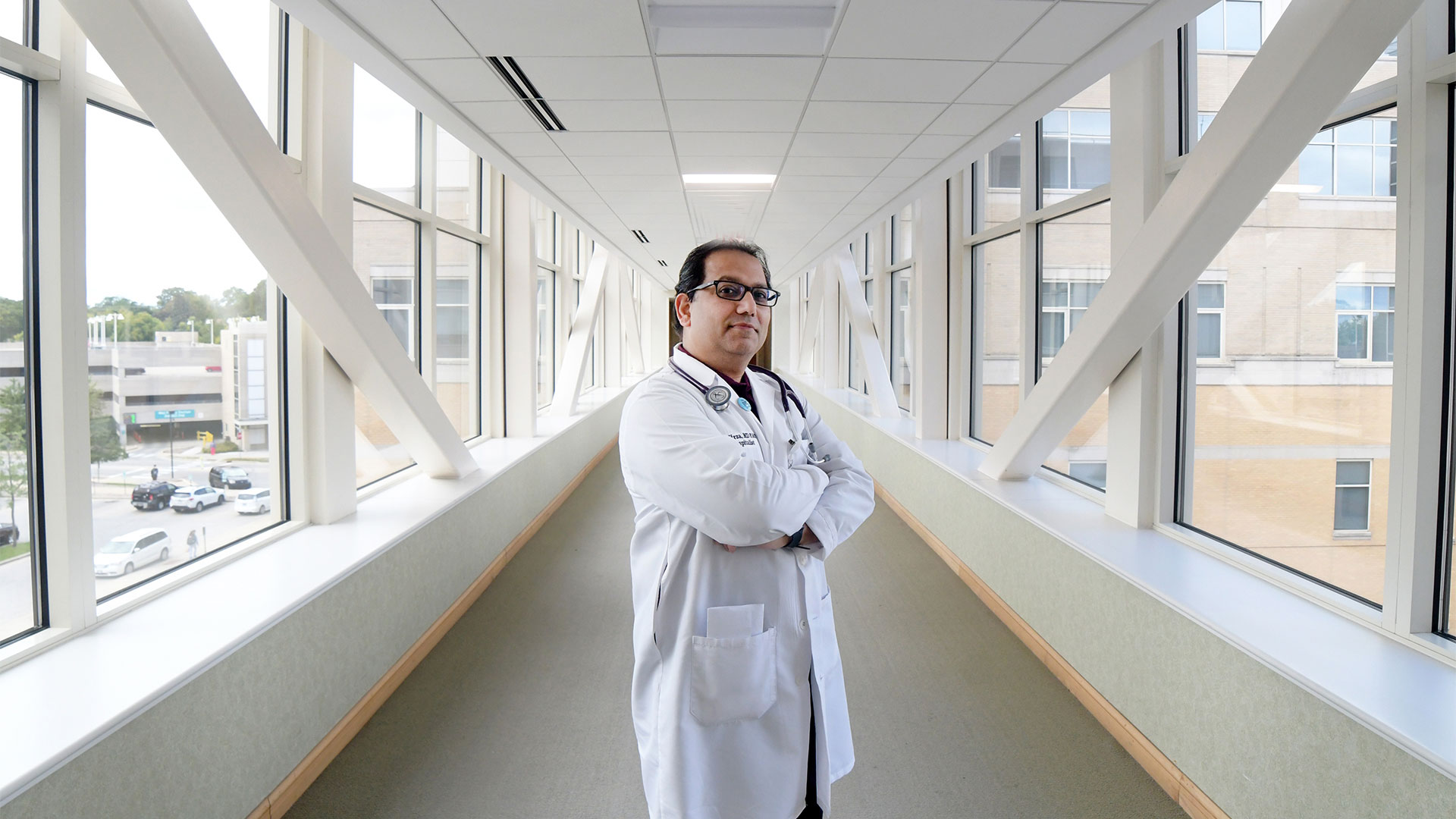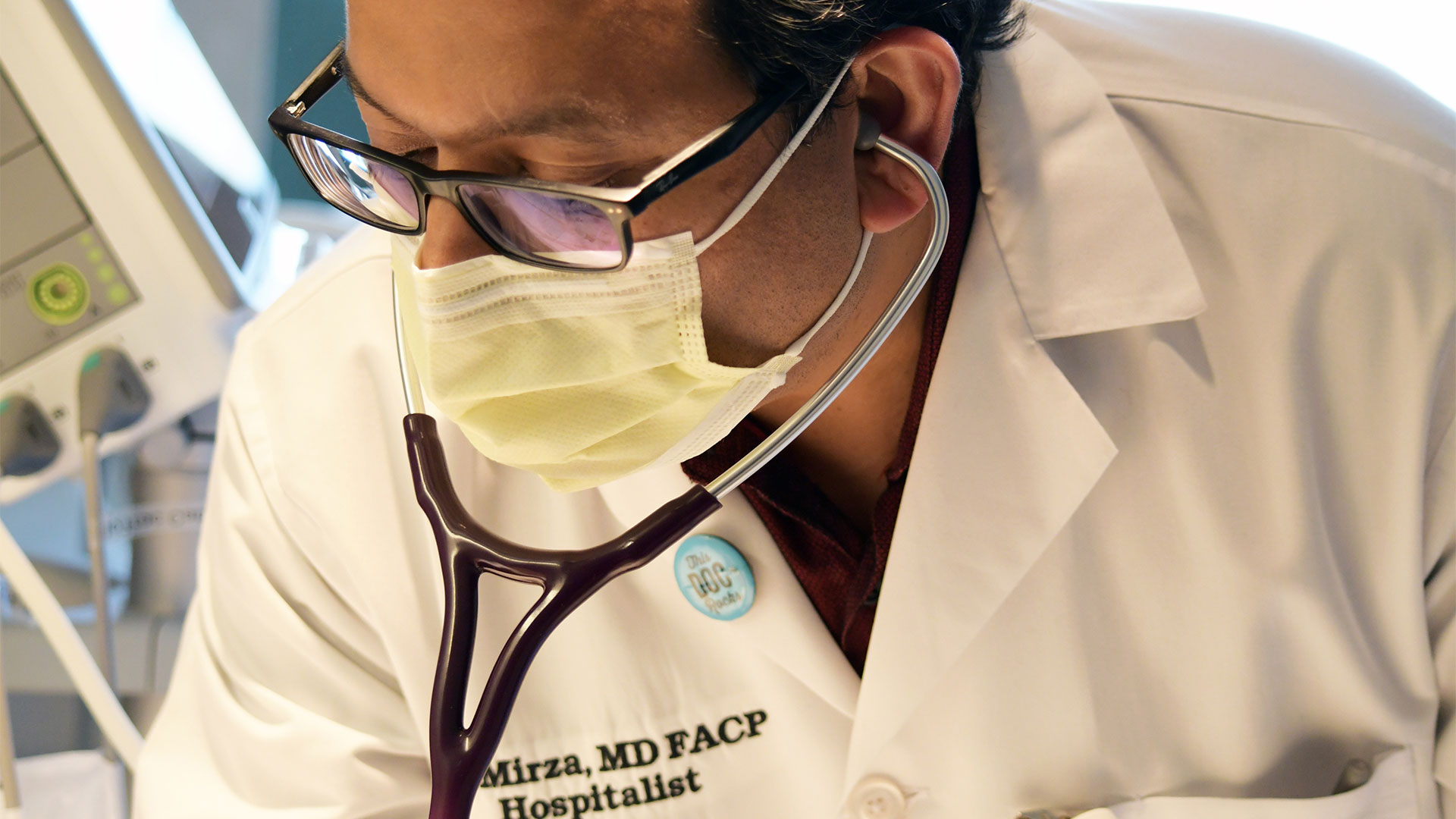 Mansoor Mirza, M.D., listed by U.S. News & World Report as one of the best internists in Sheboygan, gained national attention in 2010 when his efforts to open a mosque in Sheboygan faced strong opposition.
When Aryan's cousins immigrated to the United States from Jordan in 2016, she started documenting their experiences. "I called my Facebook posts 'Coming to America.' I would post little things very common to us that we take for granted. 'Here's my cousin in Walmart for the first time. Here are my cousins, trying s'mores for the first time.' It caught Michael Harryman's attention."
Harryman's recommendation led to what Aryan considers one of the highlights of her successful career.
"I love this project because it is telling people's stories through photographs," Aryan said. "And I love it because it connects with my dad's spiritual background and the culture of his country."
Addressing misconceptions
The Wisconsin Muslim Project gives Aryan "a way to shed light and shatter the stereotypes of my dad's and my cousin's faith," she said. "We think of Muslims as Arabs and Arabs as Muslims, not realizing there are Muslims who aren't Arabs and Arabs who are Christian. Muslims can be from any culture."
Media often portray Muslims as terrorists or Muslim women as oppressed. "With all these cultural and religious stereotypes, there is a lot to unpack," Aryan said. She hopes her portraits for this project show Wisconsin Muslims in their everyday lives in ways the audience relates to them, she said.
Aryan aimed to capture "a wide variety of slices of life—like the single woman owning a business or the father in memory care or a family on a farm in Janesville with chickens, eggs and bees, or Muslim skiers. The crux of it is to show them in their everyday lives, having everyday experiences, just like everyone else. 
"I really want to show the passion on their faces because we can all relate to that. We are trying to connect with people (in the audience) who may have stereotypes of Muslims so they can learn more and get past the stereotypes."
One of Aryan's best friends, Hülya Erden, is a portrait subject in this project. The house painter, a Muslim from Turkey, defies stereotypes of both Muslims and women, Aryan noted. "We don't think of Muslim women as the painter 40 feet up on the ladder.
Chef Malina Schweinert of Milwaukee, known for her Halal Global Fusion cuisine, and her husband Brian Schweinert, both converts to Islam, recently created a food truck for their business.
"Another lady highlighted in the project is Hispanic (Malina Schweinert). She has a food truck with her husband. She tried to convert her husband to Christianity, ended up learning about Islam and decided to become Muslim. We don't think of Muslim women as someone serving Hispanic food from a food truck."
Honoring Papa
Aryan's father moved into assisted living three years ago. "How many people have a family member in memory care? It is super common. 
"What we are trying to get across here is that Muslims face the same challenges that all of us do. They may be on a farm in Wisconsin or in memory care or climbing 40-foot ladders at work.
"My dad had a gift shop in Mayfair Mall and both my mom and dad worked in the store. So, did I. He was an early member of Milwaukee's Muslim community when there were just a handful of families. 
"He's always been a dynamic person, always had charisma. He is just a sweetheart and a loving person. When I post pictures of him on Facebook, he has such a following! People who don't even know him comment, 'Papa makes my day!'
"I'm so grateful to God that I could give back to my dad by showcasing him in this project. He was so instrumental in helping me start my career and maintain it all these years. He instilled the entrepreneurial spirit in me through his example. This is a way of giving back to him."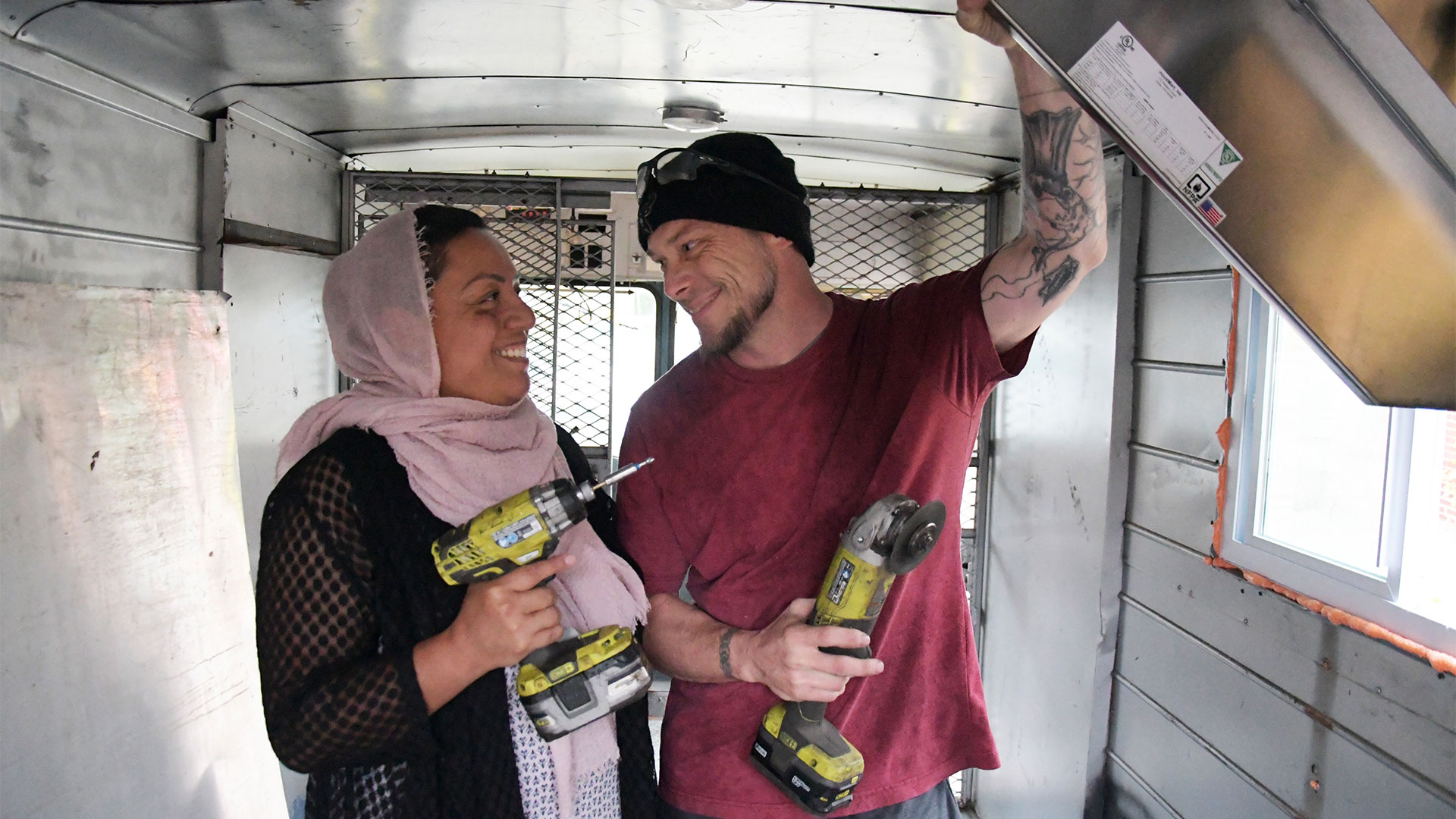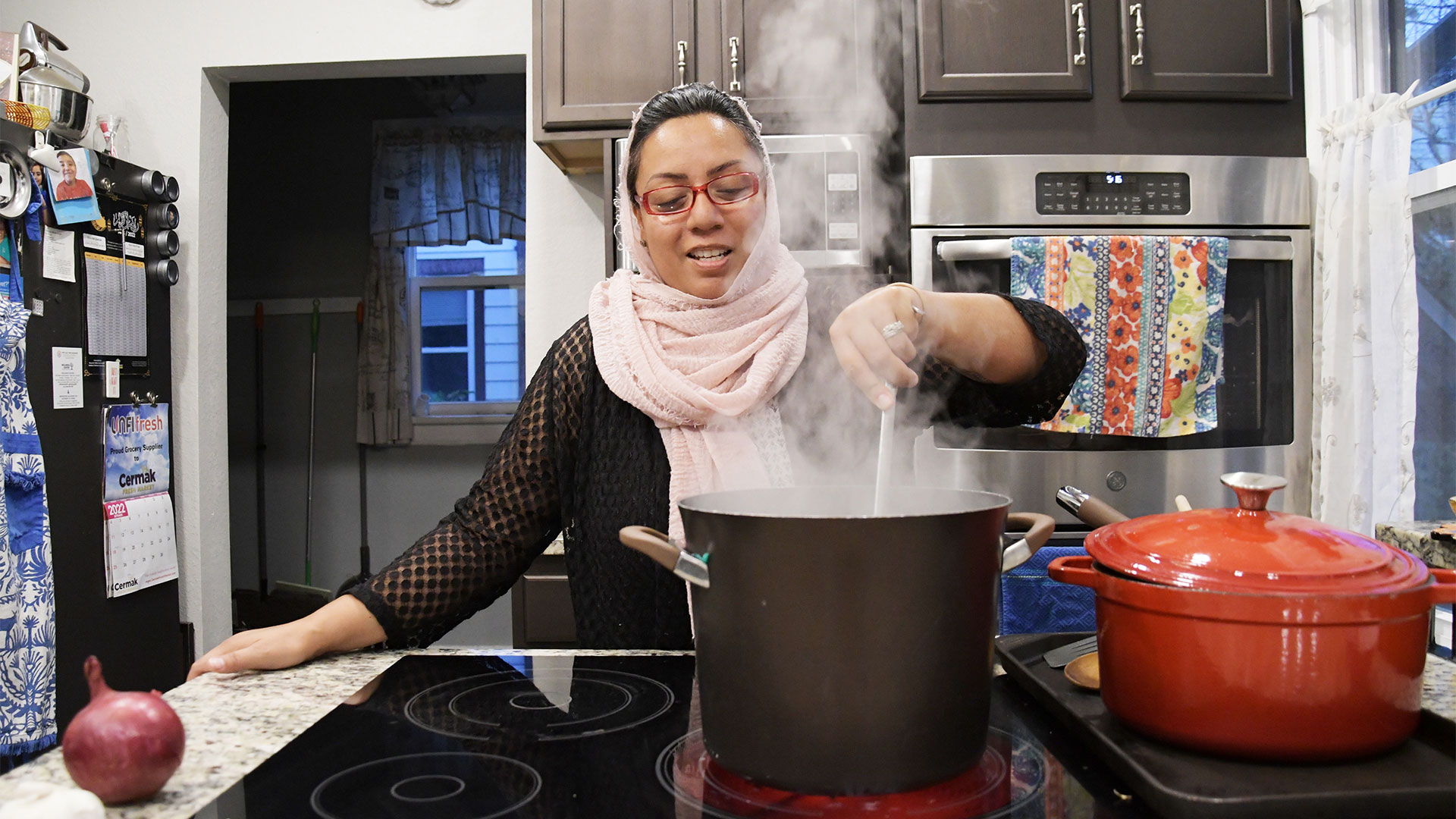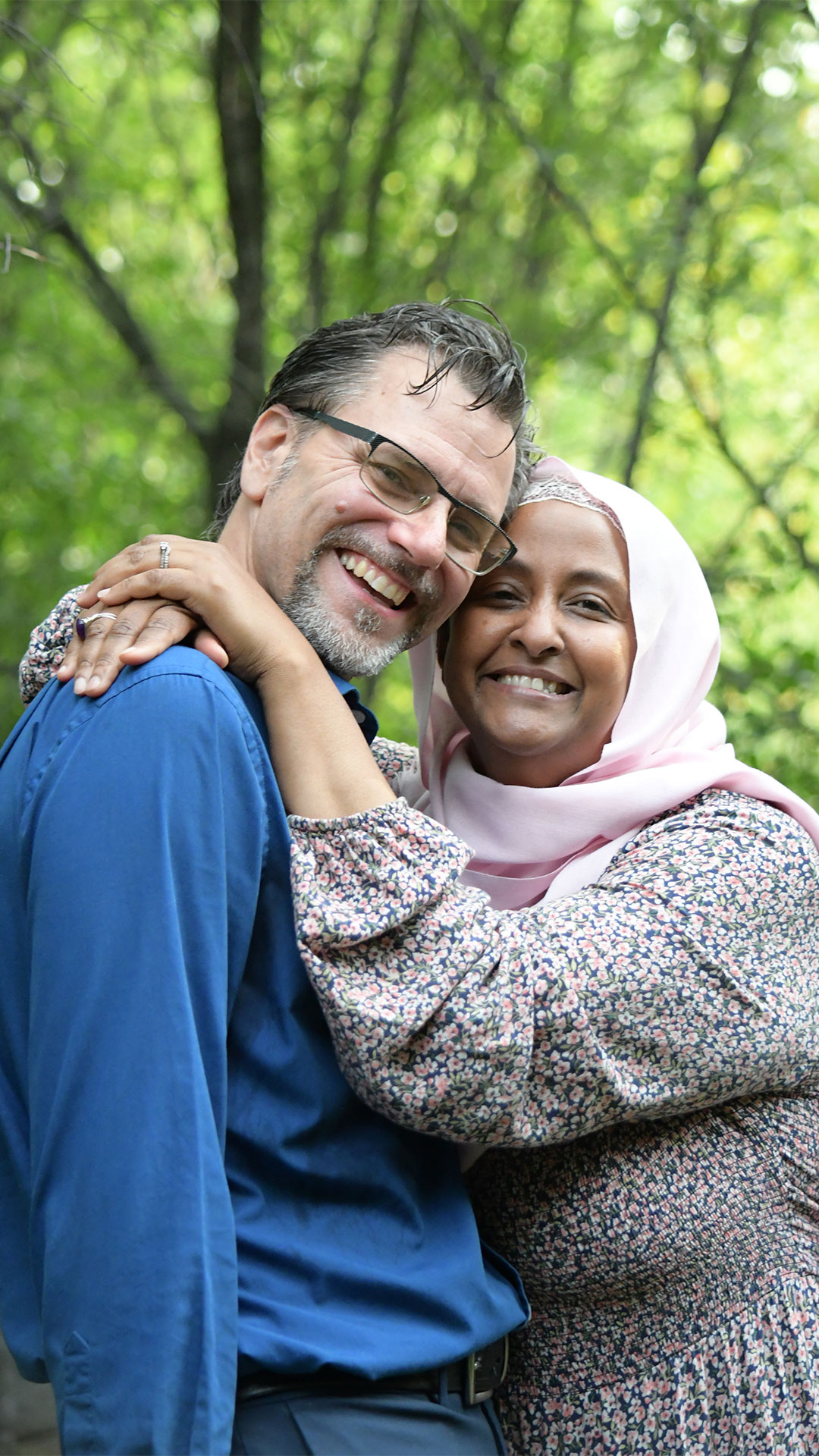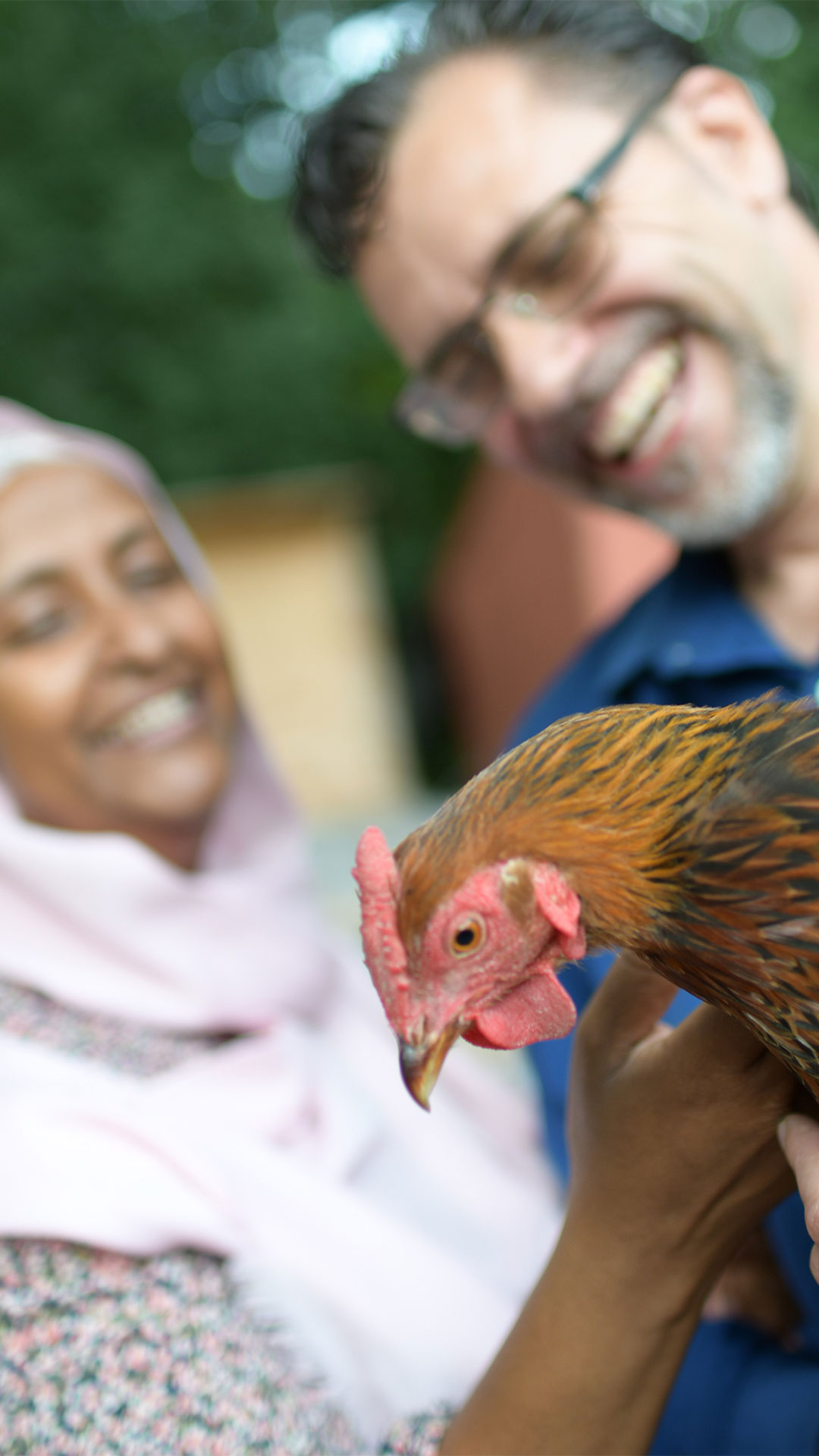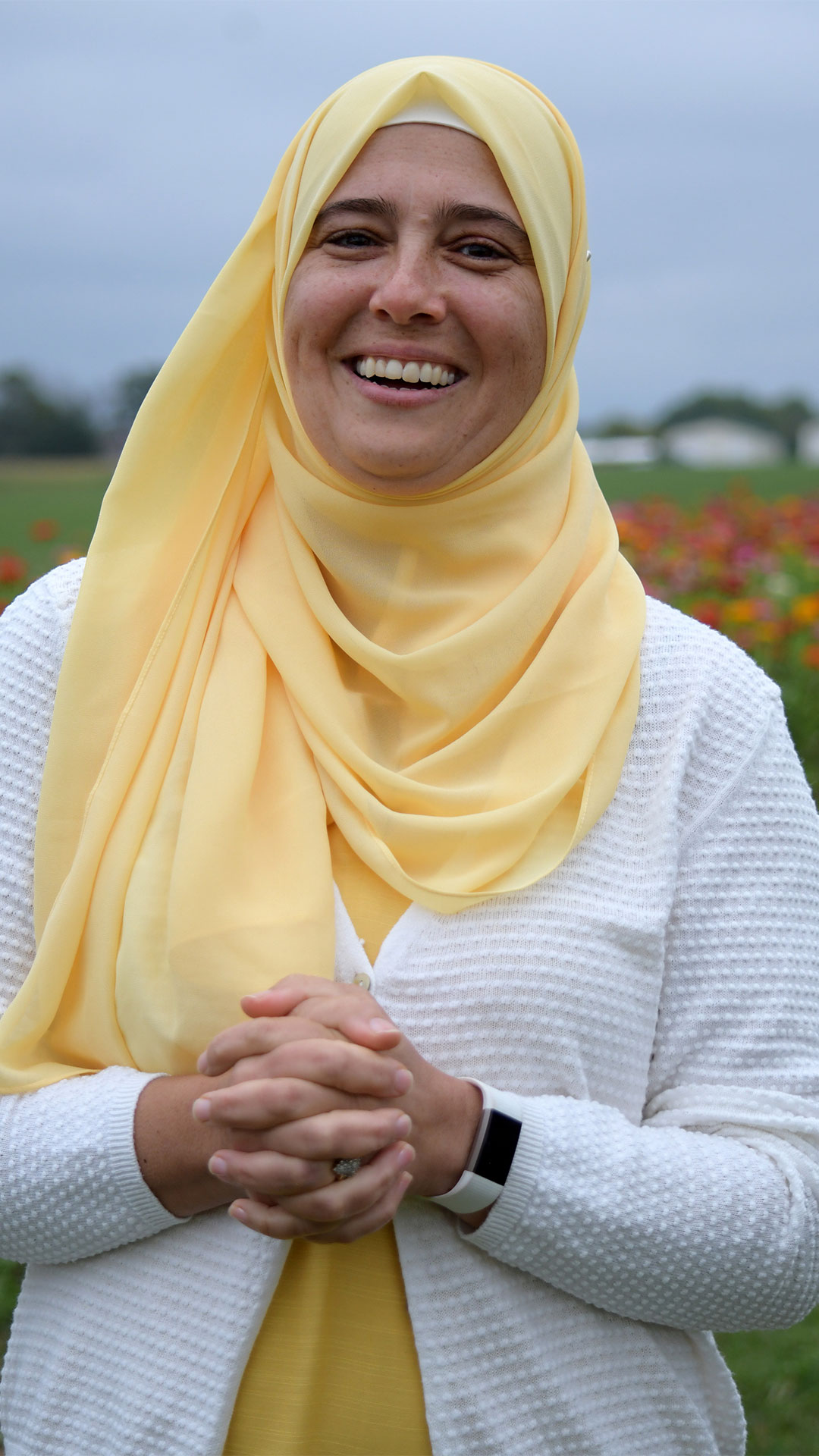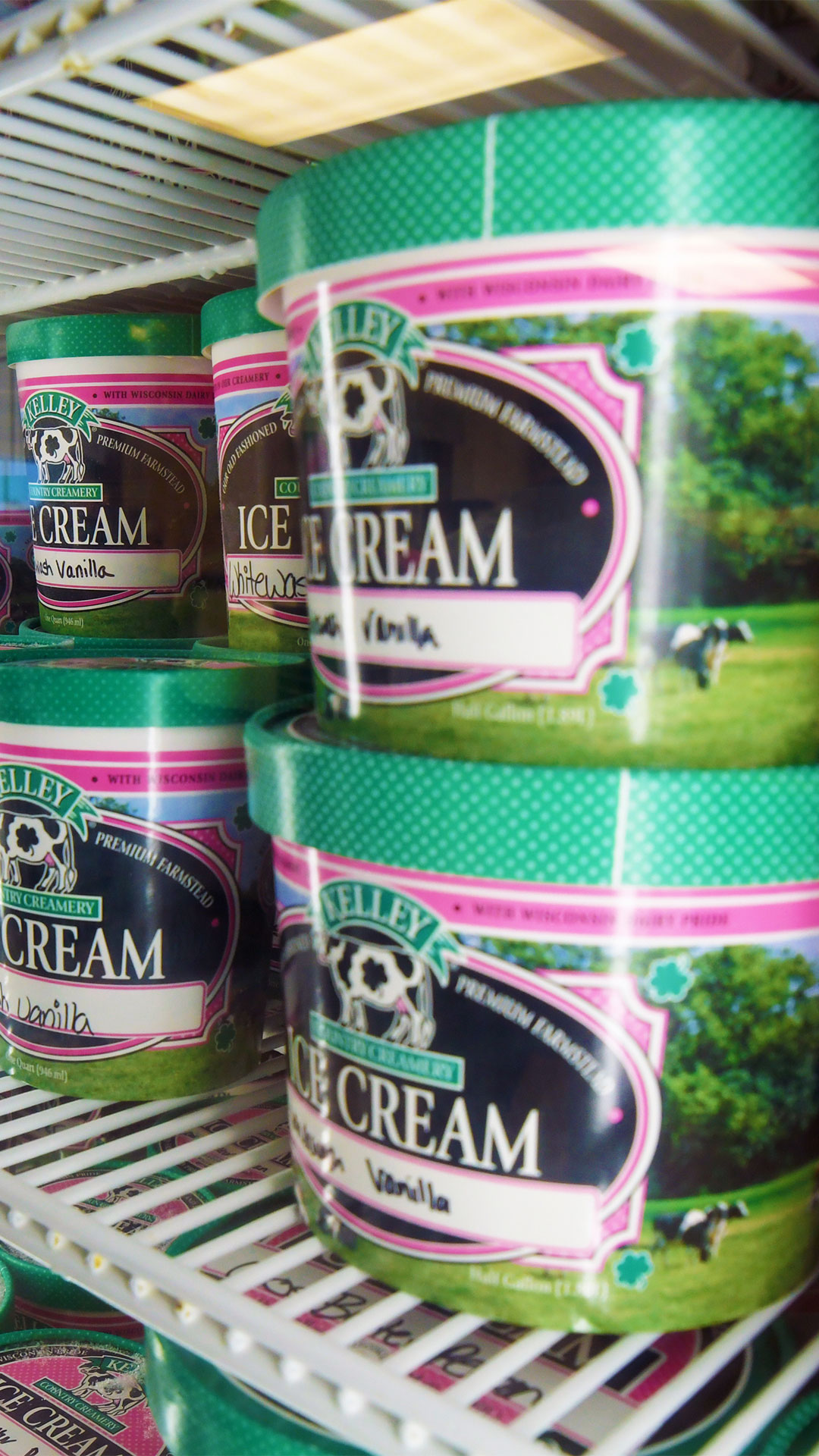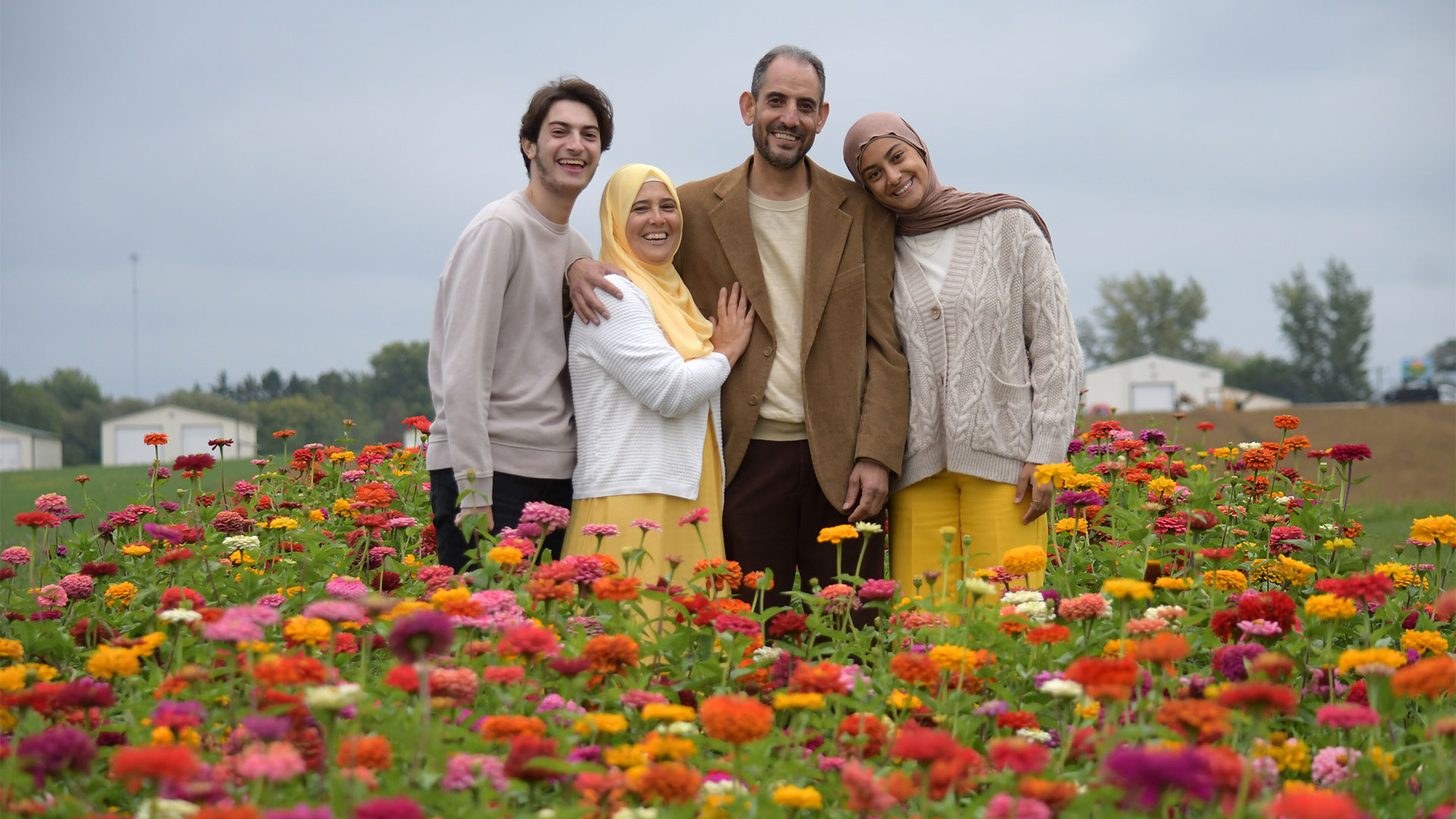 The Manasrah family of Fond du Lac enjoys eating ice cream at Kelley Country Creamery.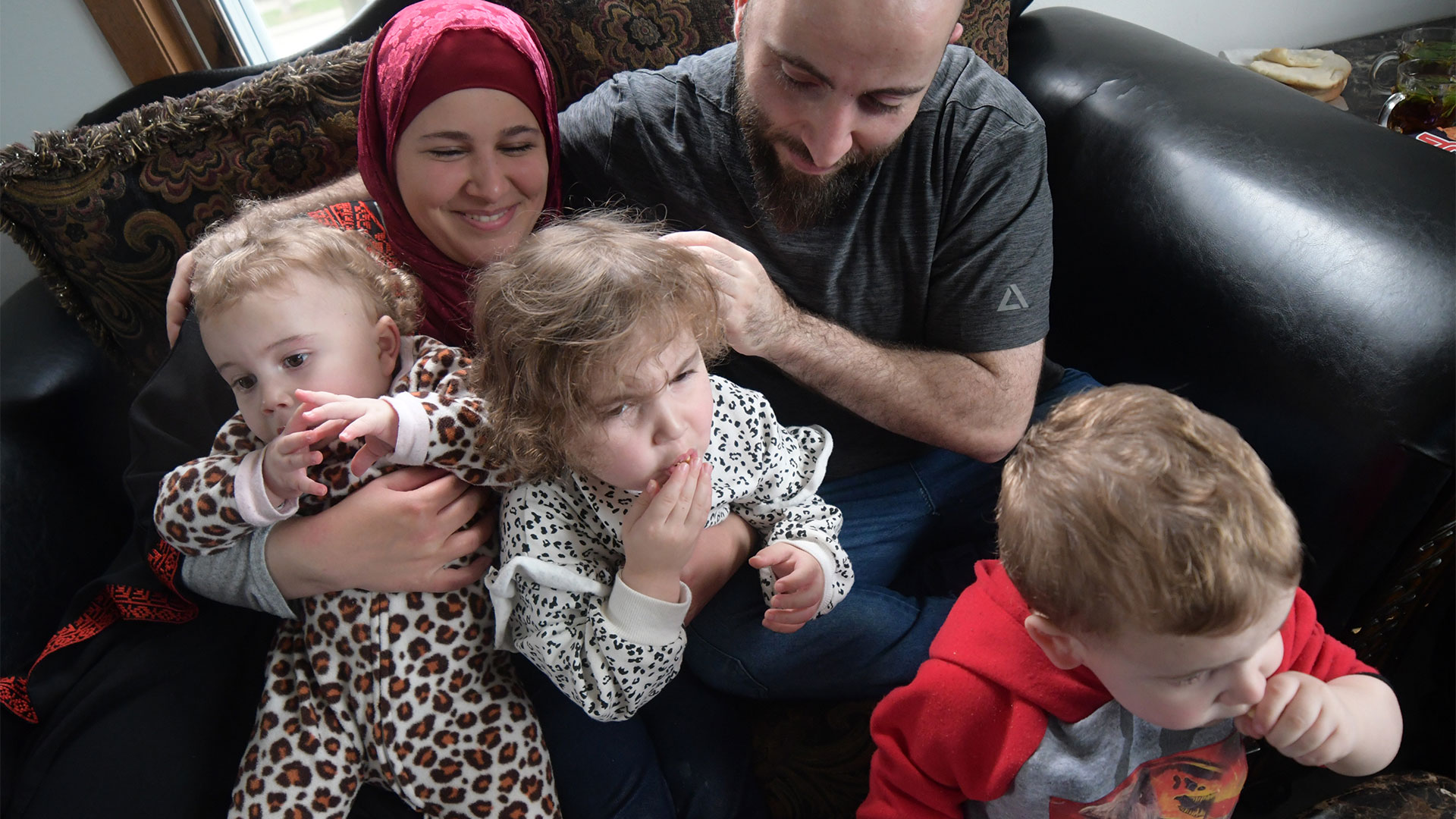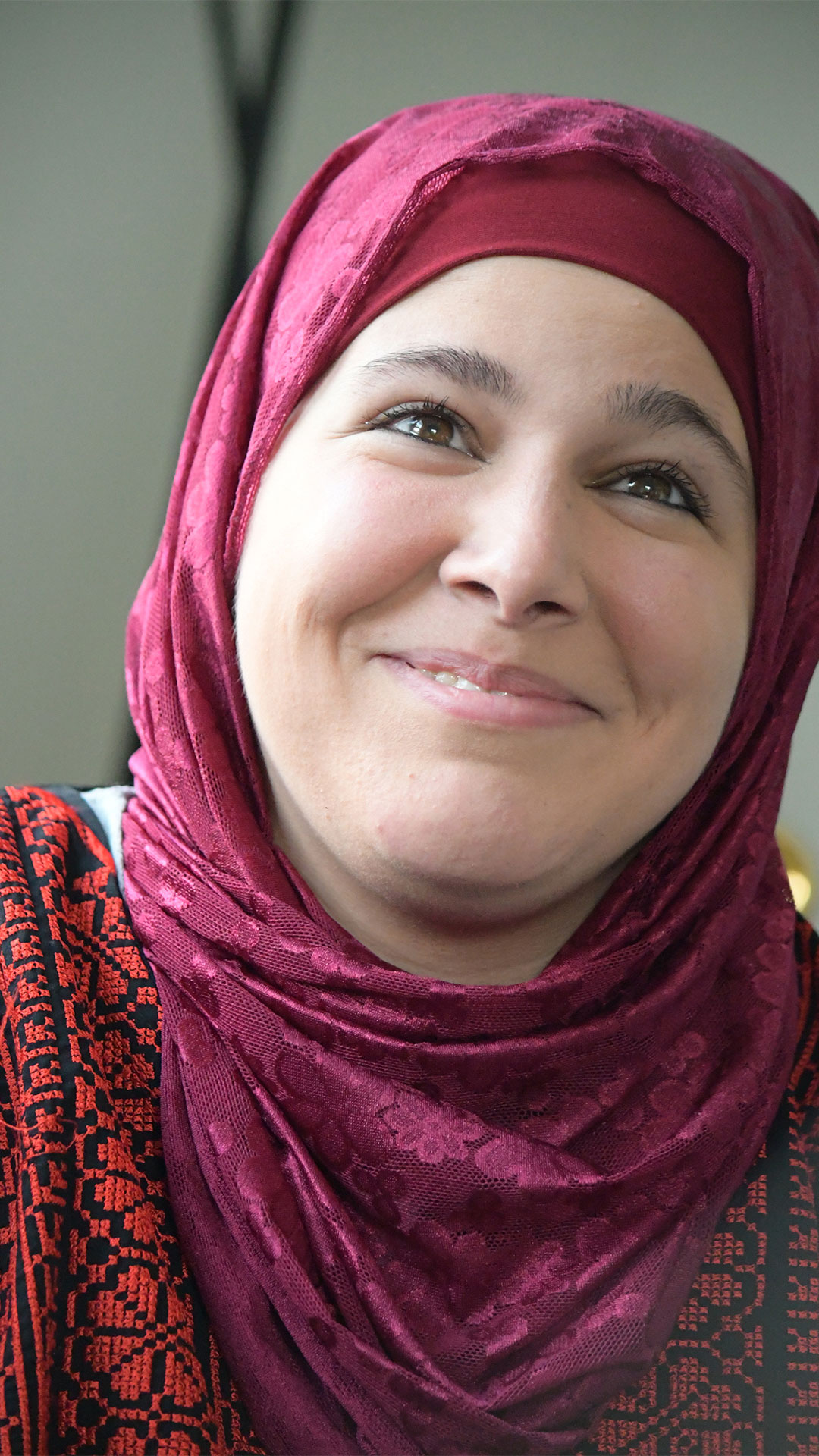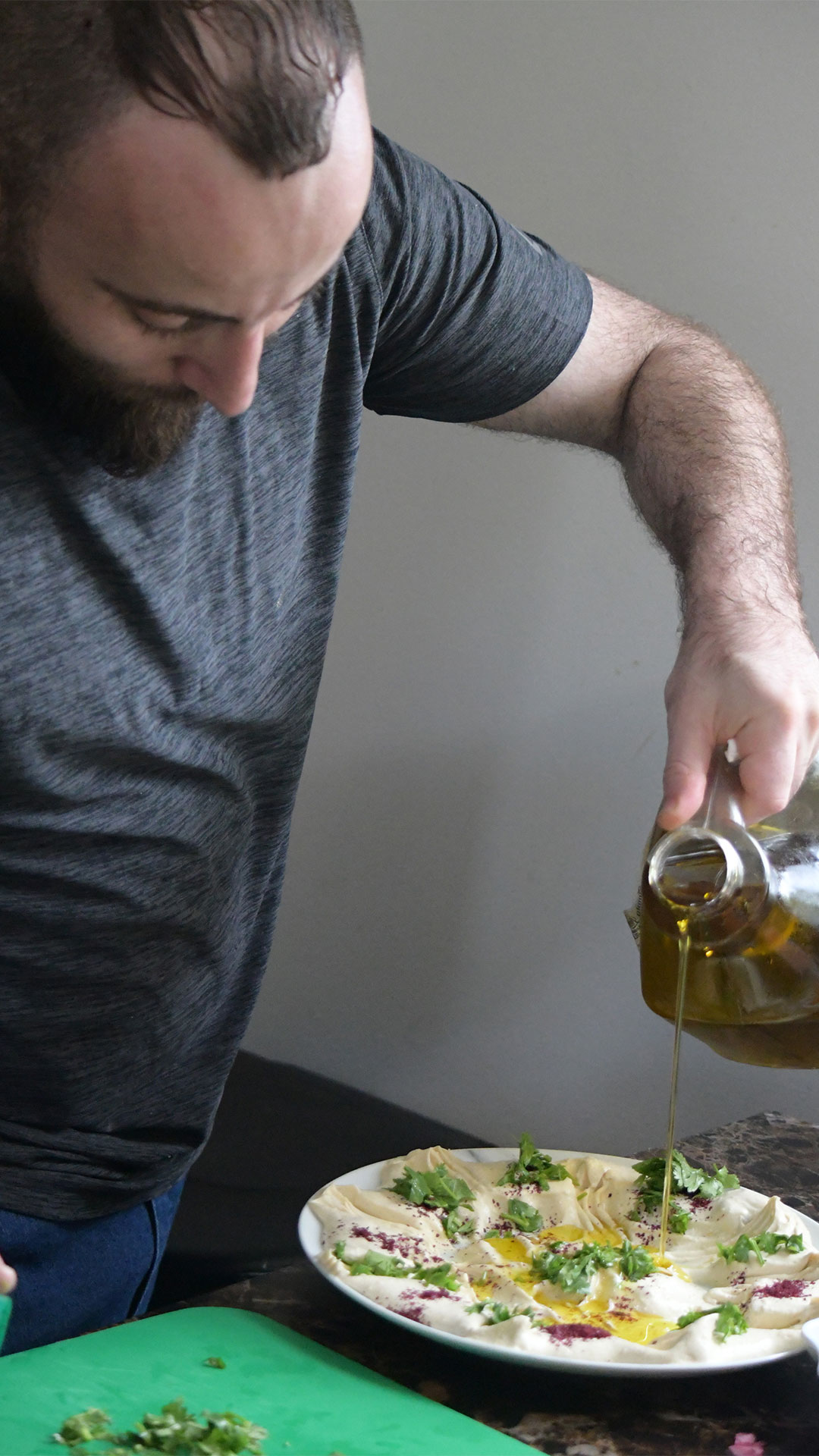 Sarah and Ibrahim Alzghoul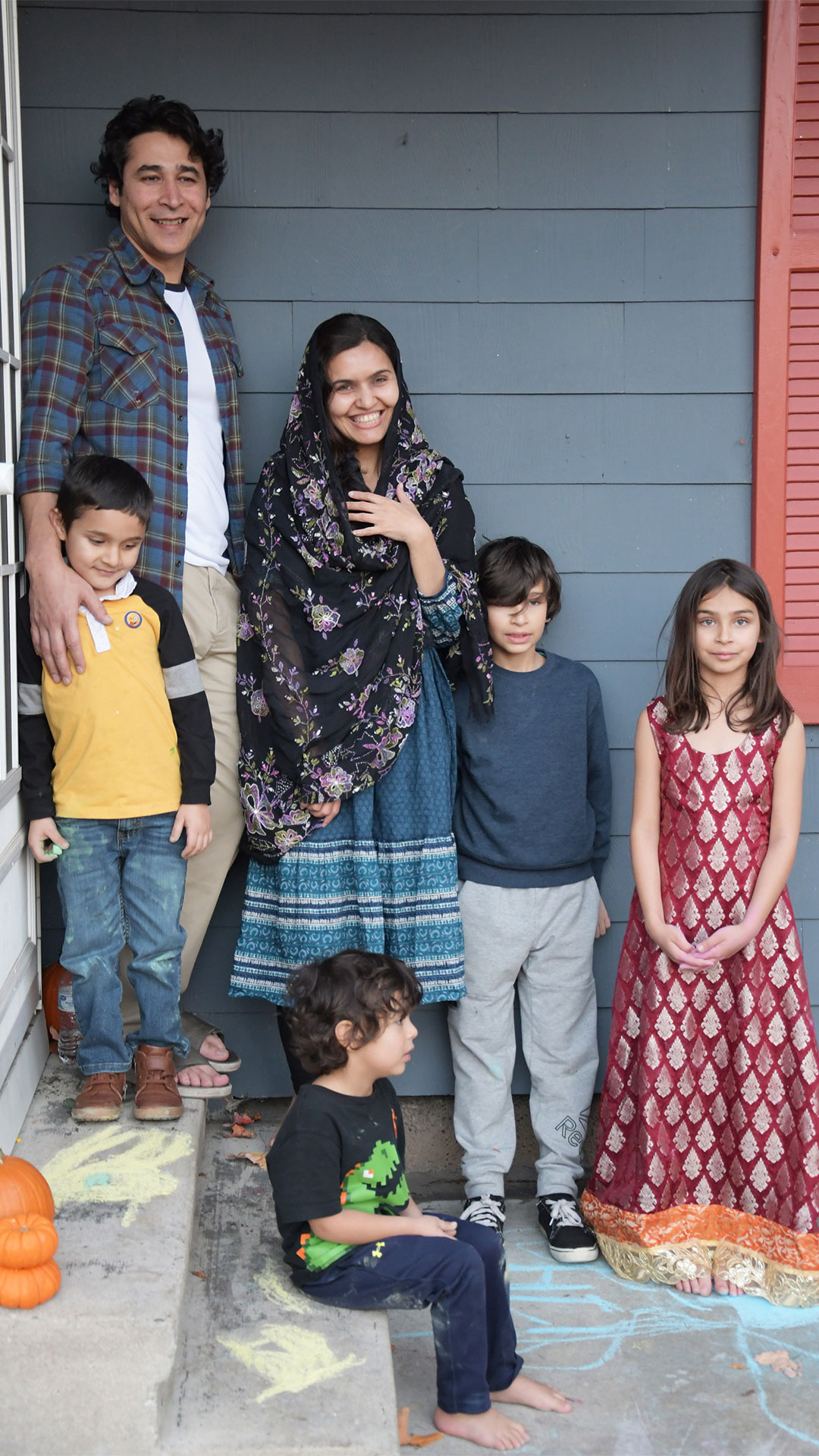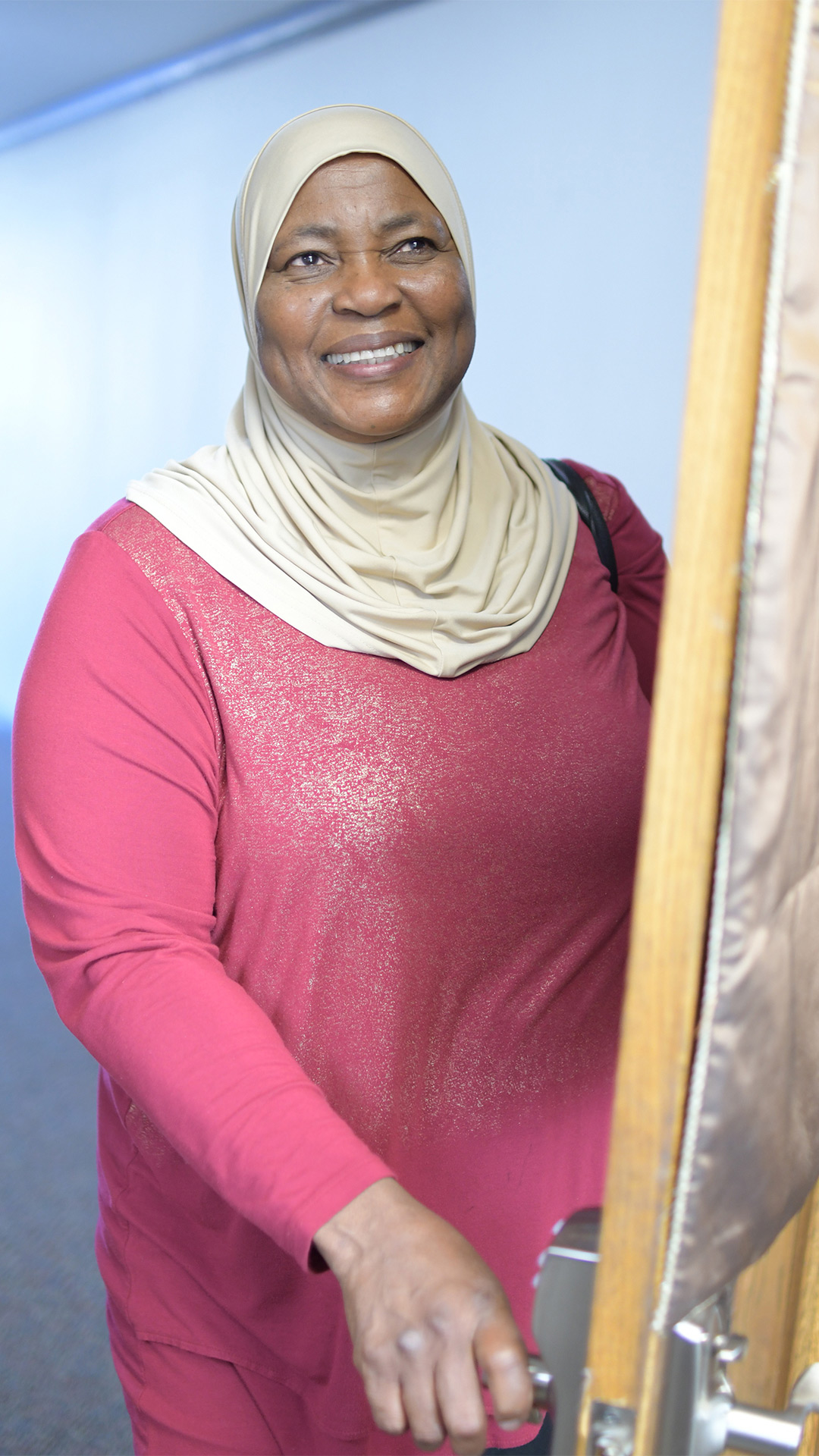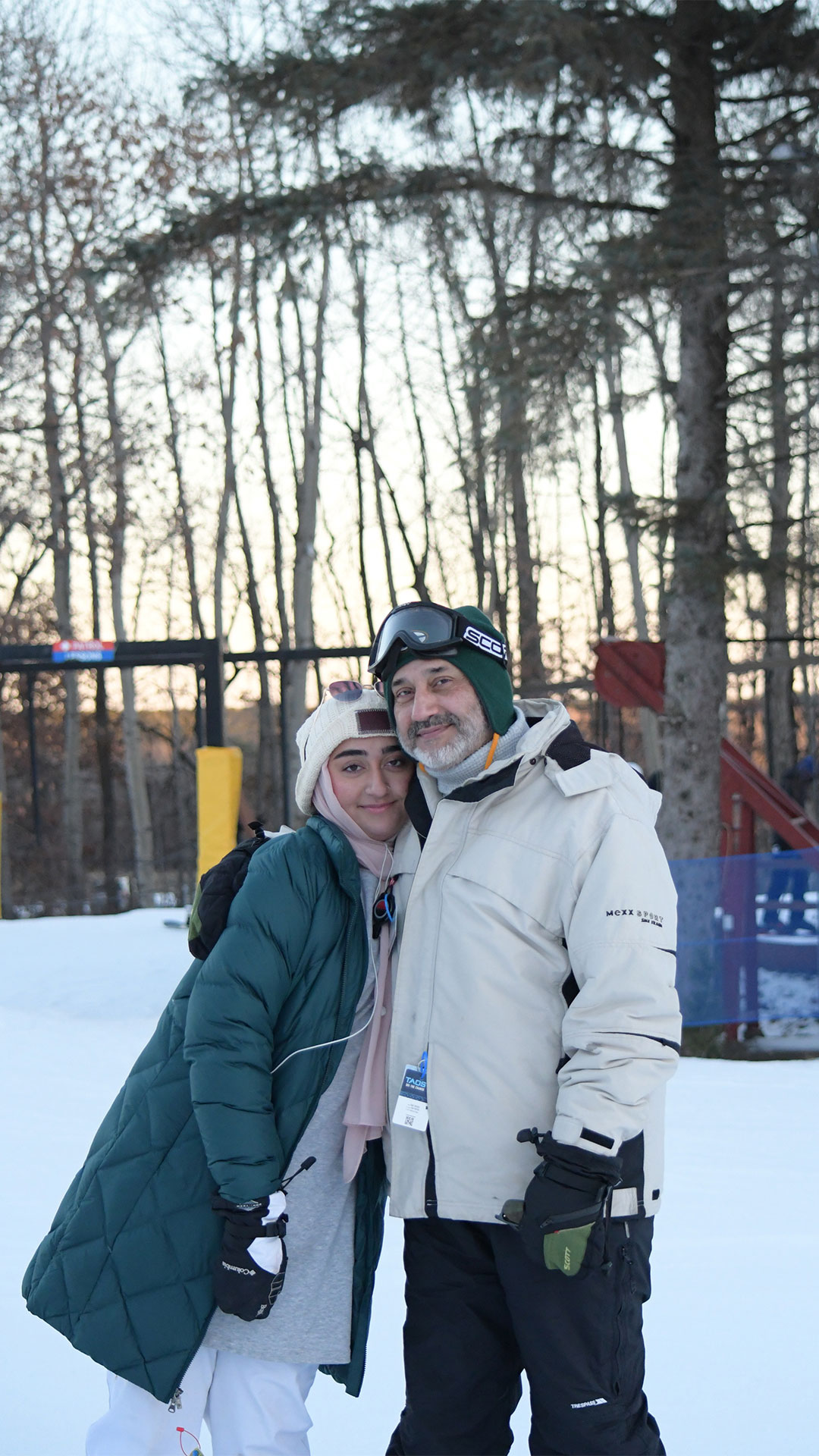 Fareeha and Khurram Ahmad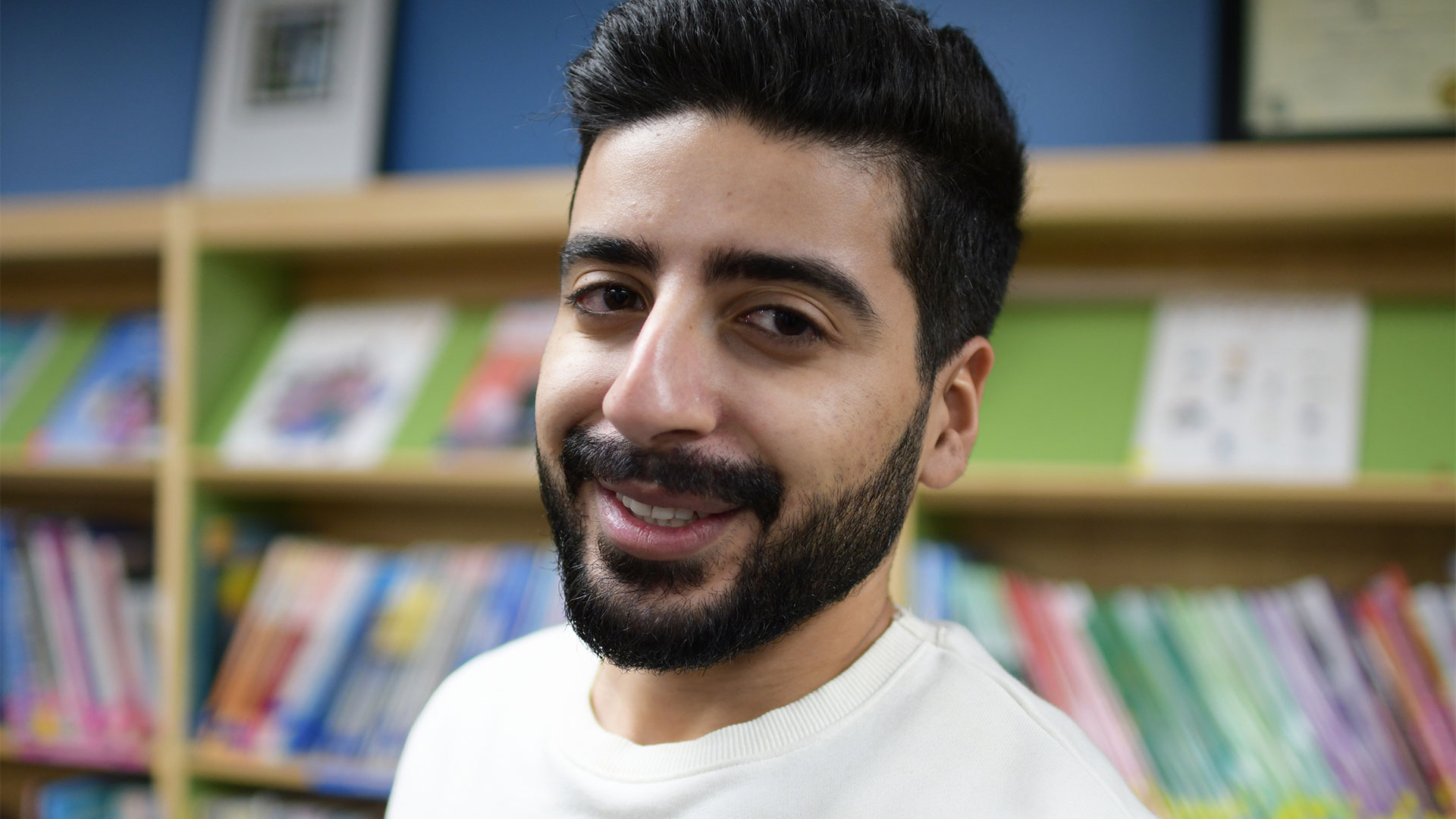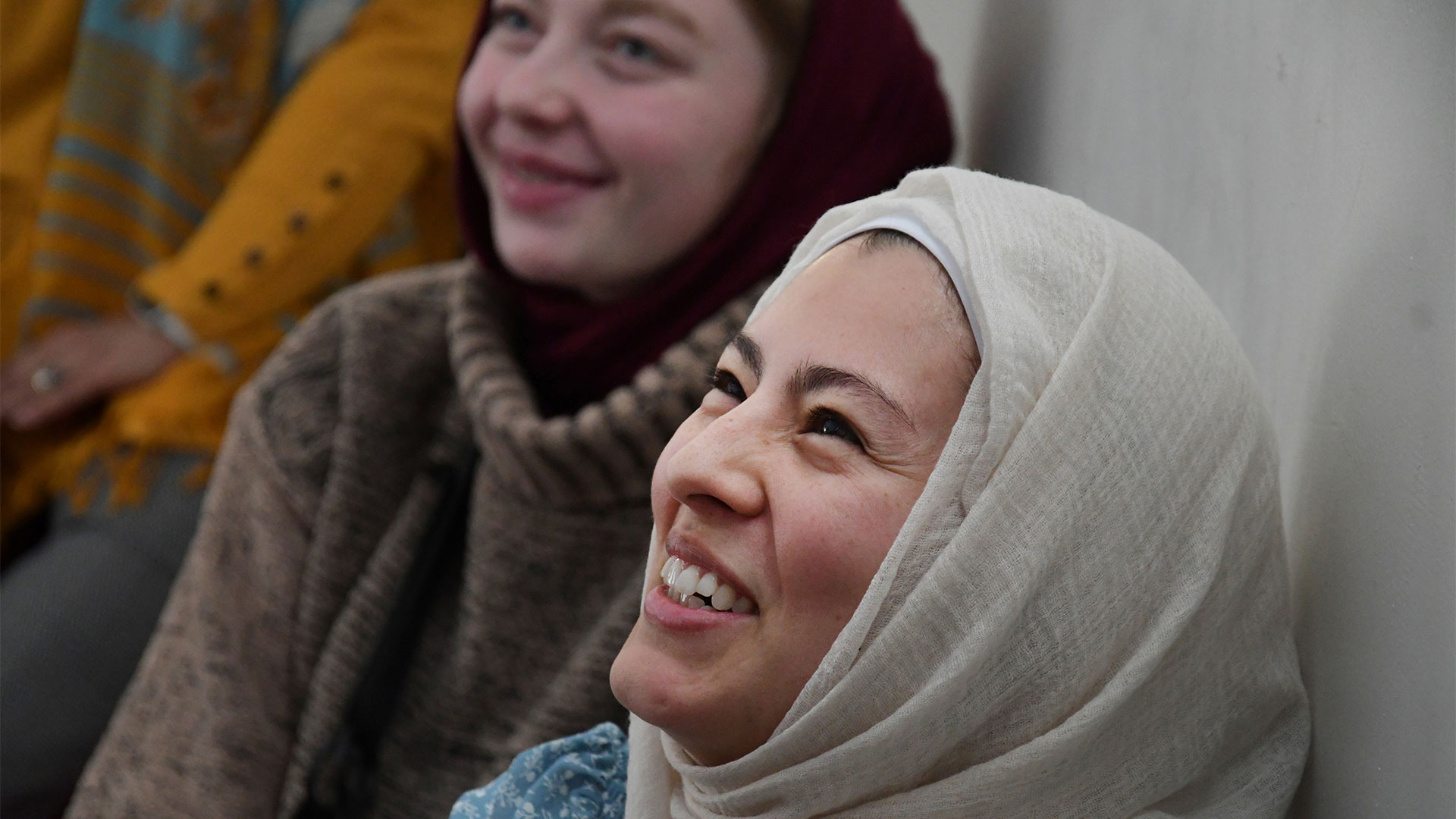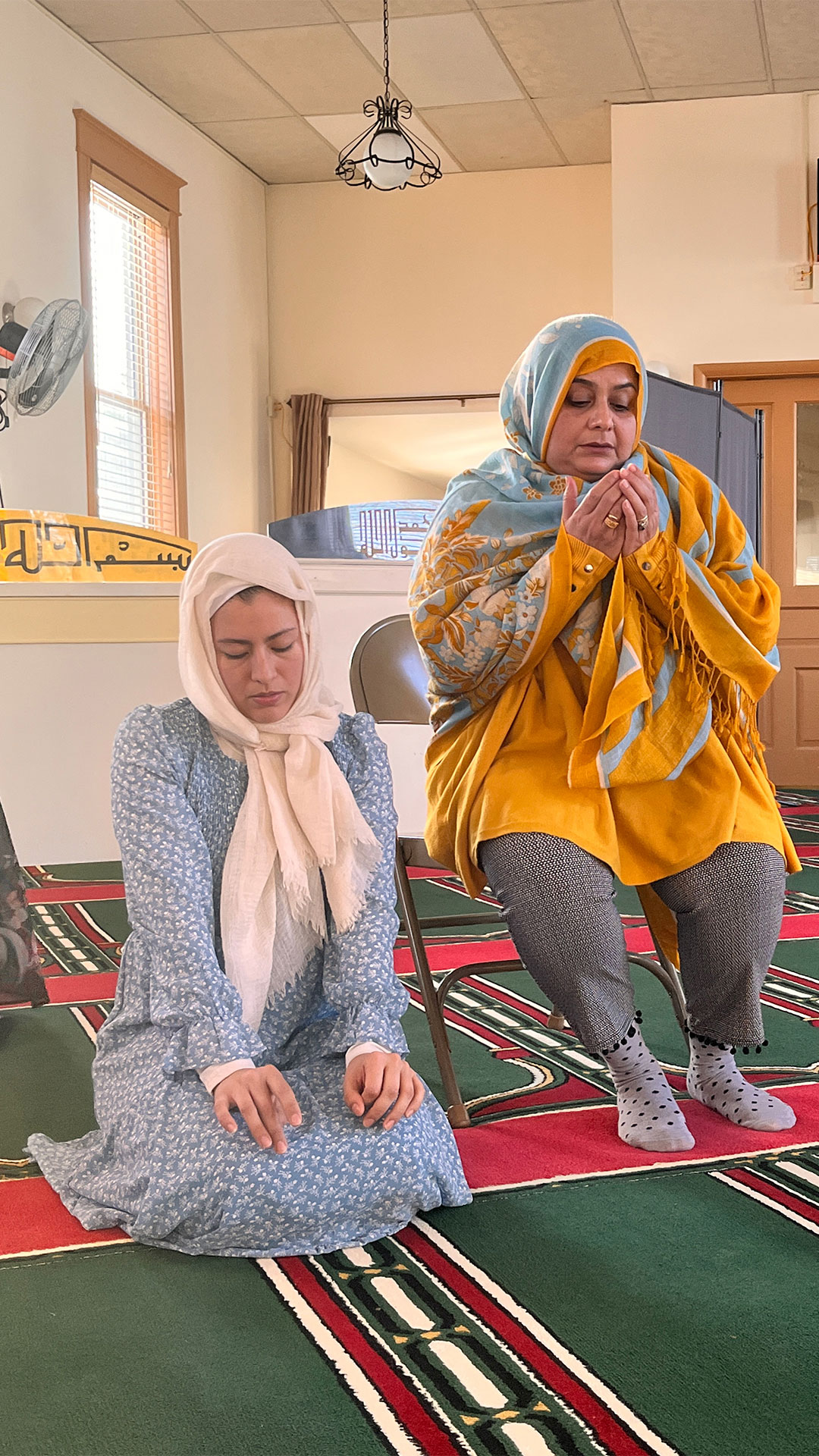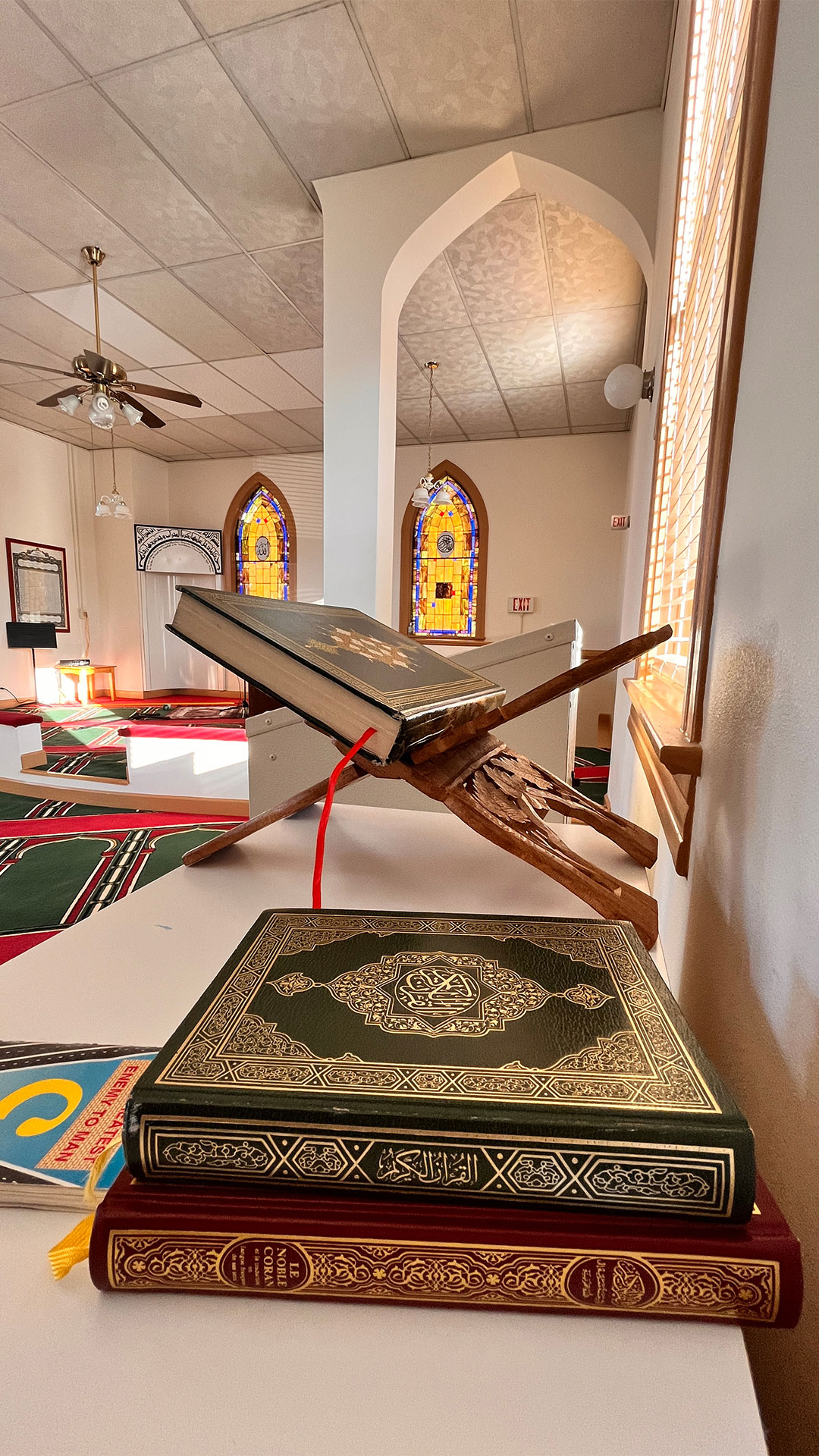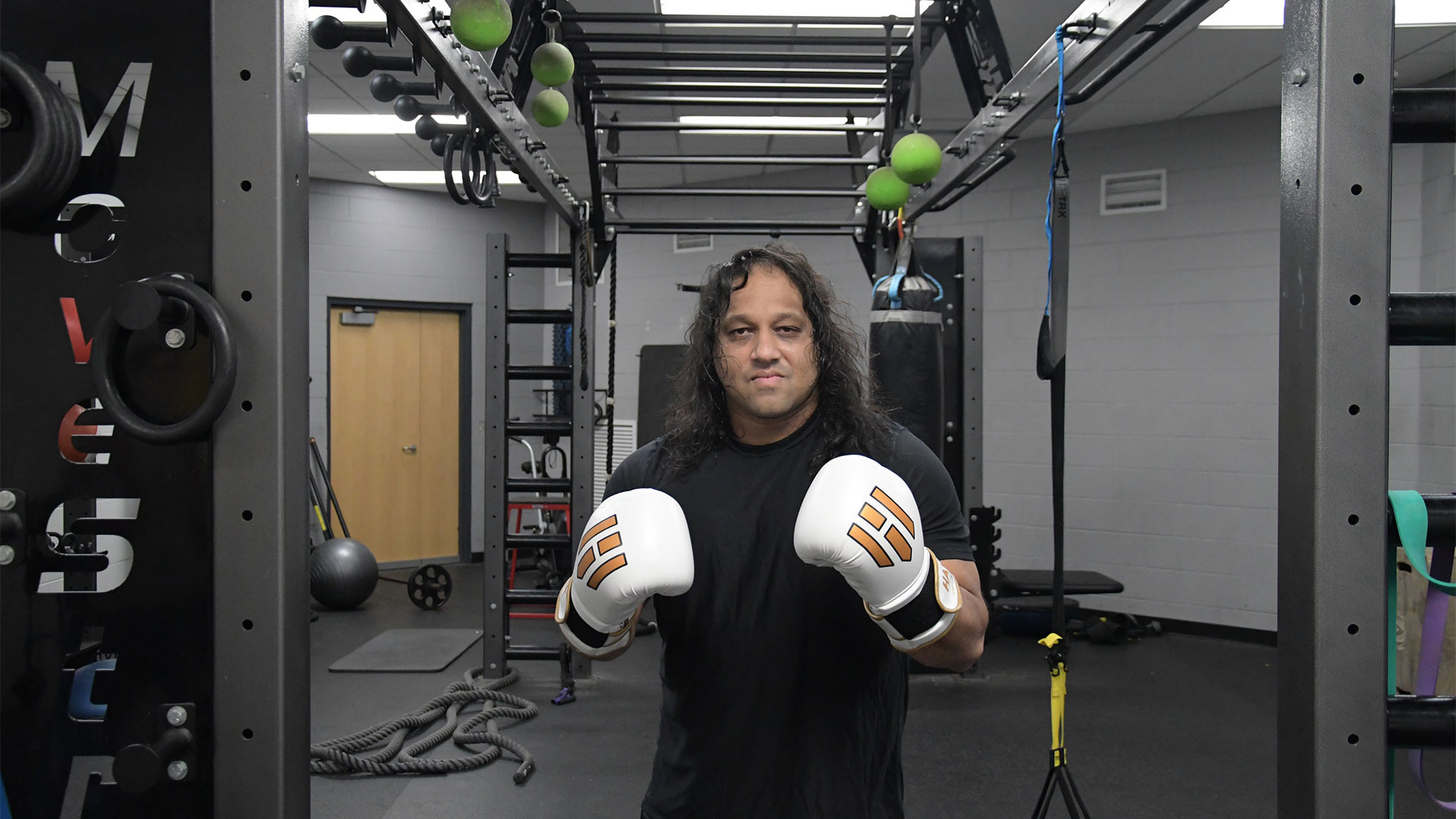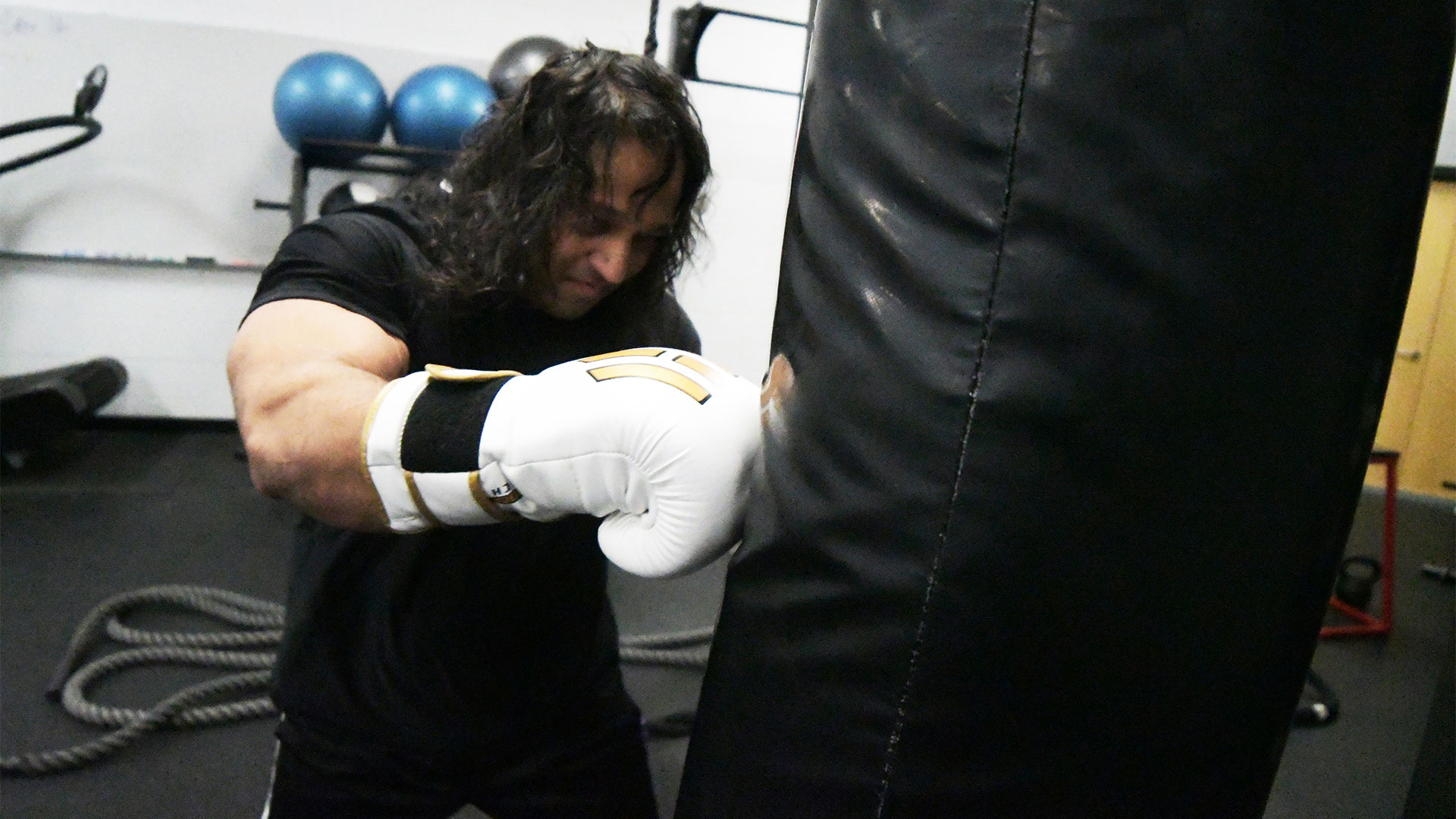 Sharif Hoque, a 2022 alumnus of the University of Wisconsin-Milwaukee's EMBA program, created a scholarship in honor of his family.