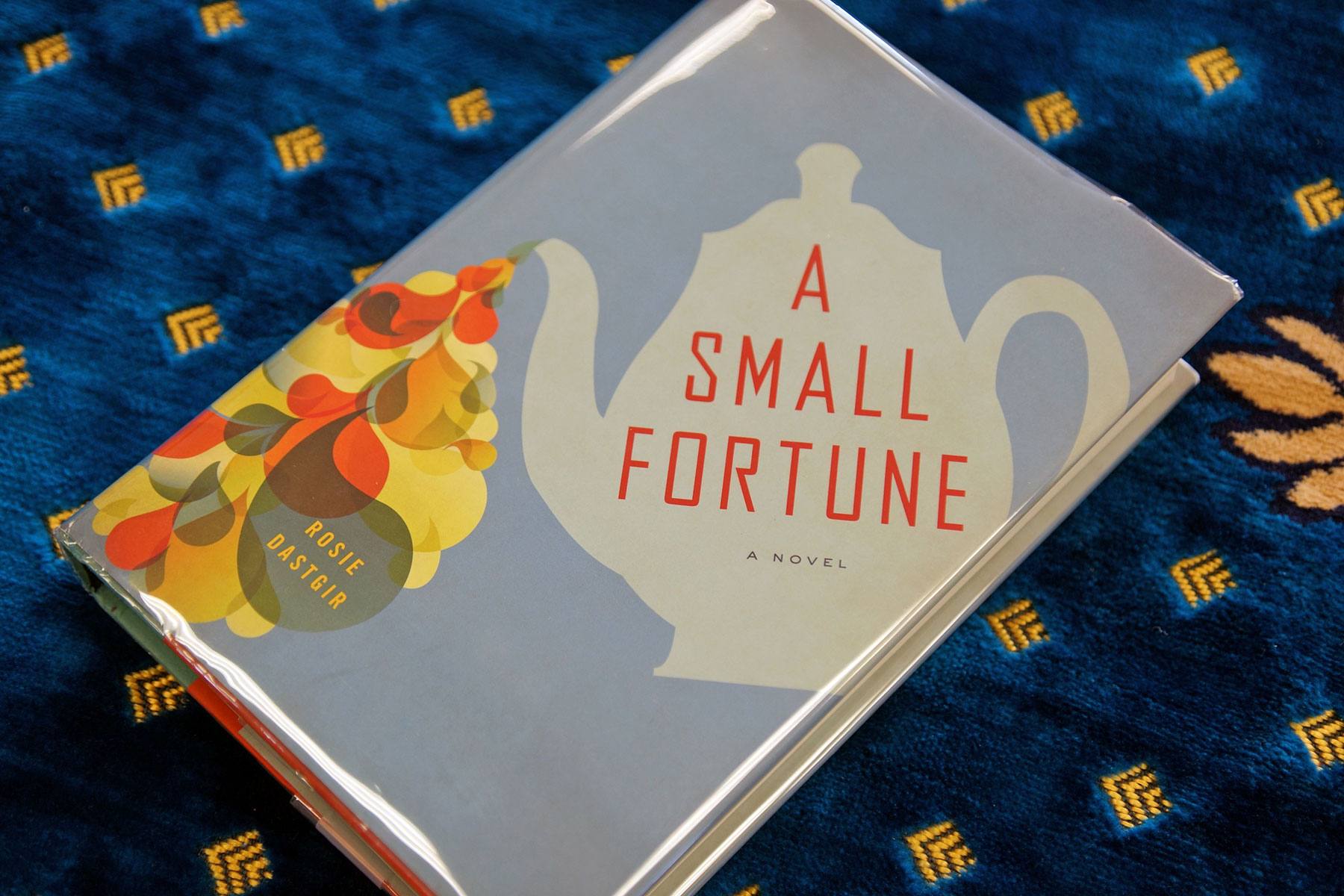 Elise Bellin, MLIS is the IRC Librarian and this book review is part of an ongoing series that focuses on a range of books within the IRC collection as a service to the community.
by Rosie Dastgir, © 2012 – ISBN: 9781594488108
What would you do if you suddenly found yourself with some money? Would you give it to family? Which part of the family? Would you pay off your debts? One could go on for a long time questioning you on the idea of how money changes things, but let's get right to the point of the story, which ironically might not be as much about money as it is about the cultural tinting and understandings of reality.
In A Small Fortune, the title refers to the "small fortune" awarded our Pakistani immigrant main character in a divorce settlement from his English wife. However much of the storyline really revolves along the lines of looking at the Eastern and Western cultures through the lens of someone on the border between the two. Our main character, Harris, is living broke in Northern England and is being exploited mercilessly by a slightly shifty cousin.
Harris's daughter has dropped out of med school in London and refuses any assistance or connection with him and instead lives "the English way of putting freedom and pleasure before family and duty" with her English boyfriend. Harris has family both in England and back in Pakistan who each believe they understand how this "inheritance" should be spent. Everyone in Harris's circle of friends and family seems to have an ulterior motive and manipulative understanding of family.
And yet, in the end there is redemption. It might not be what Harris expected, and his understanding of reality certainly shows a certain human knack for holding to his traditions only as long as they serve him, but in the end, that "fortune" that sparked much of the controversy off in the first place plays its role perfectly in solving the situation and bringing everything into focus again.
This is a debut novel that expertly stares down stereotyping (on all sides) and our understanding of reality and looks at how we are both independent and interconnected at once. With great humor and wit, Dastgir draws the wonderfully complex world of an immigrant community and complex family life while investigating how generations, backgrounds, and everything in between affects one another, and yes, changes how we see things.
Founded in 2011, the Islamic Resource Library (IRC) is the first Islamic library in Wisconsin. The IRC aims to provide resources to educators, students, health professionals, interfaith groups, and any members of the Milwaukee community that want an accurate understanding of the Islamic faith, its practices, and its people.