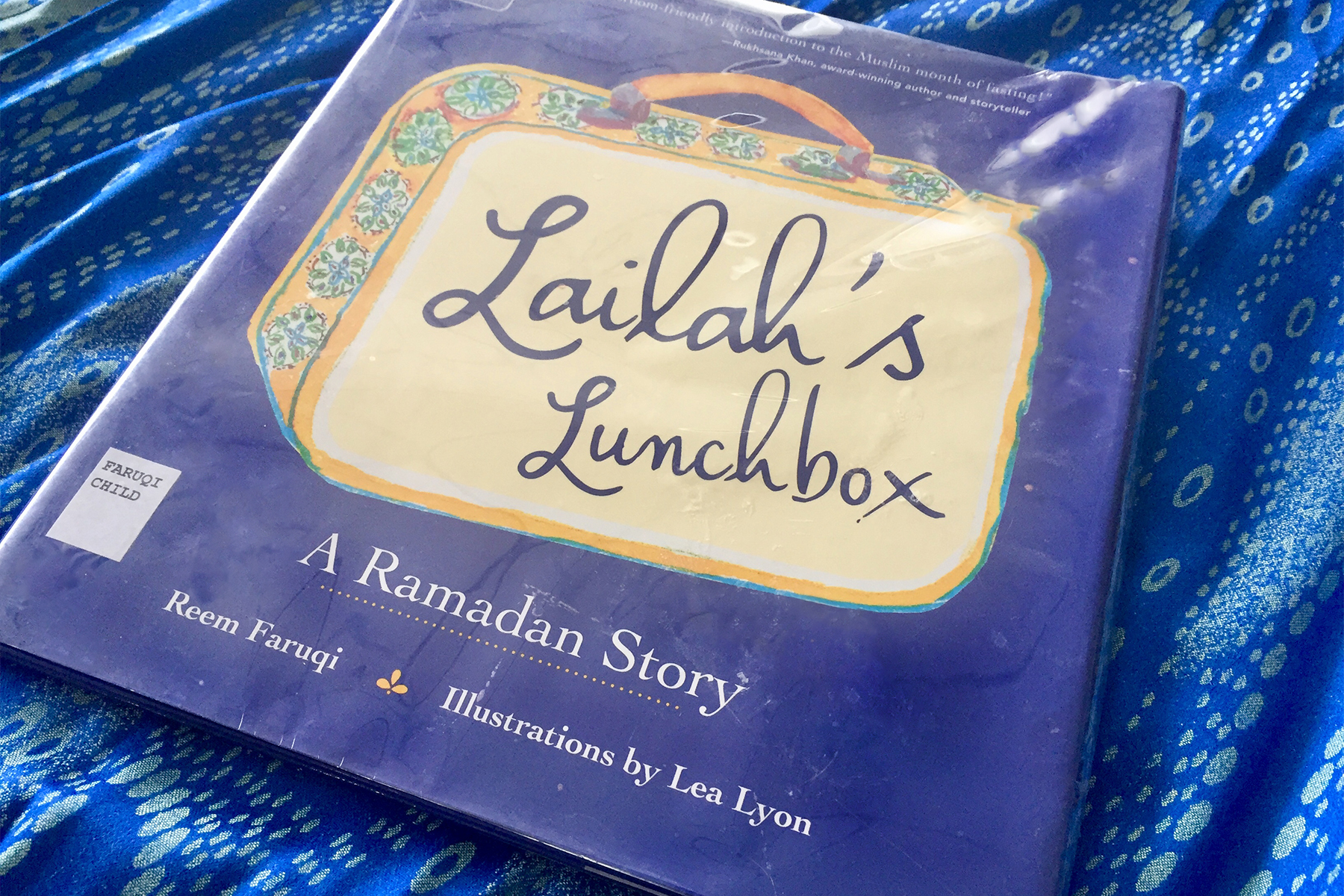 Elise Bellin, Librarian of the Islamic Resource Center, wrote this book review as part of an ongoing series that focuses on a range of books within the IRC collection as a service to the community.
Lailah's Lunchbox: A Ramadan Story
by Reem Faruqi, illustrated by Lea Lyon © 2015 –ISBN:9780884484318
It can be hard to be different in school, especially when you are younger. Children tend to see differences, even those just perceived, and the results aren't always pretty. Teachers, trying to deal with the students in the class might not always understand how best to help students of a different faith or origin of birth especially if they haven't had much exposure to those individuals in the past.
Something as different as a child fasting or wearing hijab can be a challenge for non-Muslims to understand especially in today's climate of misinformation, fear, and hostility towards anything or anyone different from a group's majority. This is where a book like Lailah's Lunchbox comes in handy.
Lailah's Lunchbox tells the story of ten-year-old Lailah from Abu Dhabi, newly moved to Atlanta, GA. Now that she's ten, Lailah is delighted that she can fast during the month of Ramadan like her family and friends in Abu Dhabi, but finding the right way to explain to her teacher and classmates in Atlanta about the privilege of fasting is a challenge until she gets some good advice from the school librarian, Mrs. Scrabble.
Beautifully written and illustrated, this book is a wonderful way to bring both Muslim children and their non-Muslim friends together. Read it for classroom story time or as an evening treat. It is sure to open up the season of Ramadan for everyone.
Founded in 2010, the Islamic Resource Center (IRC) is the first Islamic public lending library in Wisconsin. The IRC aims to provide resources to educators, students, health professionals, interfaith groups, and any members of the Milwaukee community that want an accurate understanding of the Islamic faith, its practices, and its people.