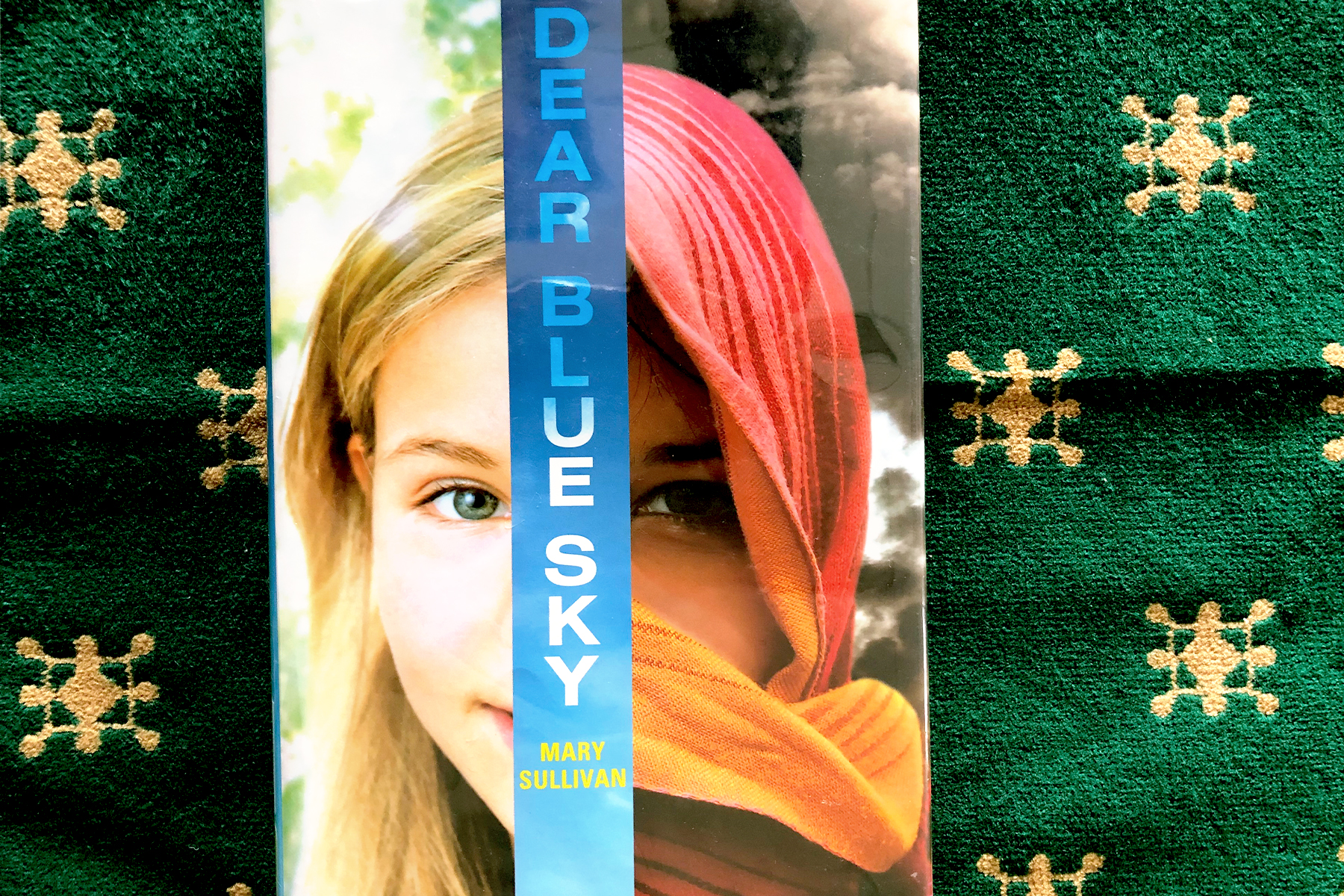 Elise Bellin, Librarian of the Islamic Resource Center, wrote this book review as part of an ongoing series that focuses on a range of books within the IRC collection as a service to the community.
by Mary Sullivan, © 2012 –ISBN: 9780399256844
Some things in life are hard to prepare for, harder still to discuss with children. War is one of them. While we want to make sure our children feel safe, we can only protect them from so much. And we need to make sure that we don't let the media or others who may only see one side of an issue be the only voice in explaining these painful and often terrible events to our youth. It is confusing and when those we love are sent into these dangerous situations or live in these places where war is a reality, it can be seriously frightening.
I guess that is where Dear Blue Sky by Mary Sullivan comes in.
Written a little over half a decade ago, Dear Blue Sky tells the story of Cassie, a seventh-grader in the US whose favorite older brother has just gone off to war in Iraq, whose parents don't fall on the same side of the war, whose sister is doing risky behavior, whose younger brother with Down's Syndrome has unexplainably stopped talking and whose best friend seems to have stopped talking to her for no reason she can figure. All of these things at once have her feeling a little like she just can't breathe.
Then a school assignment has her finding the blog of someone who lives in a different country than she does. Serendipitously she finds the blog of Blue Sky, a 13-year-old Iraqi girl whose world has more literally been torn apart by the American War on Terror. Talking with Blue Sky, whose blog was named for the more peaceful times her country seems destined to never see again, gives Cassie courage and a more balanced understanding of war and those involved. As other reviewers have stated, Sullivan doesn't sugarcoat either side "yet captures the resilience and hope that keep[s] them going."
If war has affected a child in your life and left them with questions, there are a handful of books I would suggest. This is one of them. This book is aimed for children ages 10 and up.
Founded in 2010, the Islamic Resource Center (IRC) is the first Islamic public lending library in Wisconsin. The IRC aims to provide resources to educators, students, health professionals, interfaith groups, and any members of the Milwaukee community that want an accurate understanding of the Islamic faith, its practices, and its people.